NEWS
Kamala Harris' Stepdaughter Ella Emhoff Signs Deal With IMG Models — See Her Most Iconic Looks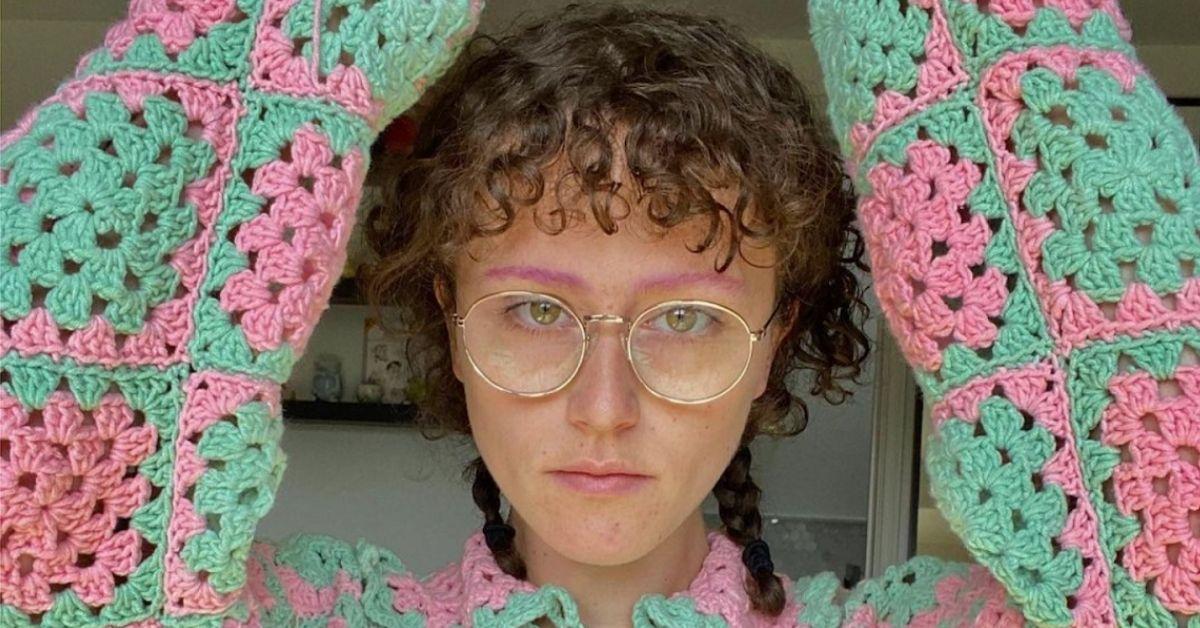 The stepdaughter of Vice President Kamala Harris and daughter of Second Gentleman Doug Emhoff, Ella Emhoff, has landed a modeling contract with IMG Models.
Article continues below advertisement
The 21-year-old garnered attention at the inauguration of President Joe Biden for her stylish, quirky look — which went viral on social media — but it wasn't just the internet that was interested in Emhoff, but IMG President Ivan Bart was, too.
"It's not really about shape, size or gender any more," Bart said. "Ella communicates this moment in time. There's a cheekiness and a joy she exudes."
Evan Ross Katz dubbed Emhoff "a style icon in the making" after she rocked a Miu Miu jacket with stunning "shoulder embellishments."
"I was going for something girlier, to embrace my feminine side ... because, like, how many times do you prepare yourself to attend an inauguration? This momentous of an event deserves a momentous outfit," Emhoff told Vogue about the look.
"I was pretty surprised when everything with IMG was happening because when I was younger, I never saw that as being part of my timeline. As someone who, like a lot of young girls out there, had self-confidence issues, it is intimidating and scary to go into this world that is hyper-focused on you and the body," Emhoff gushed.
Emhoff is a senior at Parsons School of Design in New York City and studies fine arts but expresses herself through a "funky haircut" and "weird tattoos," some of which she "did herself during quarantine" that her parents "may not know" about.
"I pick and choose the times I want to show my style," Emhoff said.
Emhoff wasn't the only star of the inauguration to be offered a contract. Poet Amanda Gorman was also snapped up by IMG after her breathtaking recital of her poem, "The Hill We Climb."
"WERK @AMANDASCGORMAN @IMGMODELS FAAAAAAM ! MAJOR," Gigi Hadid gushed about Gorman.
Scroll through the gallery below to see some of Emhoff's most iconic style moments.
Seeing Green
The artist showed off her green crocheted tote bag with a matching bralette and hat. Emhoff finished the look with bright green and blue leggings and even let her underarm hair flow free.
Article continues below advertisement
Putting Her Art Degree To Use
Emhoff is no stranger to DIY-ing her wardrobe and showed off a cute knit rib dress she made herself.
Article continues below advertisement
Bold Brows
Rocking another Ella Emhoff original, the student donned pink eyebrows to match her jacket!
Article continues below advertisement
Cool Beans
Emhoff wore a denim skirt and a brown T-shirt underneath a stripy cardigan. She even accessorized with ... a can of beans in this artsy shot.
Article continues below advertisement
The Makings Of A Model
Emhoff proved that she already has what it takes to model in this moody black-and-white shot. She showed off her toned tummy in a simple crop top with low-rise jeans.