BABIES
Morgan Stewart & Jordan McGraw Welcome Their First Child, 'The Coolest Girl' They've Ever Met: See The Sweet Snaps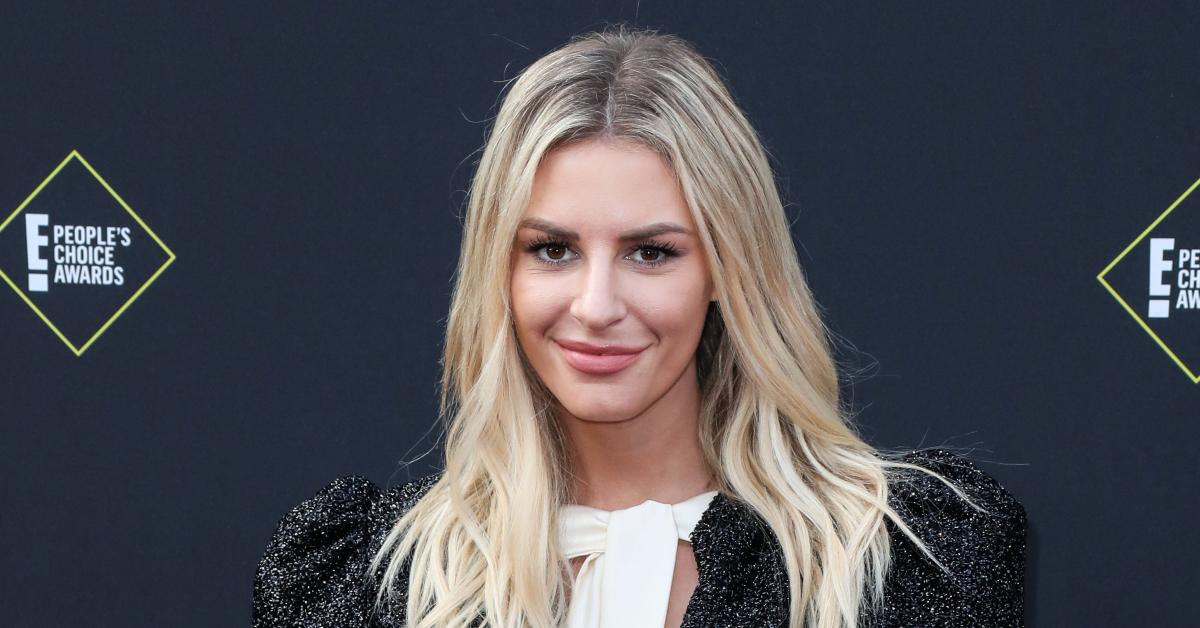 It's a girl! Morgan Stewart welcomed her first child on Tuesday, February 16, with Jordan McGraw.
Article continues below advertisement
The E! News Nightly Pop host broke the good news on Instagram the next day. "Row Renggli McGraw just wanted me to quickly update you guys that after 30 hours, 27 apple juices, & 16 pushes later she decided to join our party!" Stewart shared.
McGraw also shared the news with a photo of himself holing the baby in the hospital room.
"Row Renggli McGraw 2/16/21" he captioned the pics.
Article continues below advertisement
Article continues below advertisement
Fans, friends and famous family members took to the comments to congratulate the happy couple. 
"ROW RENGGLI, grandma loves you❣️I thought you would never get here! I can't wait to hold you and kiss you and whisper in your precious little ear how happy we are that you have arrived! 💖💞💕" McGraw's mom, Robin McGraw, gushed.
"Jordan and Morgan you are so blessed with dazzling Row Renggli! What a beautiful baby! Good job you two. I know she will bring you as much as joy as you both have brought your parents and that is the home run of home runs! So proud of you both!" McGraw's dad, Dr. Phil, wrote.
"Congrats!" Nick Jonas said. 
The pair announced their pregnancy only one month after they got engaged. Stewart shared a clip of the couple bursting a balloon filled with pink confetti in August to reveal the gender. 
Article continues below advertisement
The pair then tied the knot in December in an intimate private ceremony.
"Btw ... Jordan and Morgan McGraw," the 31-year-old captioned a photo of the pair sharing a kiss in front of a candle-lit, rose-covered backdrop. McGraw posted a photo of the beaming newlyweds. "I do," he captioned his post, "12-9-20."
Article continues below advertisement
Stewart previously wed Rich Kids of Beverly Hills costar Brendan Fitzpatrick, but they split in 2019 after three years amid an alleged cheating scandal. Stewart and the 34-year-old reportedly became an item in March 2020.