EXCLUSIVE
Parole Model: College Cheat Mossimo Giannulli Demanded Prison Release Him On First Day Behind Bars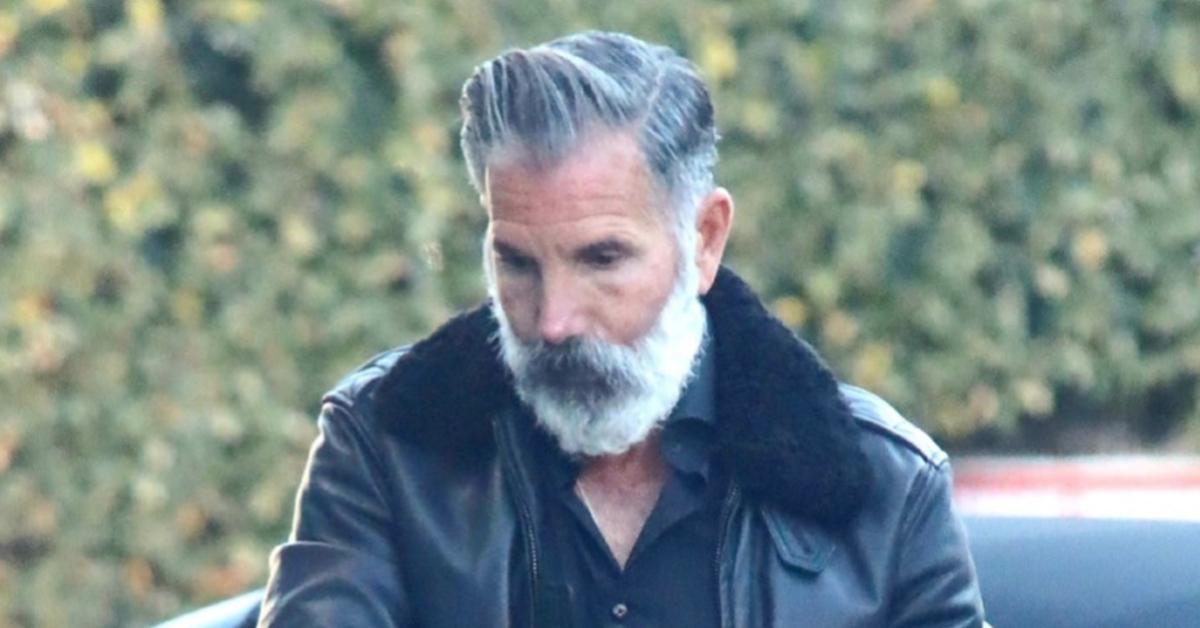 Mossimo Giannulli has been trying to get the Bureau of Prisons to move him from his low-security prison camp in Lompoc, Calif., to home confinement for quite some time. OK! has obtained court documents that show he and his legal team even sent a letter that ordered he be released from custody on November 19 — the same day he arrived to start serving out his five-month sentence.
Article continues below advertisement
In that letter, defense attorney Nathan R. Garrett wrote that "it is imperative that he be processed for an immediate transfer to serve the remainder of his five-month sentence in home confinement. He poses no risk of danger to the public (he is a first-time, nonviolent offender). He is housed in a minimum-security facility and is at the minimum risk of recidivism. Additionally, he has a verifiable release plan."
Garrett, who is one of the eight lawyers that the millionaire designer has hired to defend him in the case, then added: "Allowing him to serve the rest of his sentence confined to his residence will still serve the federal interest." That comment suggested that Garrett and Giannulli perhaps forgot the remarks made two months prior by Judge Nathaniel Gorton at Giannulli's sentencing hearing.
Article continues below advertisement
"You grew up in a stable, happy family. In fact, you described your childhood yourself as fantastic, the good life in Southern California. You are an informed, smart, successful businessman," Judge Gorton said to Giannulli before handing down his sentence. "You certainly did know better and you helped sponsor a breathtaking fraud on our system of education and involved your wife and your two daughters in cheating and faking their way, ways, into a prestigious university."
Article continues below advertisement
He did not stop there either, adding: "You are not stealing bread to feed your family. You have no excuse for your crime, and that makes it all the more blameworthy. If I have to send to jail those who commit crimes, yet did not know better, surely it is equitable that I send you, who knew full well the criminality of your conduct, to jail."
It was his closing remarks, however, which made it clear that he did not want to see Giannulli get off the hook for his actions. "I need to do that not only as punishment and deterrence for you, but also to dissuade and deter anyone else in your position who thinks that because they have enough money to buy anything they want, they can flout the law and buy their kids entries into college. That's not the way it works in this country, as you are about to find out."
Article continues below advertisement
It is therefore quite a surprise to see Giannulli and his lawyers, who agreed to and accepted the sentence handed down by Judge Gorton that day in court, try to challenge it on day one by writing to the Bureau of Prisons. "Although Mr. Giannulli has not yet served 25% of his sentence, the BOP is authorized to release him prior to that point, and it should do so because of the uniquely difficult situation of having to quarantine inmates in a stand-alone camp without traditional holding cells," wrote Garrett.
The Bureau of Prisons did not even respond to this request, which prompted a follow-up letter in December. Patricia Bradley, the complex warden, stated that Giannulli did not qualify for early release and pointed out that he arrived at the prison having just gotten over a bout of COVID, meaning he would likely still have antibodies to fight the virus.
Article continues below advertisement
Giannulli is slated to be released from prison on April 17 after America's favorite coxswain agreed to plead guilty on charges of conspiracy to commit mail and wire fraud and honest services mail and wire fraud. His wife, Full House actress Lori Loughlin, was sentenced to two months in prison, which she completed on the second week of her husband's sentence.
Loughlin and Giannulli "agreed to pay bribes totaling $500,000 in exchange for having their two daughters designated as recruits to the USC crew team — despite the fact that they did not participate in crew — thereby facilitating their admission to USC," according to court documents. This required daughters Isabella and Olivia, who had never before rowed in their lives, to pretend they were on crew teams. In order to sell that, they posed for photos on ergometers, a move which strongly suggested that they were both aware and willing participants in their parents' plan.
Article continues below advertisement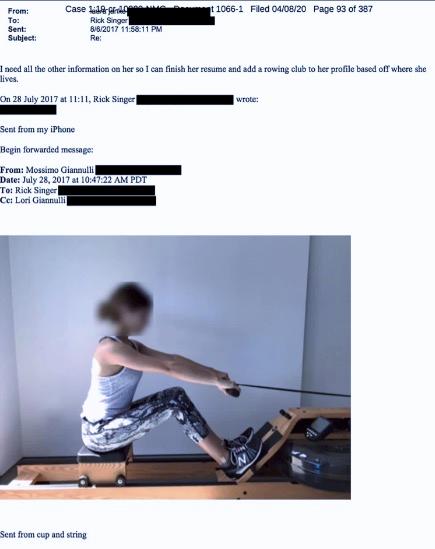 Article continues below advertisement
OK! obtained a photo of a very gaunt Giannulli that was taken last week as he is serving time for his crime. He prepared himself for his five-month stay by shaving his head back in November while growing out a beard and seems to have kept both well-maintained over the past two months. He has also managed to add some flair to his grey prison khakis, which appeared starched and were perfectly belted. Inmates are permitted to wear gray or white khaki uniforms while incarcerated or a grey sweatsuit, per the orientation packet.
Giannulli is now attempting to shorten his sentence through an emergency motion that was filed last week. In the motion, defense lawyers asked the judge to modify Giannulli's sentence because he allegedly spent 56 days in near solitary confinement while quarantining to prevent a possible coronavirus outbreak. That quarantine ended on January 13, according to Giannulli's lawyers, and the photo was taken on January 14.
Article continues below advertisement
"Mr. Giannulli reported to USP Lompoc on November 19, 2020, expecting to be quarantined with other minimum security prisoners for a short period of time before being confirmed COVID-negative, and then released from quarantine to serve his sentence at the minimum security camp," reads the emergency filing.
"Instead, Mr. Giannulli was immediately placed in solitary confinement in a small cell at the adjacent medium security penitentiary, 24 hours per day with only three short 20 minute breaks per week, where he remained for 56 days before finally being transferred to the camp yesterday (January 13). This means Mr. Giannulli spent almost 40% of his total sentence confined in solitary quarantine, despite testing negative for COVID-19 at least ten times and despite his counsel's multiple requests that BOP release him from quarantine."
Article continues below advertisement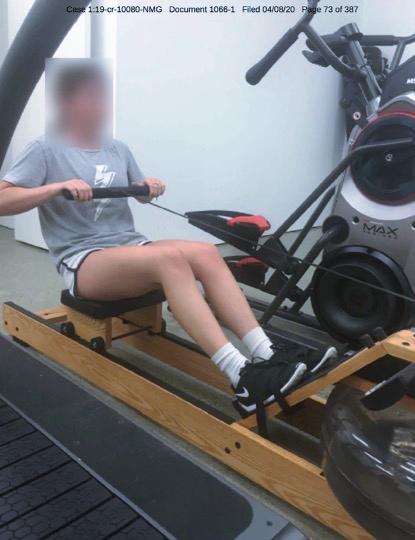 If he is approved, Giannulli would fly straight to Los Angeles, where he would spend three months locked up in the 12,000 square-foot-mansion he and Loughlin recently purchased in the city's Hidden Hills neighborhood. The nine-bedroom, seven-bathroom home sits on 4.4 acres of private hillside with an infinity pool and stunning view. The only thing more jaw-dropping than that view, in fact, is the likelihood a judge approves that motion after almost every other defendant has served out their full sentence and agreed to plead guilty long before Giannulli and Loughlin.