Nipsey Hussle Fans Say Late Rapper 'Would Not Have Condoned' Shooting Of Rapper Indian Red Boy Live On Instagram For Mocking His Mural
Rapper Indian Red Boy, born Zerail Rivera, was killed last week for allegedly mocking gang signs and a mural of the late Nipsey Hussle. After the 21-year-old was gunned down, Hussle fans suggested that the late rapper would've disapproved of the killing of Rivera for apparently disrespecting his mural.
Article continues below advertisement
An old video of the "Grinding All My Life" rapper — who was shot three times in the head and chest in 2019 — resurfaced on social media days after Rivera was shot three times in the head on Thursday, July 8, around 4 p.m. while sitting in his car.
Article continues below advertisement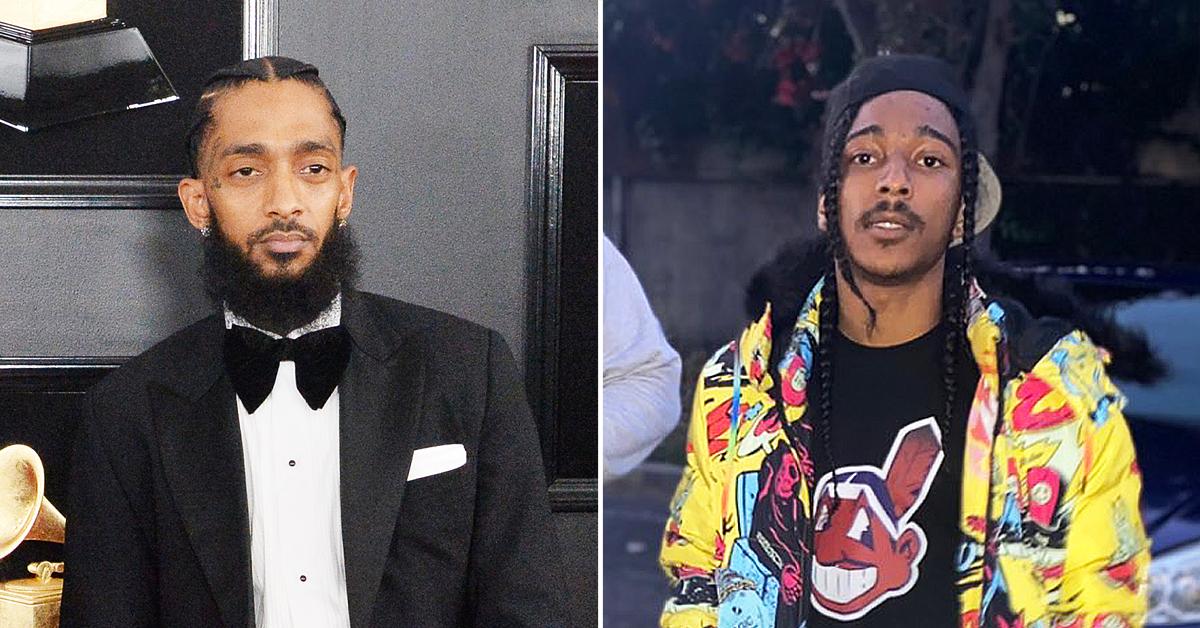 According to fans, the clip seems to suggest that Hussle "would've been opposed" to the shooting of Rivera, according to a report. The Grammy Award nominee — who was reportedly a member of the gang Rollin' 60s — said in the clip that people "ain't supposed to do nothing you can't fix" and "you're supposed to learn I was wrong."
Article continues below advertisement
Although no official report has confirmed the motive behind the shooting, it is alleged, per The Source, that the young rapper was killed in retaliation for dishonoring Hussle's mural. It remains unclear how Rivera allegedly dishonored the artwork; however, there are unconfirmed reports that Rivera was murdered after a Hussle tribute mural was defaced with paint, according to The Sun.
One day before Rivera was killed, he was also reportedly seen throwing up gang signs in a video, MTO News reported. The signs were reportedly disrespectful to L.A. gangs. The following day, Rivera took to Instagram Live to explain why he used the allegedly offensive gang signs — which is when he was shot dead.
Article continues below advertisement
In the distressing Instagram Live, Rivera was talking to influencer Kapone when the shots were heard, OK! previously reported. The rapper could be heard asking to "get help" before he slumped into his seat in his car on Chadron Ave in Hawthorne, Calif.
While the perpetrator or perpetrators have not been identified yet, Hawthorne police Lieutenant Ti Goetz said: "It appears to have been a walk-up shooting and he appears to have been targeted." The Los Angeles County Fire Department said Rivera was already dead when they arrived at the scene.