PHOTOS
Terrifying Photos: Massive NYC Bus Plummets Off Road And Dangerously Dangles Off Overpass, Leaving 8 Injured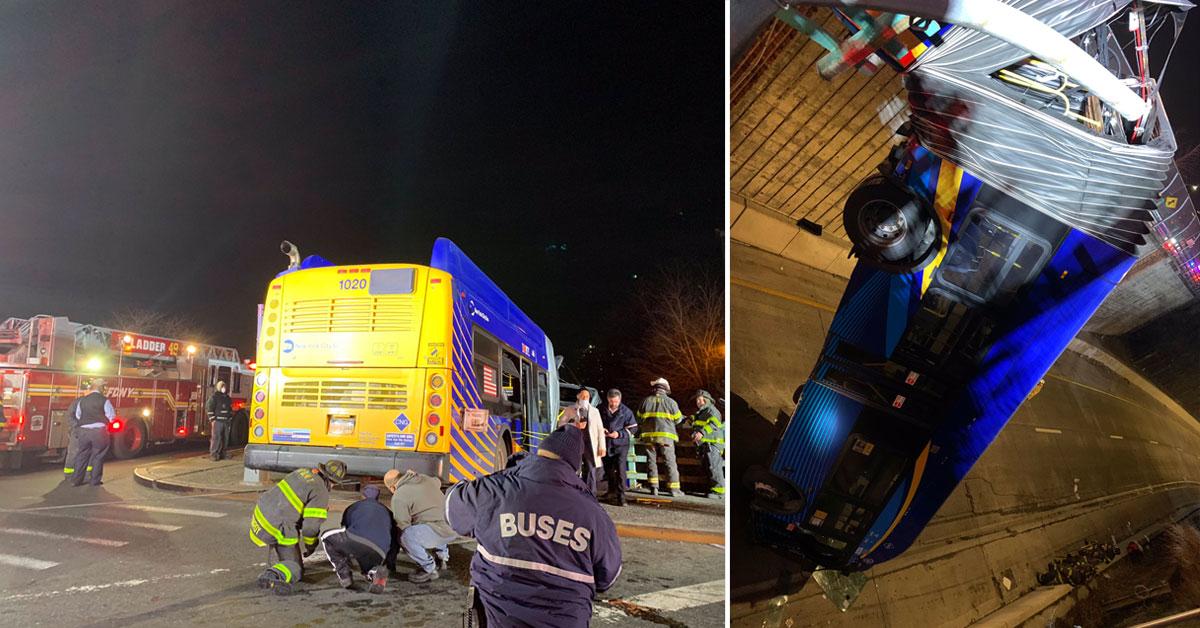 A New York City tandem accordion-style bus careened off the roadway in the Bronx on the night of Thursday, January 14, crashing through a barrier and resulting in half of the vehicle dangling off an overpass. Eight people were injured, including the driver.
A police spokesperson told local news that speed was likely a factor in the accident, explaining that the bus driver was "unable to navigate the roadway and went off the road." There were no other vehicles involved, and nobody was arrested.
Article continues below advertisement
The seven passengers who were hurt sustained only minor injuries, but the driver, who was not named, suffered a broken jaw. He reportedly refused drug and alcohol testing at the hospital.
"The bus fell approximately 50 feet onto the access road. The patients suffered injuries consistent with a fall from such a great height," Deputy Fire Chief Paul Hopper stated to social media.
The Metropolitan Transportation Authority reported that he has a clean 11-year driving record, but that a full investigation will be conducted on the accident.
Take a look at the shocking up-close photos OK! has obtained of the dramatic incident.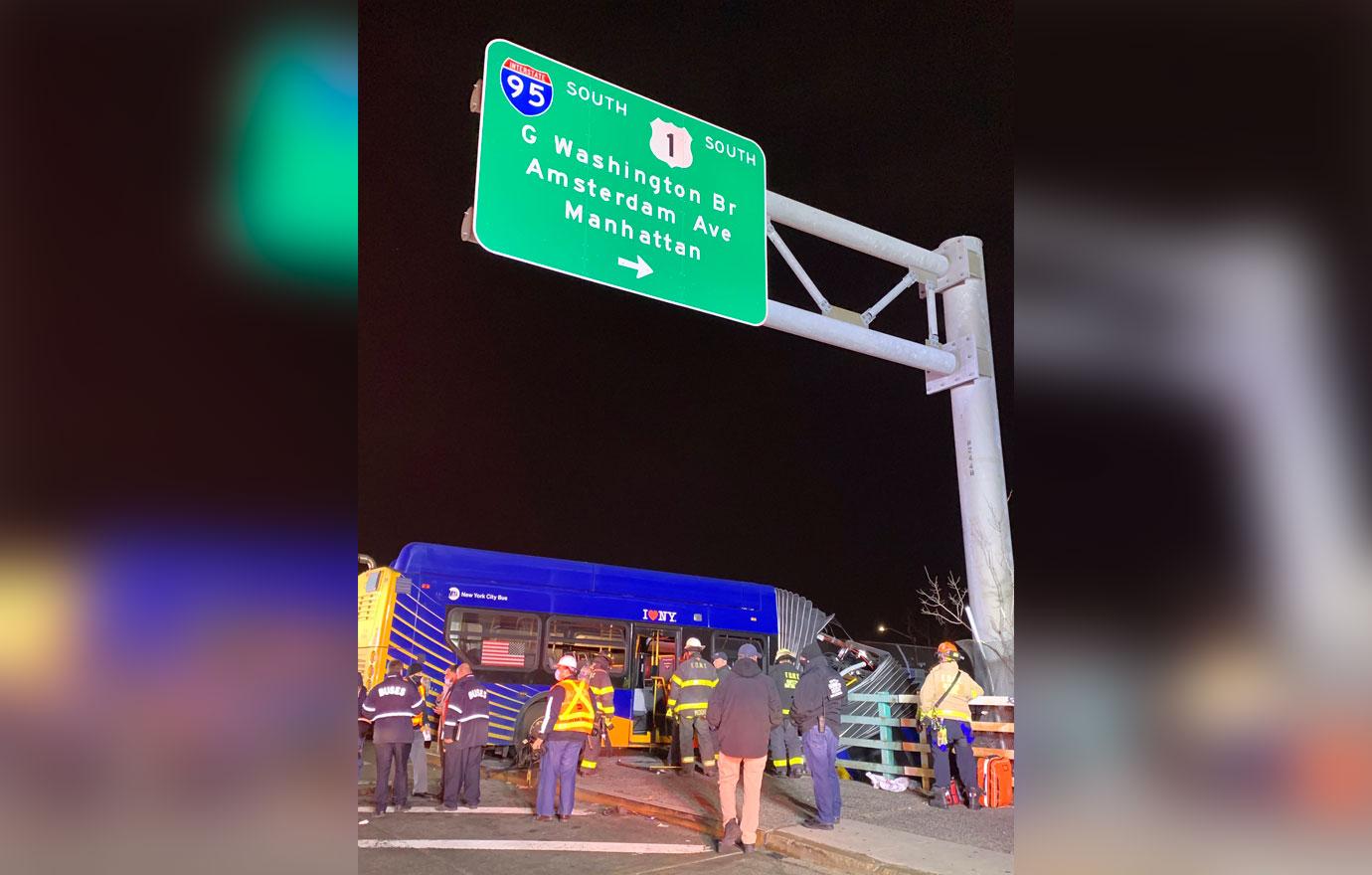 First responders gather around the scene of the scary crash, which occurred at a barrier near the Cross Bronx Expressway and University Avenue.
Article continues below advertisement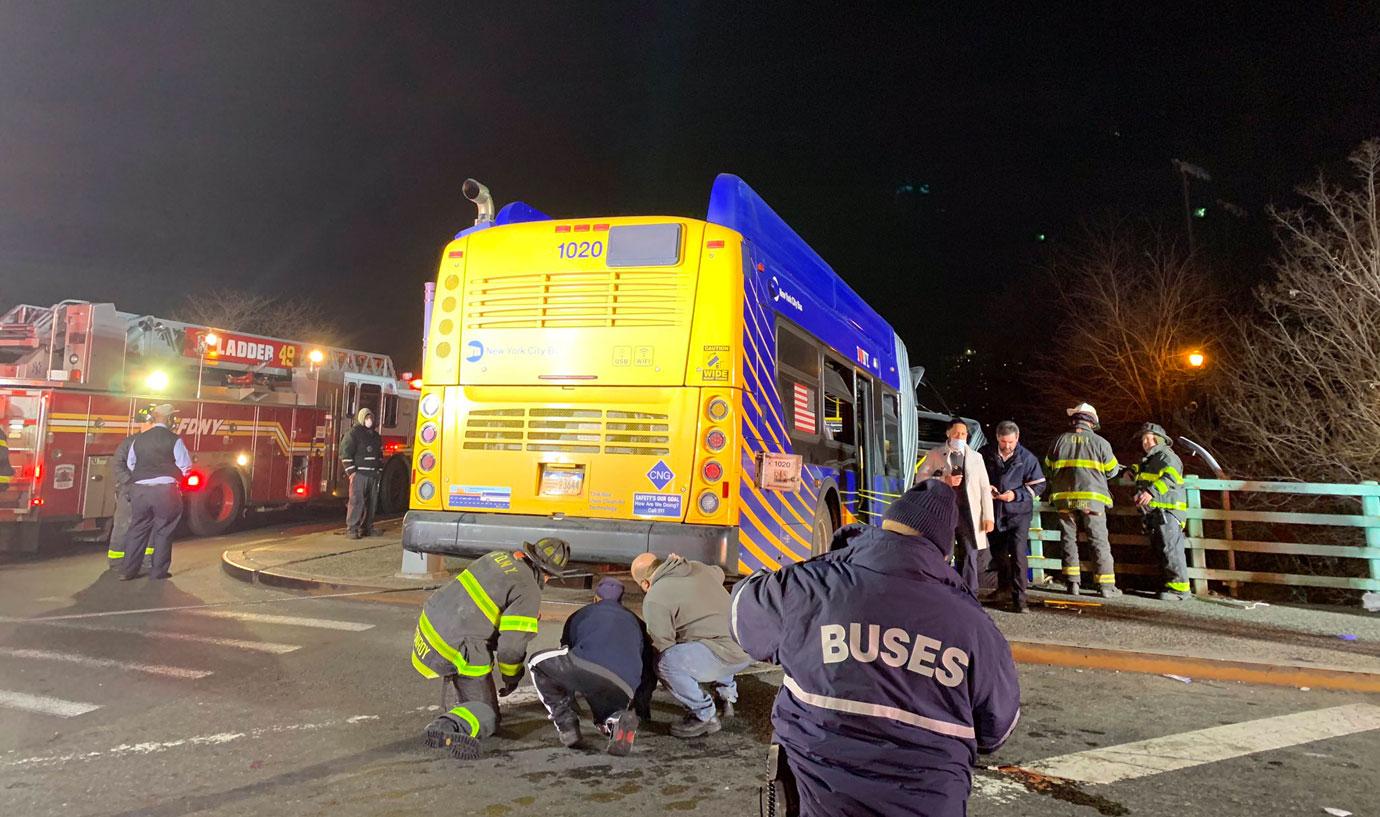 Crews worked well into the early hours of the morning to make sure fuel and other hazardous materials within the vehicle were secured before the bus could be safely lowered down to the road.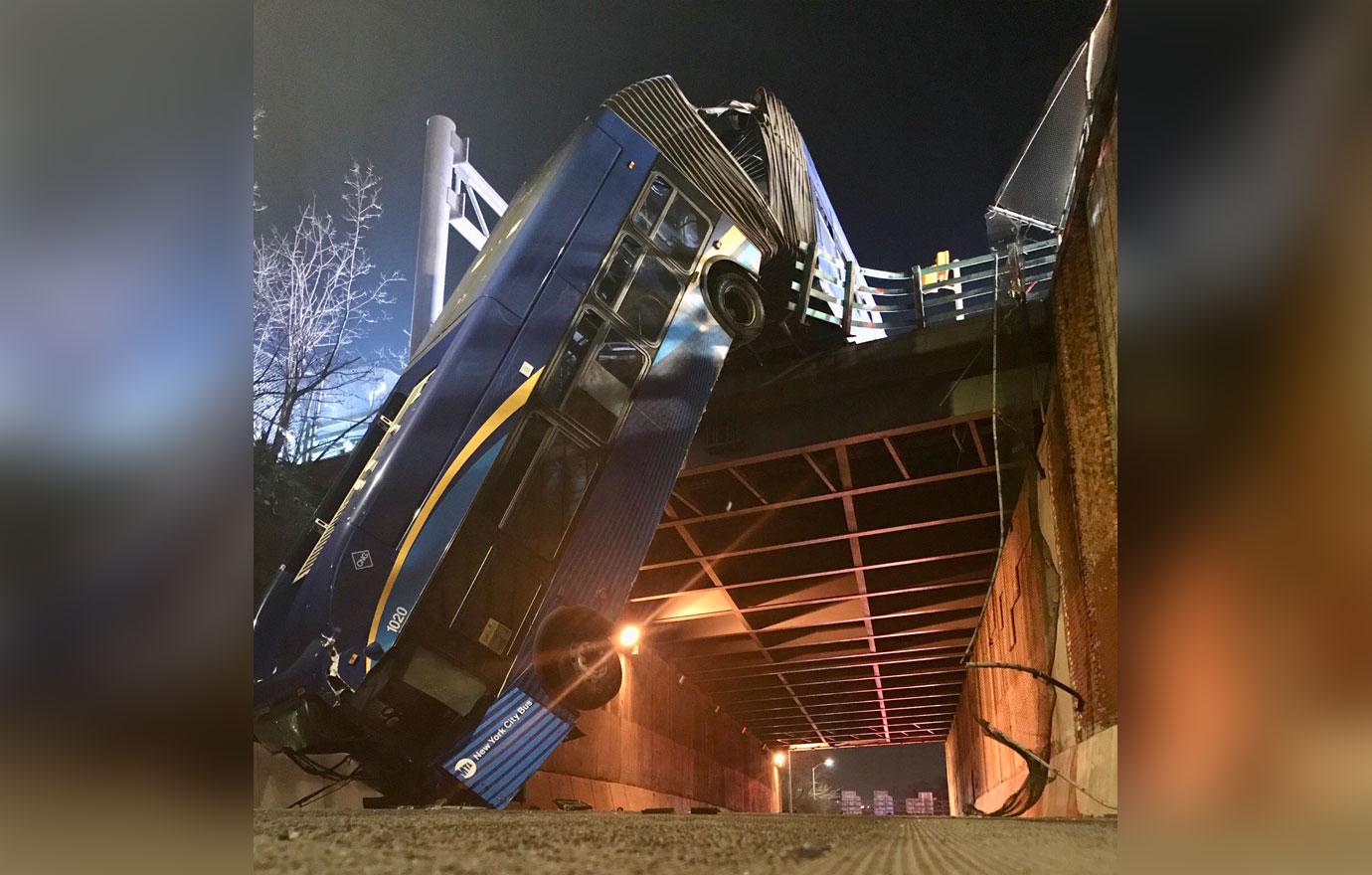 Although nobody was seriously injured in the 50-foot plunge, the MTA realizes this must have been a heart-stopping experience for passengers. "We are certain this was a terrifying incident for those customers on the bus. Our hearts go out to them with hope that they can recover quickly," they noted.
Article continues below advertisement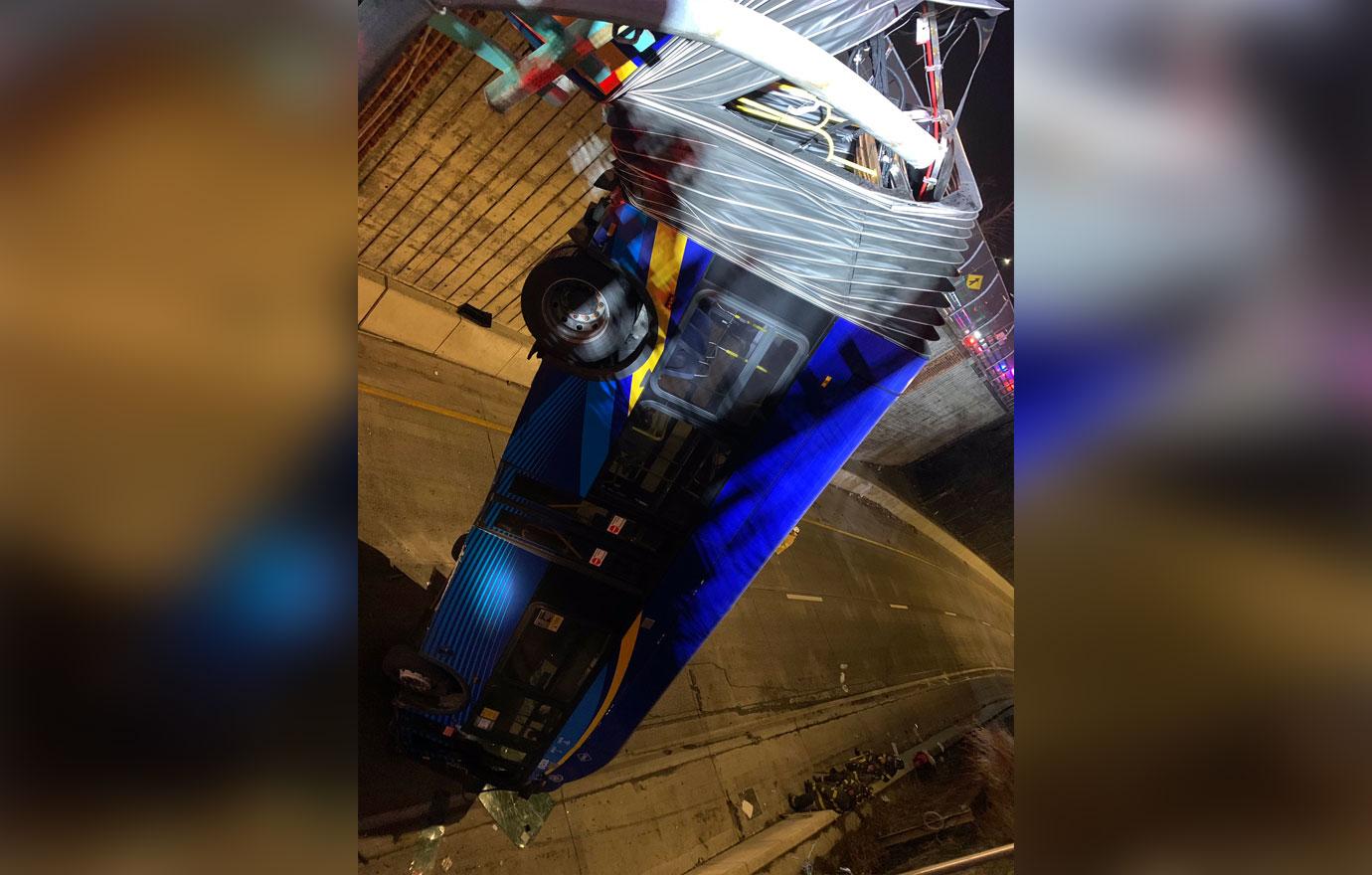 A preliminary investigation shows that the bus had no mechanical issues. Officials suspect that the driver was going between 17-26 miles per hour on the turn where the roadway suggests driving at less than 5 miles per hour.
A short video gives a full vantage view of the scary dive and the damage sustained by the vehicle.