TRUE CRIME
'Armed & Dangerous' Couple On The Run After Wife Angrily Shoots And Kills Co-Worker On The Job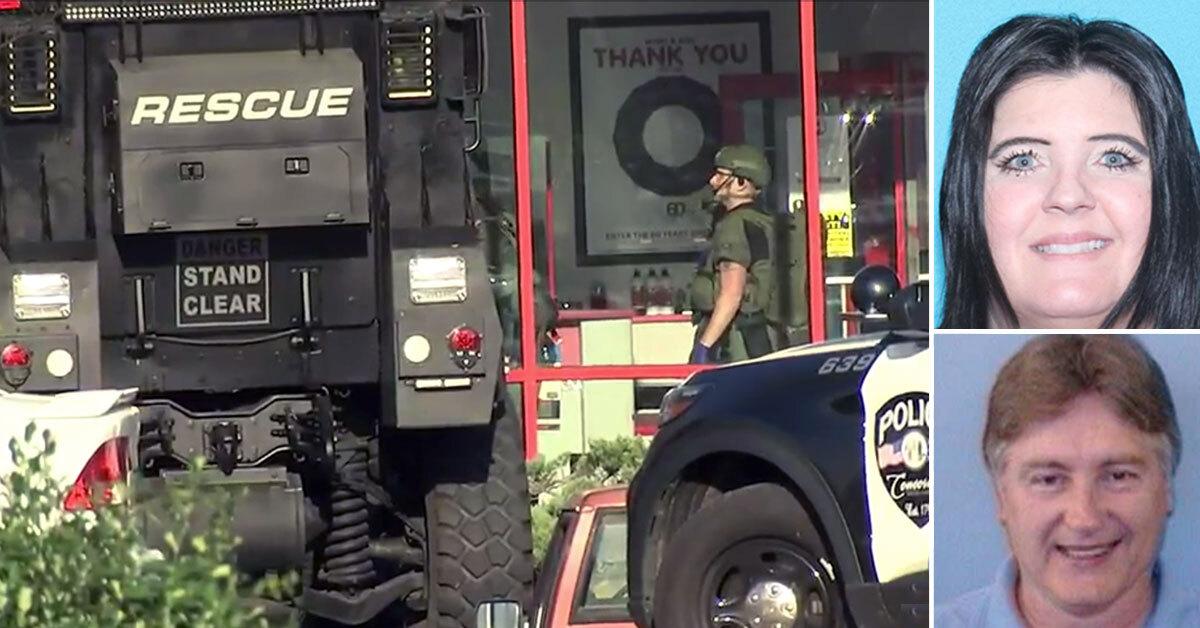 A North Carolina woman and her husband are out at large fleeing from police after she shot and killed one of her co-workers Wednesday, January 13, at their job location.
According to local news, Tangela Parker shot her coworker, 51-year-old Phelifia Marlow, at around 2:30 in the afternoon at furniture plant TCS Design in the city of Hickory. The two were reportedly in the midst of a contentious work-related dispute, Marlow's husband, Justin, Marlow told reporters.
Article continues below advertisement
The two were clashing over something to do with tables, which escalated to a point that resulted in Marlow going to management and reporting that Parker had screamed at her.
Parker was subsequently sent home for three days, but upon returning to work, decided to exact revenge for the disciplinary action.
AMERICAN MURDER STORY: 11 TRUE CRIME SCANDALS THAT SHOCKED THE NATION
Fellow workers at the plant described hearing two shots, after which the plant went under lockdown.
Parker fled the scene with her husband, Eric Parker, and are thought to be in a beige 2019 Honda CRV with North Carolina license plate FAM5669. Meanwhile, Marlow was taken to a local hospital, where she later died of her wounds.
"My wife was a loving, caring, strong faith woman and always seen, always seen the best in everybody," Justin Marlow told news outlets. "Always looked on the positive side, no matter how bad things was."
The Parkers are considered to be "armed and dangerous." Tangela is currently being sought for first degree murder, while Eric is wanted for the charge of accessory after the fact to first degree murder.