NEWS
Uptown Girl! Olivia Rodrigo Surprises Fans At Billy Joel Concert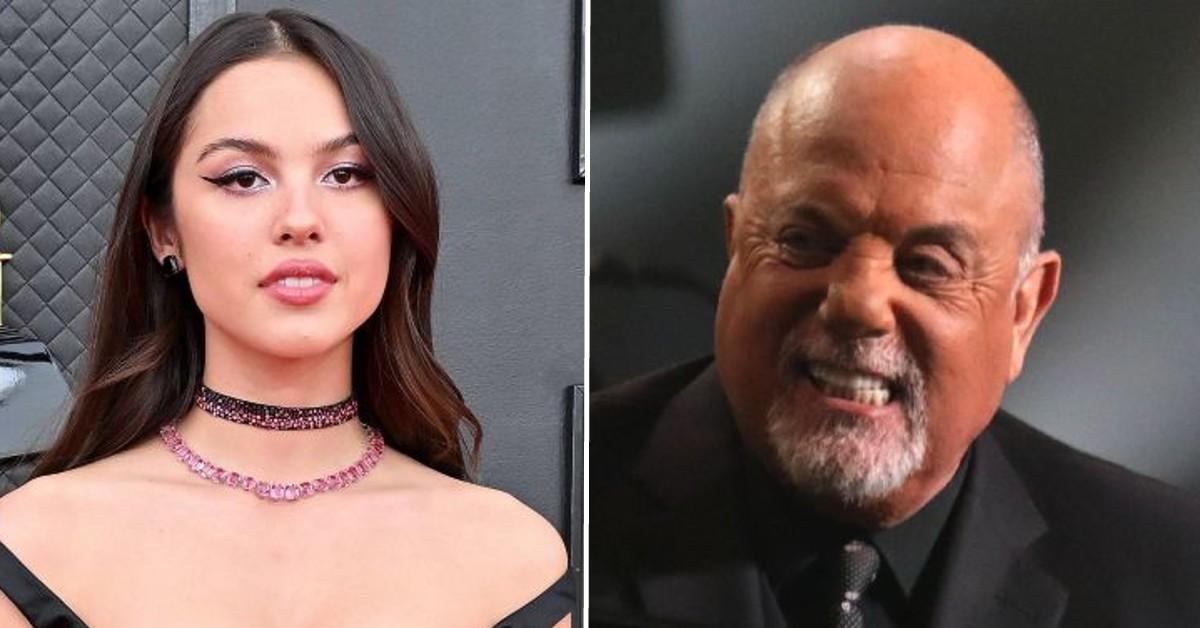 Strawberry ice cream, one stage for two!
Teen pop sensation Olivia Rodrigo was the center of a sweet surprise earlier this week, appearing as a special guest during a Billy Joel concert.
On Wednesday, August 24, the "drivers license" songstress shocked fans, appearing onstage and performing two songs alongside Joel in Madison Square Garden, where the "Just the Way You Are" legend has served as a residency performer since 2014.
Article continues below advertisement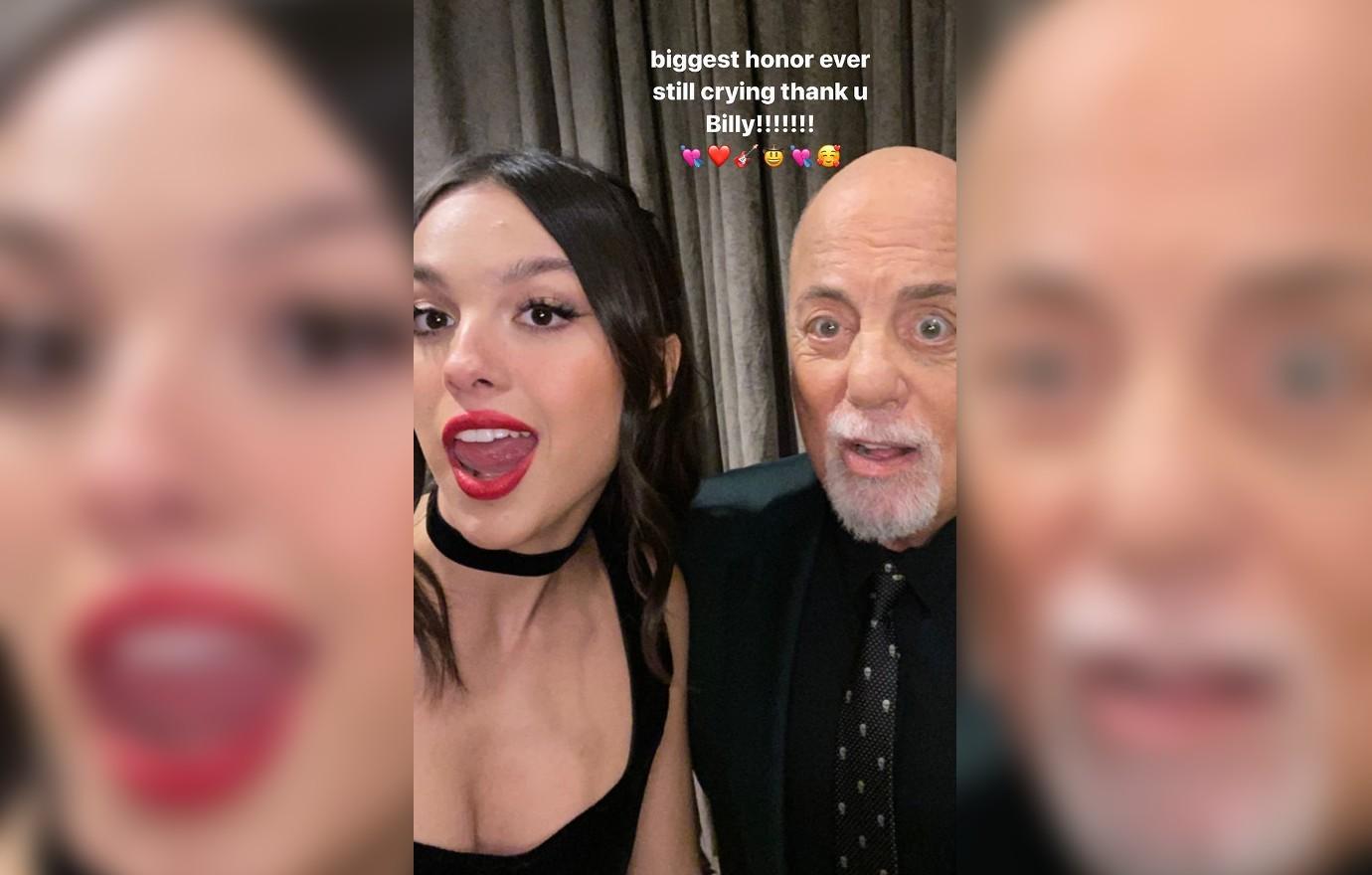 "Hey, guys! Thank you so much for having me, Billy," Rodrigo said after walking onstage in the famed New York City arena. "I'm such a huge fan, and I kind of wrote this next song about you," she continued before launching into a rendition of her hit song "deja vu," which famously references Joel and his classic song "Uptown Girl."
FAMOUS OVERNIGHT! INSIDE POP TEEN QUEEN OLIVIA RODRIGO'S ROAD TO FAME
"I'll bet that she knows Billy Joel/'Cause you played her 'Uptown Girl,'" Rodrigo sang, Joel accompanying her on piano. "You're singing it together/Now I bet you even tell her/How you love her/In between the chorus and the verse."
The pair then performed Joel's aforementioned 1983 hit.
Article continues below advertisement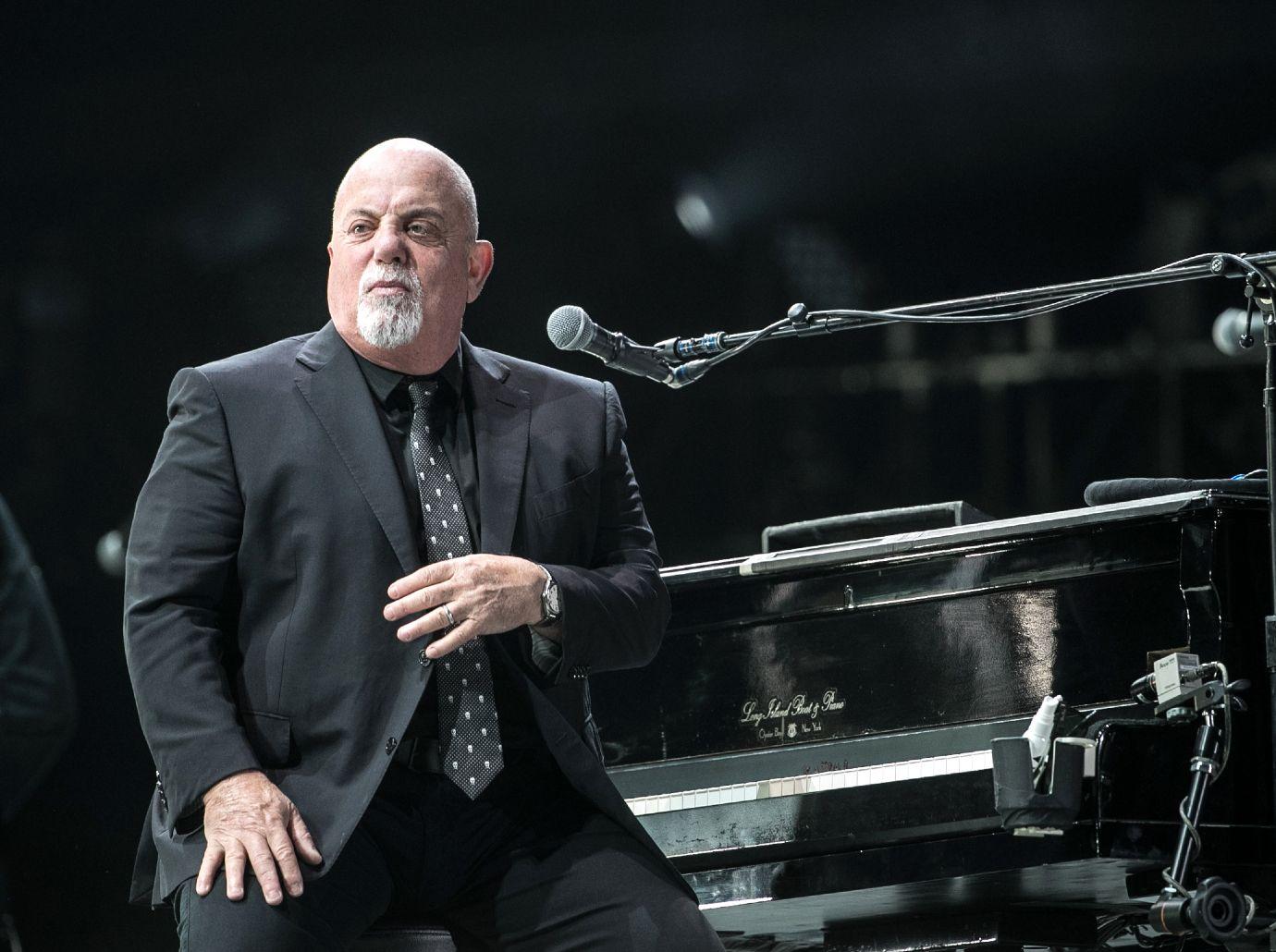 Shortly after taking her final bow, Rodrigo jumped on social media to recount the experience with her more than 26.7 million Instagram followers.
"I SANG WITH BILLY JOEL AT MADISON SQUARE GARDEN TODAY ARE U KIDDING," the star wrote on her Instagram Story atop of a video depicting the crooner singing "Piano Man."
Article continues below advertisement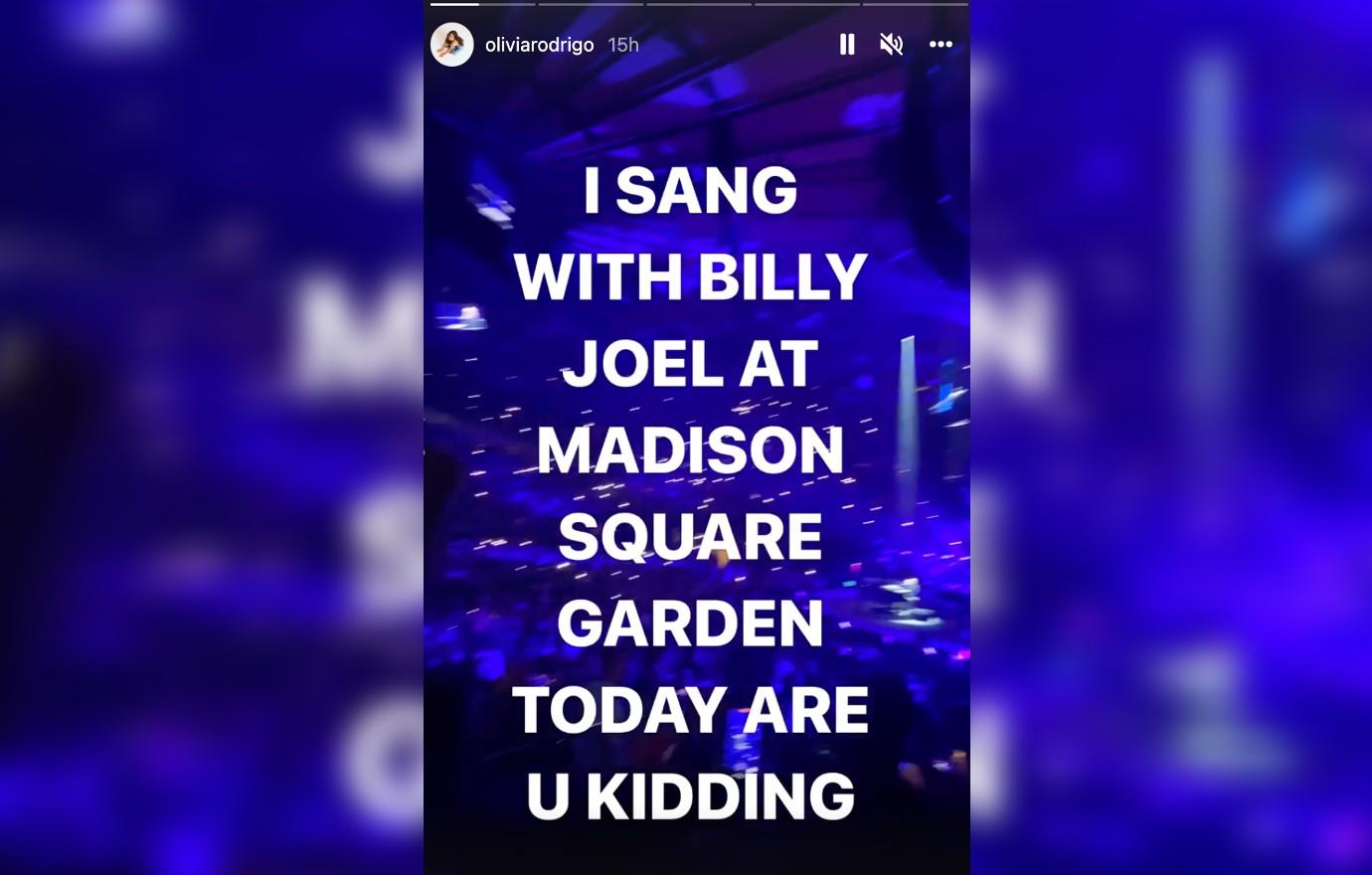 Article continues below advertisement
Joel also commemorated the heartwarming appearance on his social media pages, posting several photos from their special night onstage.
"Good 4 u if you made it to @thegarden tonight!" read the caption of one of set of photos, depicting the pair singing and posing arm-in-arm.