Is Olivia Rodrigo Still Singing About Joshua Bassett? Watch New 'Deja Vu' Music Video With Possible Hidden Lyrics
Article continues below advertisement
Three months after fans speculated that Olivia Rodrigo wrote "drivers license" about her High School Musical: The Musical: The Series costar Joshua Bassett, fans are convinced she's continuing to take jabs at the handsome hunk in her new tune, "Deja Vu."
Speculation that Rodrigo wrote her latest song about Bassett came as Rodrigo said the song is about someone watching their ex move on to another relationship and doing the same things the former flames once did together.
Article continues below advertisement
The 18-year-old told American Songwriter ahead of the Thursday, April 1, release that she "thought it'd be interesting to write a song, using deja vu, about how sometimes when somebody moves on in a relationship and they get with a new partner, you watch it and you're like, 'Oh, my gosh, that was all of the stuff that I did.'"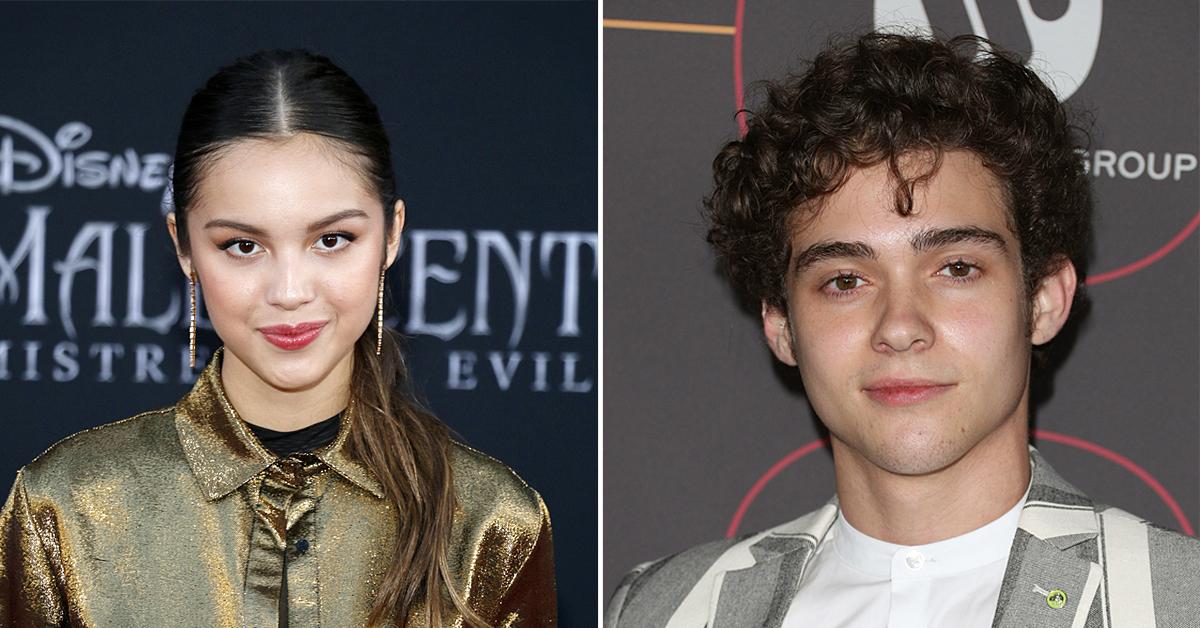 Article continues below advertisement
"I think that's a really relatable, universal thing," she added, noting that she enjoys really "descriptive, narrative-based songwriting," so she tried to "paint pictures of all the specific things that you do in a relationship," with her lyrics.
Article continues below advertisement
As OK! previously reported, it was rumored that Rodrigo dated Bassett, 20, during filming of the first season of the Disney+ series, although neither actor confirmed their relationship status. Shortly after a rumored split last year, Bassett was linked to Disney star Sabrina Carpenter over the summer.
Rodrigo's new song called for another deep dive into the lyrics — fans previously linked Rodrigo's "drivers license" lyrics to Bassett and Carpenter — leading fans to believe the song is once again about alleged ex Bassett.
Article continues below advertisement
Here's how fans came to the conclusion: in "Deja Vu," Rodrigo referenced Billy Joel two times, and Bassett previously covered Joel's "Vienna" in 2019.
Social media users also claimed that Bassett taught Rodrigo how to drive, which was further reason for fans to think "drivers license" was about him. In her newest tune, Rodrigo mentions the open road again, singing: "Car rides to Malibu, strawberry ice cream, one spoon for two."
Article continues below advertisement
In addition, fans speculated Rodrigo was wearing Bassett's jacket in the "drivers license" music video. In "Deja Vu," she sings: "You're trading jackets like we used to do."
Lastly, Rodrigo mentioned "singing in harmony" together — she and Bassett play an on-again, off-again couple in HSMTMTS, who are cast as Gabriella Montez and Troy Bolton in their school's production of High School Musical. The duo sing several times together on the soundtrack.
Article continues below advertisement
Social media users were convinced Rodrigo penned "drivers license" with Carpenter, 21, and Bassett in mind after she subsequently changed the lyrics from "brunette" to "blonde" before the song was released in January (she previously teased the track months prior via Instagram with the change of lyrics).
Article continues below advertisement
In "drivers license" — which hit number one on Apple Music and iTunes charts as well as Spotify's US and Global charts — Rodrigo sang: "you're probably with that blonde girl," before noting that the anonymous girl is "so much older than me" and is "everything I'm insecure about."
After making headlines regarding who Rodrigo wrote "drivers license" about, the brunette beauty addressed the Carpenter rumors, revealing none of her music is about the blonde babe or Bassett.
Article continues below advertisement
"I actually don't know her at all," Rodrigo said of Carpenter during the Tuesday, March 2, episode of Radio.com Live!. "I think we've met once or twice in passing, but I've never had a conversation with her.
"I don't think I could write a song that was meaningful or emotional about somebody that I don't know," Rodrigo added. "I think artists should be able to write about whatever they want to write about."