PHOTOS
Orlando Bloom Displays Muscular Physique On Daddy-Daughter Walk With Daisy Dove In Hawaii: Photos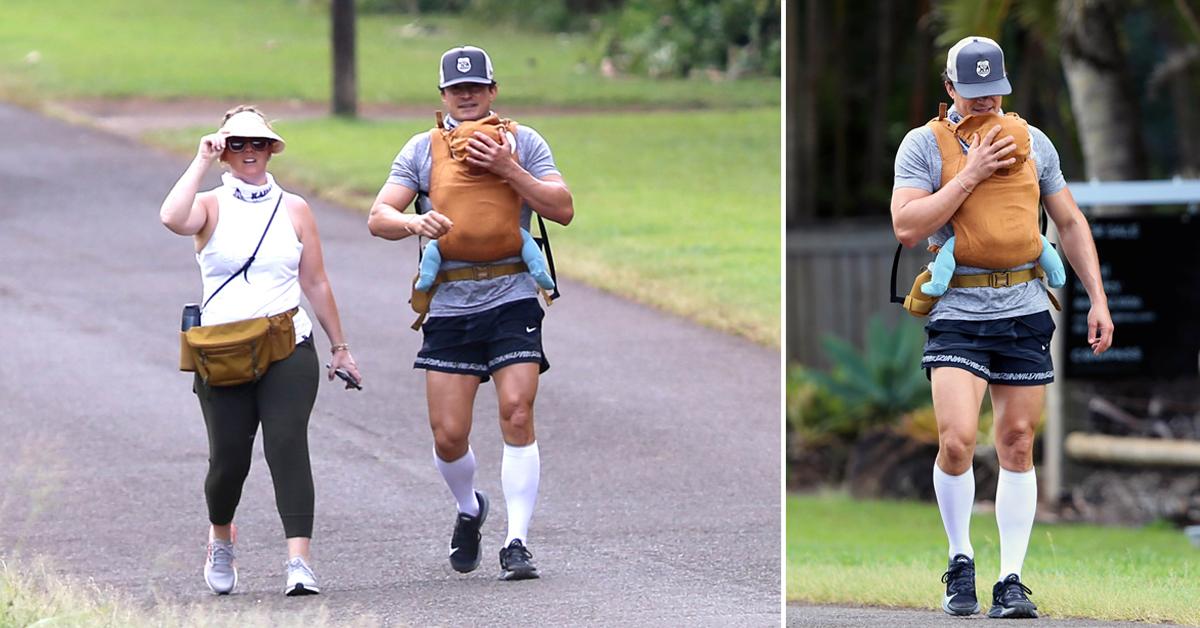 Talk about a doting dad! Orlando Bloom looked absolutely adorable on an afternoon stroll with little Daisy Dove along for the ride.
The Pirates of the Caribbean star was spotted out on the daddy-daughter hike in Hawaii on Sunday, February 28, alongside who is believed to be fiancée Katy Perry's sister.
Bloom and Perry welcomed their first child together last August after the American Idol judge announced her pregnancy with her tune "Never Worn White" in the middle of the show's 19th season overall and third season on ABC.
Article continues below advertisement
And while the lovebirds' planned to tie the knot during a destination wedding in Japan last year, a relaxing trip to Hawaii will have to do for now.
Scroll through to see photos of Bloom out with Daisy.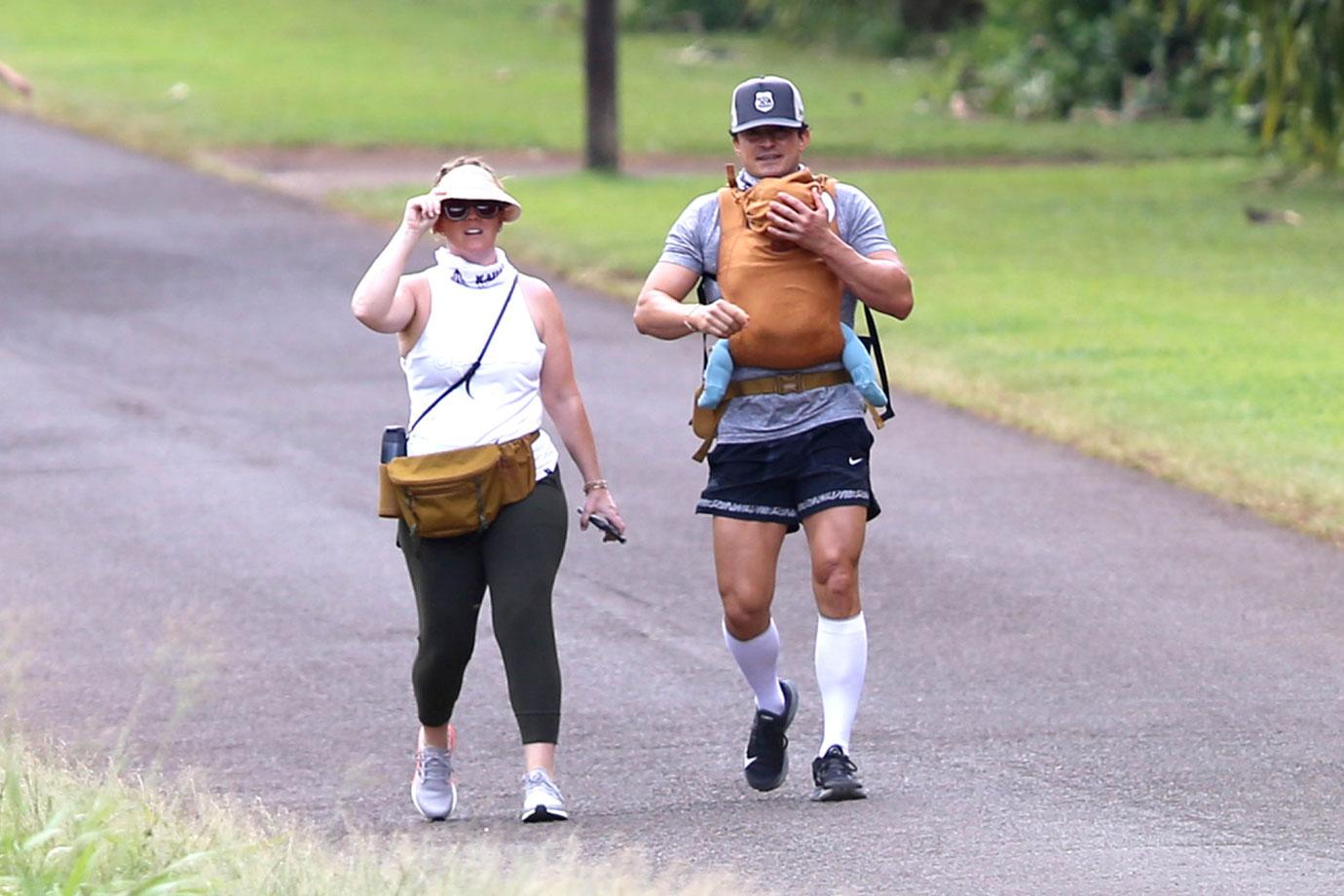 The English actor flaunted his muscular legs and toned arms while wearing white knee-high socks, black Nike shorts and a clingy grey T-shirt, as he strapped his six-month-old daughter into a brown baby carrier.
Article continues below advertisement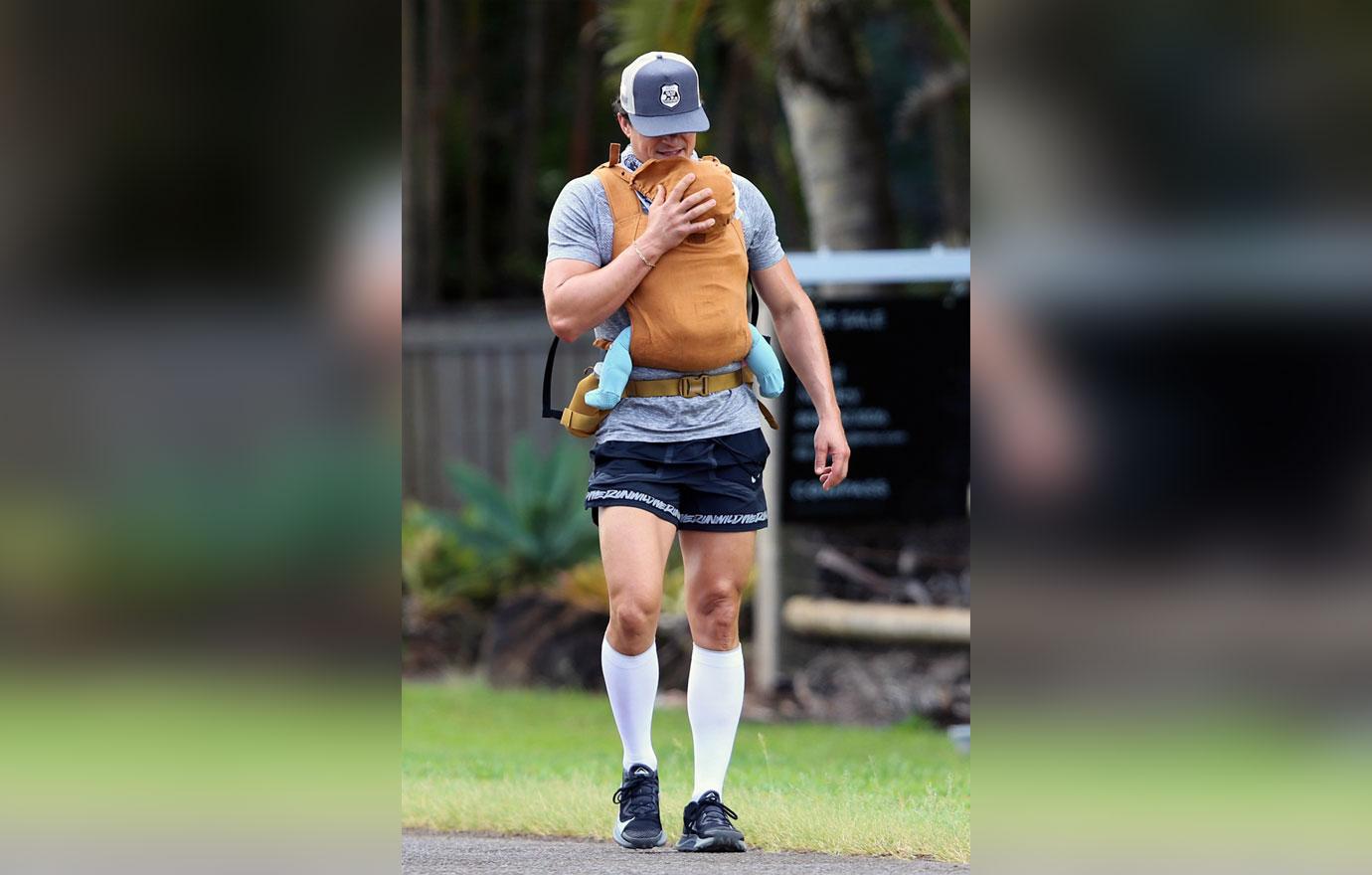 The handsome hunk, 44, was seen giving his little princess, who was wearing a baby blue onesie, some love during their father-daughter hike.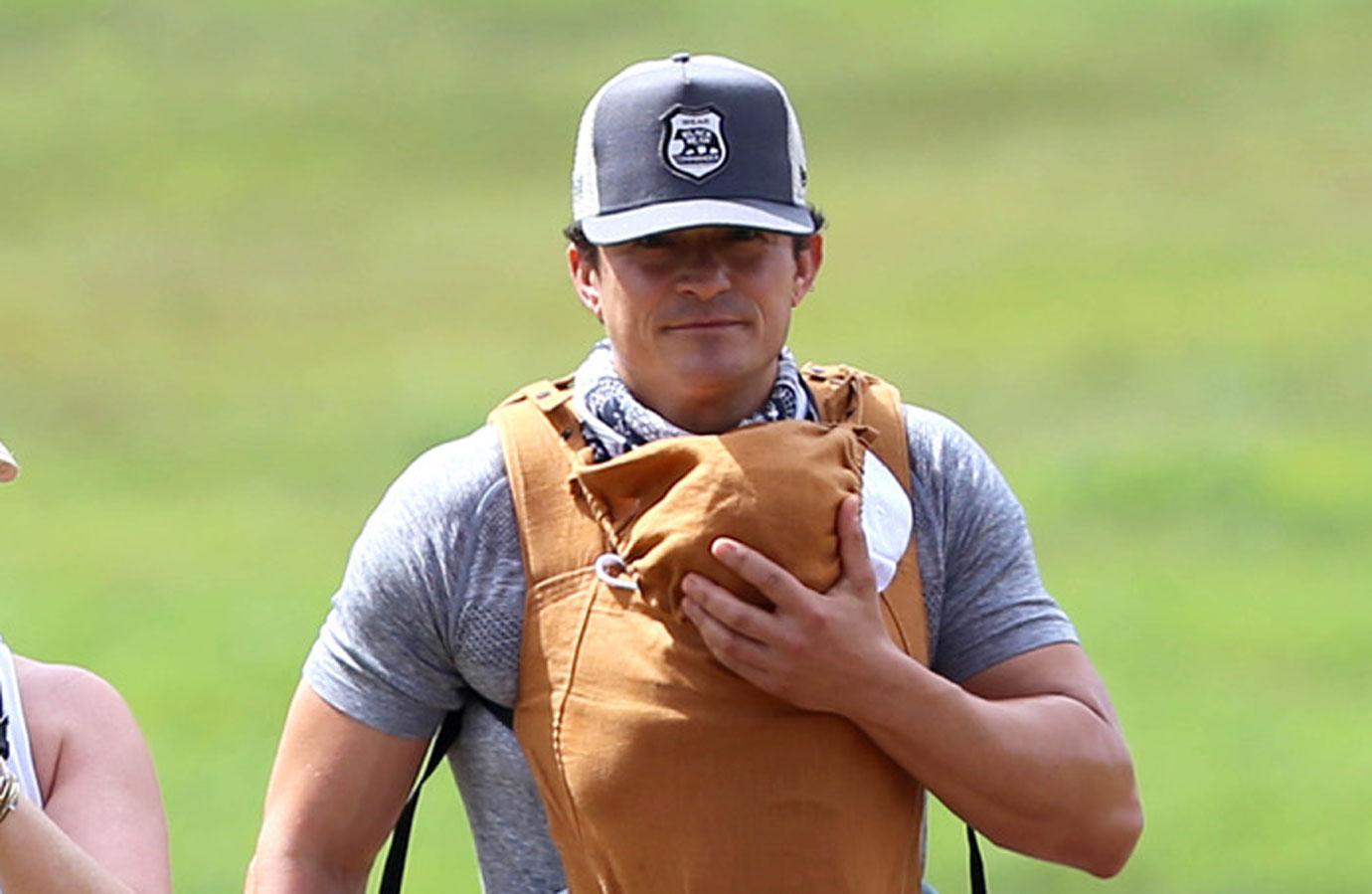 While Bloom wore a hat to cover his eyes from the sun, he wasn't wearing a face mask to protect himself and others from the COVID-19 pandemic. But judging by the pics, it looks like Bloom and baby were in a pretty secluded part of the island while out on their afternoon stroll.