NEWS
'Get The F**k Out Of Here': Watch Pamela Anderson's Son Confront Alleged Home Intruder With A Golf Club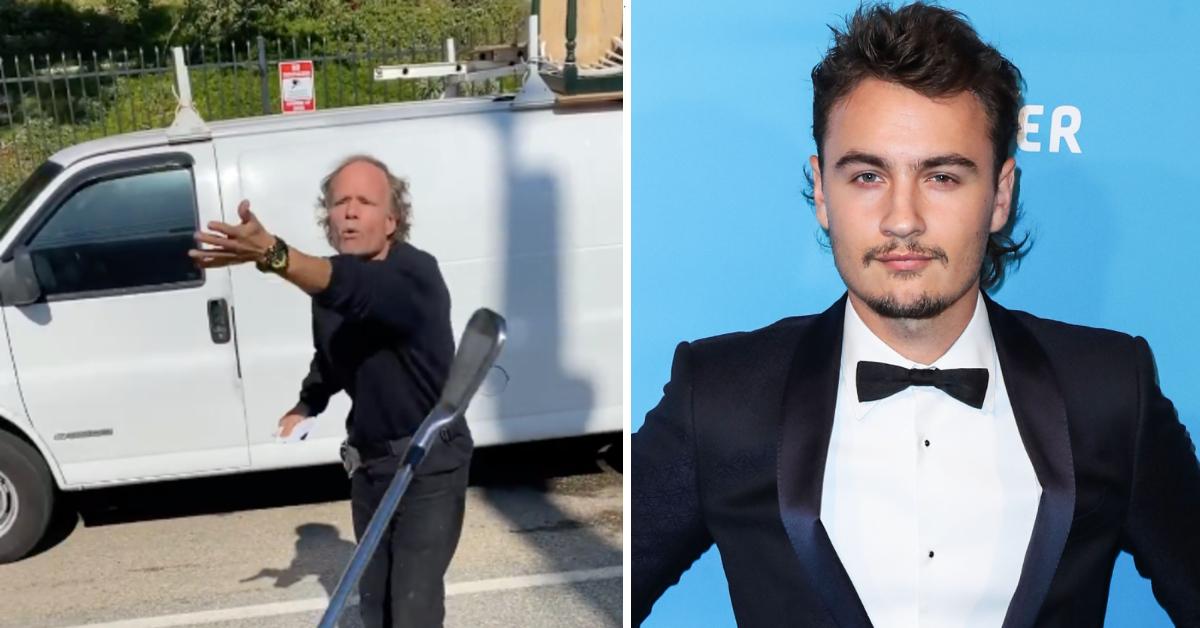 Brandon Thomas Lee, the son of Pamela Anderson and Tommy Lee, had an interesting start to his week when he chased an alleged home intruder out of his home in Malibu on Monday, January 25.
Part of the confrontation was captured on the 24-year-old's phone, which he later posted to his Instagram page.
Article continues below advertisement
Article continues below advertisement
A golf club is seen moving in and out of the frame as the alleged intruder professes his innocence and rushes back to his white van in an what appears to be urgent attempt to flee the scene.
"If you ever come into my f**king house again, I will beat your f**king skull in," The Hills: New Beginnings star is heard saying, to which the man responded, "Dude, I thought you were the lawyer that I know."
MORE ON:
brandon thomas lee
This particular remark appeared to agitate the TV personality as he walked towards the home invader and screamed, "Who the f**k? Do I look like a f**king lawyer? Get the f**k out of here! What the f**k is wrong with you? Get out!"
The two kept on quarreling for a couple of moments before the man, at last, jumped into his vehicle and drove off.
ARI! DRAKE! MILEY! — GET THE LOWDOWN ON WHEN NEW MUSIC IS COMING YOUR WAY
Article continues below advertisement
Lee's renowned 58-year-old father, Tommy, was one of the first to leave his gobsmacked reaction in the comments section, writing, "Kook man .. minutes away from being on the news!!!"
One fan wrote, "Wtffffffff. I hope u got his license plate number. That's crazyyy!! Glad ur ok!!!"
Another chimed in, "damn, glad you're alive dude. gotta heighten up the security."
It remains unclear whether or not police were called to the scene.
Lee is currently filming his upcoming drama Zero Road, after having recently finished production on the Bruce Willis-led sci-fi, Cosmic Sin, which enters theaters next year.