EXCLUSIVE
Bodegas & Jeweled Bodices: OK!'s Exclusive Look Into Pamella Roland's Inspiration For Her 20th Anniversary NYFW Show & SS23 Collection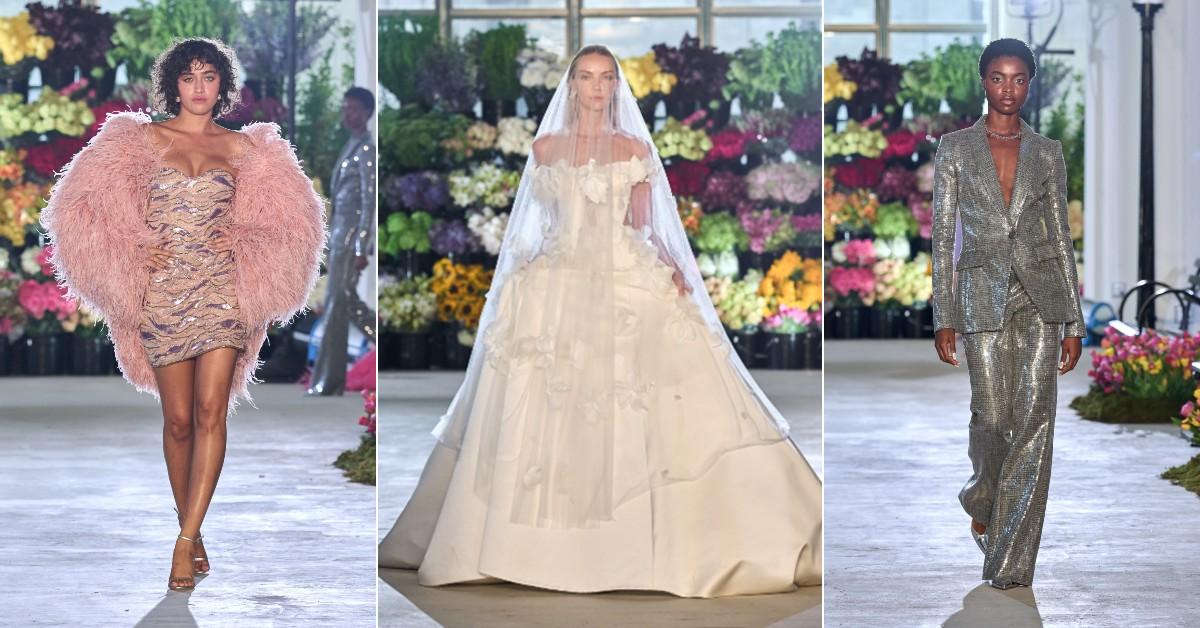 All products featured on OK! Magazine are independently selected by our editors. However, when you buy something through our retail links, OK! Magazine may earn an affiliate commission.
Article continues below advertisement
On Monday, September 12, American fashion designer Pamella Roland debuted her Spring/Summer 2023 collection at New York Fashion Week. But for Roland, this wasn't just any fashion show. The brand put a unique spin on its classic evening wear ensembles by taking inspiration from New York City and its shining lights in honor of the brand's anniversary.
"We're celebrating 20 years and that is remarkable because way in the beginning, I never knew if I was going to make two [years]. So it's really something. It's been kind of an emotional day," Roland exclusively shares with OK! just minutes before her big moment on the runway.
Her first-ever collection made its appearance at NYFW back in the fall of 2002. As she reflects on 20 years in the making, she is reminded of both the achievements and the fearful times she faced when starting her label. "I was here in New York on 9/11 doing research. It was so frightening." Roland recalls thinking, "'Am I even going to be able to start this business?' So it's pretty remarkable that 20 years later here we are."
'THE SIDE THAT'S NOT SEXY FOR CAMERAS.' RACHEL LINDSAY ABASOLO OPENS UP TO OK! ON HER SELF-CARE & KIM CRAWFORD WINES PARTNERSHIP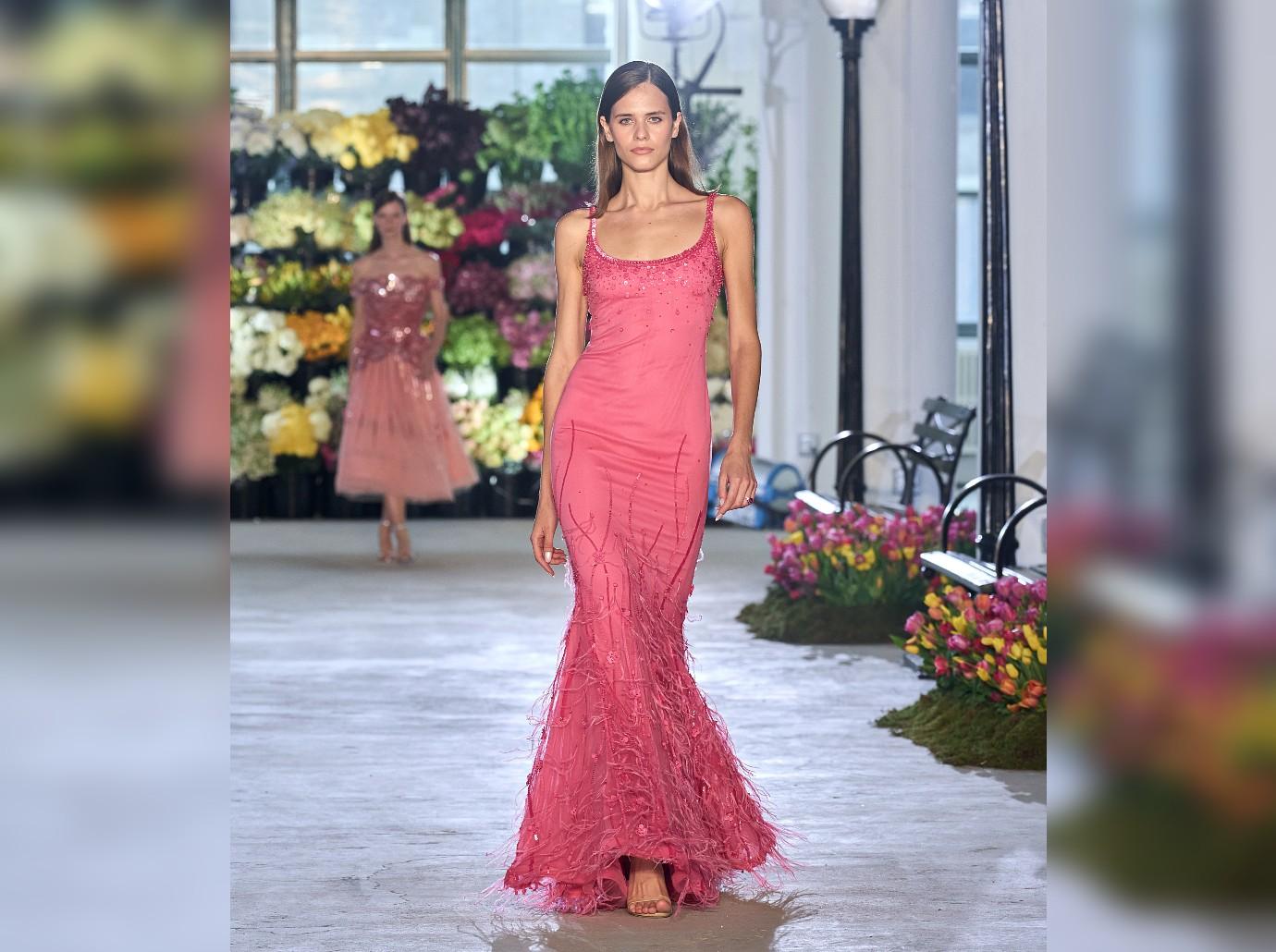 Among the many ups and downs that it took over the years to get the designer to where she is today, Roland is hit with a sense of gratitude as she reminisces on the inspiration that struck when creating her latest collection. "The inspiration being 20 years in New York City, 20 years in this business. It's really fun. You'll hear the music: it's a party today!" Roland shares excitedly."
The runway at 160 Varick Street was lined with makeshift street lights, park benches and floral landscapes, mimicking those found throughout New York City, with a beautiful backdrop of a "bodega" composed of five rows of multi-colored flowers.
The range of flowers perfectly accentuated the bold colors and signature ombres seen on the Pamella Roland gowns as the models began strutting down the catwalk. Crazy in Love filled the room with upbeat music notes and smiles exploded from those in attendance. Hues of emerald, cobalt, amethyst and fuchsia found across the collection floated across the runway on detailed fabrics, including feathers and intricate hand embroideries.
Article continues below advertisement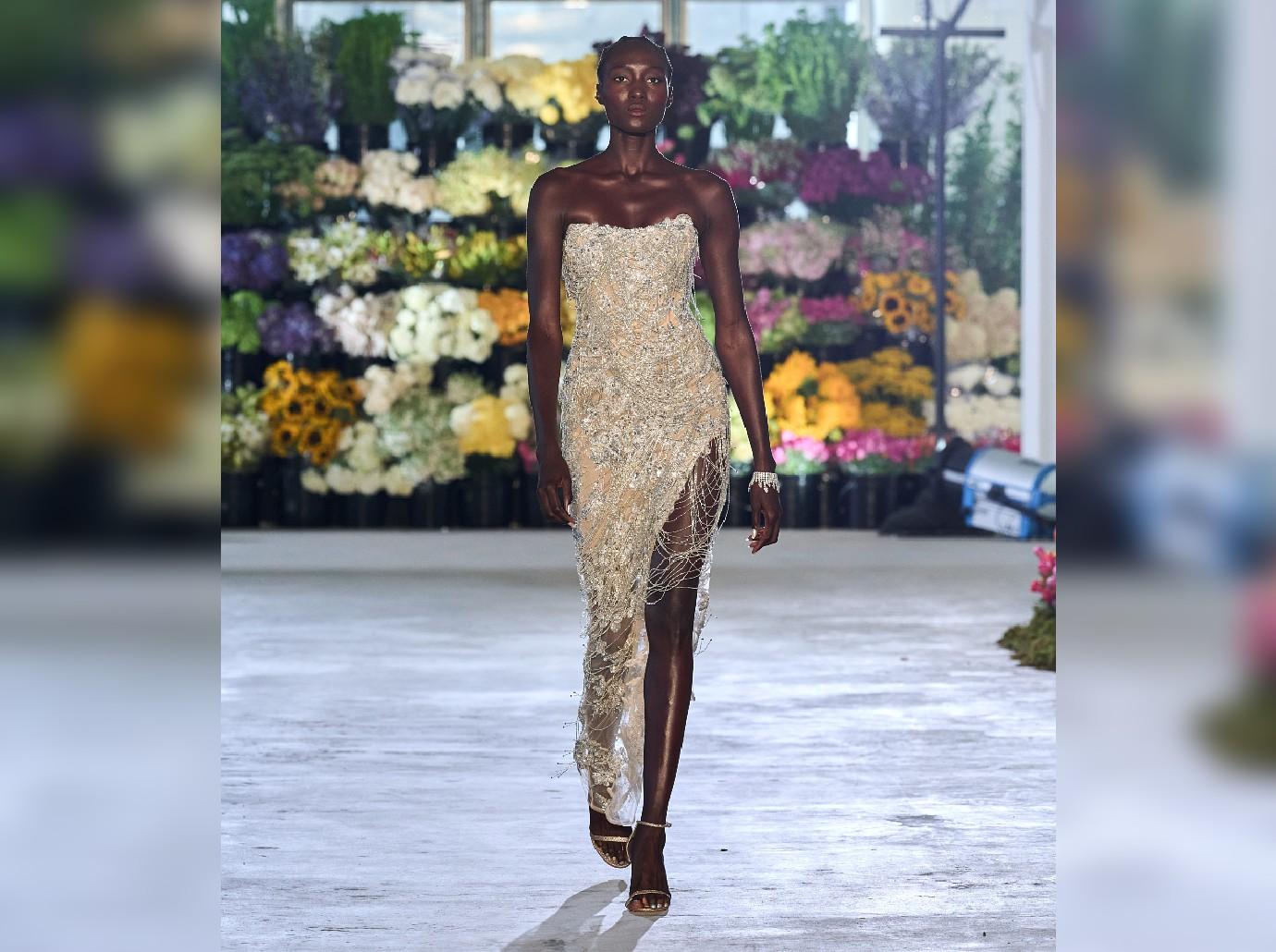 The hero silhouettes consisted of dramatic capes and sleeves, hand-draped chiffon and signature ballgowns. The brand specifically dubs the staple within the collection as being "a strapless, shimmering, silver-draped fringe gown." They describe this as "the perfect look to encompass the brand ethos and DNA, and represents the bold style of the Pamella Roland woman."
Roland continues to share her inspiration for both the NYFW show and the entirety of the SS23 line to OK! ,explaining, "It's about New York and it's about our dresses. We have dresses that we made years ago that we just made a little bit more up to date." Although the collection has a hint of history to illustrate Roland's iconic style, the fashion designer and her team still made sure to inject newness within the wearability of the gowns by prioritizing wearer feedback. "We listen to our customers; That's why we're still here today, because we listen to what they want and they [evening gowns] have great fit — our fit is really good," Roland shares with passion.
In addition to setting an industry standard in fit, the brand has also made a name for themselves in style and comfort. "We've always heard we have the best corsets anywhere — you can wear them all day," she boasts. "It all came from me having one on one time, and I had to leave because I was being cut and I couldn't breathe because of the corset. So I said, 'That's it. We have to make the perfect corset.' And over the years, everyone from actresses to brides they all say, 'Oh my gosh your corseting I could wear all day!'" Roland tells OK!.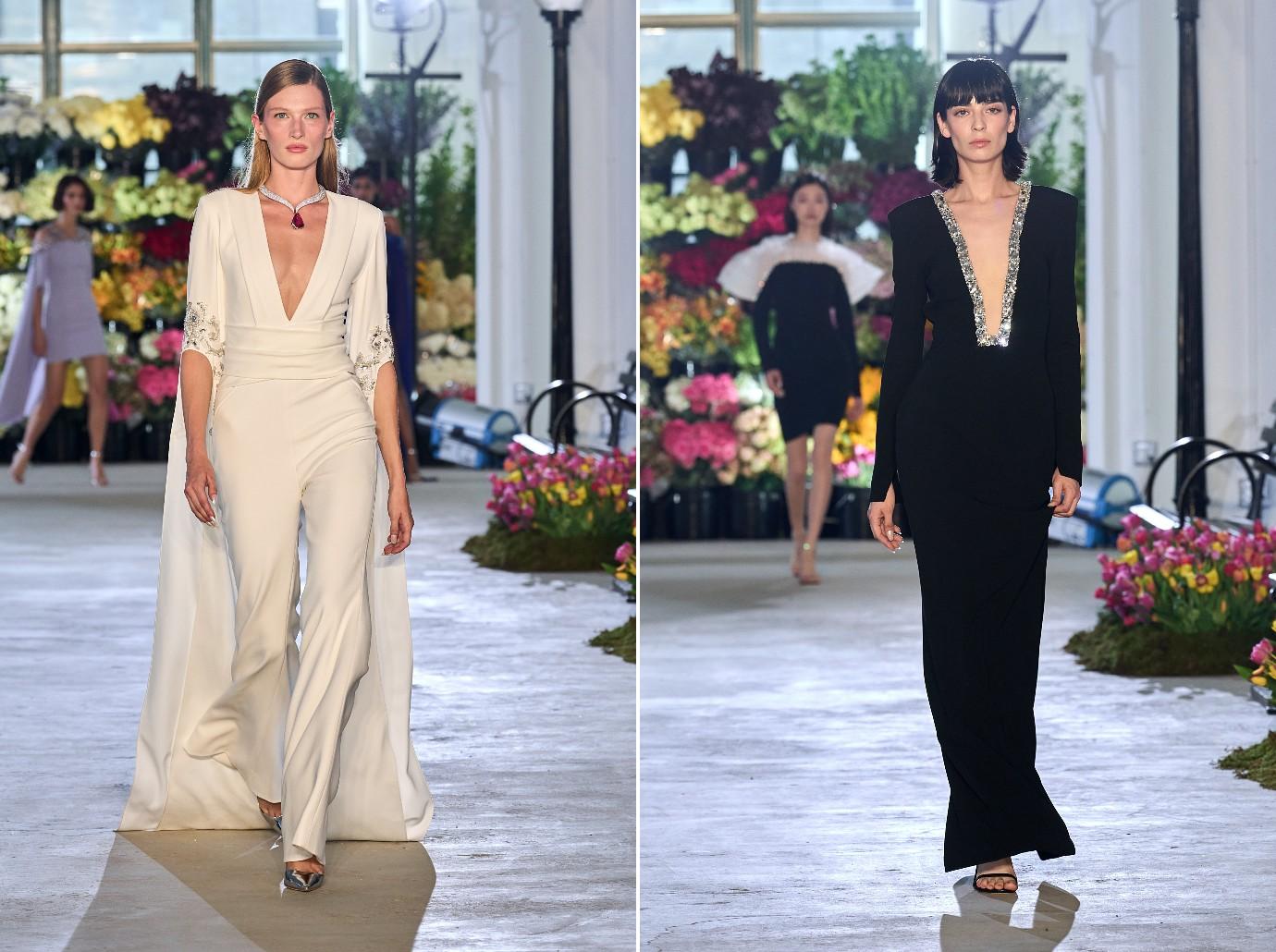 As exciting as the Pamella Roland NYFW show was for its guests, it was equally as exciting for the team's designers, as they got to add some extra flare to their typical styles. "We didn't do a show last year, so I think you do think about being a little bit more like, 'It's a show!' So you exaggerate some things. The Vs are more down to here," Roland explains while motioning down toward the top of her navel, "than down here," she continues as she gestures up toward the center of her breast bone.
"The runway is a little bit more daring, or fun; A little bit more exaggerated. Because when you produce them [mass market], really no one's going to wear them down to here," she admits as she gestures back down to the deep V.
Article continues below advertisement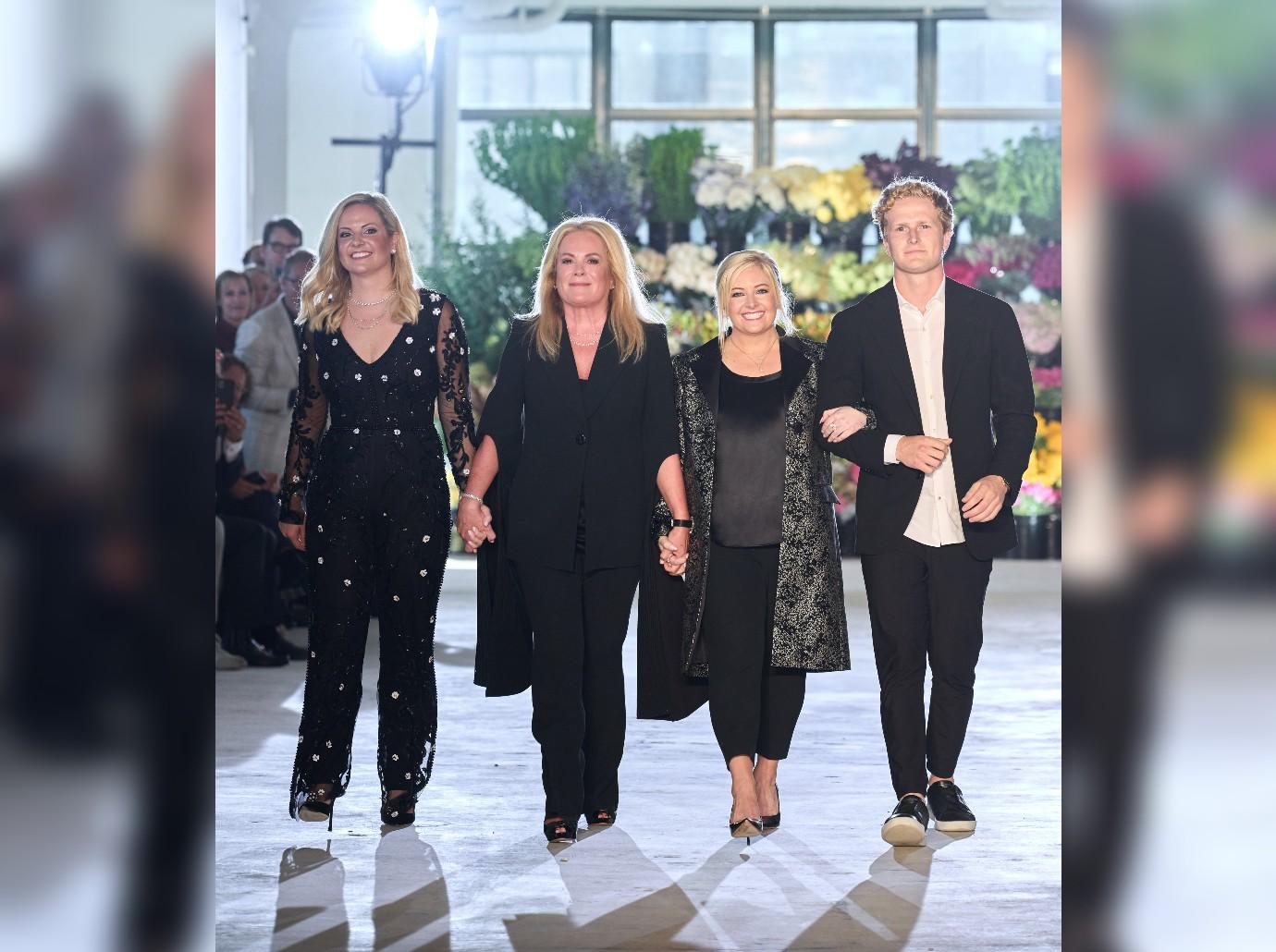 Amidst the adrenaline and productive chaos of prepping a NYFW 20th anniversary show, Roland takes a minute to reflect on what this moment means to her, telling OK!, "My children are so proud of me and that's, really, great. And 20 years, I mean my son was only five when I started. My husband and children had to be a big support. So that's pretty rewarding to have them all here because often they can't make it; One lives in London. So they're all here today," she continues.
"What's rewarding, too, is the fact that we've really made it to 20 years — and they [customers] are loving it and we're doing better than ever!" Roland exclaims. "I'm just excited about continuing to look forward to the future."
When asked who she would love to have wear her newest collection, Roland pauses to think. "I have dressed so many," she begins, "it's so tough to say! And I have some that are now very good friends, in fact, that are even here today," the woman of the hour states with a smile on her face.
KRIS JENNER, MARTHA STEWART & OTHER ICONIC CELEBRITIES ATTEND DENNIS BASSO'S SS2023 NYFW SHOW — SHOP NOW
VIP guests in attendance at the Pamella Roland SS23 NYFW show included Coco Rocha, Olivia Palermo, Vanessa Williams, Jeannie Mai, Jasmine Sanders, Kelsey Merritt and more. Over the last two decades, Roland has become the go-to designer to wear for many A-list celebrities, including Angelina Jolie, Eva Longoria, Halle Berry, Jennifer Garner and Kim Cattrall.
Keep scrolling to shop Pamella Roland's iconic evening gowns directly through OK! below!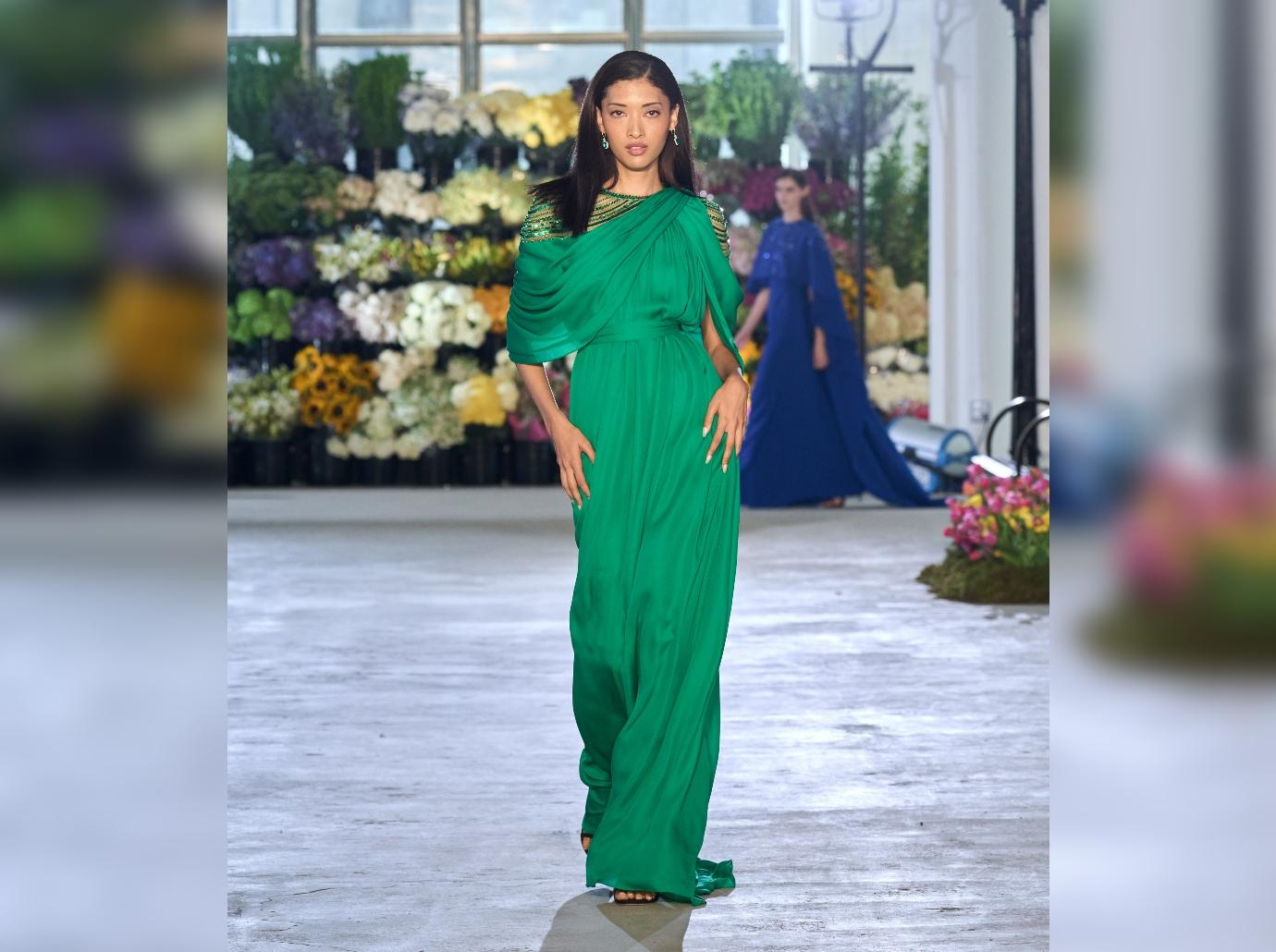 SHOP NOW