Pete Davidson & Kaley Cuoco 'Have Fun Together' Following Their Respective Splits From Phoebe Dynevor, Karl Cook: Source
Article continues below advertisement
Wasting no time to lick the wounds of their respective sudden breakups, Kaley Cuoco and Pete Davidson are decidedly on the rebound — and possibly with each other.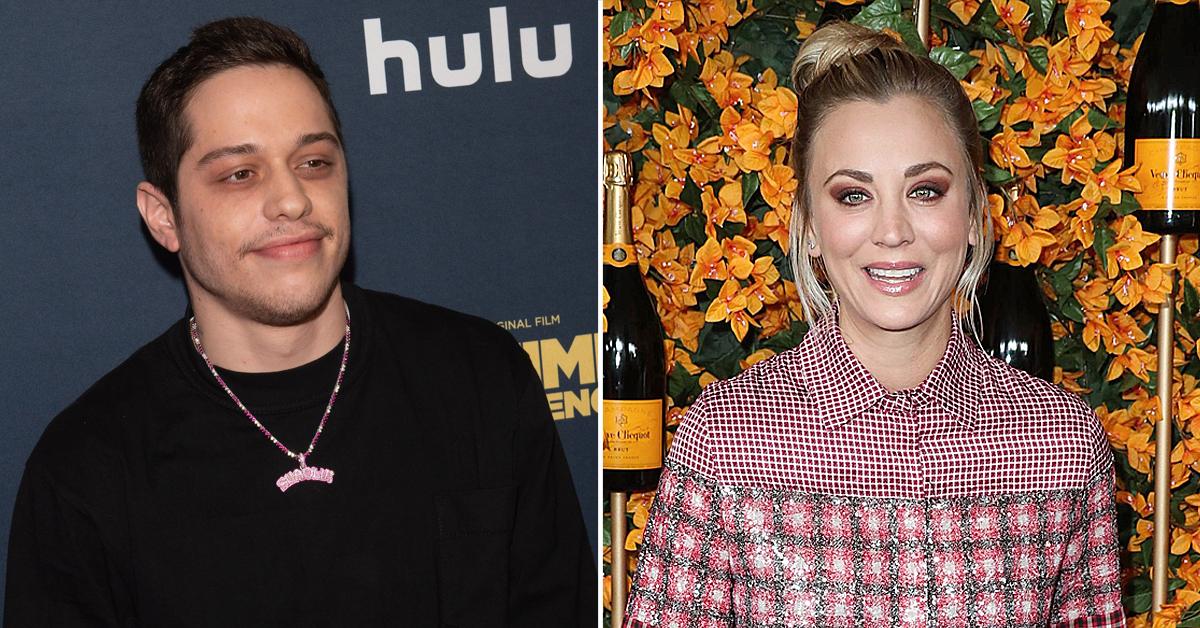 Article continues below advertisement
The undeniable spark between the actors, who hit it off this summer while filming their upcoming flick Meet Cute, came on swiftly.
Article continues below advertisement
Mere months ago, Cuoco, 35, appeared to be in a good place with hubby Karl Cook, 30, boasting about their three-year wedding anniversary and adopting a dog together in July.
That same month, Davidson, 27, was canoodling at Wimbledon with his girlfriend, Bridgerton star Phoebe Dynevor, 26.
Article continues below advertisement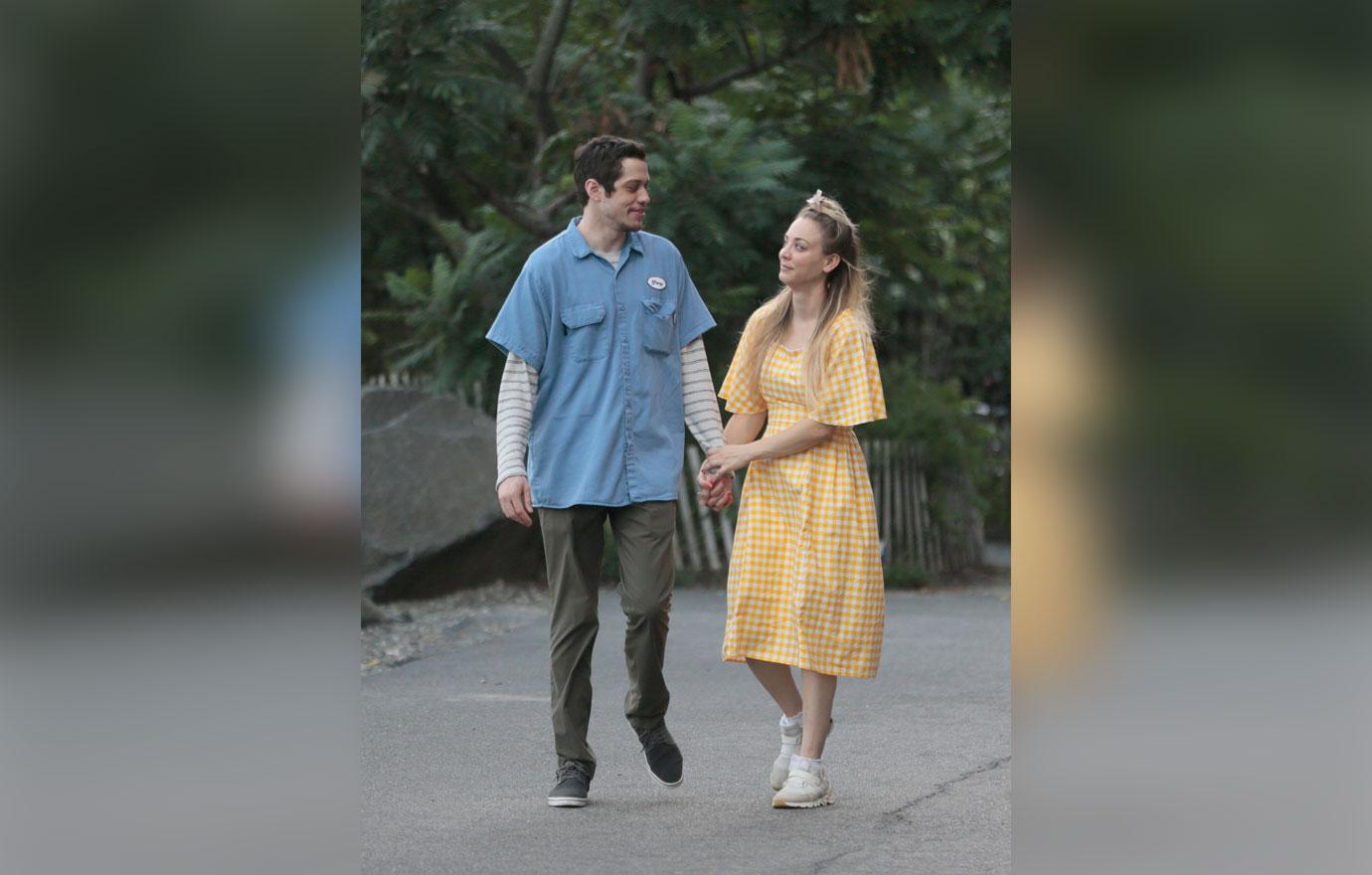 But weeks later, Cuoco and the Saturday Night Live star were spotted getting cozy on the New York City set of their rom-com — and chose to spend a day off together at Six Flags, which the Big Bang Theory alum documented on Instagram.
Article continues below advertisement
A hook-up wouldn't come as a surprise to those around them. "Pete and Kaley haven't been shy about dropping hints they find each other attractive and have fun together," says a source, explaining that in the wake of their respective splits, they naturally started leaning on one another.
Article continues below advertisement
"Pete thought he'd be a lot more cut up about [Phoebe] than he was, but the vibe he's got going with Cuoco has helped him dust himself off and not mope about the past," dishes the source.
"Plus, a lot of people think he and Kaley are way more compatible than he ever was with Phoebe, Ariana [Grande], Kate [Beckinsale] or most of his exes," the source says. "He matches Kaley's high energy levels — they're having a blast."
Article continues below advertisement
Still, the stars intend to tread lightly: "They're not a full-blown couple," clarifies the source, who says that Kaley still has to figure out an amicable divorce with Cook. She's also out of the country, shooting the second season of The Flight Attendant in Berlin.
Article continues below advertisement