Kaley Cuoco Hilariously Annoys Costar Pete Davidson Behind The Scenes Of Their Rom-Com 'Meet Cute', Says It's Become Her 'Favorite Pastime'
Pete Davidson and Kaley Cuoco are starring in a movie together — and if the rom-com, Meet Cute, is as close to as entertaining as the costars are behind the scenes, then it's bound to be hilarious.
Article continues below advertisement
The Big Bang Theory actress posted clips of the two on set as she annoyed Davidson while he tried to memorize his lines. "Annoying Peter while he's studying has become my favorite pastime," Cuoco, 35, said of the Saturday Night Live star, revealing she calls Davidson by his full first name.
In the video, shared to Cuoco's Instagram Story on Thursday, August 5, the 27-year-old donned a striped shirt as he held up his script to the camera. "I'm trying to learn my lines," he said with a straight face. However, Cuoco wasn't fazed by Davidson's attempt to focus, as she burst into singing Whitney Houston's "Higher Love."
Article continues below advertisement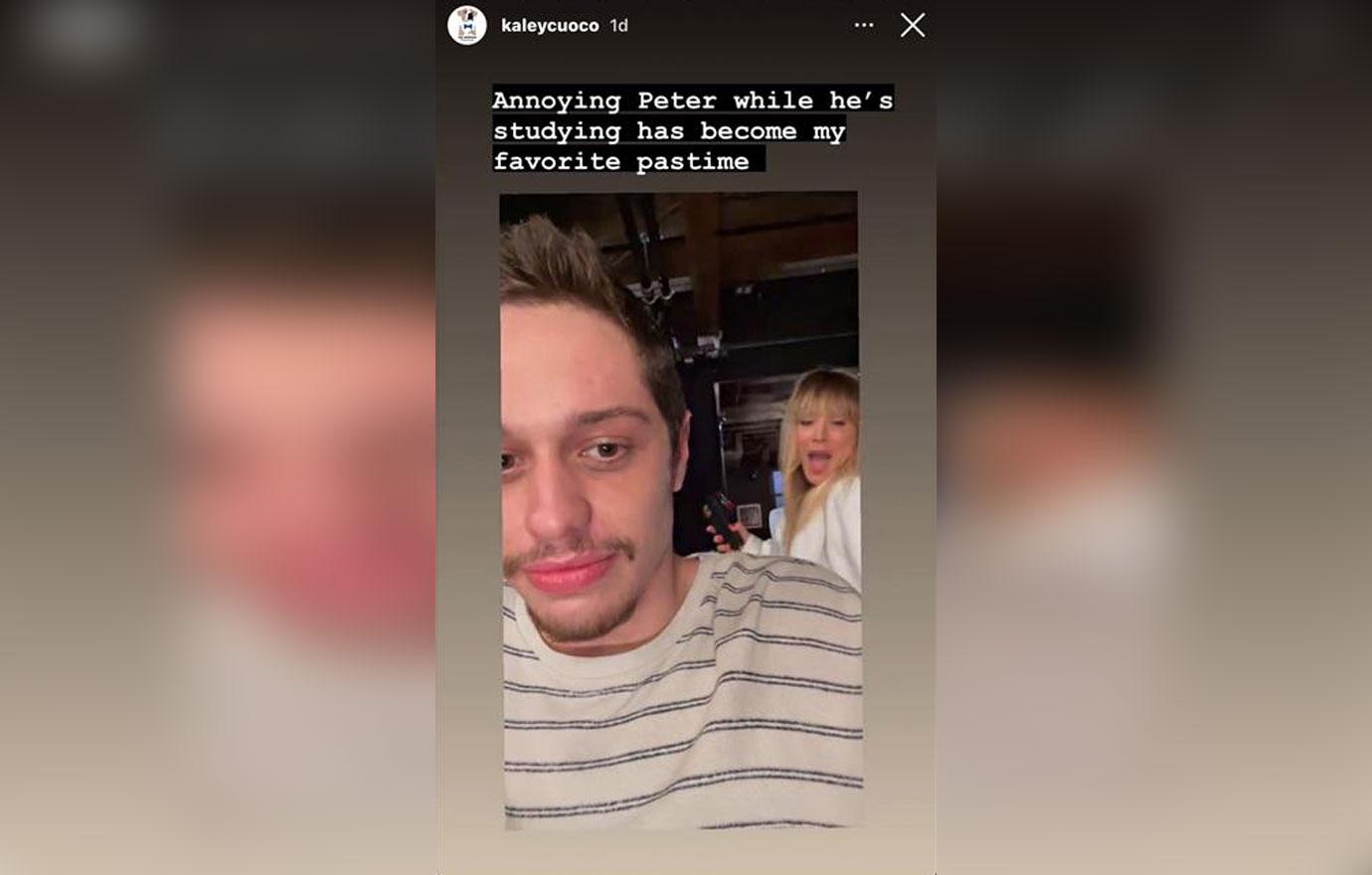 Article continues below advertisement
Davidson — who is dating Bridgerton's Phoebe Dynevor — instantly cracked up at the actress' nonsense.
In another clip, the comedian was shirtless and looking tired, as he explained it was "really late night, really late night, just working on my [lines]" and he was "exhausted." Meanwhile, Cuoco appeared to be bursting with energy and began singing: "All I wanna do is put a drink in my hand" from Eric Church's song, "Drink in My Hand."
Article continues below advertisement
The blonde babe — who is married to equestrian Karl Cook — made it clear she loves messing with The King of Staten Island actor, captioning her video: "He also hates my music choices which makes things even more fun." The time stamp on her Story showed it was 10:19 p.m.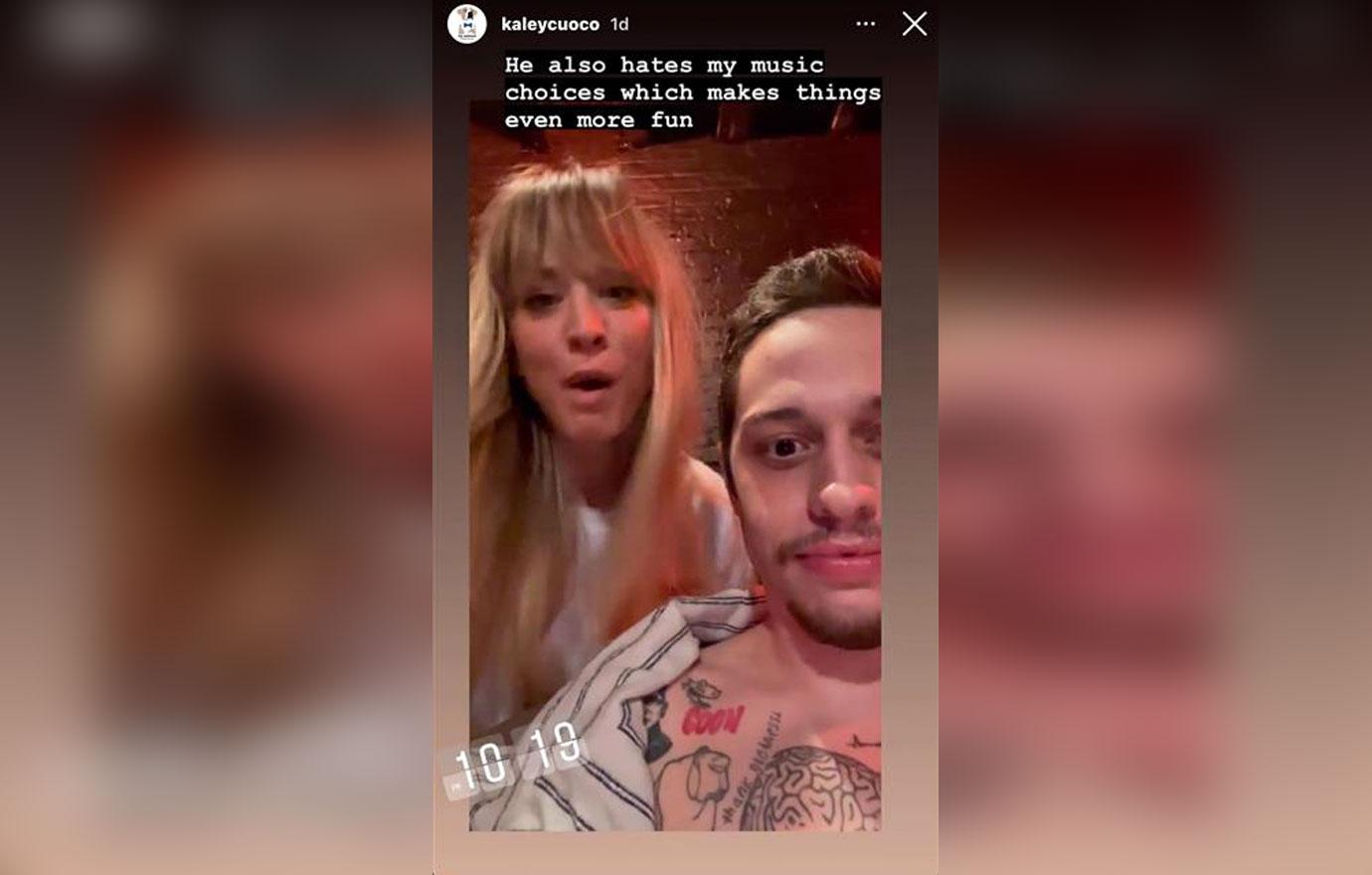 Article continues below advertisement
Just moments later, Cuoco switched the tunes over to Disney's Frozen soundtrack. "I played 'let it go' 300 times," The Flight Attendant actress wrote alongside a clip of Davidson yawning. The handsome hunk didn't seem to mind Cuoco's antics, as he began giggling after she popped up behind him to sing the words to Elsa's song.
Article continues below advertisement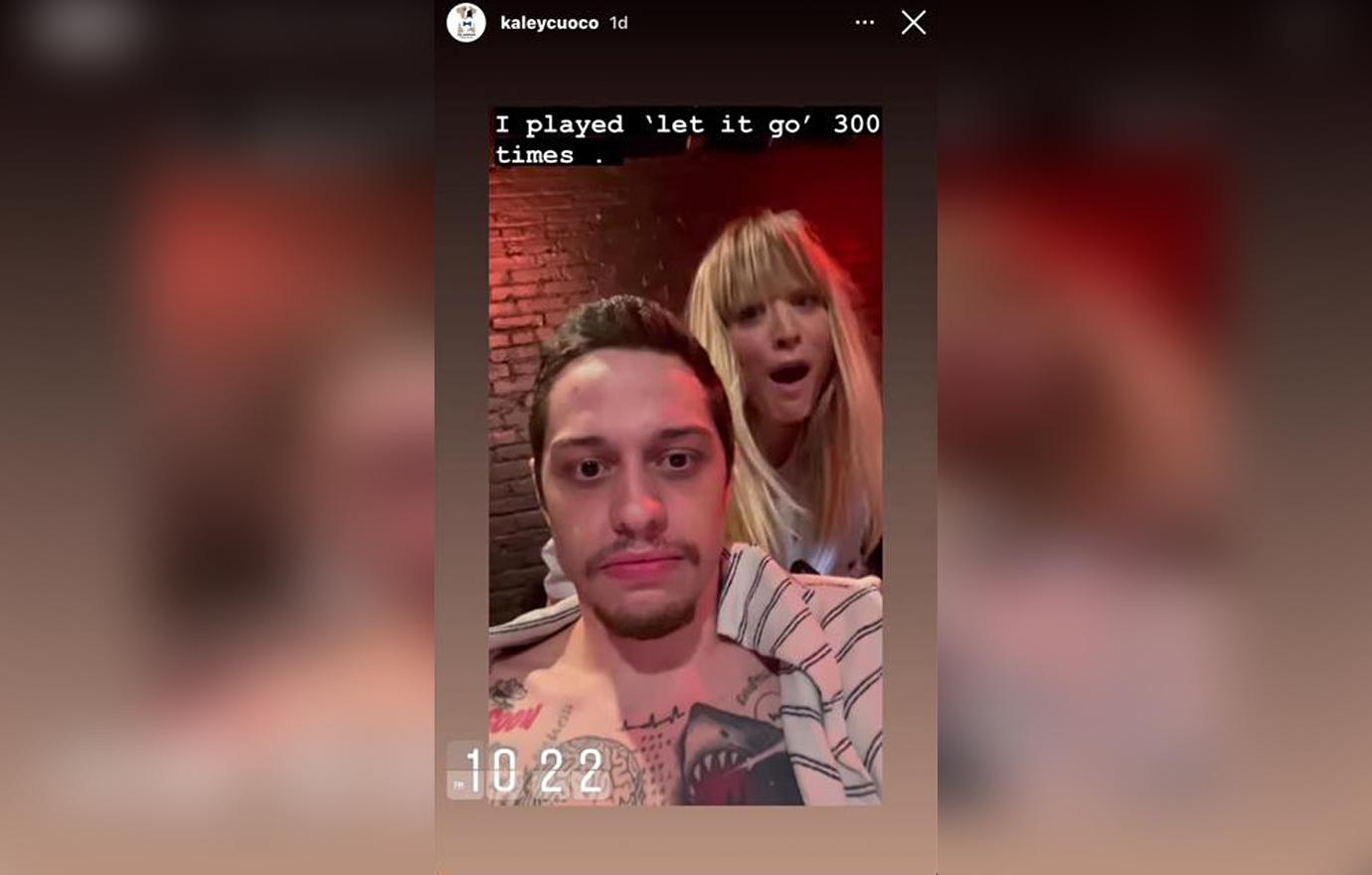 Cuoco moved on from bothering Davidson to show off "the cutest bar ever" on the set of Meet Cute. Alongside a glimpse of the bar, with rainbow string lights, red upholstered booths and pints of beer, the Hollywood star added an "action" emoji and showed off her cute new hairdo for her role as Sheila.