NEWS
Pete Davidson Reportedly Leaves Syracuse Basketball Game Shortly After Halftime Following Boos From Crowd For Calling City 'Trash'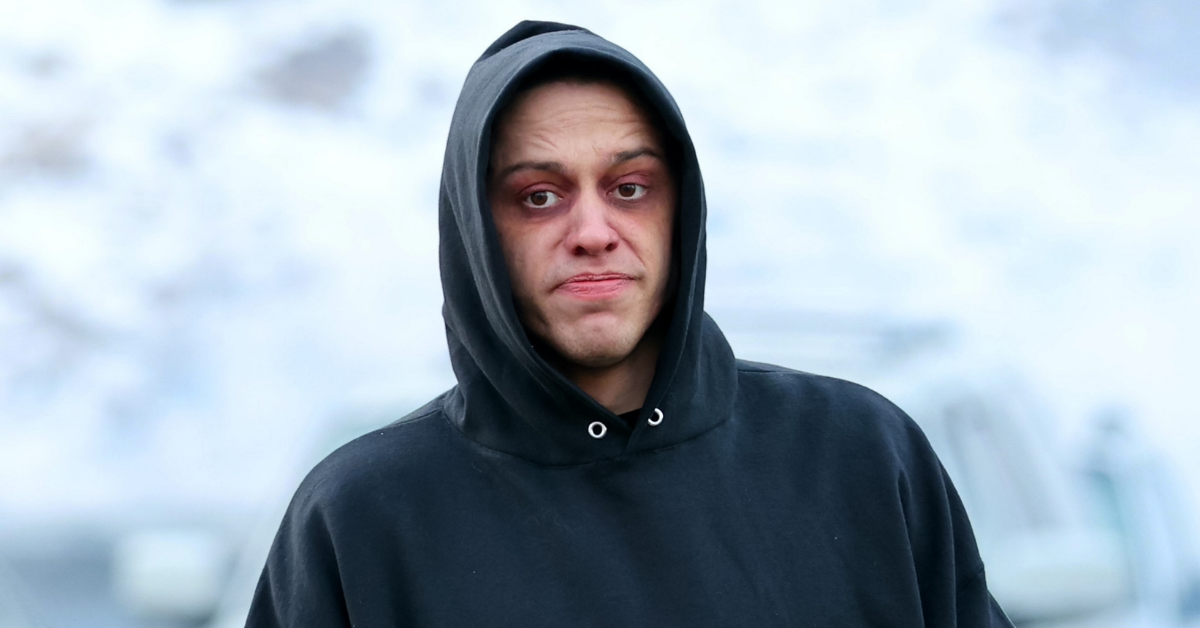 Article continues below advertisement
The Saturday Night Live star received far from a warm welcome by local sports fans at the Syracuse men's basketball game on Saturday, February 5, after calling the city "trash" in a previous interview with Howard Stern.
"Pete seemed to be prepared for what was coming to him," a season ticket holder who attended the game at the Carrier Dome told Page Six. "He brushed it off and had a laugh, as did the locals."
Article continues below advertisement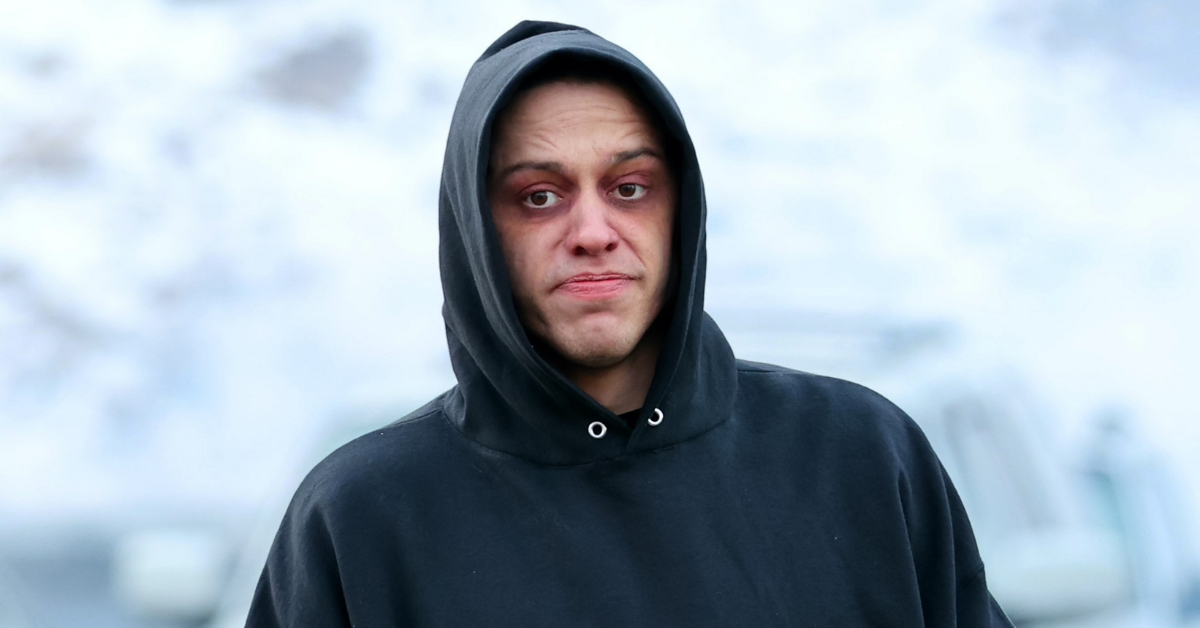 Davidson has trashed Syracuse not once but twice. During an interview on The Howard Stern Show back in 2018, the comedian recalled filming Big Time Adolescence in the city, saying: "Dude, I was shooting this movie out in Syracuse. Syracuse, you know, it's trash."
Article continues below advertisement
"Worse than Staten Island. The nicest hotel in Syracuse is, like, a [expletive] Ramada," he added the time.
Article continues below advertisement
One year later, Davidson said to Variety about filming the same movie in Syracuse: "The whole town of Syracuse blows. Let's be honest, they just found out I was there and tried to arrest me the whole time."
Though Davidson made the comments several years ago, he seemed to know he was in for it when attending the Syracuse Orange game against the Louisville Cardinals. The 28-year-old kept a low profile at the sporting event, opting for a simple gray hoodie, a pair of sunglasses and 'Cuse hat.
Article continues below advertisement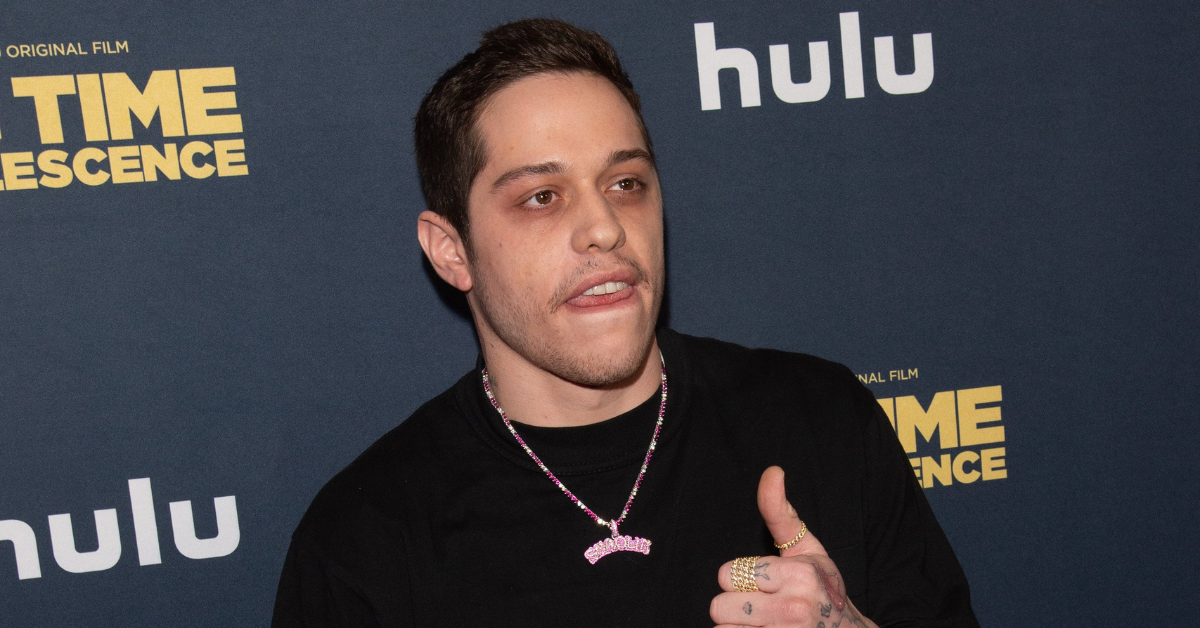 "Pete remained bundled throughout the game. Maybe because of the single-digit temps or perhaps because of the cold welcome from natives," the source quipped to the outlet.
Article continues below advertisement
Kim Kardashian's new man reportedly attended the game with Adam Weitsman, an entrepreneur and Syracuse athletics super-fan known for inviting celeb guests to sit court side.
"During halftime, campus police escorted Pete up to Adam's suite, which cost approximately $1.3 million to renovate," one source told the outlet. "Everyone was trying to follow them in but they kept walking."
Article continues below advertisement
It seems Davidson had enough of the game, or getting booed by fans, and left shortly after halftime. According to the outlet, he and Weitsman left the venue and dined at Funk 'n Waffles.
Article continues below advertisement
Syracuse basketball reporter Mike Curtis later shared a video message from Davidson "for the city of Syracuse" via Twitter, where the funnyman seemingly asked for a truce. "Thank you so much for having me and my friends in the building," he said. "We had a really great time. So, peace?"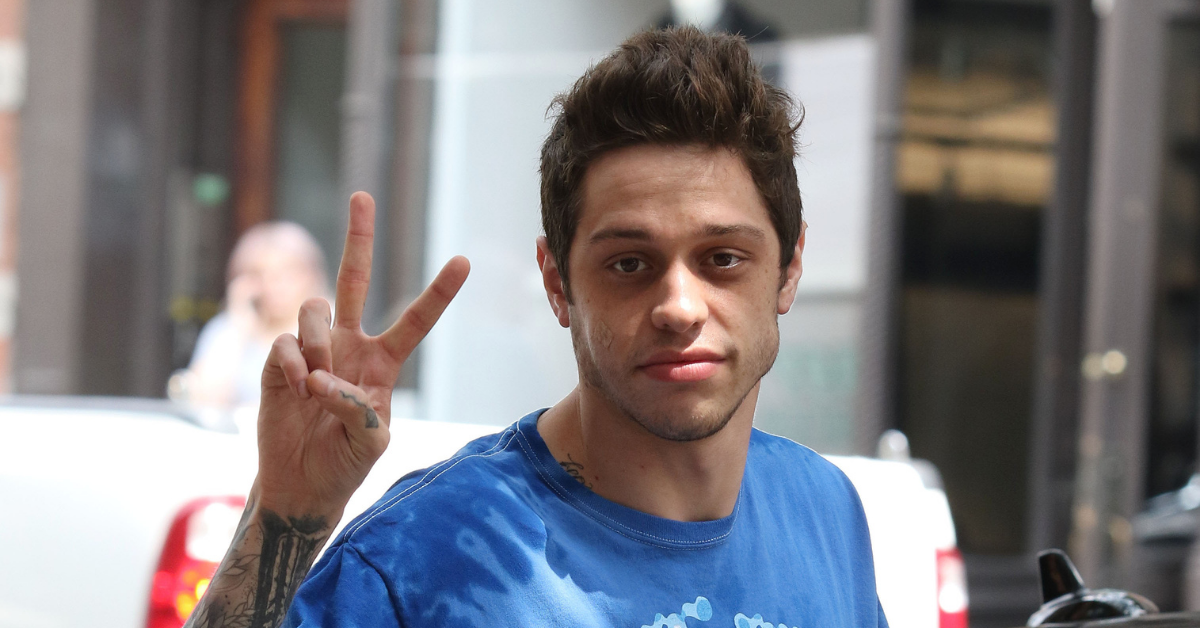 Article continues below advertisement
It seems Syracuse locals aren't the only ones who aren't fans of The King of Staten Island actor, as Kanye West very vocally shared his thoughts on him. In Ye's controversial new track, "Eazy," Kardashian's ex sang: "God saved me from the crash, just so I can beat Pete Davidson's a**."
While his tune caused a mix of reactions from the public, OK! learned Davidson, "absolutely loves it and thinks it is hilarious."