NEWS
Pink Rewrote Her Will During 'Terrifying' Coronavirus Battle, Asked Friend To 'Tell Willow How Much I Love Her'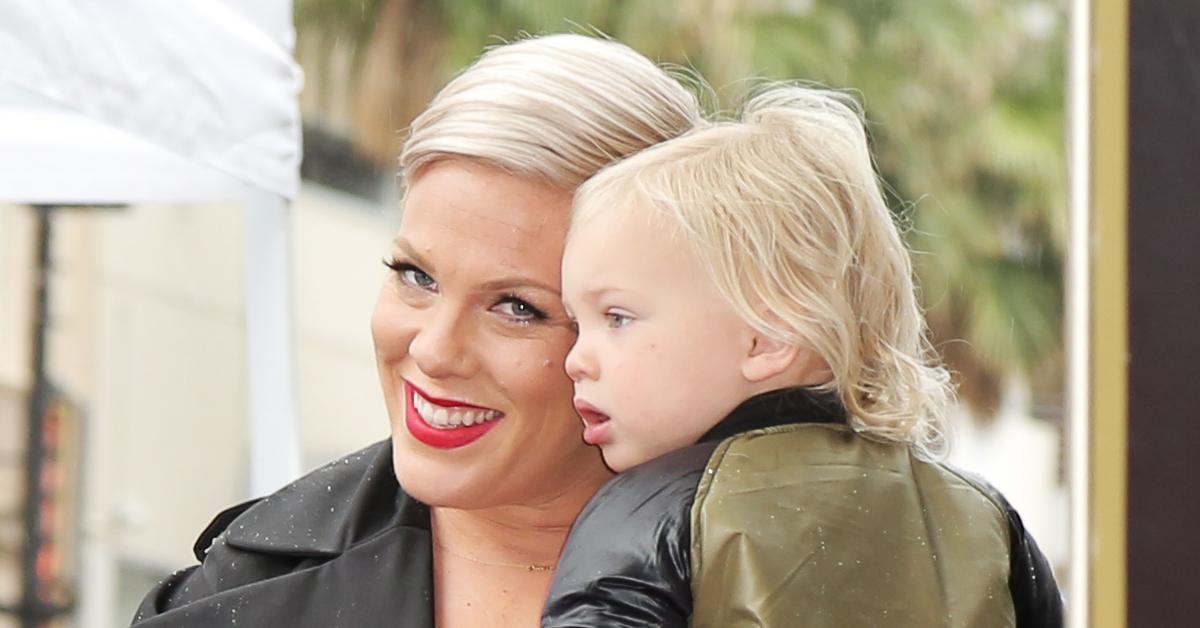 Singer Pink revealed on the Heart radio show, in a clip shared by Extra, that her experience with COVID-19 last year was so scary, it made her rethink her future.
Article continues below advertisement
"It was really, really bad, and I rewrote my will," the 41-year-old explained to host Mark Wright.
Article continues below advertisement
At one point, she "thought it was over" for her and baby boy Jameson, 4, who also contracted coronavirus last April. (Pink's husband, Carey Hart, and daughter, Sage Willow, "weren't" as sick as she and Jameson, the songstress explained.)
Article continues below advertisement
Last year, the singer wrote an emotional piece on her battle with the deadly disease for NBC. "Battling COVID-19 along with my 3-year-old son was the most physically and emotionally challenging experience I have gone through as a mother. Weeks after receiving our test results, my son was still ill and feverish. It was a terrifying time, not knowing what might come next," the "So What" singer revealed.
"I called my best friend and I said, 'I just need you to tell Willow how much I love her," the singer recently told Wright on Heart.
Article continues below advertisement
"As a parent, you think, 'What am I leaving for my kid? What am I teaching them? Are they going to make it in this world?'" she expressed to Wright, asking the question: "And what do I need to tell them if this is the last time I get to tell them anything?"
Article continues below advertisement
In April of last year, the mother-of-two took to Instagram to call out the government and the restrictive access to testing at the time. "It is an absolute travesty and failure of our government to not make testing more widely accessible," she wrote. "This illness is serious and real. People need to know that the illness affects the young and old, healthy and unhealthy, rich and poor, and we must make testing free and more widely accessible to protect our children, our families, our friends and our communities."
Article continues below advertisement
In an effort to show appreciation to healthcare professionals, the "What About Us" crooner added, "I am donating $500,000 to the Temple University Hospital Emergency Fund in Philadelphia in honor of my mother, Judy Moore, who worked there for 18 years in the Cardiomyopathy and Heart Transplant Center. Additionally, I am donating $500,000 to the City of Los Angeles Mayor's Emergency COVID-19 Crisis Fund."
In a very important message to her followers, the singer urged: "Please. Stay. Home.❤️"