Prince Charles Will Not Allow Grandson Archie To Be A Prince When He's King As Part Of Plan To Slim Down Monarchy, Sources Say
Article continues below advertisement
Prince Charles reportedly will not be granting Archie or Lilibet Diana titles when he takes the throne — even though "a grandchild of the sovereign has long had the right to be a Prince."
"Harry and Meghan were told Archie would never be a Prince, even when Charles became King," a source recently told the Daily Mail.
Article continues below advertisement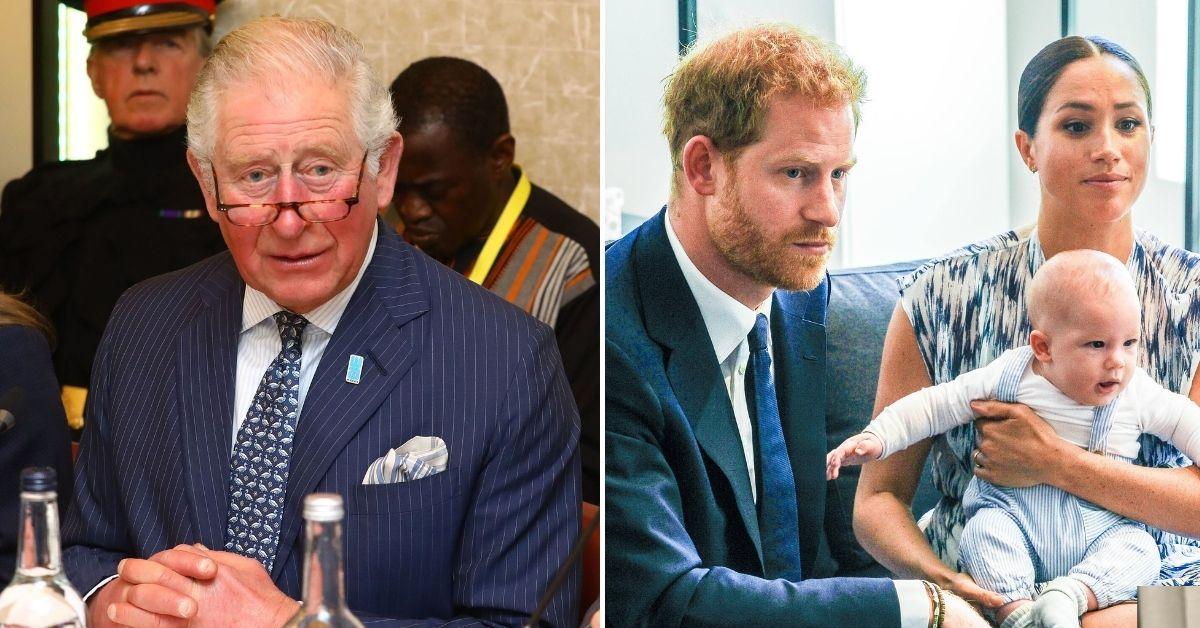 Article continues below advertisement
While the couple's children do not have titles now, they automatically would have been granted titles when Charles becomes King — but sources told the outlet that Charles has said he will "change key legal documents," which is presumed to be the 1917 Letters Patent.
Article continues below advertisement
"Charles has never made any secret of the fact that he wants a slimmed-down Monarchy when he becomes King," a source told The Sun. "He realizes that the public don't want to pay for a huge Monarchy and, as he said, the balcony at Buckingham Palace would probably collapse."
Article continues below advertisement
Earlier this year, Meghan and Harry alleged to Oprah Winfrey that they were informed Archie was not going to be given a title or security.
Article continues below advertisement
"When Harry's dad becomes King, automatically Archie and our next baby would become Prince or Princess, or whatever they were going to be," the Suits alum, 39, claimed at the time, adding, "They said they want to change the convention for Archie ... hmm, well, why?"
"This is what nobody realised from the interview," a source previously said following the couple's sit-down. "The real thing was that Charles was going to take active steps to strip Archie of his ultimate birthright."
Article continues below advertisement
"We are not going to speculate about the succession or comment on rumors coming out of America," a royal source told The Sun of the matter.
Although Harry and Charles' relationship is said to be strained since Harry, 36, stepped down as a senior royal and relocated to California, the 72-year-old still included his youngest son in a Father's Day tribute.
Article continues below advertisement
"To all Papas everywhere, and to those who may be missing their Dads today, we are thinking of you and wishing you a special #FathersDay," Charles and Duchess Camilla Parker-Bowles' Instagram account captioned a series of photos, which included Charles with Prince William and Harry.
Article continues below advertisement
Queen Elizabeth II previously issued a new Letters Patent in 2012 before Prince George was born, which would ensure that all of William and Kate Middleton's children would be given titles. The old rule meant that only their oldest son would automatically get a title.