Footage Of Young Prince Harry Looking Distraught At Princess Diana's Funeral Shown In New 'The Me You Can't See' Trailer — Watch
Article continues below advertisement
Harry and Oprah also discussed the stigma surrounding mental health. "To make that decision to receive help is not a sign of weakness," he insisted in the clip. "In today's world, more than ever, it is a sign of strength."
Article continues below advertisement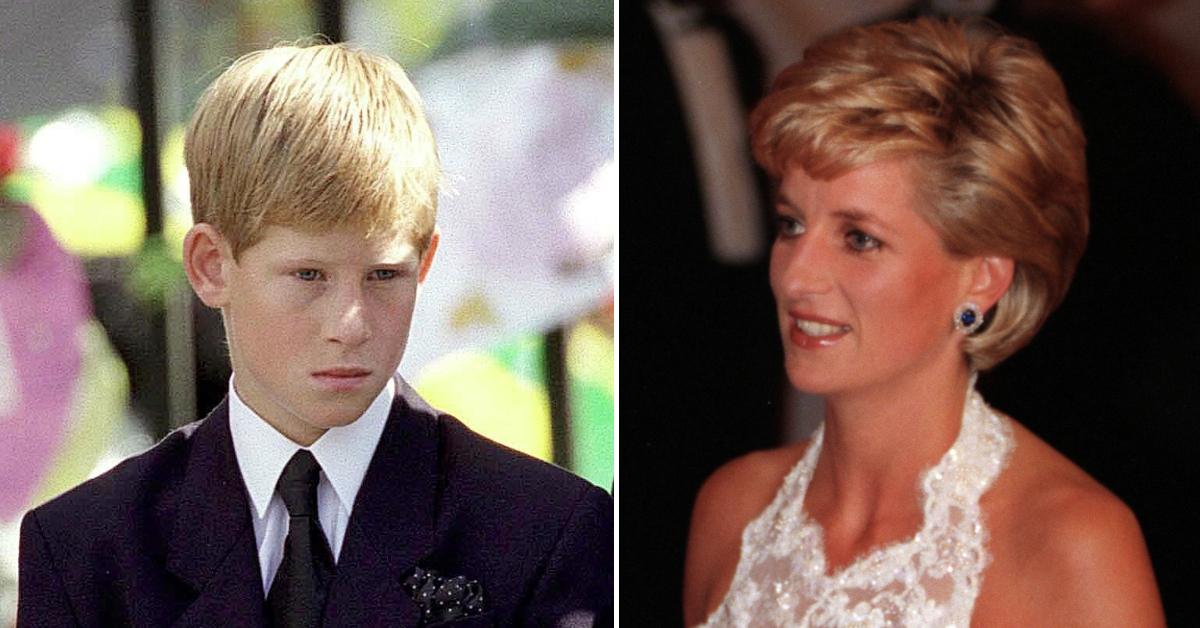 Later in the two-minute video, a smiling Meghan Markle, wearing a shirt that said "raising the future," popped up behind Harry as the duo appeared to be on a call with someone on the computer. The Duchess of Sussex was later seen cuddling up with their son, Archie.
Article continues below advertisement
The Apple TV+ series, out Friday, May 21, focuses on conversations with people about mental illness and mental wellness. The series features tearful interviews with Lady Gaga, Glenn Close, NBA players DeMar DeRozan and Langston Galloway as well as Oprah.
Article continues below advertisement
In addition, public speaker Zak Williams, Olympic boxer Virginia "Ginny" Fuchs and celebrity chef Rashad Armstead get candid about the importance of discussing mental health.
The new trailer comes days after the 36-year-old threw shade at his father's parenting style in an interview with Dax Shepard. On the actor's "Armchair Expert" podcast, the red-headed prince said he felt that the pain his father endured as a child was inadvertently passed down to him through how Charles treated him as a youngster.
Article continues below advertisement
"It's a lot of genetic pain and suffering that gets passed on anyway," Harry — who has been at odds with the royal family since he and Meghan stepped back from their senior royal duties last year — explained to Shepard. "So we as parents should be doing the most we can to try and say, 'You know what? That happened to me, I'm going to make sure that doesn't happen to you.'"
Article continues below advertisement
"I never saw it, I never knew about it, and then suddenly I started to piece it together and go, 'OK, so this is where he went to school, this is what happened," Harry said, adding: "I know this about his life, I also know that is connected to his parents, so that means he's treated me the way he was treated, so how can I change that for my own kids?"
Harry and Meghan are expecting their second child, a girl, over the summer. They first announced the sex of their baby in March — one month after sharing their pregnancy news — while speaking to Oprah about their side of what royal life was really like before they walked away from it all.