ROYALS
Prince Harry Is 'Abusing' Queen Elizabeth By Using Her For Publicity & Money, Claims Royal Biographer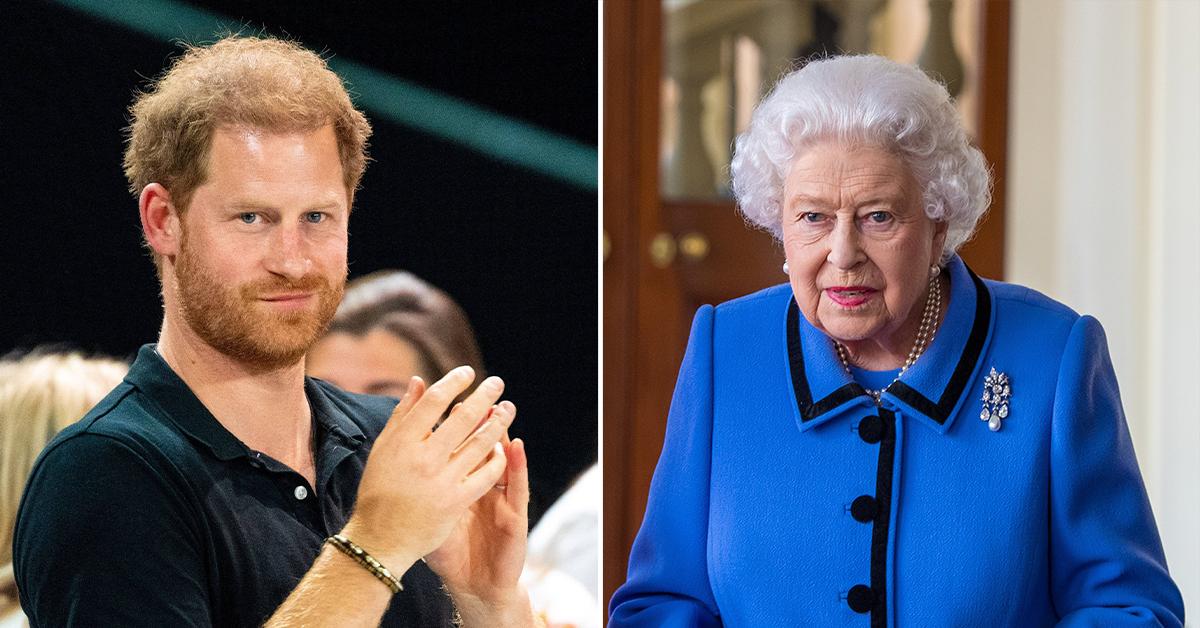 Royal biographer Angela Levin isn't impressed by Prince Harry and Meghan Markle's recent reunion with Queen Elizabeth — in fact, she believes that everything the dad-of-two, 37, said about his grandmother in his April 20 interview was "a load of nonsense."
While chatting with Hoda Kotb, Harry revealed that he and the matriarch, 96, discuss things "that she can't talk about with anybody else," which Levin finds hard to believe given all that he's said about the monarchy over the past two years.
Article continues below advertisement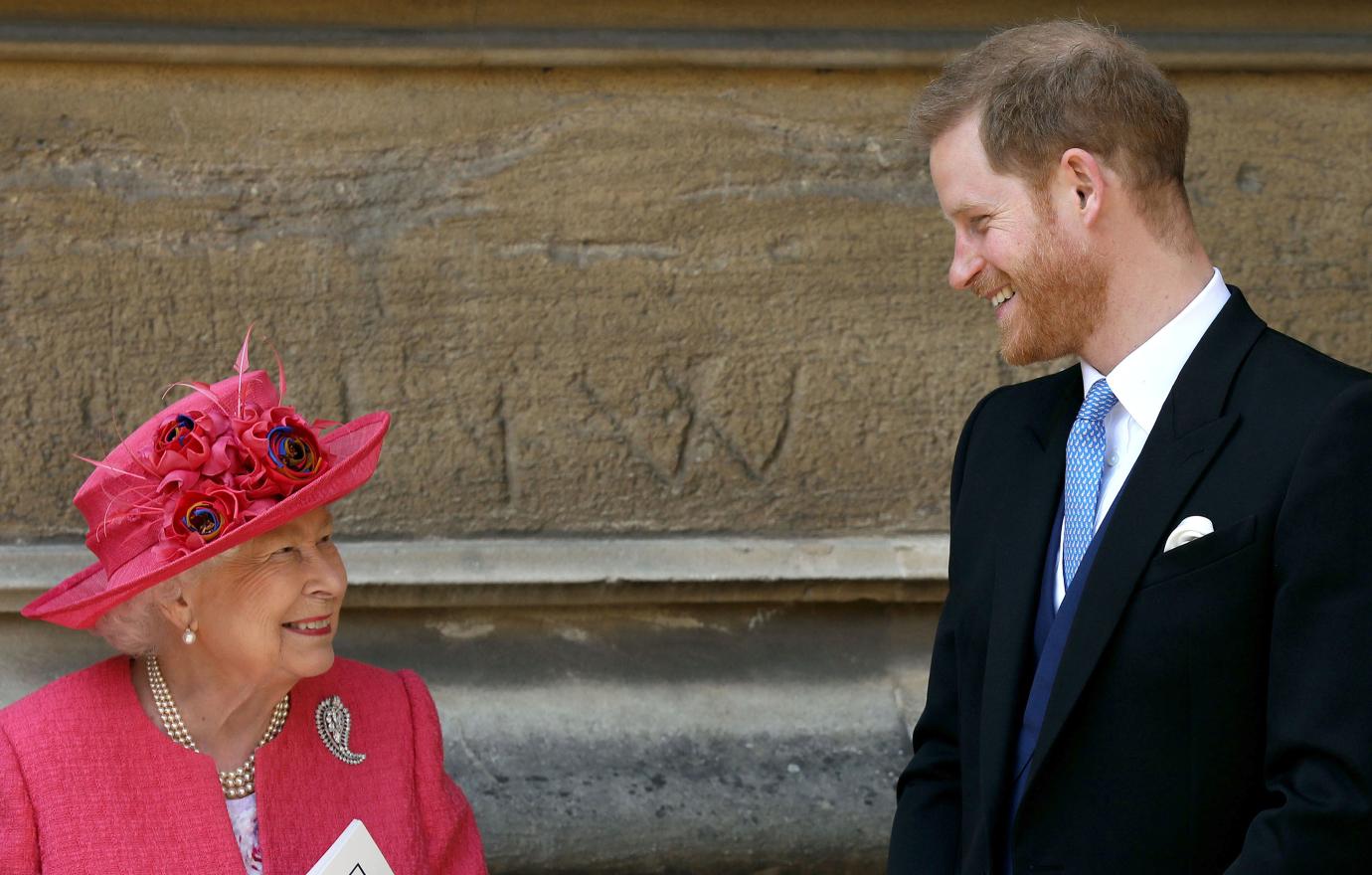 "I can't imagine her confiding in him. She's very astute," the writer insisted to The Sun. "He's there and then the next day he's telling everybody about it. That is not what she's like."
The biographer also thinks the Queen likely holds some resentment towards Harry since he didn't come to the U.K. for Prince Philip's memorial service last month. However, she has a great poker face.
Article continues below advertisement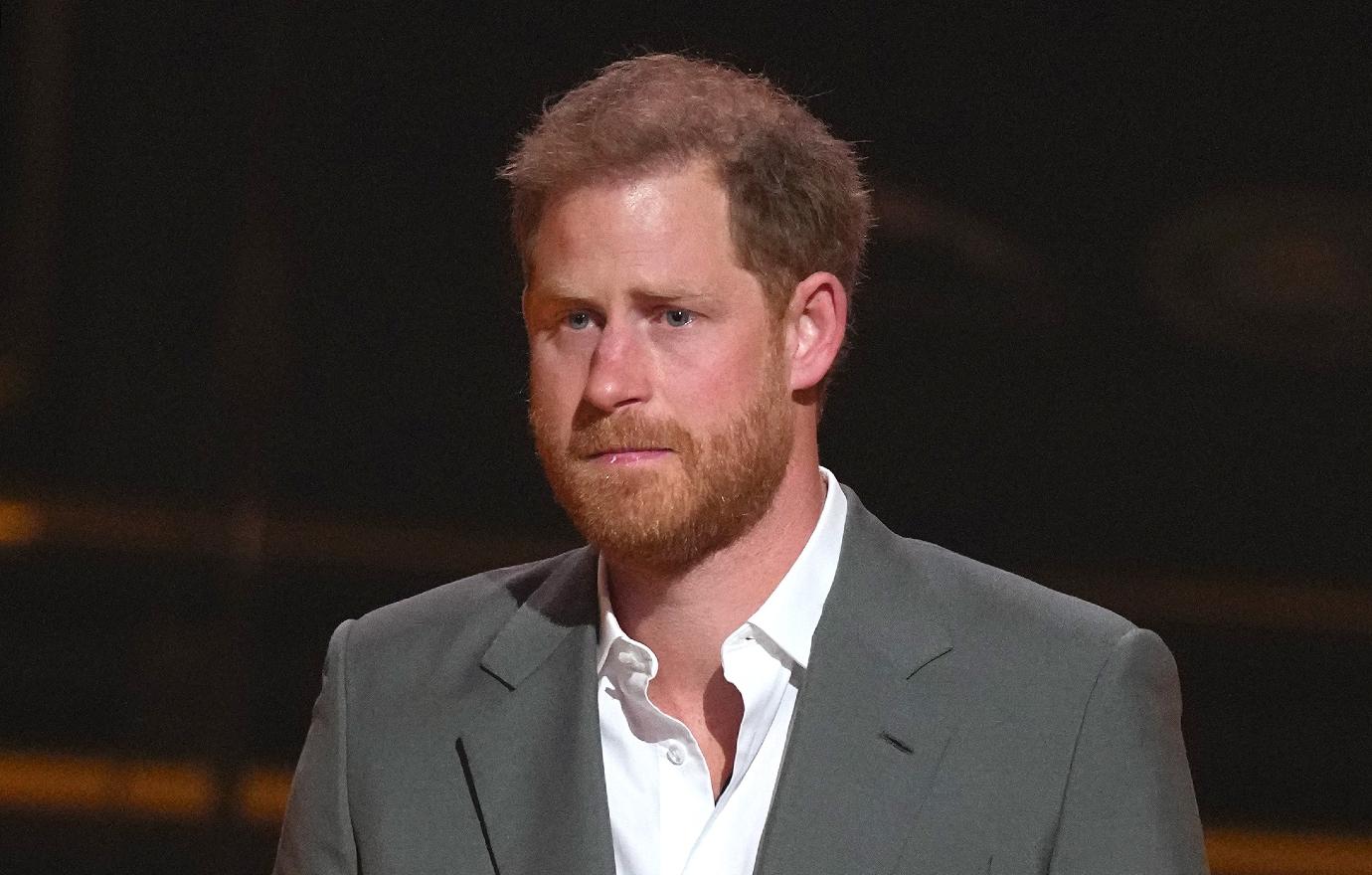 Article continues below advertisement
It's been reported that the Queen has invited Harry and his wife to her Platinum Jubilee celebration in June, though Levin believes they wanted to film their trip for Netflix, as they did when they attended the Invictus Games.
"Although the Queen has likely invited them to come to be on the [Buckingham Palace] balcony, they're not going to bring along any cameras — in other words to make money out of her. I think he's really abused her in that way," she noted. "To make money out of your grandmother when one of her great principles is when you're a member of the royal family, you don't use your status for commercial use. That is exactly what they are doing."