ROYALS
Prince Harry Ready To Fly Home Shortly After Prince Philip's Funeral To Be With Pregnant Meghan Markle
Prince Harry will fly back home to the U.S. shortly after Prince Philip's Saturday, April 17, funeral, as he doesn't want to spend too much time away from his very pregnant wife, Meghan Markle, according to a new report.
Article continues below advertisement
Meghan, 39 — who is expecting the couple's second child, a baby girl, in the early summer — was advised not to accompany the Duke of Sussex, 36, by doctors due to her pregnancy.
As OK! previously reported, Harry is "really missing Meghan and Archie and has been FaceTiming them every day to check in," as well as speaking "to Meghan a few times a day because he worries [about] leaving her when she's so far along in her pregnancy."
Article continues below advertisement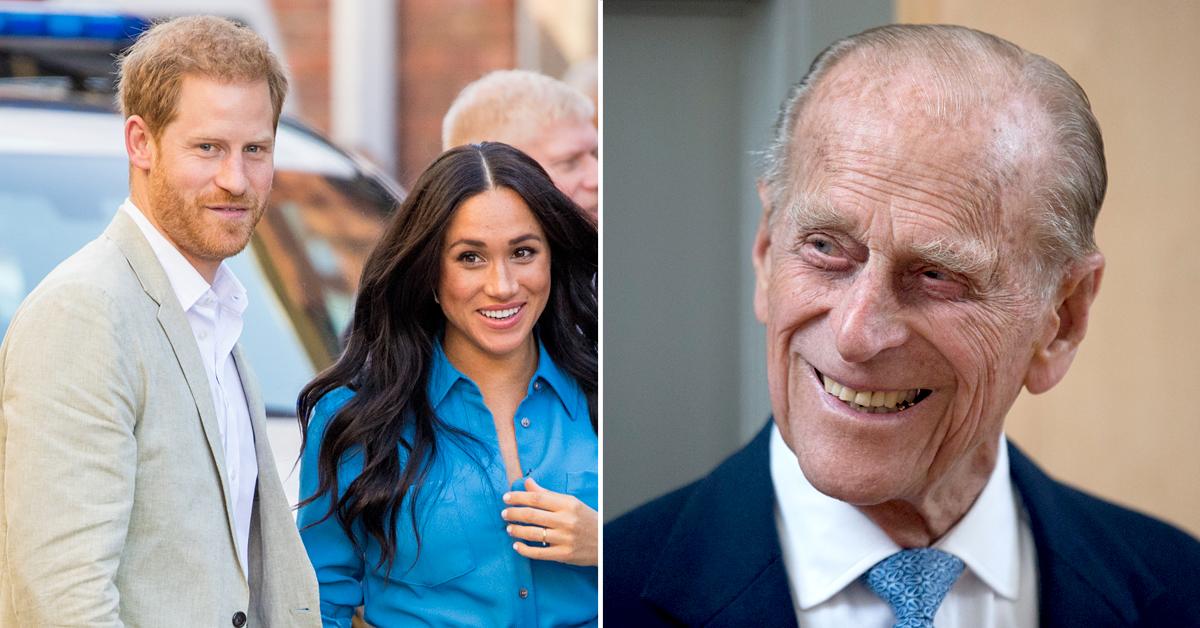 Article continues below advertisement
Before reuniting with the Suits alum and baby boy, Harry will be in attendance at his grandfather's funeral — after arriving in the U.K. earlier this week and quarantining at Frogmore Cottage — alongside grandmother Queen Elizabeth II and the rest of his royal family members.
While it is not known what visa Harry is on — or if he has applied for his green card — the Duke would have had to apply for a National Interest Exception to travel to England for the funeral, according to current safety guidelines, a top immigration attorney told Page Six, who also reported Harry's eagerness to get home to Meghan. 
Article continues below advertisement
And when the soon-to-be father-of-two returns back to the U.S., he will have to adhere by those COVID-19 guidelines, which state all visitors must provide a negative COVID test within three days of travel.
Article continues below advertisement
Harry's return home marks the first time he's been back to the U.K. since he and Meghan temporarily stepped back from their royal duties last March. 
Article continues below advertisement
During their CBS talk with Oprah on Sunday, March 7, Harry and Meghan credited the royal family's lack of support as one of the reasons they decided to step back from royal life. At the time, Harry also opened up about his tumultuous relationships with his older brother and dad, claiming they are "trapped" within royal life.
Apart from Harry and Meghan airing out their dirty laundry with the royals, Harry confessed that he still loves "William to bits," explaining: "We've been through hell together and we have a shared experience, but we are on different paths."