ROYALS
Prince Harry Accused of Making 'King Charles' Life a Misery,' Duke Keeps Asking His Dad 'for Money'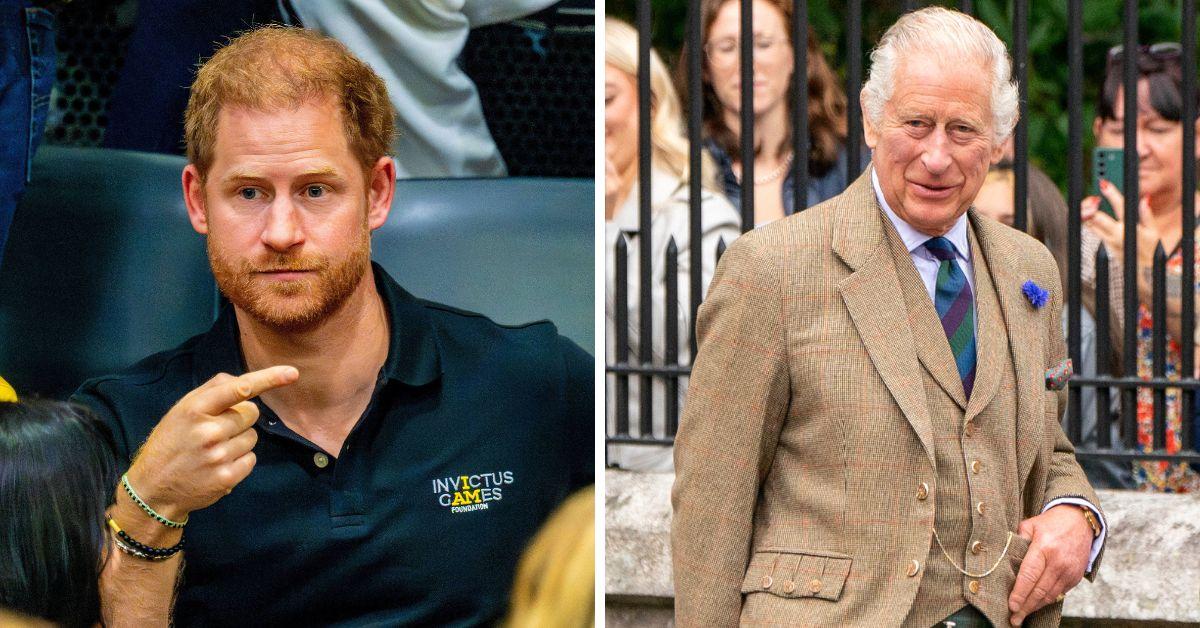 Prince Harry turns 39 on September 15, but the fifth in line to the British throne can't seem to stay out of King Charles III's pockets.
"He's been nagging him for three years now. He rings up to demand apologies. He rings up to ask for more money. He just rings up to make his life a misery," royal expert Angela Levin told an outlet.
Article continues below advertisement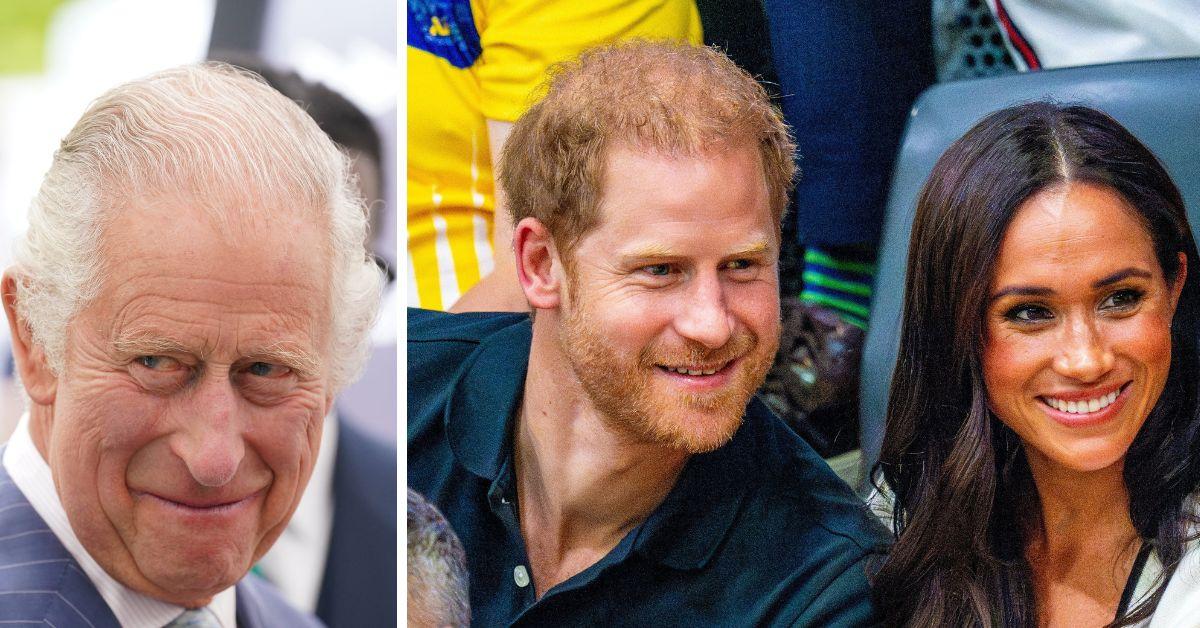 Queen Elizabeth II told Harry if he "wasn't going to be a working royal, he couldn't have one foot in and one foot out," the royal biographer added. "It is so phony because if he treats his own family so poorly, you can't believe that he knows what a real family is all about."
This news comes amid reports reflecting the King's willingness to move on past the Harry and Meghan Markle drama that defined a large bulk of his first year on the throne. Gun salutes were fired in his honor on September 8 to mark the occasion, which simultaneously served as a commemoration of Elizabeth II's passing. There are plans for a new royal documentary solely about the monarch, which will be the first of his reign.
"Both the BBC and ITV are in talks to air the program — but there has already been a strict ban on making any mention of Meghan and Harry. As far as the palace is concerned, those two are not part of the narrative going forward — they've already caused enough trouble to last a lifetime," a palace insider spilled.
Article continues below advertisement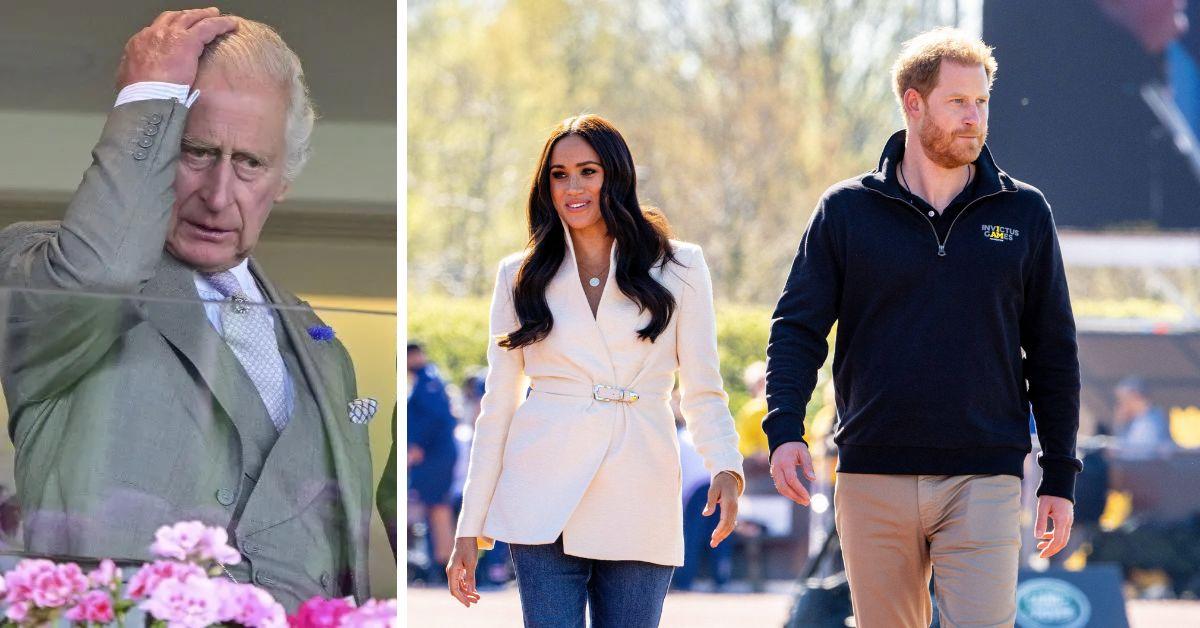 Charles III seems determined to launch into his reign — which will last the rest of his life — now that the one-year transition period between his rule and his mother's has ended. Sources are speculating that this does not include the Duke and Duchess of Sussex, as the King has made it clear that he "wishes them well."
Article continues below advertisement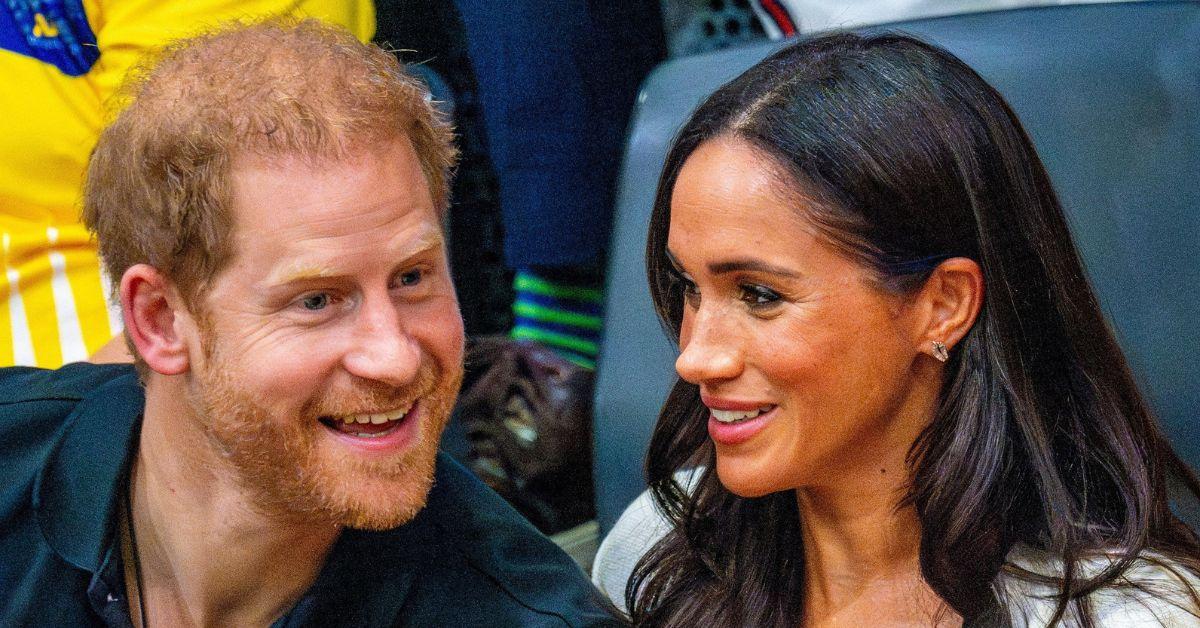 The Montecito royals are currently attending the 2023 Invictus Games in Dusseldorf, Germany, and in true Sussex fashion, there has been a media frenzy surrounding their appearances. Meghan was lambasted by the press for apparently fabricating a story around her late arrival at the games.
"It's so special to be here, and I'm sorry I'm a little late for the party. I had to spend a little more time getting our little ones settled at home and get them to drop off," the Duchess of Sussex told event organizers. "Three milkshakes and a school drop-off, and I just landed a couple of hours ago, and I am thrilled that the first event I can do for Invictus is here with all of you. It's amazing, and I hear it has got off to a good start so far."
Article continues below advertisement