PHOTOS
Prince Harry & Prince William Were All Smiles At Princess Diana's Statue Unveiling — Photos Of The Brothers' Anticipated Reunion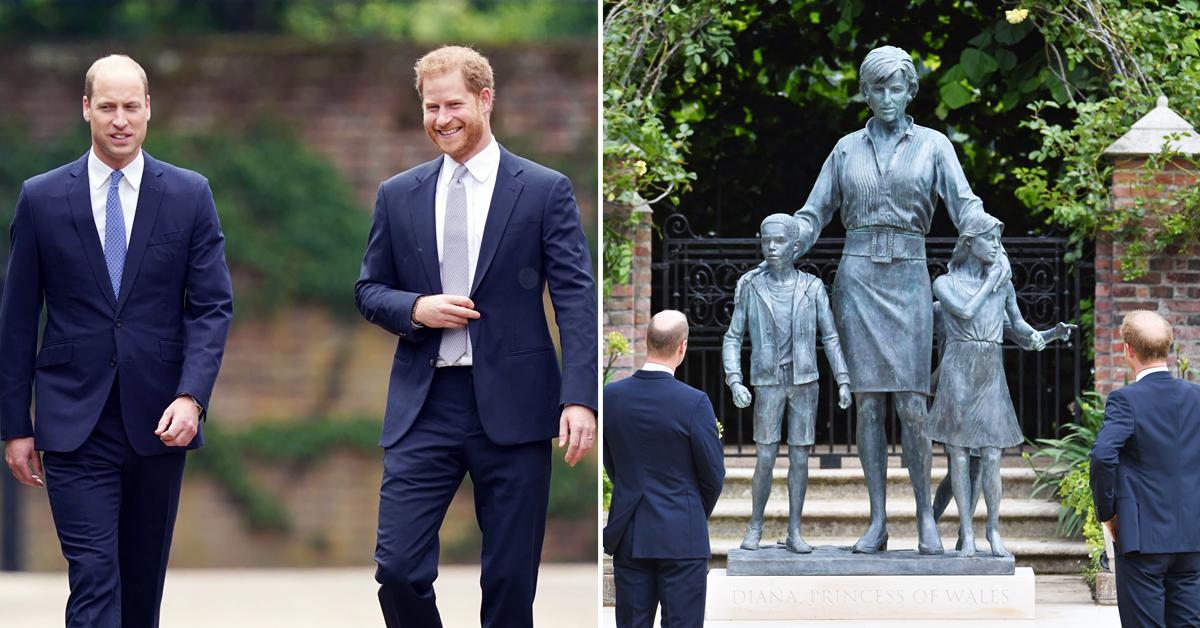 Prince Harry appears to be back in the royal inner circle's good graces, as he was seen smiling and laughing at the unveiling of the late Princess Diana's statue in the Sunken Garden of Kensington Palace.
Article continues below advertisement
He previously arrived in the U.K. last week to self-isolate at Frogmore Cottage — the former home of Harry and Meghan Markle prior to their move to the U.S. last year to start their lives anew — before reuniting with his royal family for the second time since he and Meghan stepped back from their royal duties and repeatedly bashed royal members and The Firm on national TV.
The Duke of Sussex had his first face-to-face reunion with Prince William and Prince Charles when he returned over the pond in April for Prince Philip's funeral. And while the royals exchanged a brief clear-the-air talk at the time, there's a long way to go for Harry to repair the damage he's done to his relationships with his family members.
Article continues below advertisement
Meanwhile, OK! learned the father-of-two is now ready to own up his mistakes — blaming his past decisions on his "sheer temper" — but Charles won't be in town to hear of his apologies, and William is allegedly more focused on honoring their late mother.
Article continues below advertisement
The Prince of Wales allegedly jetted off to Scotland rather than sticking around to honor his late wife and hash things out with his youngest son. According to a source, Harry and his father had "no planned meeting" ahead of the read-headed prince's arrival in London.
On the other hand, the 36-year-old now has a chance to reconcile with William — but OK! reported the Duke of Cambridge, 39, was determined to make sure the Sussex drama didn't steal the spotlight from the statue unveiling on what would have been Diana's 60th birthday.
Article continues below advertisement
And while royal experts and fans were gearing up for a tense reunion between the two, Harry and William appeared to be enjoying one another's company at the unveiling.
Scroll through to see photos of Harry and William at the monumental event.
Article continues below advertisement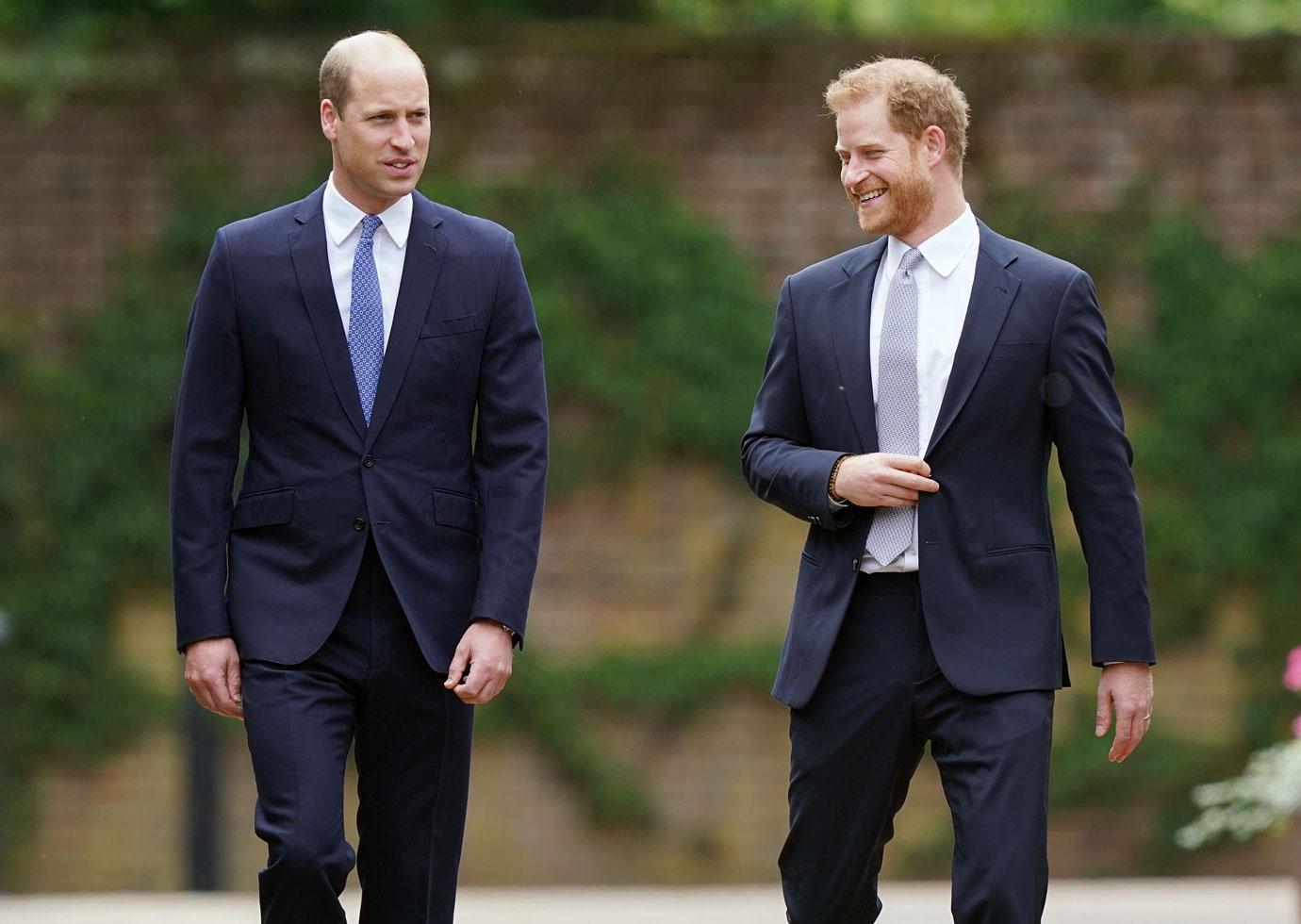 Despite ongoing tension between the two since Harry and Meghan left their royal life behind last year, the brothers appear to not only be civil with each other, but actually happy to be back together.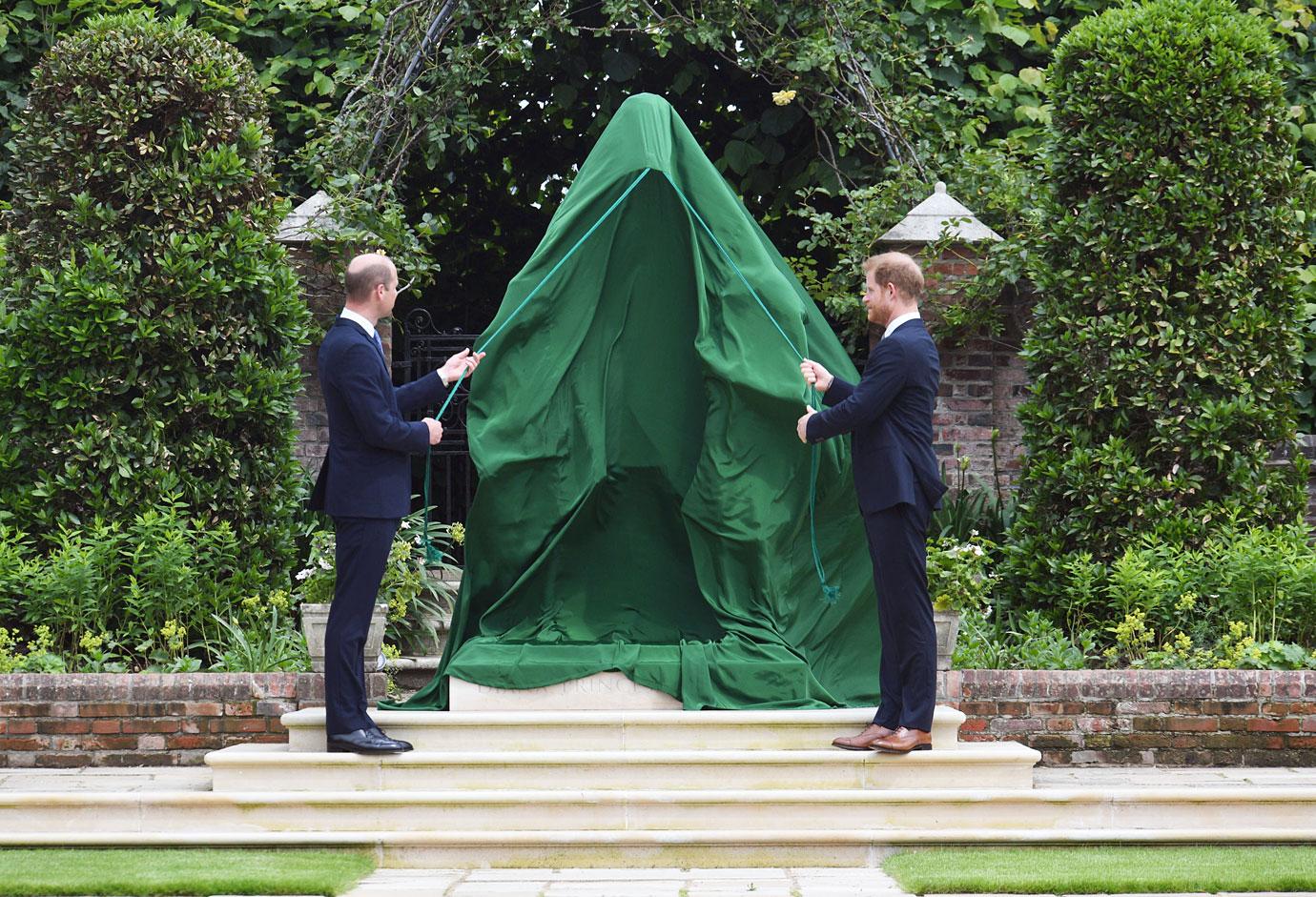 While remaining a united front, Princess Diana's son unveiled their mother's statue together.
Article continues below advertisement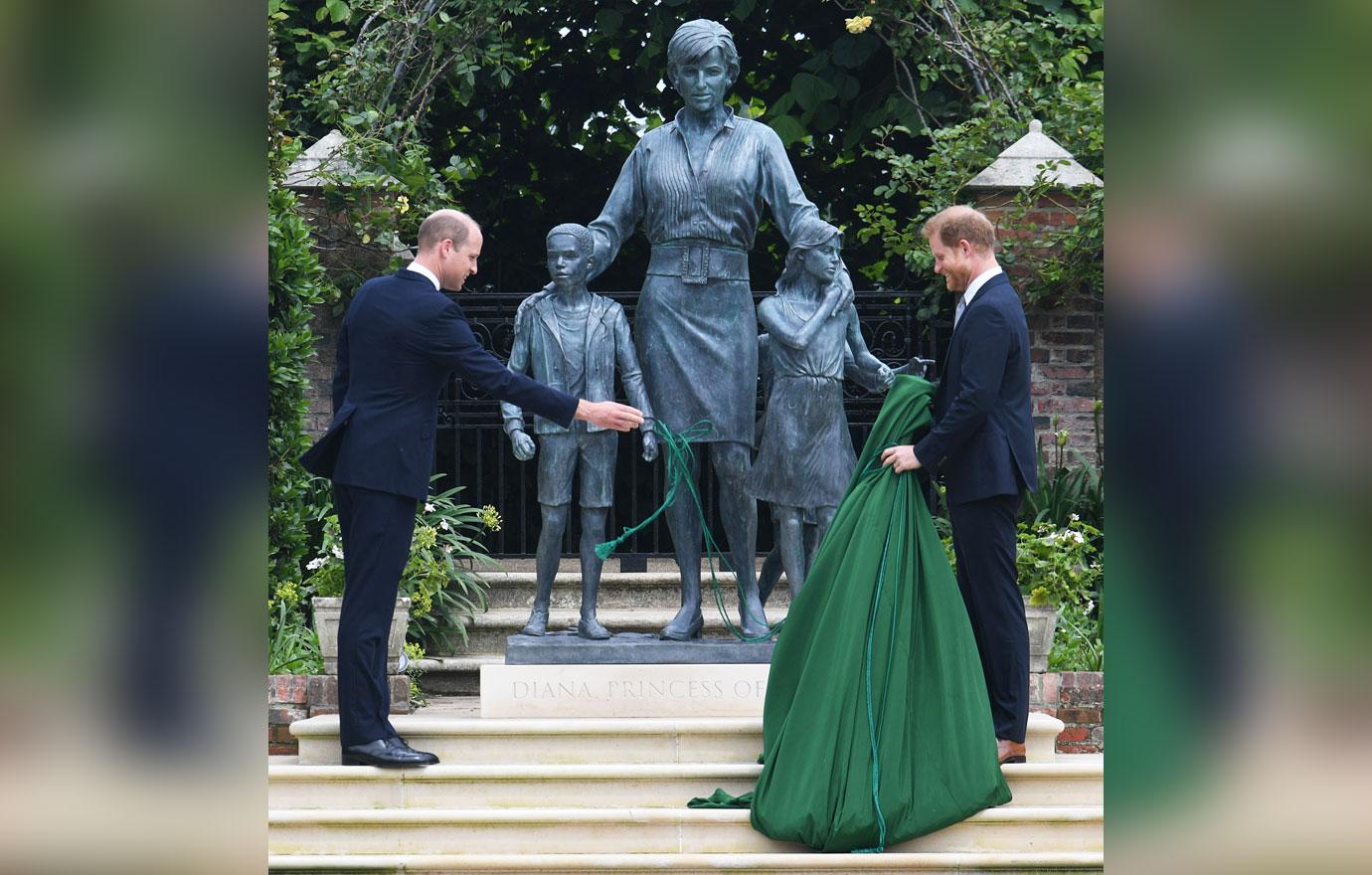 Apart from Harry and William, close family and members of the statue committee, sculptor Ian Rank-Broadley and garden designer Pip Morrison, were in attendance.The brothers wanted to invite about 100 of the Princess of Wales' friends, but they had to cut the guest list down due to COVID-19.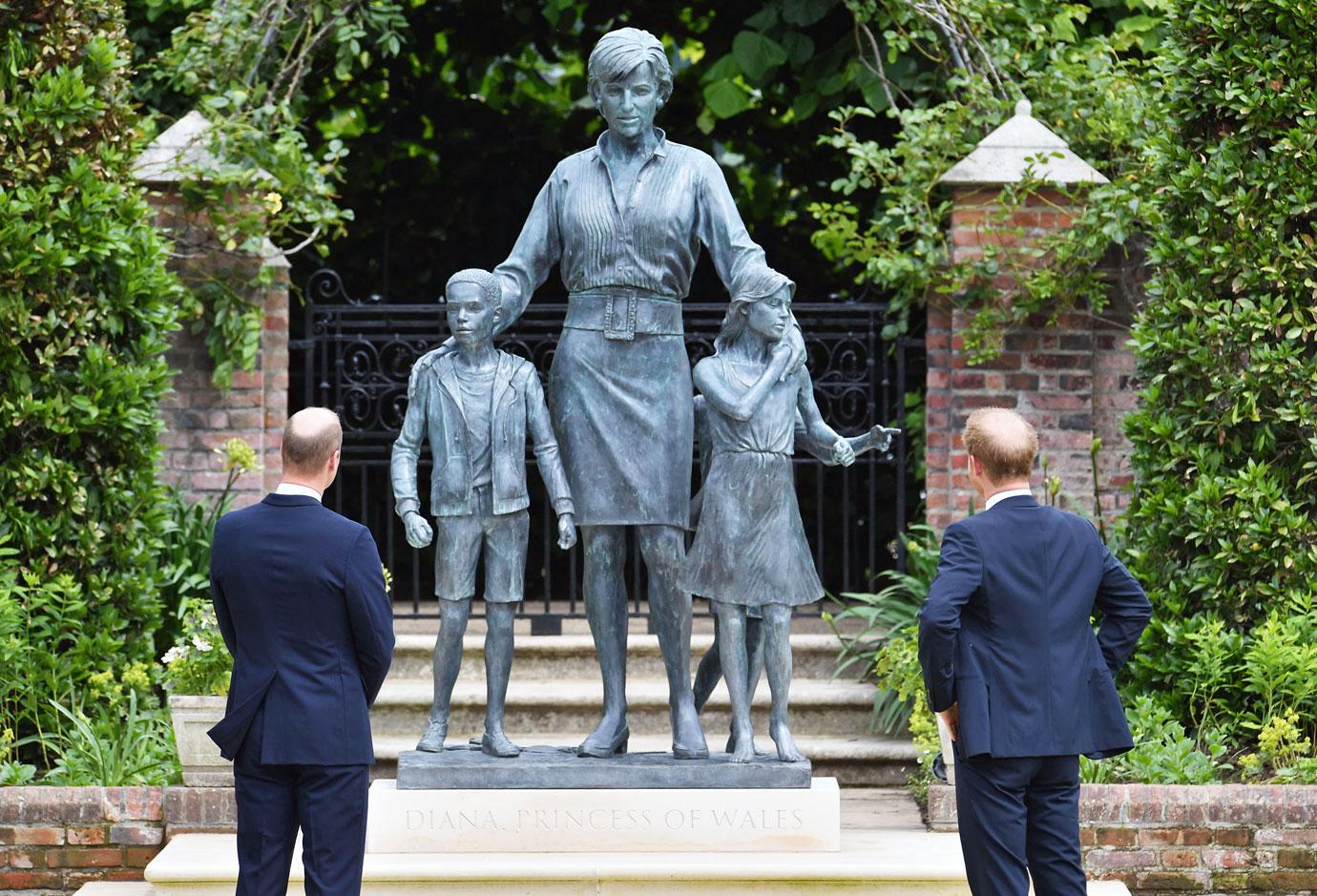 In a joint statement, Harry and William shared the importance of Diana's statue, saying: "Our hope is that this statue will be seen forever as a symbol of her life and her legacy."
Article continues below advertisement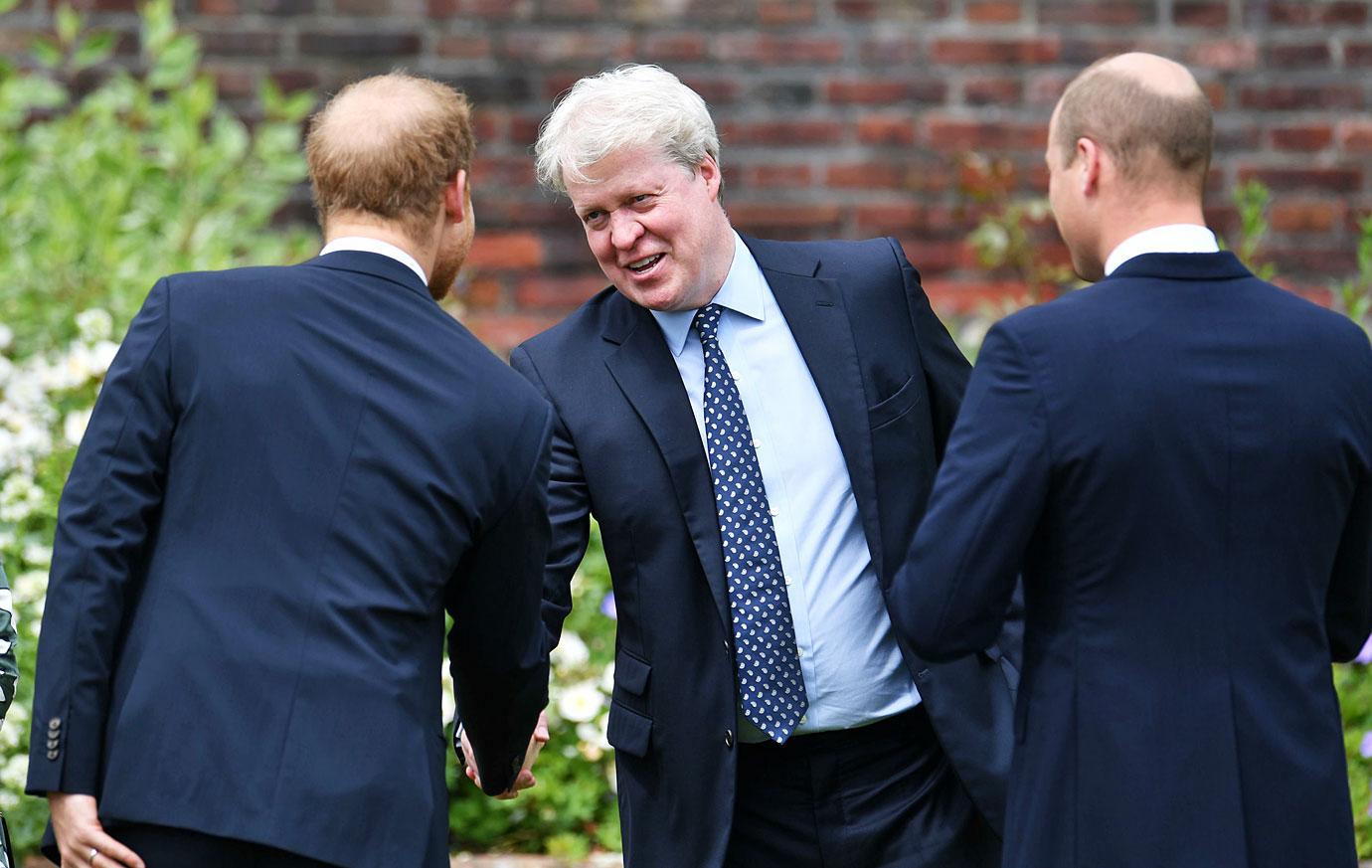 Harry and William were seen greeting Diana's younger brother, Charles Spencer, with whom the princess was very close to during childhood.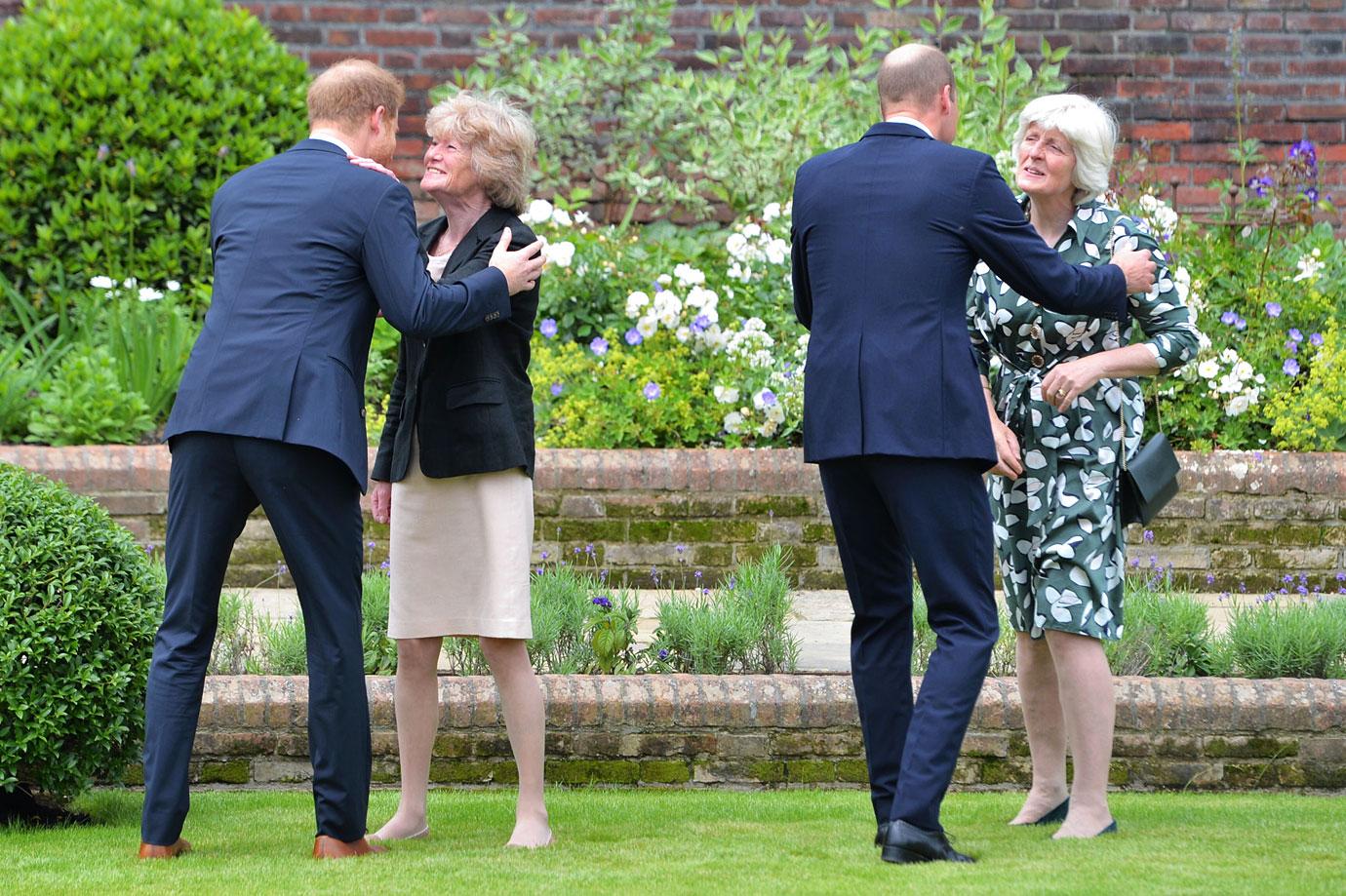 The duo also made sure to give a warm welcome to their aunts, with Harry chatting to Lady Sarah McCorquodale while William spoke with Lady Jane Fellowes.
Article continues below advertisement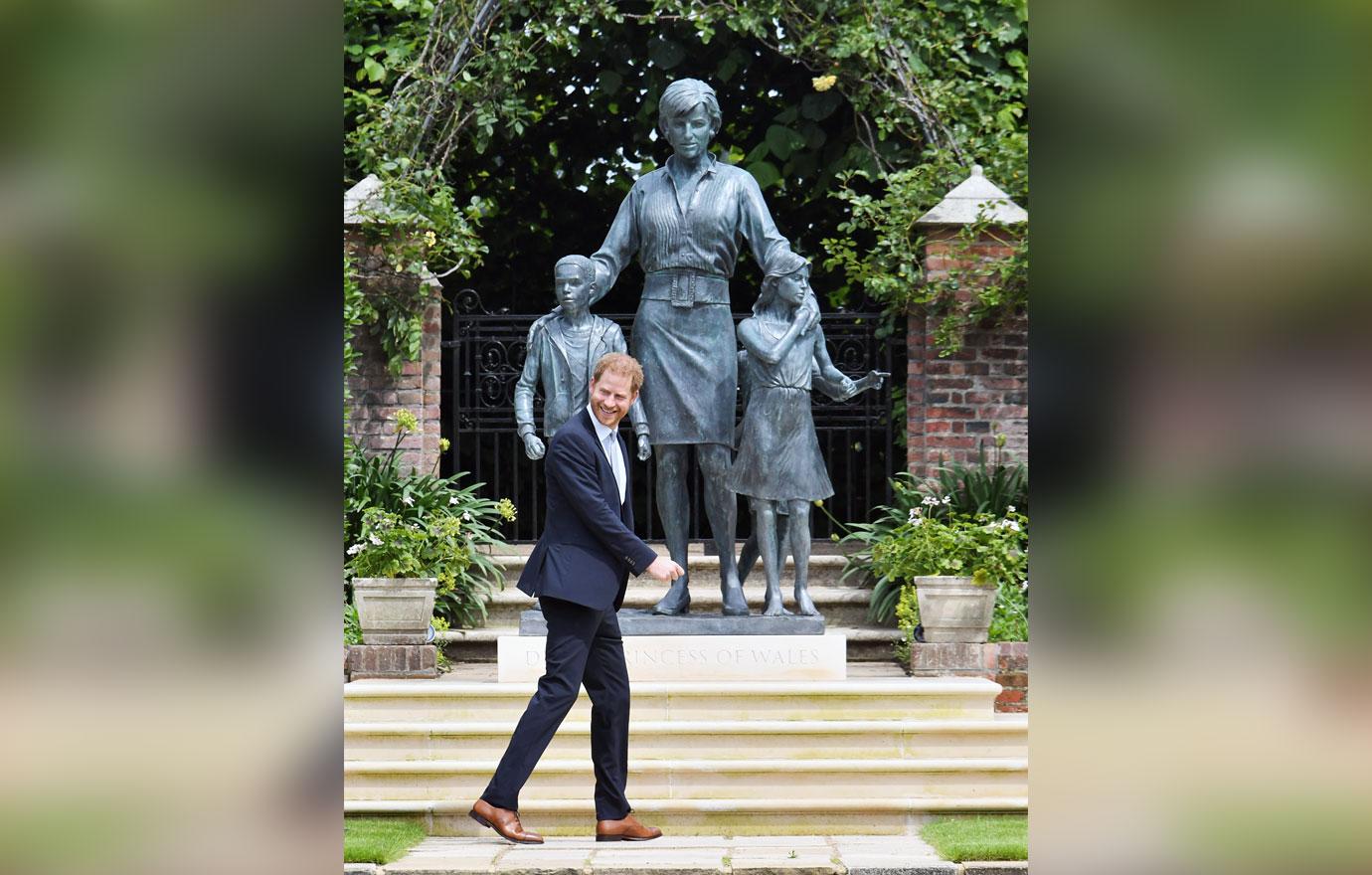 Despite receiving icy greetings from royal members when he returned to the U.K. for Philip's funeral, he seems to be doing OK the second time around, as he was smiling ear-to-ear in front of Diana's statue.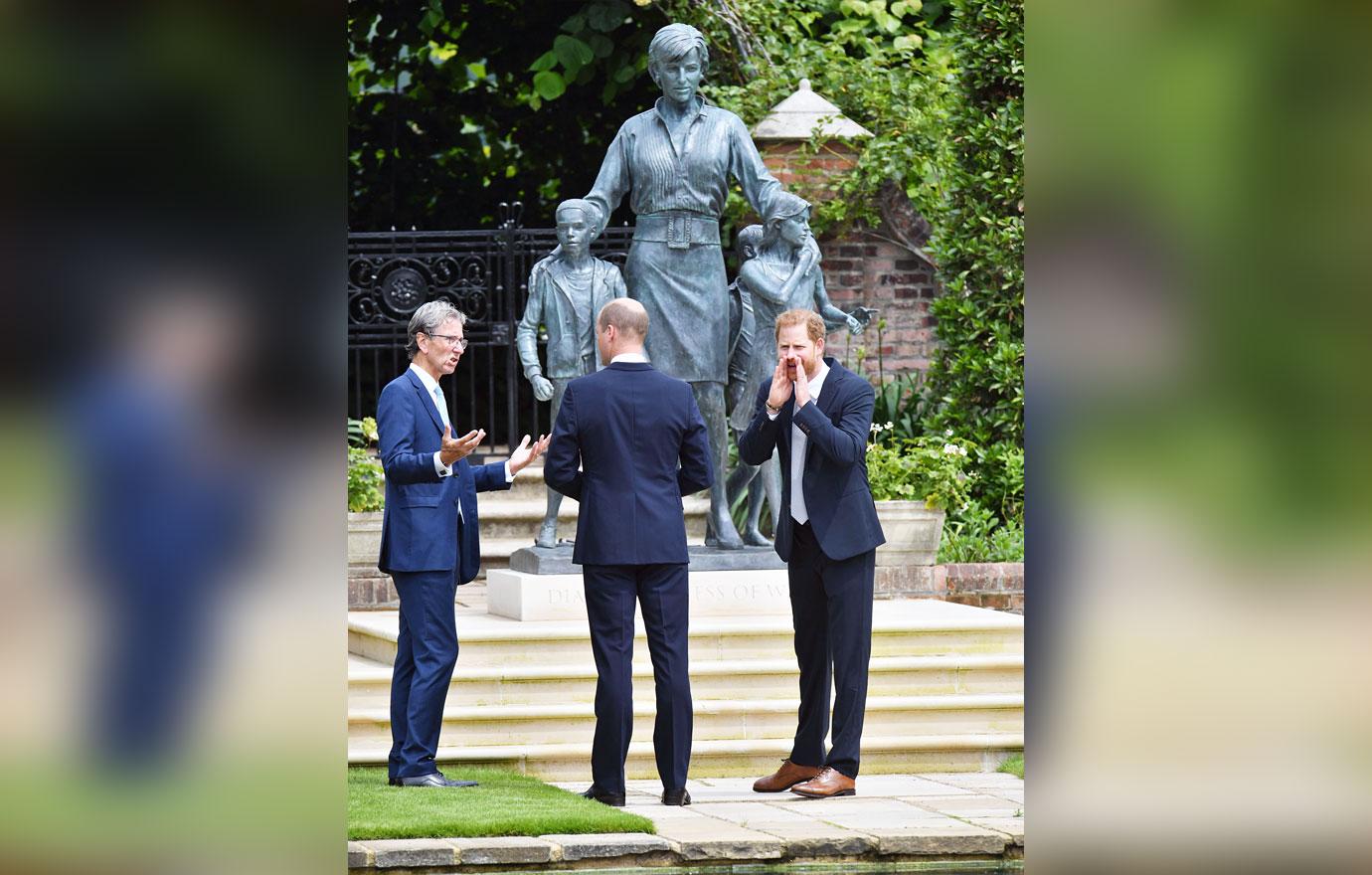 From the looks of it, one may assume Harry was even enjoying himself while surrounded by royals, as he appeared to be shouting to someone from across the property.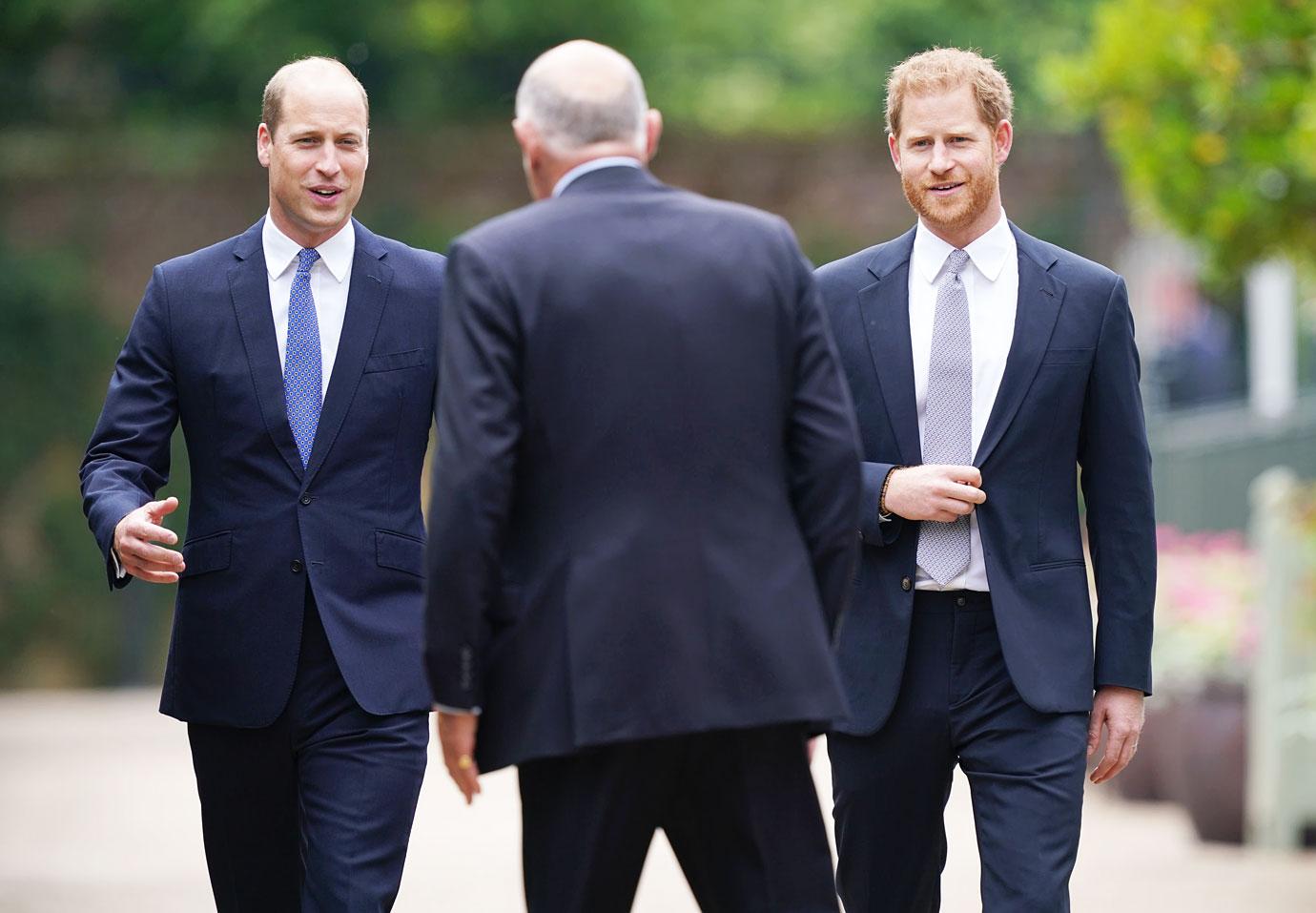 Harry and William also put on their royal charm to greet Jamie Lowther-Pinkerton, the former Private Secretary to the Duke and Duchess of Cambridge.