Prince Harry Ready To Acknowledge He Lost His 'Temper' In Hopes To Patch Things Up With Brother Prince William, Says Royal Expert
Article continues below advertisement
According to an insider, the Duke of Cambridge is planning to put all his focus and energy into honoring his late mother at the July 1 unveiling at Kensington Palace. "William is determined that the Sussex drama does not overshadow this important moment of remembrance to his much-missed mother and is keeping that as his focus," the source said, as previously reported by OK!.
Meanwhile, the 36-year-old is apparently keen on hashing things out with William and owning up to the mistakes he's made since he left his senior royal duties last year and repeatedly bashed the royals alongside his wife on national TV.
Article continues below advertisement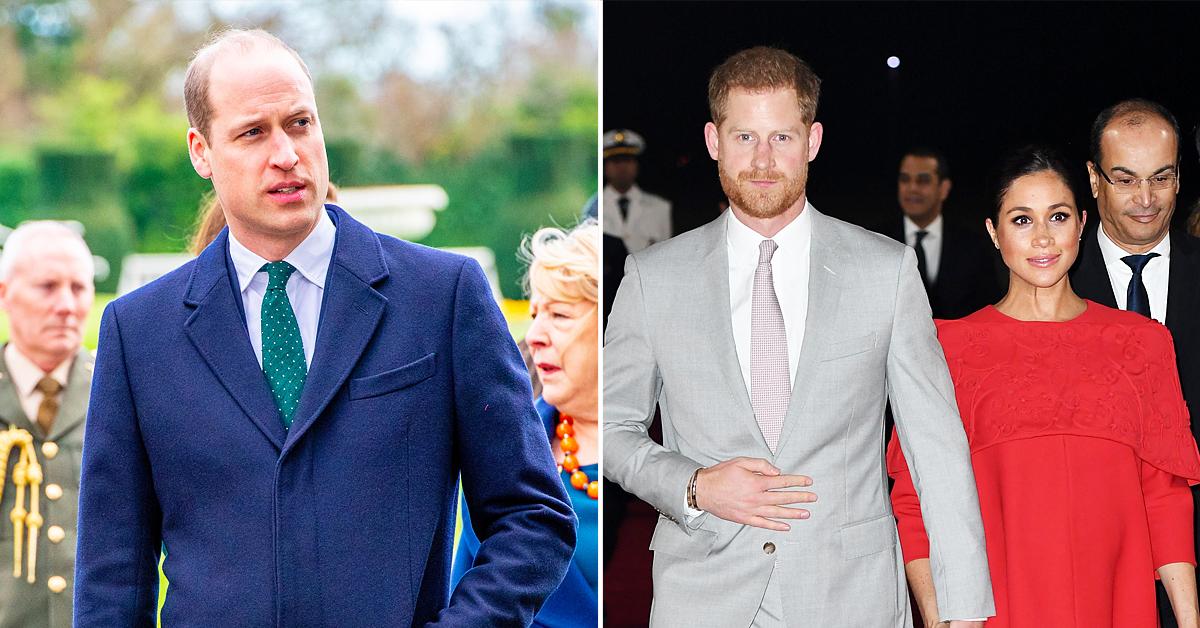 Article continues below advertisement
Harry previously returned to London following his whirlwind year in April to attend Prince Philip's funeral. Despite a brief amiable chat with William, the royal brothers have a long way to go in patching up their relationship.
"Harry is prepared to acknowledge the role that just sheer temper played at unfortunate moments — notably in the so-called blindsiding early in 2020," royal author Robert Lacey told Newsweek, referring to reports that William was surprised by the couple's royal exit, dubbed Megxit.
Article continues below advertisement
And while Harry may be ready to fix the damage done, the same can't be said for William, who has apparently been at odds with Harry and Meghan since royal aides accused the new mother-of-two of bullying while she was a working royal at Kensington Palace.
Article continues below advertisement
After Harry and Meghan's former communications secretary, Jason Knauf, filed an official complaint in October 2018 against the former actress, William "wanted Meghan removed" from the household, Lacey, the author of Battle of Brothers: William and Harry — The Inside Story of a Family Tumult, claimed.
The 39-year-old "simply did not want her or Harry around any more" following the explosive allegations — which were made public in March by U.K. newspaper The Times's report — according to Lacey's book. (The power couple created a new private office at Buckingham Palace.)
Article continues below advertisement
However, Lacey believes there is a way for the brothers to now move forward from the scandal since Meghan — who welcomed daughter Lilibet Diana on Friday, June 4 — is no longer interacting with royal staffers.
"It's not as if Meghan's employing any royal staff anymore, she's living in a different country," the royal biographer said of Harry and Meghan's new California residence. "It's not a live issue so it would be good, it seems to me, if she could find a way of putting it to bed."