EXCLUSIVE
Prince Harry & Prince William Want To 'Fix The Damage' In A 'Calm And Pragmatic Manner' Before Next Encounter Honoring Late Diana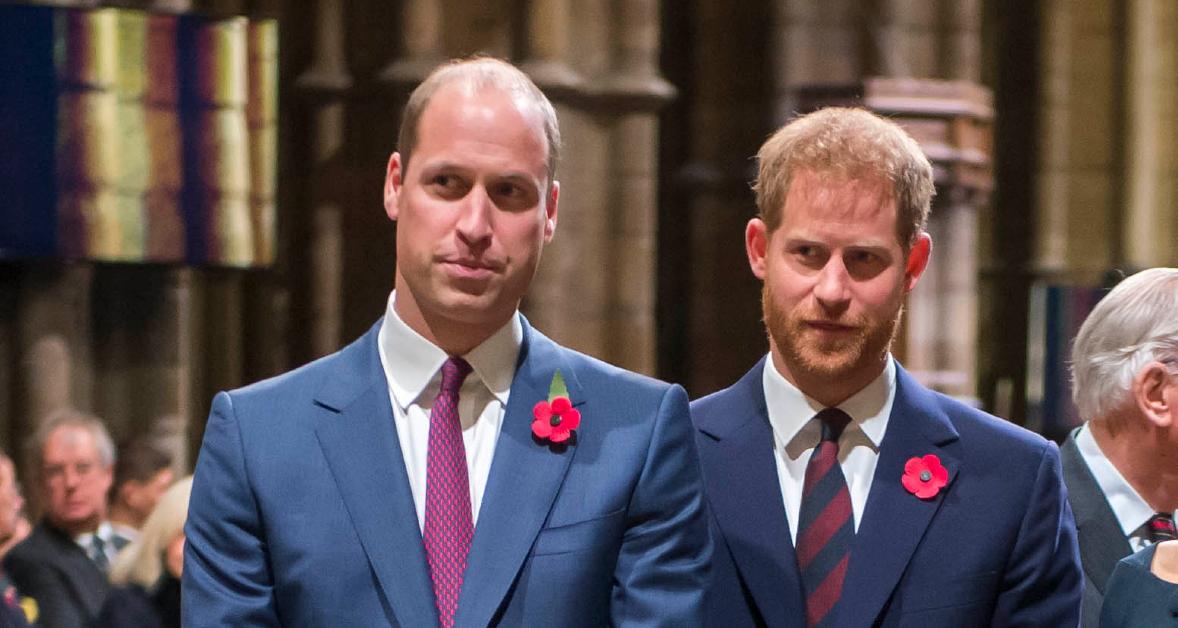 On April 17, the world watched as Prince Harry came face-to-face with the royal family for the first time in over a year to say farewell to his late grandfather, Prince Philip. And now that he's back home in Montecito, Calif., with his pregnant wife Meghan Markle and their 23-month-old son, Archie, a source tells OK! that Harry's been reflecting on the emotional reunion — and preparing for what lies ahead in the coming months.
Article continues below advertisement
"Although the trip inevitably had its share of awkward moments, he's generally happy with how it went," says the source, explaining that things had been especially frosty between Harry, 36, and The Firm following his March 7 televised tell-all. "But the main thing is they broke the ice, and he's finally communicating properly with his family again."
Article continues below advertisement
In fact, Harry is said to have enjoyed low-key meetings with several relatives before heading back home to the States, including his grandmother Queen Elizabeth II and cousin Princess Eugenie. (He reportedly did not have a one-on-one chat with his estranged father, Prince Charles.)
"It was more of a civilized catch-up than an intense sit-down because, quite simply, it wasn't an appropriate time to delve into recent tensions," explains the source. "However, Harry did take the opportunity to reassure everyone it wasn't his intention to upset them and that he loves them all very much."
Article continues below advertisement
They, in turn, "echoed their affection for him," adds the source, "and they mutually agreed to keep moving forward positively and constructively."
Article continues below advertisement
While the source notes that there's "still a lot of unfinished business," many are hopeful that all will be resolved when Harry returns to the U.K. in just a few weeks for a memorial honoring his late mother, Princess Diana. (A statue is being unveiled at Kensington Palace on July 1 to mark the 20th anniversary of her tragic death.)
"This could be Harry's last chance to sit down with his family and properly repair things," says the source, sharing that plans are already being put into place.
"Harry and William have both agreed to meet before [the event] and have a frank discussion about how they can do their best to fix the damage that has been done," the source continues, "and air their grievances in a calm and pragmatic manner."