ROYALS
Princess Turned President? Meghan Markle Eyeing 2024 U.S. Presidency If Joe Biden Doesn't Want Second Term, Says Source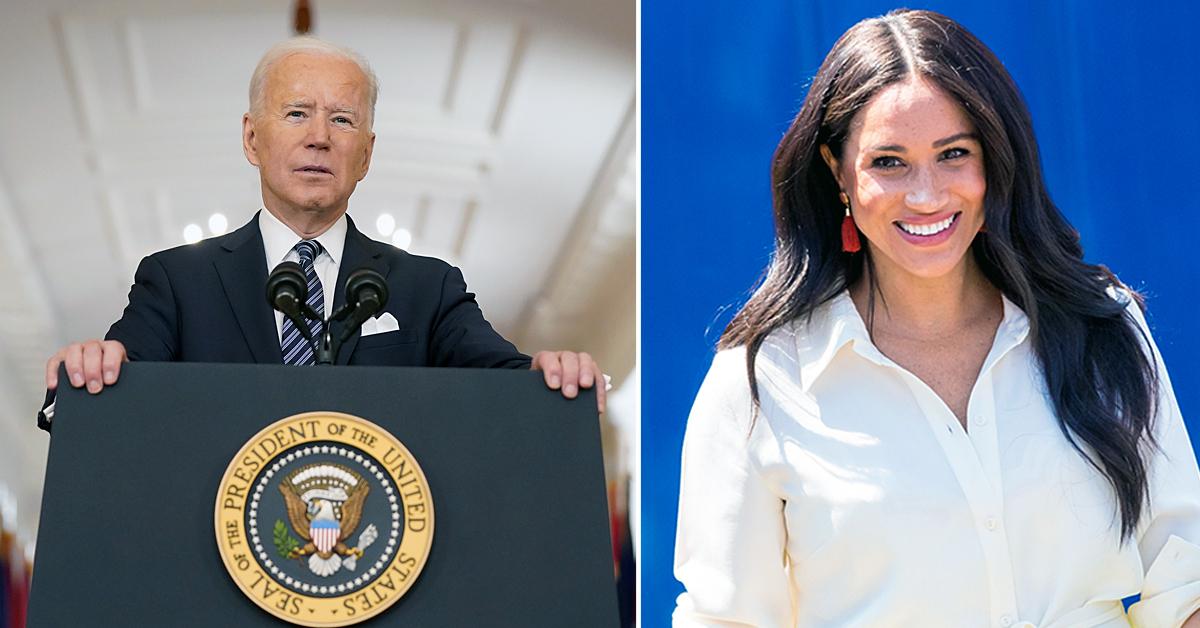 Actress turned royal turned... president? It looks like Meghan Markle may be switching gears once more after it was reported that the Duchess of Sussex may consider running for office in the next election if President Joe Biden decides he doesn't want a second term starting in 2024.
A senior U.K. Labor figure, who worked for Tony Blair's Downing Street team and has strong ties to Washington, claimed the former actress has been networking with a slew of senior Democrats with the hope of building a possible campaign as well as fundraising teams.
Article continues below advertisement
"The Blairite, internationalist and Democratic party networks are buzzing with talk about Meghan's political ambitions and potential backers," the source told the Daily Mail.
The suggestion of Meghan's interest in the new title of President comes after she gained global recognition for discussing her mental health struggles experienced while she was a senior working member of the royal family.
Article continues below advertisement
If the soon-to-be mother of two did switch over from Hollywood to political life and made her way into the oval office, she would be the first woman U.S. President. She would also be the second non-white occupant to take office following Barack Obama. Furthermore, Meghan would be following in Ronald Regan's footsteps, as he was a Hollywood actor for four decades before going into politics.
Last year, a friend of Meghan's told Vanity Fair that one of the reasons the 39-year-old didn't want to give up her U.S. citizenship when she wed the prince, 36, in 2018 was so she could have the possibility of one day entering Washington politics.
Her friend further encouraged Meghan's political ambitions, describing her rise to fame as "the embodiment of the American dream."