Did Prince Harry Really Rush Home To His Wife Or Was He Running From The Royals? Watch Lady Colin Campbell Weigh In
Is Prince Harry a worried husband or just the royal family pariah?
Article continues below advertisement
Lady Colin Campbell weighed in on whether she thought Harry rushed home after Prince Philip's funeral to be with pregnant Meghan Markle or because he knew he wasn't welcome back into the royal fold.
Article continues below advertisement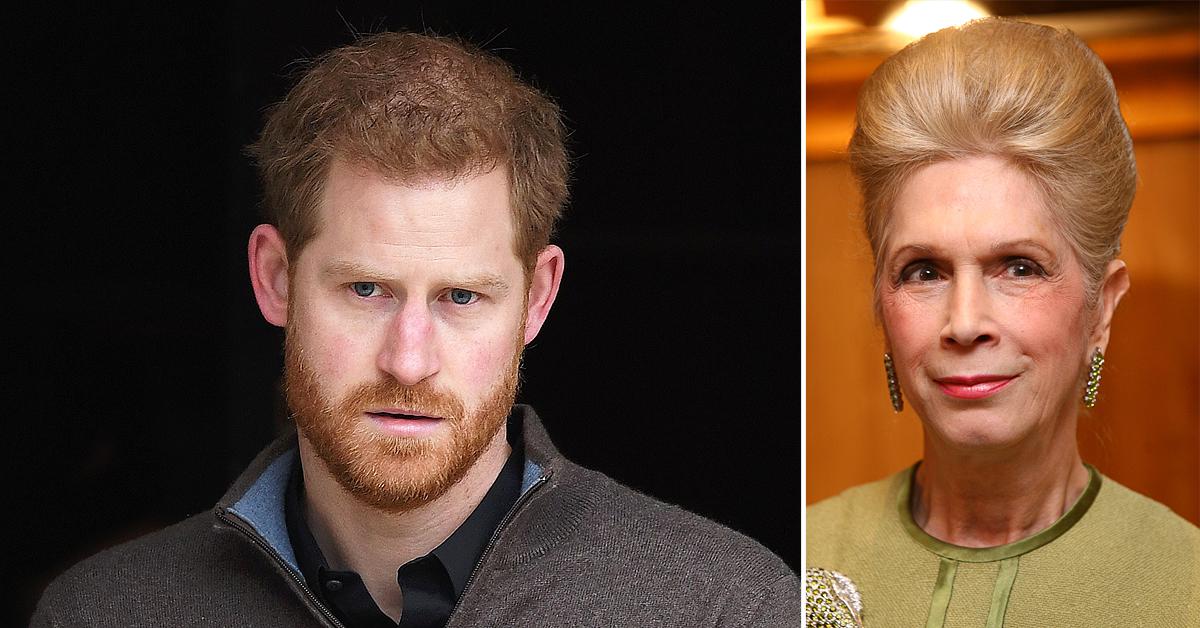 He reportedly debated staying in his homeland to celebrate Queen Elizabeth II's birthday on Wednesday, April 21, but ultimately decided to fly back to the States one day prior to be with Meghan.
Article continues below advertisement
Meanwhile, Lady Campbell speculated that he was eager to return home after Philip's funeral because he realized his attempt at reconciliation with the royals wasn't going to be as easy as planned.
Article continues below advertisement
"[Harry] quickly realized this is not going to be an easy road to travel," Campbell said of his reunion with his family, noting that the reaction to his return to the U.K. was "hardly what one would call enthusiastic."
Campbell added that the royal family doesn't trust the Duke of Sussex after he and Meghan threw a "muck at everybody," referring to the couple's Oprah Winfrey interview (the couple accused the royal family of racist remarks and said William and Charles are "trapped" in royal life).
Article continues below advertisement
"They may love him," but "they don't like what he's done," she added of the royal family's thoughts on Harry.
Article continues below advertisement
While noting that he may have actually returned back to the U.S. for Meghan — she didn't attend the funeral because she was advised not to travel due to her pregnancy — Campbell felt Harry came to the U.K. with an agenda, and after that agenda failed, he decided to pack his bags.
Prior to his return over the pond, Harry was "very carefully schooled on what he should be seeking and trying to achieve and what his objectives should be," she insisted.
Article continues below advertisement
However, when he realized there was little point in trying to achieve whatever agenda had been orchestrated, "there was really no point in staying," Campbell added.
Article continues below advertisement
If the outcome was different, and "the door" had "been left ajar," Campbell felt Harry would "have been able to sliver in."
"I'm sure that he would have stayed and that [Meghan and Harry] would have been as one, maximizing the opportunity and exploiting it with their full objectives," Campbell continued.
She concluded by empathizing with Harry's situation, saying: "Very sad, very sad," before adding: "he basically knows that he's not really welcome, let's call a spade a spade."