Prince Harry Arrives In The U.K. Ahead Of Prince Philip's Funeral, Royals Continue To Pay Tribute To Late Duke Of Edinburgh
Prince Philip's death was said to be "very peaceful" and "very gentle," as if "someone took him by the hand, and off he went," according to his daughter-in-law Sophie Wessex.
Article continues below advertisement
"It was right for him and, you know, it was so gentle," Wessex, who is married to Prince Edward, said at a service at the Royal Chapel of All Saints in Windsor on Sunday, April 11, with Prince Andrew also in attendance.
Royal family members are all paying their respects to the late Duke of Edinburgh, including grandson Prince Harry. The Duke of Sussex has reportedly arrived in the U.K. on time for the Saturday, April 17, funeral, but as OK! previously reported, Meghan Markle was "advised by her physician not to travel," so she will not be in attendance.
Article continues below advertisement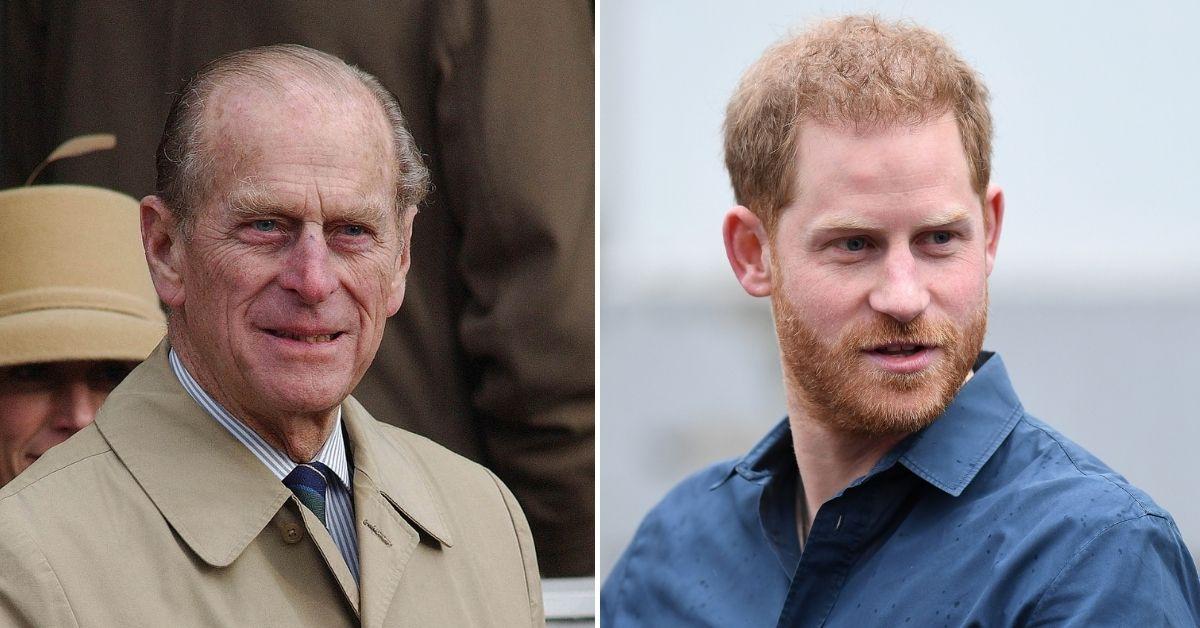 Article continues below advertisement
This is Harry's first time visiting home in over a year and the first time he will come face-to-face with his family following his tell-all interview with Oprah Winfrey.
Harry was "so close" to his grandfather, and Philip's death will be "a very difficult time for him," Finding Freedom author, Omid Scobie, told ET.
Article continues below advertisement
Harry and his brother, Prince William, will even put their differences aside and walk "shoulder to shoulder" as they mourn their grandfather, sources told The Mirror. "Both are fully aware of their shared history and will no doubt remember what impact their grandfather had on their life growing up. There is hope under an occasion such as this, where the brothers are united in grief, that a corner may be turned," an insider explained.
Following Philip's passing at Windsor Castle, Wessex said that Queen Elizabeth II has been "thinking of others before herself."
Article continues below advertisement
"I think it is so much easier for the person that goes than the people who are left behind," Wessex added. "We are all sitting here looking at each other going 'this is awful.' But equally, look at all the tributes. It's just amazing," she said of support the royals have gotten since Philip died on Friday, April 9.
Article continues below advertisement
"However much one tries to prepare oneself for something like this it's still a dreadful shock. And we're still trying to come to terms with that. And it's very, very sad," Prince Edward admitted. Philip was just two months shy of his 100th birthday.
Article continues below advertisement
Additionally, Princess Anne released a statement explaining that, while you know someone will eventually pass, you are never really prepared.
Article continues below advertisement
"My father has been my teacher, my supporter and my critic, but mostly it is his example of a life well lived and service freely given that I most wanted to emulate. His ability to treat every person as an individual in their own right with their own skills comes through all the organisations with which he was involved," she wrote.