EXCLUSIVE
Prince William, Kate Middleton & King Charles' New Portrait Shows Meghan & Harry Are 'Firmly Excluded' & 'Ostracized' From Royal Family: Expert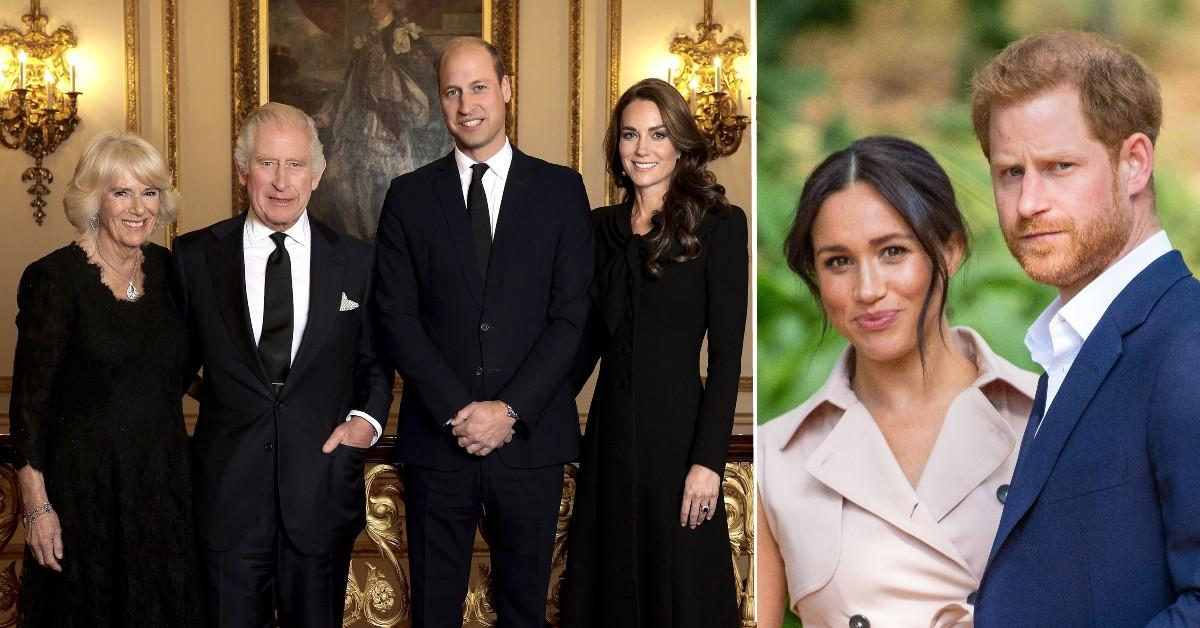 Article continues below advertisement
"Charles is saying, 'This is the royal family now.' Now, Meghan and Harry are firmly ostracized and they're firmly excluded. They are in America and won't be welcome back, and I don't think they made any attempt from what I understand ... there was no warmth between the Sussexes and the rest of the royal family," the author exclusively tells OK!. "There's no way back for Harry, and they will suffer. Everyone realizes that Meghan probably never even wanted to live in England, and all she really wanted to do was get the title and go back to California, and unfortunately that is what happened."
Article continues below advertisement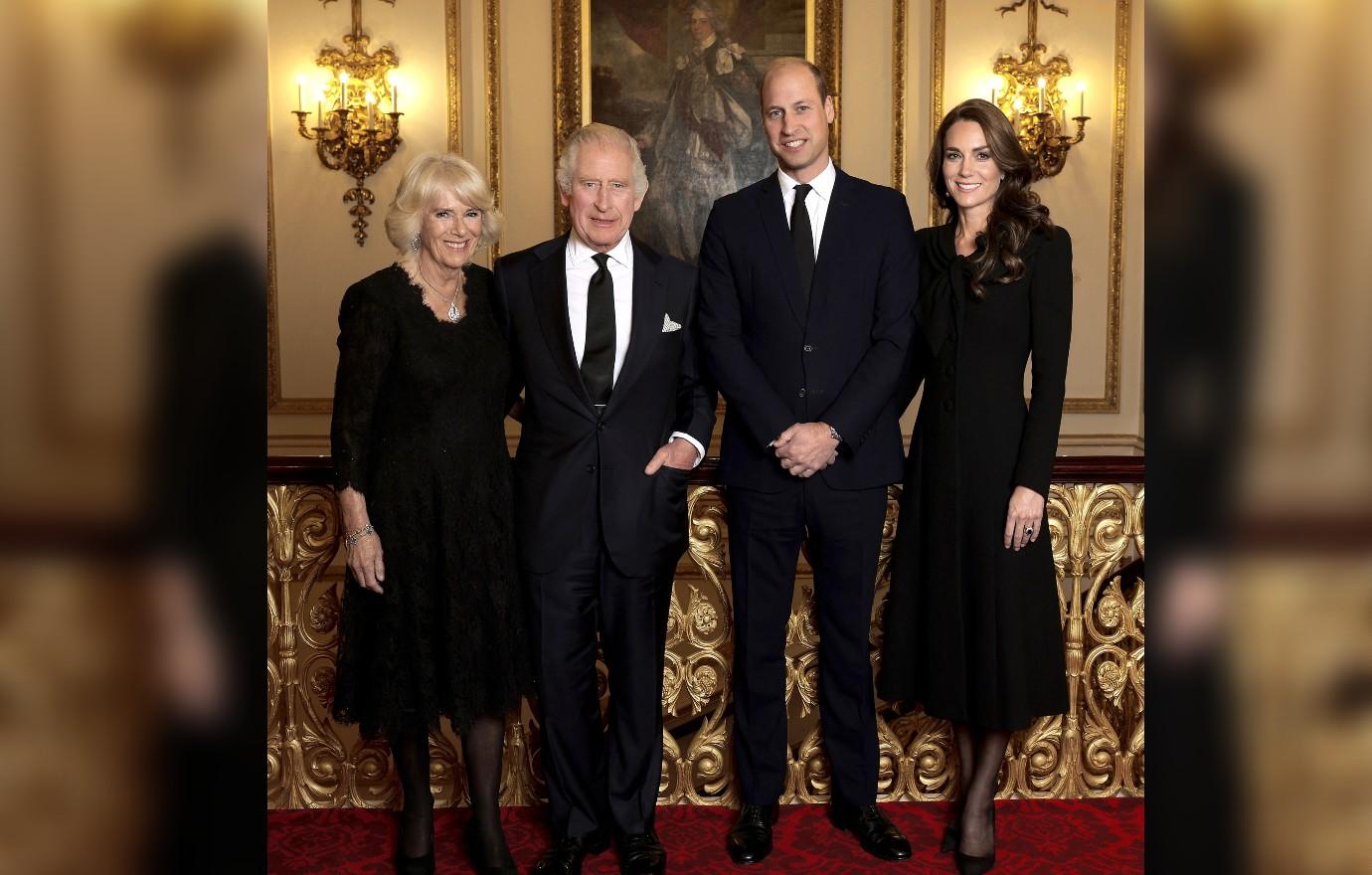 "Meghan has suffered — she had a lack of money when she wasn't a successful actress, and she was always looking for money," he adds. "Her father owned a lot, but they were never a rich family. She wanted to live the life of a Hollywood celebrity, and that's very expensive. Money is very important for her, and that is what Project Sussex is all about. She went to the funeral, which gave them a terrific profile, and now she's going to capitalize on it."
Article continues below advertisement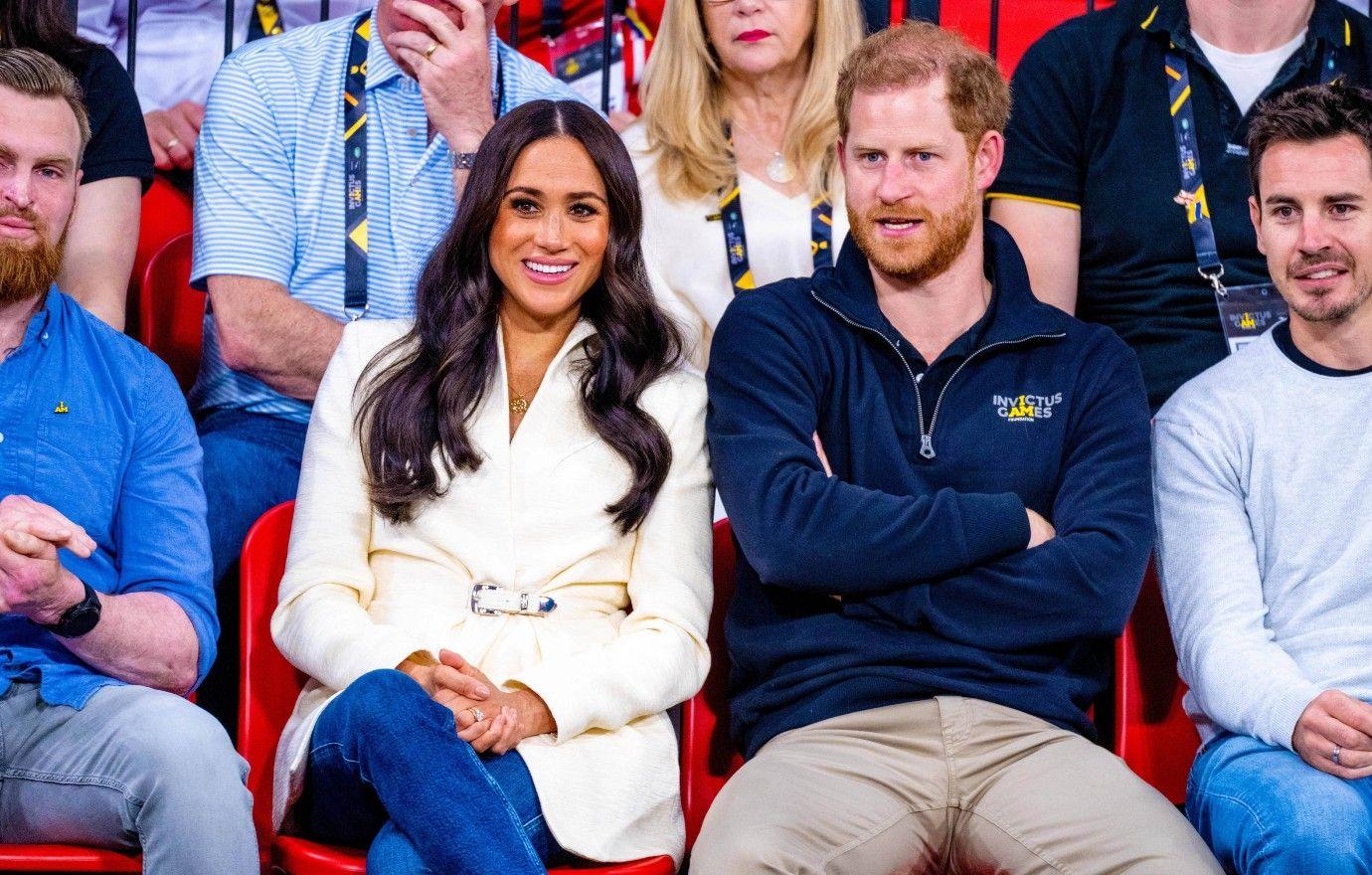 A few days later, Meghan and Harry, who stepped down from the royal family in 2020, then posted a few photos from their U.K. trip of them kissing. "They retaliated," Bower notes. "It shows that Meghan's back in America, and she's planning her podcast and everything."
Article continues below advertisement
One of the reasons Bower wanted to write his book was because he was "very suspicious" of the former actress, 41, when she came into Prince Harry's life.
"I couldn't quite understand why she was the one for Harry at the time," he says. "I wrote a book about King Charles in 2018, which was quite successful. I had great interest in the royal family, so it seemed like I could combine all those things, and I thought that nobody really knew who Meghan was."
"I think Meghan is a very successful woman because she has done exactly what she wanted and achieved it," Bower states.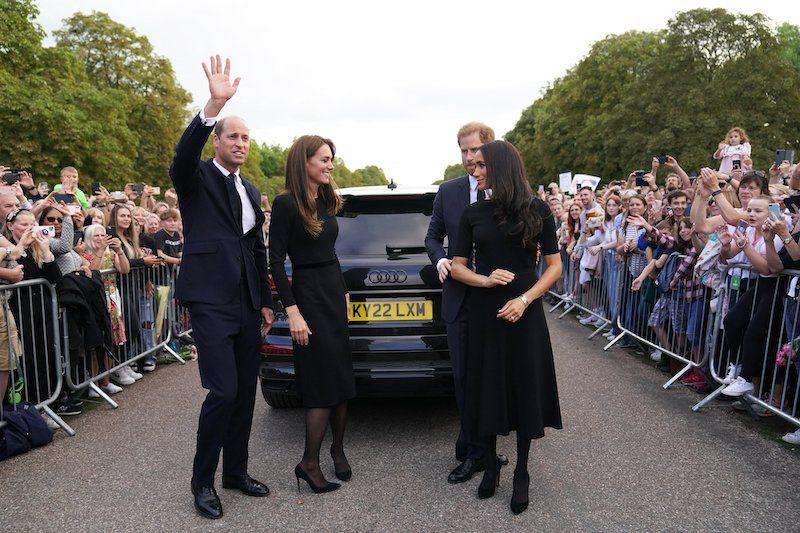 Article continues below advertisement