ROYALS
'Extremely Tone-Deaf': Queen Elizabeth II Comes Under Fire After Wishing Controversial Son Prince Andrew Happy Birthday On Twitter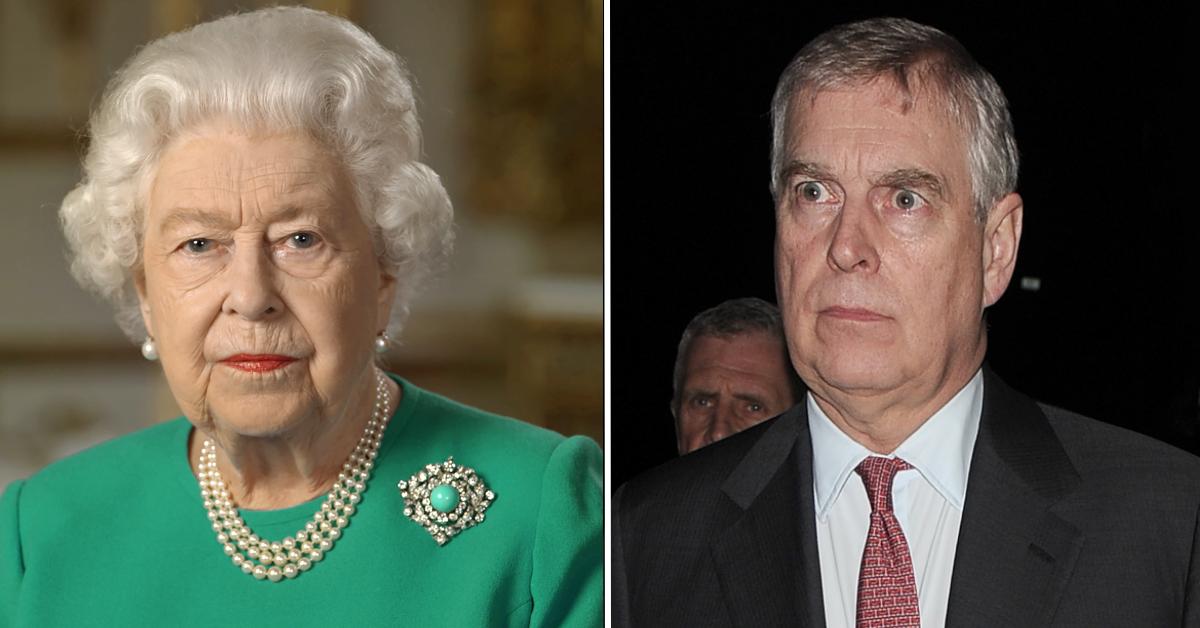 While the world seems to enjoy any event surrounding the royal family, Prince Andrew's birthday appears to be an exception. Social media users were quick to throw shade at Queen Elizabeth II after she marked the birth of her controversial son — who has infamously become linked to late pedophile Jeffrey Epstein — on Friday, February 19.
Article continues below advertisement
Article continues below advertisement
The post didn't officially say Her Majesty, 94, was directly wishing Andrew, 61, a happy birthday, but Twitter users didn't appreciate the statement in the first place. "Disappointed in this post," one social media user wrote, while another added: "Wow. Who is in charge of this account!? Do you have no shame? Yes, Prince Andrew exists. Let's not celebrate it."
Article continues below advertisement
"Do we really need to be reminded about Prince Andrew? He is no longer a working royal so let him stay out of sight and mind," a third user wrote, as another responded to the royal post, "Andrew is supposed to have stepped back from royal duties. I think the Royal Family should be able to wish him a happy birthday in private, and leave it at that. Given the current situation, this post seems extremely tone-deaf."
While he proves to be far from a royal fan favorite, some people defended the Duke of York. "Arguably a controversial move to highlight Prince Andrew's birthday today … He may have stepped back from official duties in 2019, but he's still the Queen's son — rumored to be her 'favorite' son," a royal fan wrote.
"It's still her child," another stated.
Article continues below advertisement
Andrew — who is currently eighth in line for the throne — announced he would temporarily step back from his public duties in November 2019 in the wake of his bombshell interview with Newsnight's Emily Maitlis, where he discussed his relationship with convicted sex offender Epstein.
After the chat, the Duke said he didn't regret becoming friends with the pedophile, explaining: "The people that I met and the opportunities I was given to learn either by him or because of him were actually very useful."
He further denied any allegations made by Virginia Roberts, who claimed she was instructed to have sex with the royal back in the day. Andrew has since been spotted out multiple times, but has yet to make an appearance at an official royal event.