ROYALS
Prince Andrew's Advisers Reportedly Ask Twitter User To Help Debunk Infamous Photo With Virginia Roberts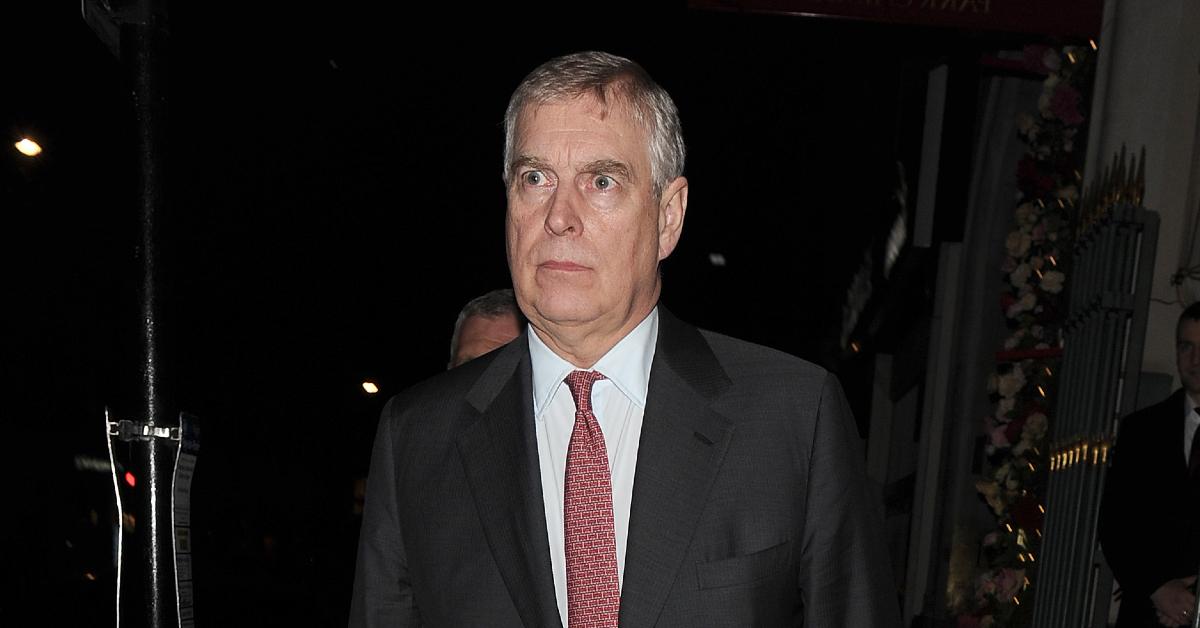 Advisers of Prince Andrew have reportedly sought help from a Twitter user in an attempt to discredit the allegations made against the Duke by Virginia Roberts.
Article continues below advertisement
Aides of the Duke of York are said to have contacted Molly Skye Brown, who has repeatedly condemned Roberts on social media and called her a "prostitute," in the hopes that she could prove that the infamous photo of the Duke with a 17-year-old Roberts was manipulated.
In the picture, Prince Andrew has his arm around Roberts, which was taken the first time they allegedly had sex in 2001. Roberts — who claims she is also one of Jeffrey Epstein's victim — alleges that she was forced to have sex with the Prince on three occasions.
Prince Andrew has denied the claims, and in a BBC interview, he said that he has "absolutely no memory of that photograph" with Roberts.
Article continues below advertisement
One of the Duke's aides allegedly "discussed with Brown the possibility of setting up a fake Twitter account to ensnare a woman they suspected of doctoring the photo."
Article continues below advertisement
According to the Mail on Sunday, Antonia Marshall — a close confidant of Andrew's ex-wife, Sarah Ferguson — reportedly saw a tweet from Brown where she said the photo was fake and emailed Brown in mid December 2020 to speak to her.
MORE ON:
Ghislaine Maxwell
Article continues below advertisement
Prince Andrew's PR expert and crisis management specialist Mark Gallagher was also said to be involved in getting help from Brown.
"I'd like to talk to you in the round about the important distinction you have drawn between survivors and – in effect – enablers," Gallagher allegedly told Brown. "That gets to the heart of this."
However, Brown apparently declined to help the royal aides and passed the messages along to the FBI.
Brown also alleges that Ghislaine Maxwell tried to recruit her as a masseuse when she was 14. The now 42-year-old claims that she wants to bring pedophiles to justice but, according to the Mail, believes that Roberts was an "enabler" of Epstein's ongoing abuse of minors.
Article continues below advertisement
Prince Andrew stepped down from royal duties after his bombshell Newsnight interview when it became "clear to me over the last few days that the circumstances relating to my former association with Jeffrey Epstein has become a major disruption to my family's work and the valuable work going on in the many organizations and charities that I am proud to support."
Epstein died in prison in August 2019, while Maxwell is in custody awaiting a trial later this year but denies the claims made against her.
Representatives for Prince Andrew did not comment to the Mail about approaching Brown.