BREAKING NEWS
Rapper DMX Dead At 50 After Suffering Heart Attack, Family Confirms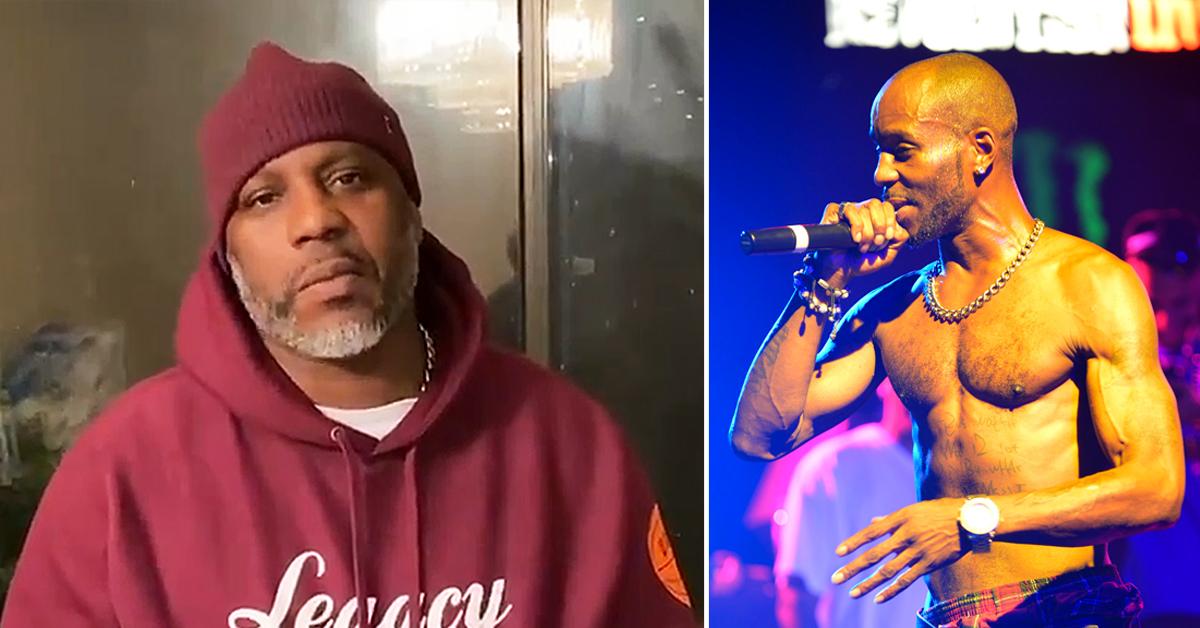 Rapper DMX, whose hit "Party Up (Up in Here)" served as a staple at clubs in the early 2000s, has died of a heart attack, his family confirmed Friday, April 9. 
Article continues below advertisement
The 50-year-old's passing comes a week after after he was rushed to the hospital on Friday, April 2, following a heart attack that was reportedly brought on by an unconfirmed drug overdose.
"We are deeply saddened to announce today that our loved one, DMX, birth name of Earl Simmons, passed away at 50 years old at White Plains Hospital with his family by his side after being placed on life support for the past few days," his family wrote in a statement.
Article continues below advertisement
"Earl was a warrior who fought till the very end. He loved his family with all of his heart and we cherish the times we spent with him. Earl's music inspired countless fans across the world and his iconic legacy will live on forever," they continued. "We appreciate all of the love and support during this incredibly difficult time. Please respect our privacy as we grieve the loss of our brother, father, uncle and the man the world knew as DMX. We will share information about his memorial service once details are finalized."
The New York hospital that was providing his care also issued a statement offering their sentiments: "White Plains Hospital extends its deepest condolences to the family of Mr. Simmons, as well as his friends and legions of fans who expressed their unwavering support during this difficult time. Earl Simmons passed away peacefully with family present after suffering a catastrophic cardiac arrest."  
Article continues below advertisement
On Sunday, April 4, the family confirmed in a statement that DMX was still in a coma and on a ventilator. DMX's attorney Murray Richman later gave an update saying his client was breathing on his own and was taken off life support, but retracted his statement and said he was "given wrong information." 
Article continues below advertisement
As previously reported by OK!, throughout the week, there had been conflicting reports on the rapper's health since being admitted to the hospital last week. 
"He is truly an amazing person. He walked into a room, he lit up the room. He couldn't help making you feel good in his presence," Richman told the New York Times. "He expressed the pain and suffering in a very unique way. He truly is reflective of a whole segment of our society whose pain and suffering go unrecorded."
On April 5, his manager, Nakia Walker, told Buzzfeed News that DMX was "still in the same condition — in a vegetative state, [with] lung and brain failure and no brain activity."