NEWS
C'est La Vie? Ray J Appears Unbothered On Lavish Vaca As Kim Kardashian Tape Drama Resurfaces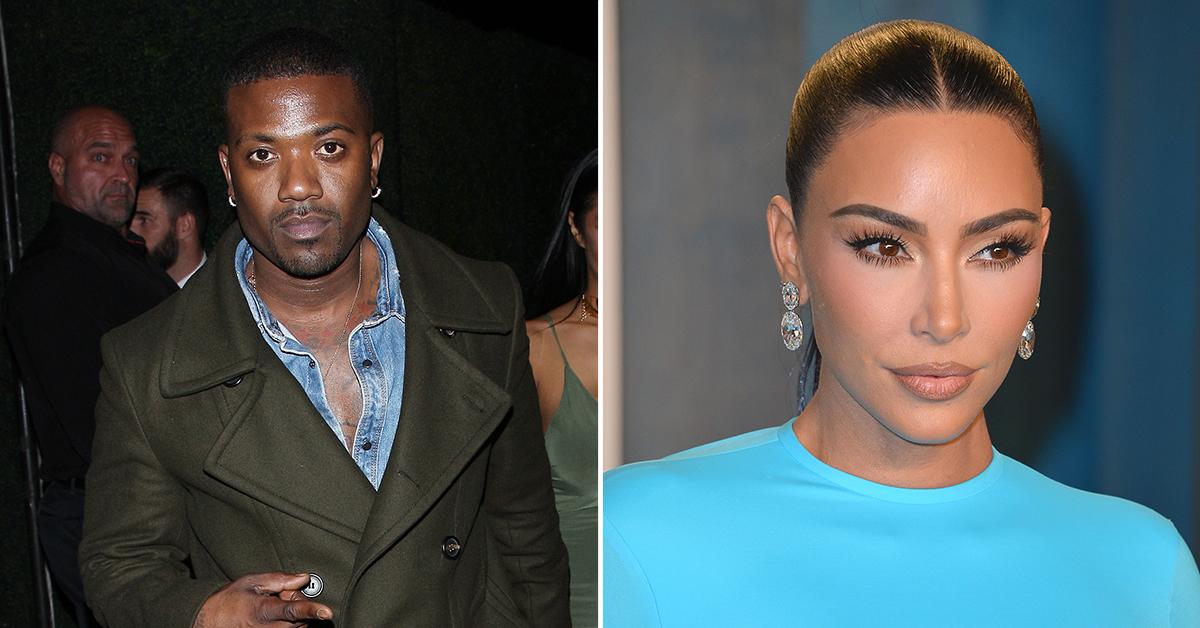 What drama? Ray J doesn't seem upset that his sex tape with Kim Kardashian has resurfaced yet again.
The singer took to Instagram on Tuesday, April 12, to show his fans that he was enjoying his vacation. He posted a video of the ocean and a palm tree, using the sun and praying hand emojis.
Article continues below advertisement
In the premiere episode of The Kardashians, which drops on Hulu on Thursday, April 14, the KKW Beauty founder calls her lawyer after her eldest son, Saint, 6, finds an image of her famous crying face on a Roblox game he was playing.
"I'll sue for nominal damages. The message is more important than the dollars, at this point," Kardashian told lawyer Marty Singer. "I don't want it to be copied. I have four kids. I can't go through this again. This was like 20 years ago. I'm not going to go through this again."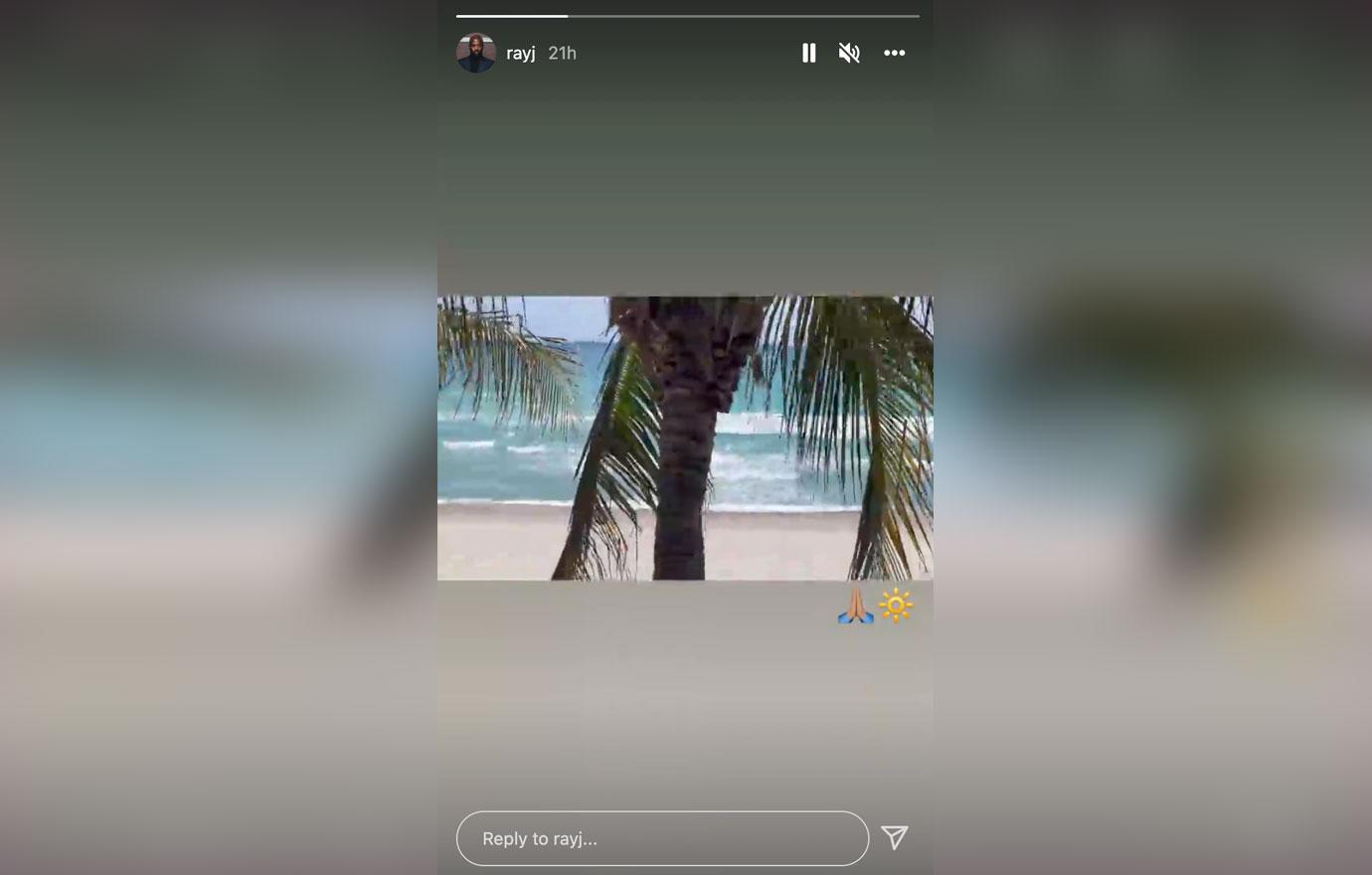 Article continues below advertisement
The mom-of-four declared that she has "all the time, all the money, and all of the resources to burn them all to the ground."
Kardashian, who divorced Kanye West in 2021, apparently also called her ex-husband in tears about the whole debacle.
Article continues below advertisement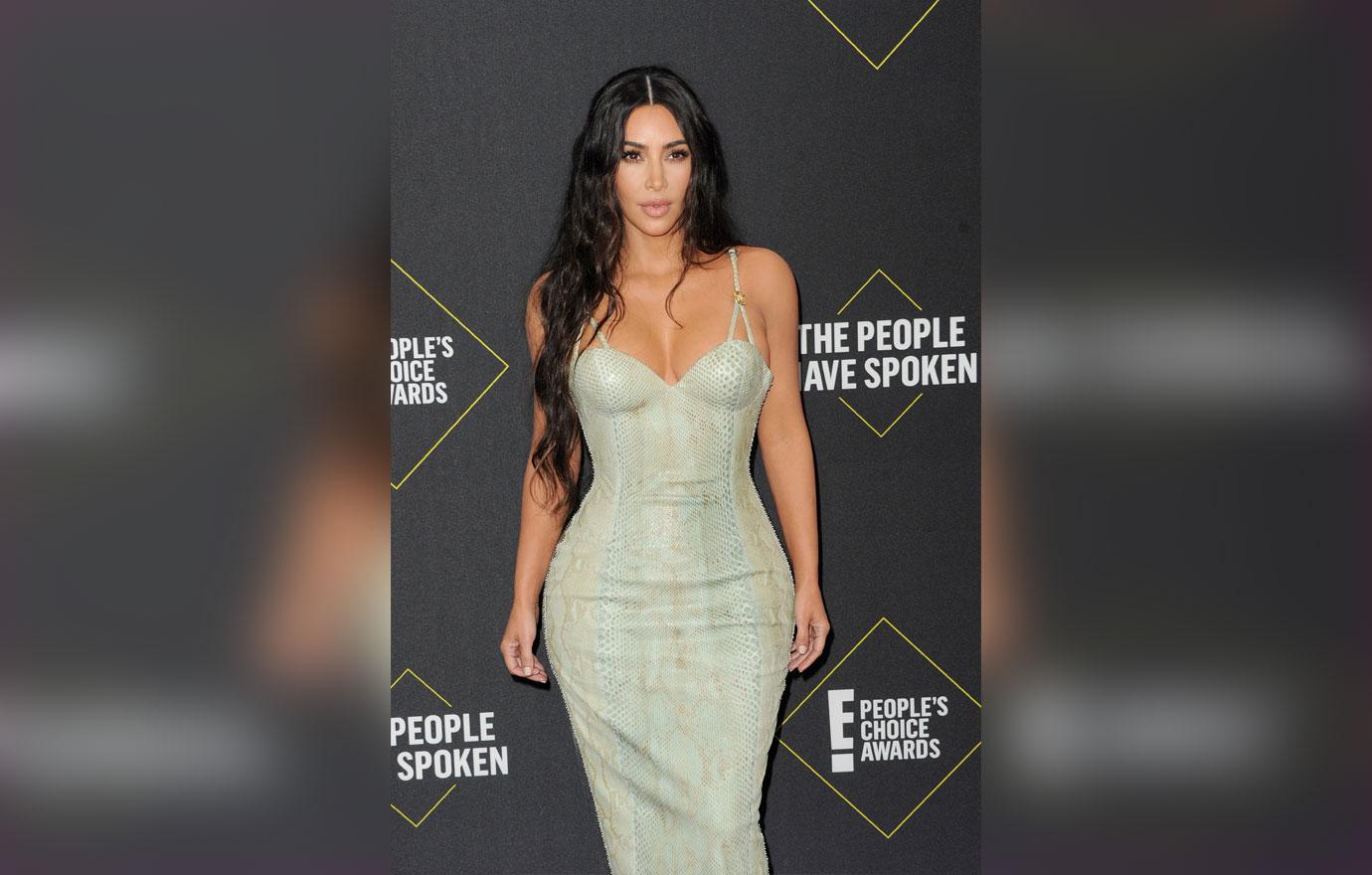 Article continues below advertisement
Kardashian and Ray J dated from 2003 to 2006, but their sex tape wasn't released until 2007.
The brunette beauty previously shared how she would approach the topic with her kids — North, Saint, Chicago and Psalm — one day.
"Luckily, I think that so many years have gone on and so many things have happened positively that it really erases that," she said. "That is something that I have to live with for the rest of my life, but it's something that's being held over my head. I try not to have any regrets, but it's probably the one thing I wish didn't exist. If I could erase any of the stupid things that I've done in life, that's probably it."
As OK! previously reported, the reality star has hired attorneys to stop the release of the recordings.
"Kim knows that Ray J made other tapes of them together. Some of the footage will be incredibly intimate," a source spilled. "She has told lawyers, 'over my dead body is this happening again.'"