The Ultimate Material Girl: Watch How Madonna Rose To Stardom With Provocative Videos and Stunning Stamina
It is no secret that Madonna is a material girl. Now we'll finally know just how she actually became one.
In Madonna: Story of Her Songs, premiering on REELZ Sunday, February 28, the producers, songwriters, photographers, journalists and industry experts who knew her best chart her journey to stardom.
Article continues below advertisement
The hit that would bring her mainstream success? "Like a Virgin," which was helped by the maximum punch of a sexually charged, provocative video as Madonna floated through the streets of Venice.
In the doc, "Virgin" songwriter Billy Steinberg reveals how he helped Madonna, 62, change the face of pop for all future generations.
"She's writhing around in a gondola, going through a tunnel coming out the other side," says broadcaster Katie Puckrik in the exclusive preview for OK!. "That's just so hand-fisted and so on the nose."
Article continues below advertisement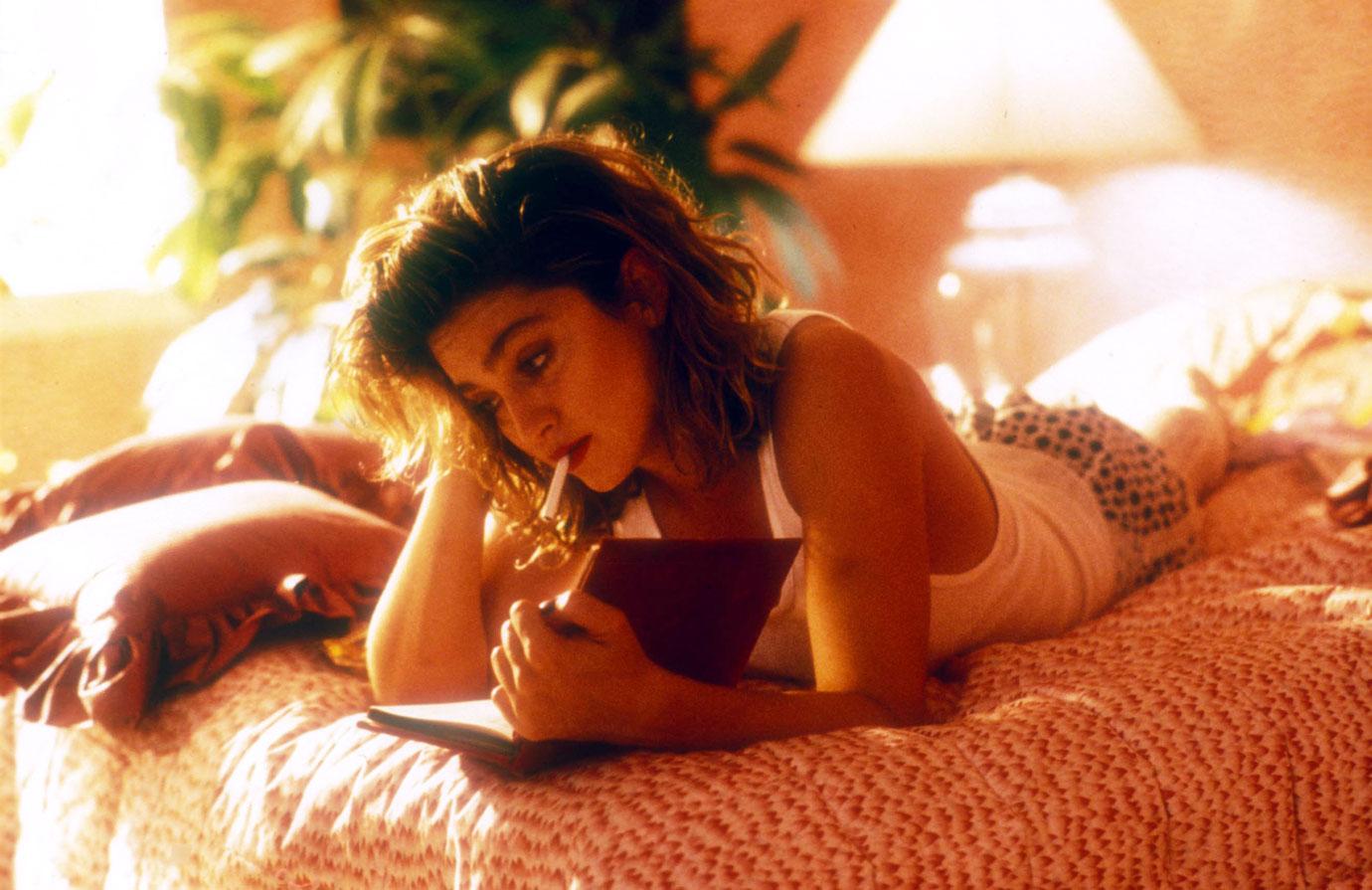 Songwriter and guitarist Curtis Hudson discusses 1983 chart topper "Holiday," and how he created the track while working closely with Madonna in the studio. The songs saw the aspiring legendary performer debut on the Billboard chart and helped shape her as both a pop-performer and a fashion icon with her edgy, street style.
According to the revelatory doc, Madonna made sure everyone in the studio knew their place.
INSIDE MADONNA'S BOMBSHELL BIOPIC - SHOULD HER EXES BE NERVOUS?
Article continues below advertisement
"Every time there was a break and we had to go right back to re-recording or whatever, Madonna would say, 'Okay boys. Time is money and the money is mine,'" shares Frank Simms, Madonna's backup singer. "That got to be a slogan, so when she wasn't around we would say, 'Remember, time is money and the money is hers.'"
Perhaps money was Madonna's favorite material? Renowned backing singer Simms remembers witnessing Madonna's channeling of Marilyn Monroe in the video for "Material Girl," and dishes on helping to bring the playful, electronic track to life (not to mention guiding the inexperienced singer through her vocals).
By reliving the creation of Madonna's head-turning songs and getting a behind-the-scenes look at how they came to fruition, viewers will bear witness up close and personally as to how Madonna became the Queen of Pop.
For more on Madonna's rise to the top, tune in to Madonna: Story of Her Songs Sunday, February 28, at 8 p.m. ET/PT on REELZ.
Watch REELZ on DIRECTV 238, Dish Network 299, Verizon FiOS 692, AT&T U-verse 1799 and in HD on cable systems and streaming services nationwide. Find REELZ on your local cable or satellite provider at www.reelz.com.