Renée Zellweger Reportedly 'Moving Things Into' Beau Ant Anstead's House, Mechanic 'Makes Her Feel Safe'
Making it official! After OK! spilled that actress Renée Zellweger was spotted carrying items into her new beau Ant Anstead's luxurious Laguna Beach home last week, sources are dishing that the duo are ready to take their relationship to the next step.
Article continues below advertisement
"Renée is already moving things into Ant's house," an insider squealed, adding that the 42-year-old mechanic "adores" the Judy actress and "makes her feel safe." Swoon!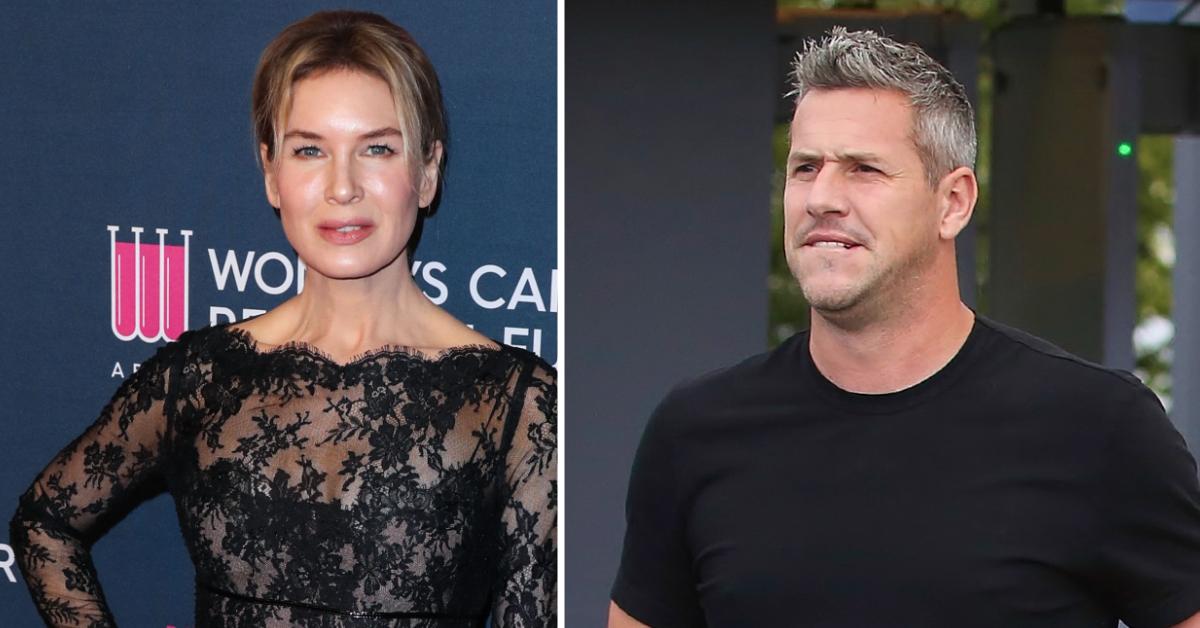 Article continues below advertisement
Though the lovebirds just started dating in June, things are moving rather quickly, as Zellweger has already been introduced to Anstead's 22-month old adorable son Hudson — whom he shares with ex Christina Haack. He also shares daughter Amelie, 17, and son Archie, 14, with ex-wife Louise Anstead.
Article continues below advertisement
"Renée has met his youngest and [he] loves her too," the source told Us Weekly, noting that "Renée is so great with kids and it warms Ant's heart to see her be so good with [him]."
Article continues below advertisement
Discovery+ recently released the trailer for Celebrity IOU: Joyride, which features the moment the Oscar winner met her now-boyfriend.
In the series, Anstead works with car master Cristy Lee to give celebrities the chance to create "automotive masterpieces for someone special in their lives."
Article continues below advertisement
The premiere episode features Zellweger, 52, who wanted to surprise her brothers Jerome and Jerald with a new car. The two men cared for beloved publicist Nanci Ryder until her tragic death in June 2020 after a lengthy battle with amyotrophic lateral sclerosis (ALS).
Article continues below advertisement
The chemistry between Zellweger and Anstead was undeniable, and the two began dating in June, seven months after Haack filed for divorce from the Wheeler Dealer host. The Flip or Flop star and Anstead tied the knot in December 2018, and called it quits in September 2020. Their divorce was finalized last month.
Haack, 38, has now also happily moved on with real estate agent Joshua Hall. The two recently spent the television personality's 39th birthday together in Mexico.