'RHOBH' Star Kyle Richards Recovering After Harrowing Bee Attack That Left Her Hospitalized
Article continues below advertisement
The television personality took to Instagram to update fans on Sunday, posting a picture of herself with an oxygen mask while laying in a hospital bed.
She captioned the post, "So this happened yesterday... I walked into a hive of bees and was stung multiple times. If you know me at all you know I am allergic to bees and terrified of them".
Article continues below advertisement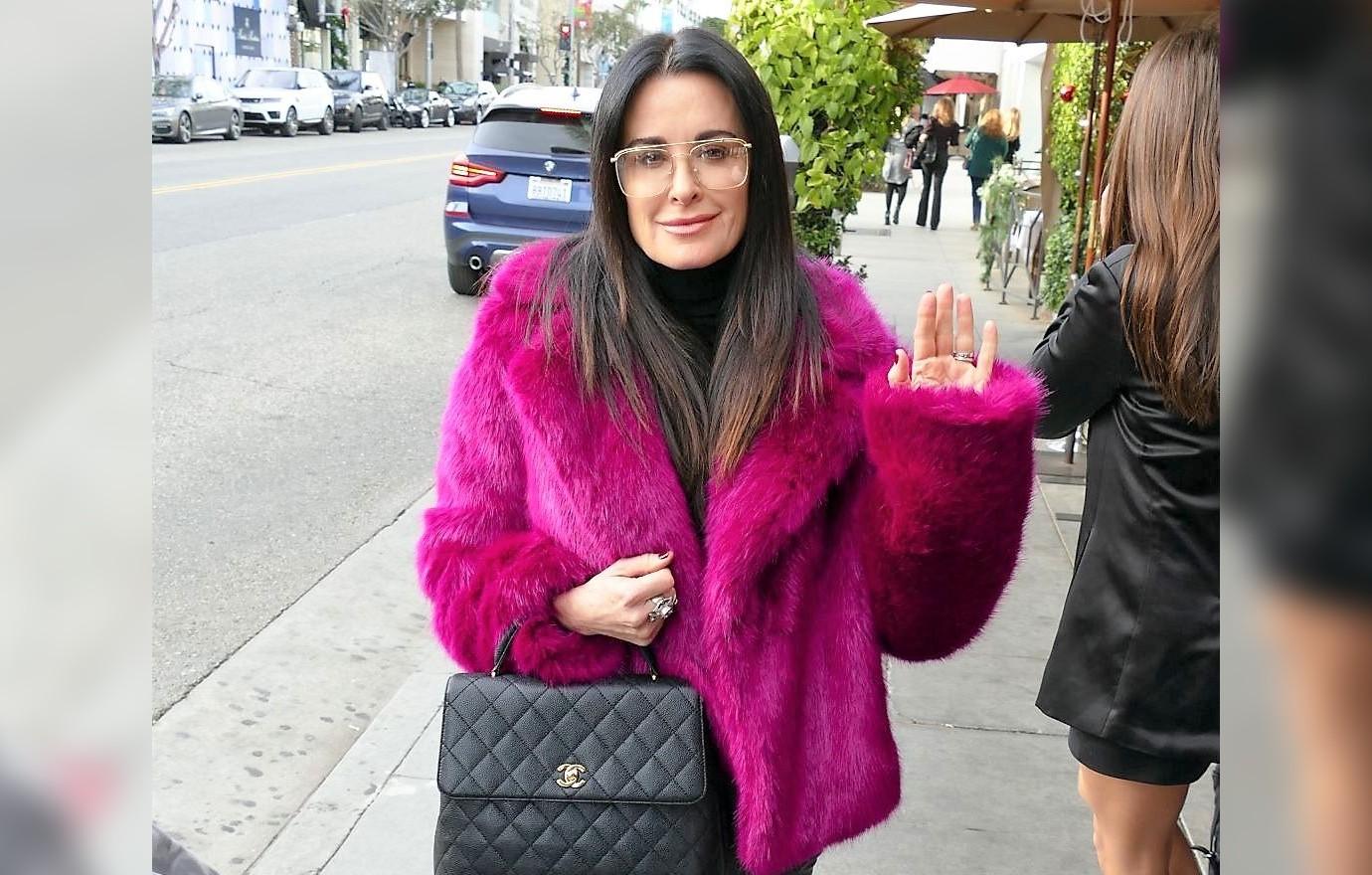 Article continues below advertisement
The entire incident was caught on video by Richards' backyard security cameras, which she posted snippets of on her Instagram story following her original announcement.
The blurry footage shows Richards racing frantically across her expansive Beverly Hills backyard.
Article continues below advertisement
"What you can't see is that they were in my hair and literally chasing me," she wrote across one of the clips. "My family wasn't home and for whatever reasons the people who work for me couldn't hear me screaming for help."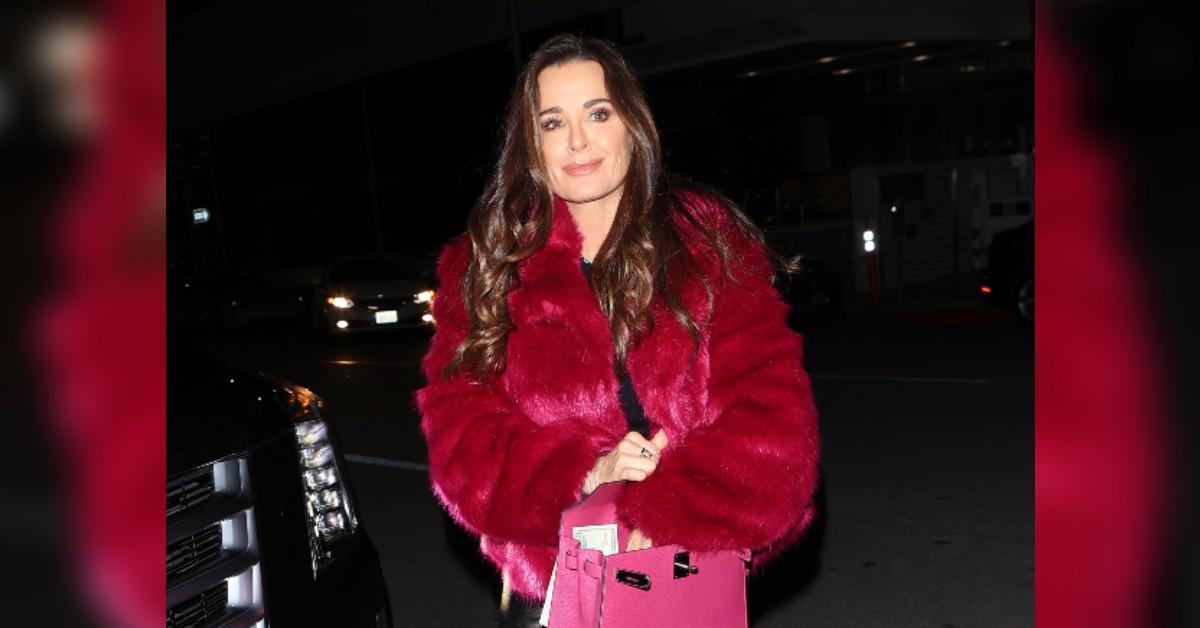 Article continues below advertisement
The reality star also claimed that her emergency EpiPen was "defective" and wouldn't open when she tried to use it. She was left with no choice but to flee to her backyard swimming pool, jumping into it to get away from the bees.
Article continues below advertisement
Though she says that she can laugh about the situation now, the bee attack landed Richards in the hospital and with several stings as "souvenirs" of the terrifying event.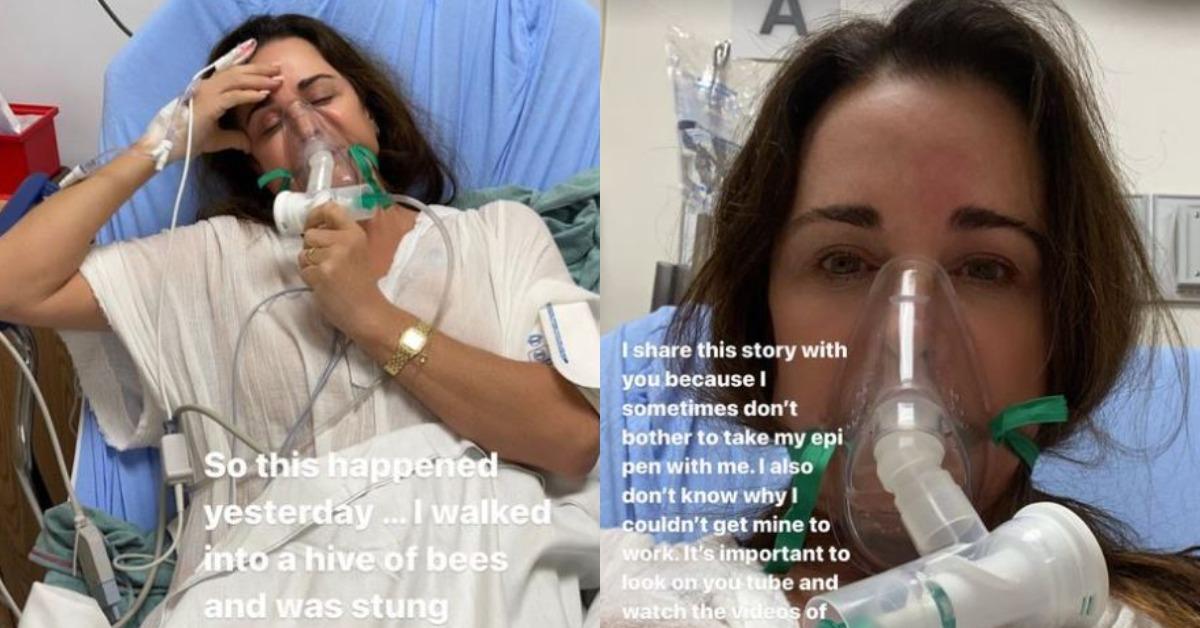 Article continues below advertisement
Richards ended her series of posts with another picture of herself in the hospital captioned, "I share this story with you because I sometimes don't bother to take my epi pen with me. I also don't know why I couldn't get mine to work."
The RHOBH star went on warning her followers that it is important for those with severe allergies to look up videos online to learn how to use their EpiPen, since there are "different types" of the lifesaving injection that "work differently".
Richards has since updated fans that she is safe at home and feeling better despite the stings.