NEWS
Richard Gere's New Life At 73: How Screen Hunk Found Love Later In Life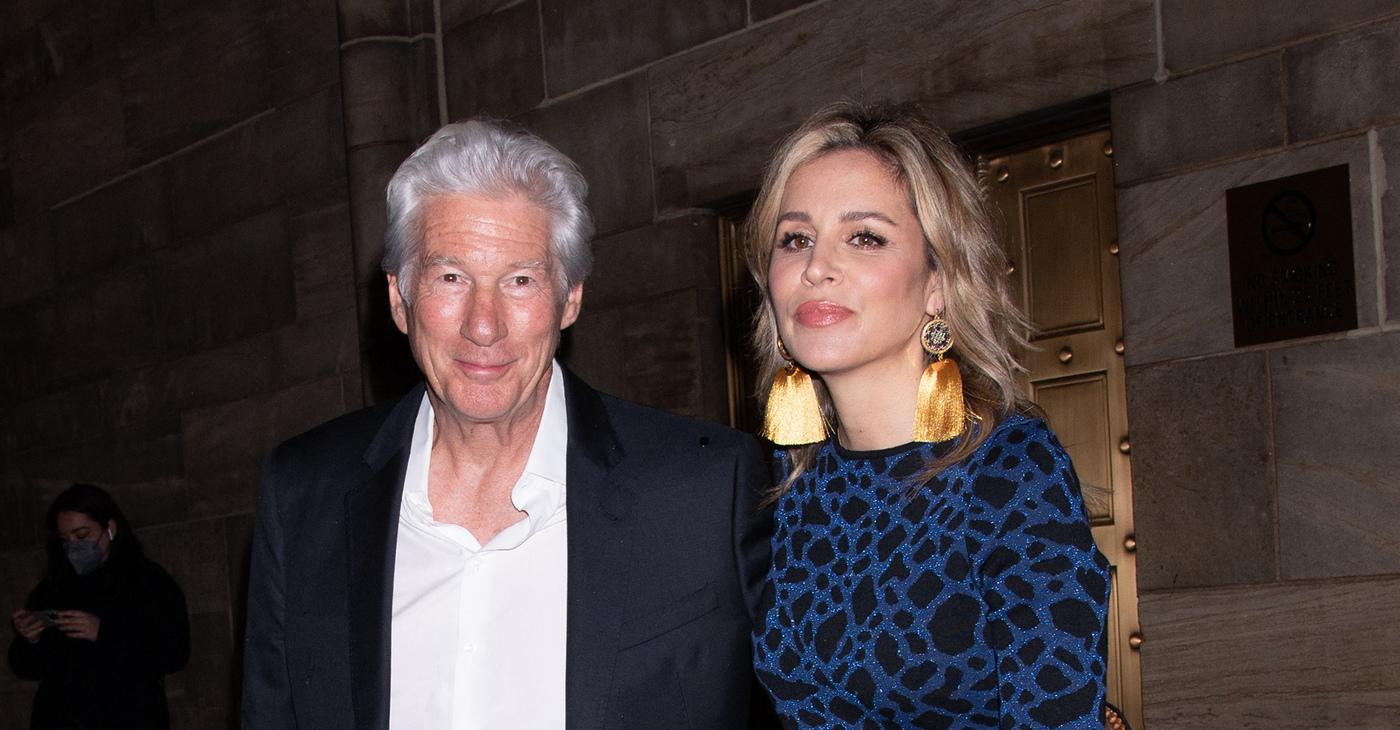 Screen hunk Richard Gere turned 73 in the past seven months — and he's more in love than ever! With beautiful wife Alejandra Silva and two brand-new baby boys, the actor is living proof that age is no barrier when it comes to love! "I'm the happiest man in the universe!" gushed Gere. "How could I not be? I'm married to a beautiful woman who is smart, sensitive, committed to helping people, who's fun, patient, who knows how to forgive, who's a great cook — and who makes the best salads in the world!"
Article continues below advertisement
It took the handsome star — who's best known for movie megahits like 1980's American Gigolo, 1982's An Officer and a Gentleman and Pretty Woman in 1990 — almost a lifetime to find his soulmate. He's had dozens of girlfriends and affairs, plus two marriages that ended in divorce. The first was to supermodel Cindy Crawford, which lasted from 1991 to 1995. The second was to actress Carey Lowell, who he wed in 2002 and divorced in 2016. They have a son, Homer James Jigme. Although the actor's oldest keeps a low profile, the twosome have always been very close. "Homer is the joy of my life," Gere once gushed. "Loves music, very fast runner, very smart. Very funny. Pretty quick he learned irony, which is a wonderful quality for any human being."
Homer is now a student at prestigious Brown University, where he will graduate with a degree in psychology and art. Gere and wife Silva, who's from Spain, wed in a secret ceremony in 2018. Silva is a Buddhist, like Gere, and at their wedding they welcomed several Tibetan monks to the celebration. The Dalai Lama himself blessed Silva's unborn child when they first found out she was pregnant. The loved-up couple met in Italy in 2014 when the actor stayed at a hotel Silva's family owned. "Our karma was attracted the moment we saw each other," said Silva. "I'm not ignoring our age difference and what it means to be with a Hollywood star, but when there's such a strong karmic energy, the problems disappear."
At first, Gere wooed her the old-fashioned way and sent her flowers until she agreed to date him. As if that wasn't romantic enough, he also regularly writes songs for her! The Spanish activist lived in Madrid — and they carried out a long-distance relationship — until they married, and she moved to his stunning $30 million, 50-acre estate in New York's Hudson Valley, where he's lived for the last 20 years. Their first son, Alexander, was born in February 2019. In April 2020, they reported the birth of their second son, but no other details. While they're very private about their three-year-old and two-year-old boys, they're clearly blissful parents. Like Gere, Silva also has an older son from a previous marriage, nine-year-old Albert.
Article continues below advertisement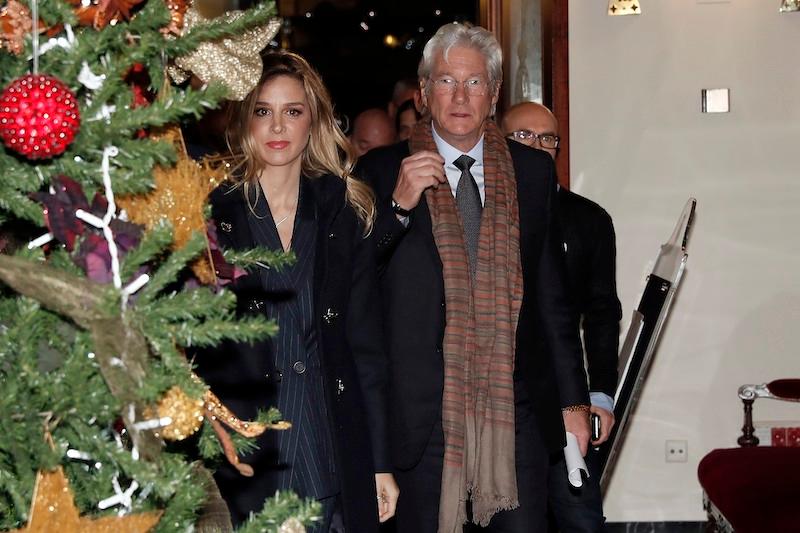 Gere and Silva— whose father is wealthy businessman Ignacio Silva and ex-husband is mining magnate Govind Friedland — also share a love of philanthropy and working for the less fortunate. Silva heads up a charity that aims to eliminate homelessness in Spain. "I've slept on the street to understand the struggle of the homeless," said Silva. "I'm not scared of rolling up my sleeves and diving into work. If I do something, I put 100 percent effort in. If I can't, I'd rather not do it."
Gere's philanthropy is one of the things that drew her to him. "What I love most about him is his humanitarian side," sid Sulva. "He's a very empathetic person."
Article continues below advertisement
Never miss a story — sign up for the OK! newsletter to stay up-to-date on the best of what OK! has to offer. It's gossip too good to wait for!
Article continues below advertisement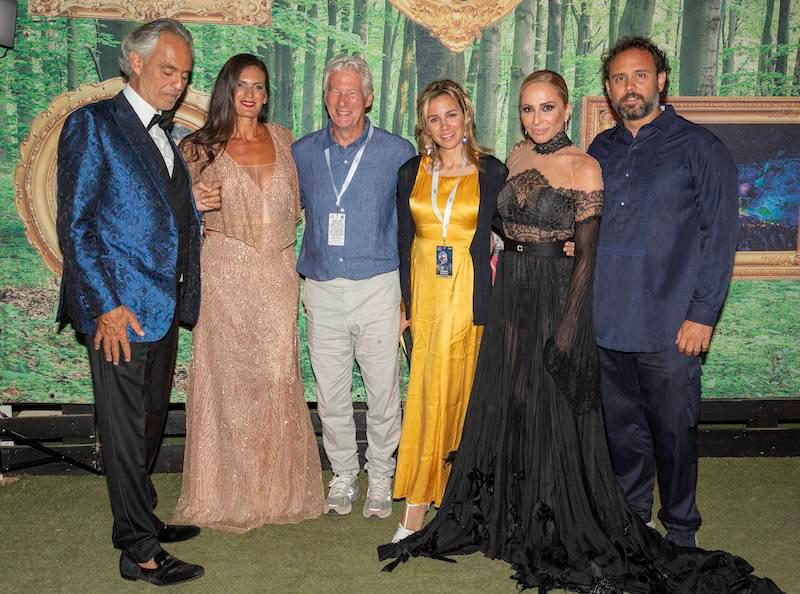 Nowadays, Gere — who's worth about $120 million — and his expanding family roam his woodland paradise, which includes a pool, a private lake with a sandy beach and private island, rolling hills for horseback riding and a hidden soccer field. The home is an eight-bedroom, 12,000-square foot mansion. An insider revealed, "Richard has been much happier in this half of his life because he is settled, confident and doing what he likes. "Practicing Buddhism and doing humanitarian work have fulfilled and transformed him, and he is at a stage when he can make the kinds of films that he likes."
Like her happy hubby, Silva's living a dream. "He is the most humble, sensitive, affectionate, attentive, funny, generous man that I've ever met," she said. "What can I say? I'm so in love! How would you feel if each morning you were asked, 'What would make you happy today?' "Not a day goes by that he doesn't mention how impor- tant I am to him ... Without a doubt, I feel like the luckiest woman in the world. I feel like I'm in a fairy tale."