Disturbing 911 Call Leaked: Richard Sherman's Wife Says Football Pro Was 'Threatening To Kill Himself' Before Arrest
After former All-Pro Richard Sherman was arrested on Wednesday, July 14, on a burglary domestic violence charge, the audio from his wife Ashley Moss' 911 call was leaked by KIRO radio station.
Article continues below advertisement
"He's trying to leave now. He's being aggressive. He's wrestling with my uncle," Moss said on the call. "He's threatening to kill himself. He's sent text messages to people saying he's going to hang himself… This is like a f**king emergency, I need officers here now."
She said that her husband had no weapons and asked that police do not shoot him when they arrive. "He's said that if the police show up, he'll try to fight them," she said.
Article continues below advertisement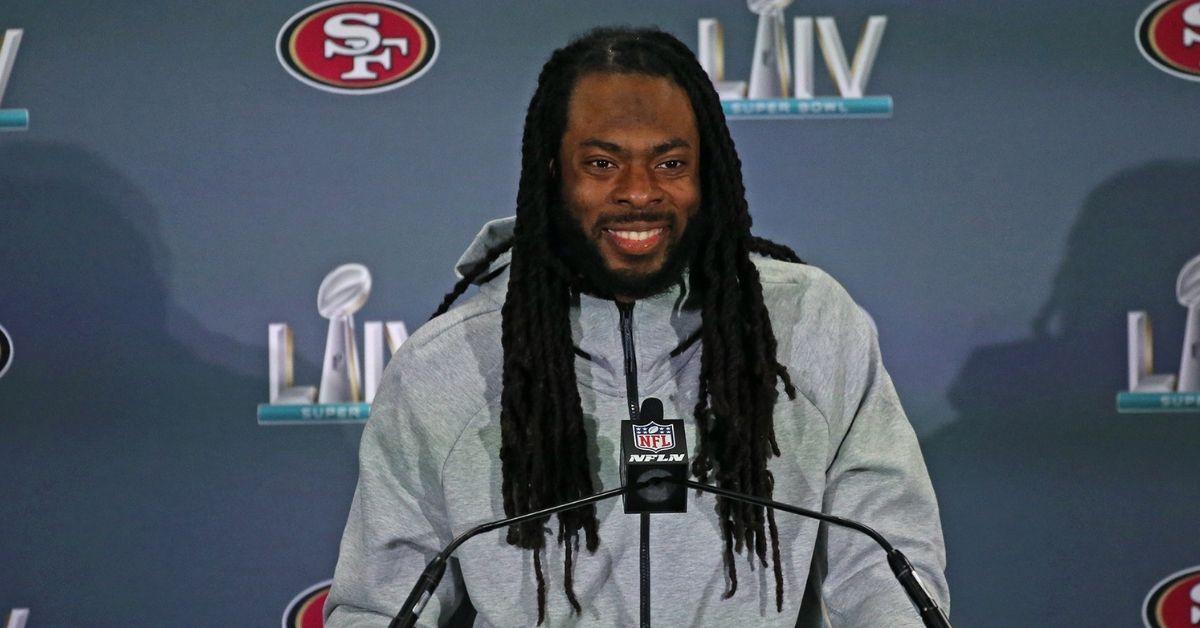 Article continues below advertisement
During the call, Moss reportedly also said that Sherman had drank two bottles of hard liquor and was trying to drive away but she had shut off the gate.
Article continues below advertisement
At around 2 a.m., the 33-year-old reportedly tried to break into his in-laws' home, according to Redmond Police Chief Darrell Lowe. Officers tried to defuse the situation with one offer trying to relate to Sherman by saying that he had once parked the football pro's car while he was a valet when he was a teenager.
Article continues below advertisement
At the hospital, a warrant was obtained for a blood test to determine if Sherman was intoxicated. The results are said to be pending.
Sherman was reportedly denied bail. However, a Redmond Police Department spokesperson told ESPN that it is standard procedure before domestic violence suspects can appear before a judge.
Article continues below advertisement
"At this time we're going to make no statements, except he didn't harm anybody," Moss said in a statement to The Seattle Times. "My kids were not harmed in the incident. He's a good person and this is not his character. We're doing alright, just trying to get him out. I want people to know no one was injured."
Article continues below advertisement
Sherman is also under investigation by the Washington State Patrol for another incident because he allegedly struck a cement barrier before arriving at the family member's residence, USA Today noted. Lowe said that a 911 call was received at approximately 1:26 a.m. about a driver who was potentially impaired.
According to ESPN, Sherman's hearing is scheduled to take place on Thursday, July 15, when the judge will determine if there was probable cause for an arrest and also set bail.
Article continues below advertisement
Sherman is also vice-president of the NFL Players Association's executive committee, which said it had been "made aware of an arrest last night of one of our player leaders for an alleged domestic violence incident and have activated our domestic violence crisis protocol for the protection and support of everyone involved."