NEWS
'RuPaul's Drag Race' Star Tina Burner Claps Back At Sherry Pie Comparisons — Would Rather Be Compared To Ronald McDonald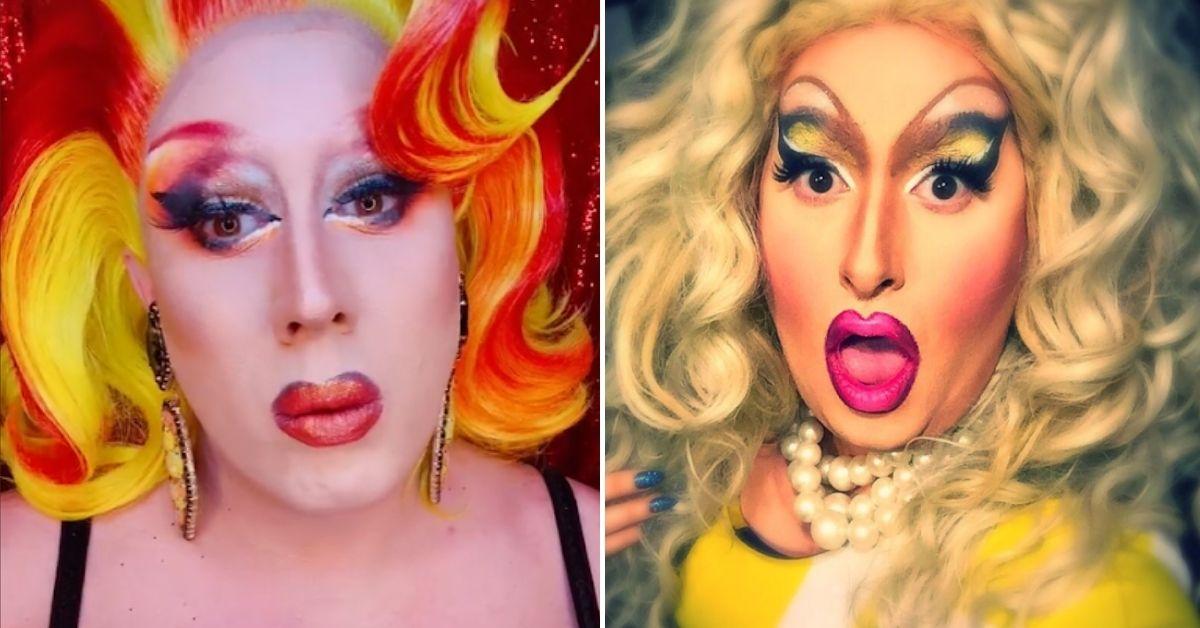 The queen of clapping back! RuPaul's Drag Race season 13 star Tina Burner shot back at fans who compared her to disqualified season 12 contestant Sherry Pie earlier this year.
Article continues below advertisement
Last year, Pie, whose real name is Joey Gugliemelli, was axed from the show amid sexual misconduct allegations when the drag queen was accused of impersonating a New York City casting director and convincing male actors to film themselves auditioning for a fake role. While Gugliemelli said that he was going to therapy to overcome the issue, Drag Race still disqualified the queen.
After Gugliemelli's exit, the show limited his airtime and edited out his confessionals but he had made it all the way to the final.
Fans drew comparisons between Pie and Burner, whose real name is Kristian Seeber, as they're both from New York, but Burner is not the only drag queen from the Big Apple, and there are no allegations of the same nature against Burner. 
Article continues below advertisement
Article continues below advertisement
"Posting that I give bad Sherry Pie vibes is problematic. There are victims of that situation that I'm sure aren't looking to relive that. From the actual parties involved reaching to the effects of the cast and production," Burner tweeted. 
"I'm all here for a good comparison. From big bird, Ronald McDonald and a sexy hot dog y'all have kept me laughing. The constant sexual allegation comparisons are just tasteless. If you do better you ain't gotta get better. Much love and alot of shade ;)"
Article continues below advertisement
The Ronald McDonald comparisons came to a head when fans made memes comparing the queen to the franchise due to her signature red-and-yellow looks. 
Earlier this month Burner showed that she's a good sport and shared some of the McDonald's memes, which have since been removed.
Burner shared an edited of image of herself in a red-and-yellow toy car with Ronald McDonald. "Get in loser we're going to McDonalds," the meme read in a nod to Mean Girls. "Tina Burner picking the kids up at school," a fan wrote.  
Article continues below advertisement
Meanwhile, Tamron Hall was criticized for having Gugliemelli on her show, as previously reported by OK!. 
"I've been a reporter for 30 years. I've conducted and watched interviews with people who have done bad things. I have interviewed rapists, I have interviewed murderers… It's not giving away your platform. It's called an interview. And people who do bad things are interviewed. R. Kelly comes to mind," Hall said.
Article continues below advertisement
"We believe the men who've gone on the record about Sherry Pie. We believe in being fair, and we don't give free passes. I don't give free passes. Sherry Pie agreed to an interview, no conditions, we've offered no opportunity to promote a book, or podcast or anything that can be seen as profited. This interview is what we say every day on the show. Let's talk about it, and that's what we're going to do." 
"I am here to just apologize and I want to make that very clear. I understand now in lieu of this year how much pain I've caused ... and I just want to let the victims know and everyone else know that I am so sorry," Gugliemelli said.