NEWS
Ryan Seacrest Boasts About ABC's New Year's Eve Ratings, Subtly Disses Andy Cohen After The Bravo Boss Bashed The Broadcast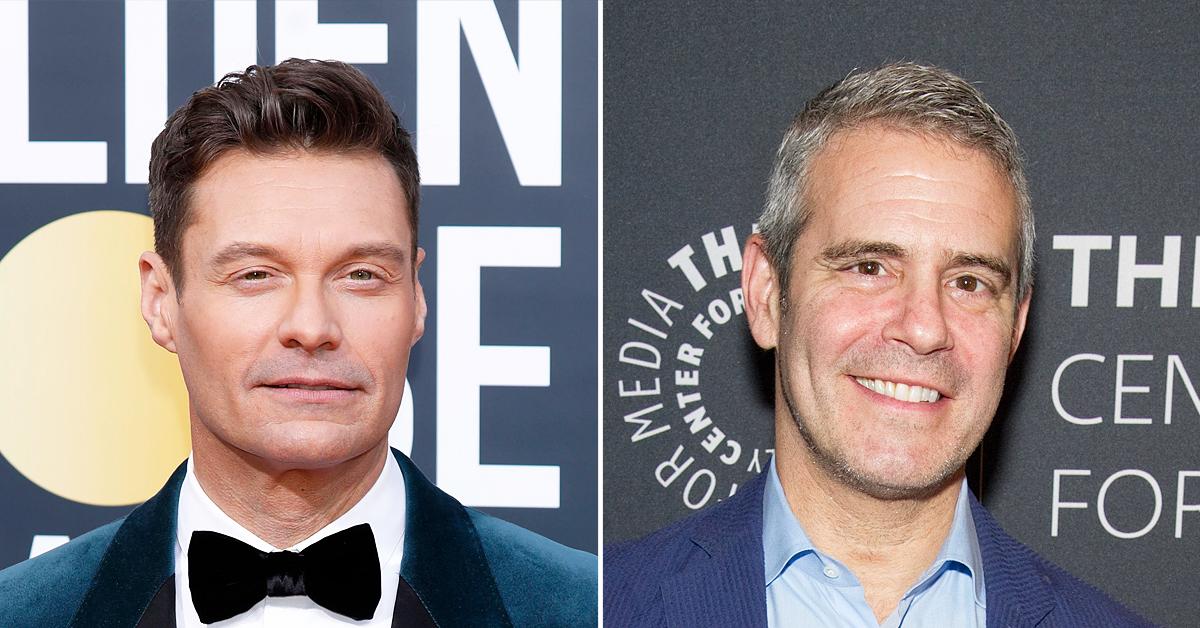 Article continues below advertisement
On Wednesday, January 5, the Live with Kelly and Ryan host, 47, took to his Instagram Story to boast about the "dominant" ratings his ABC special Dick Clark's New Year's Rockin' Eve raked in against the other December 31st specials.
Article continues below advertisement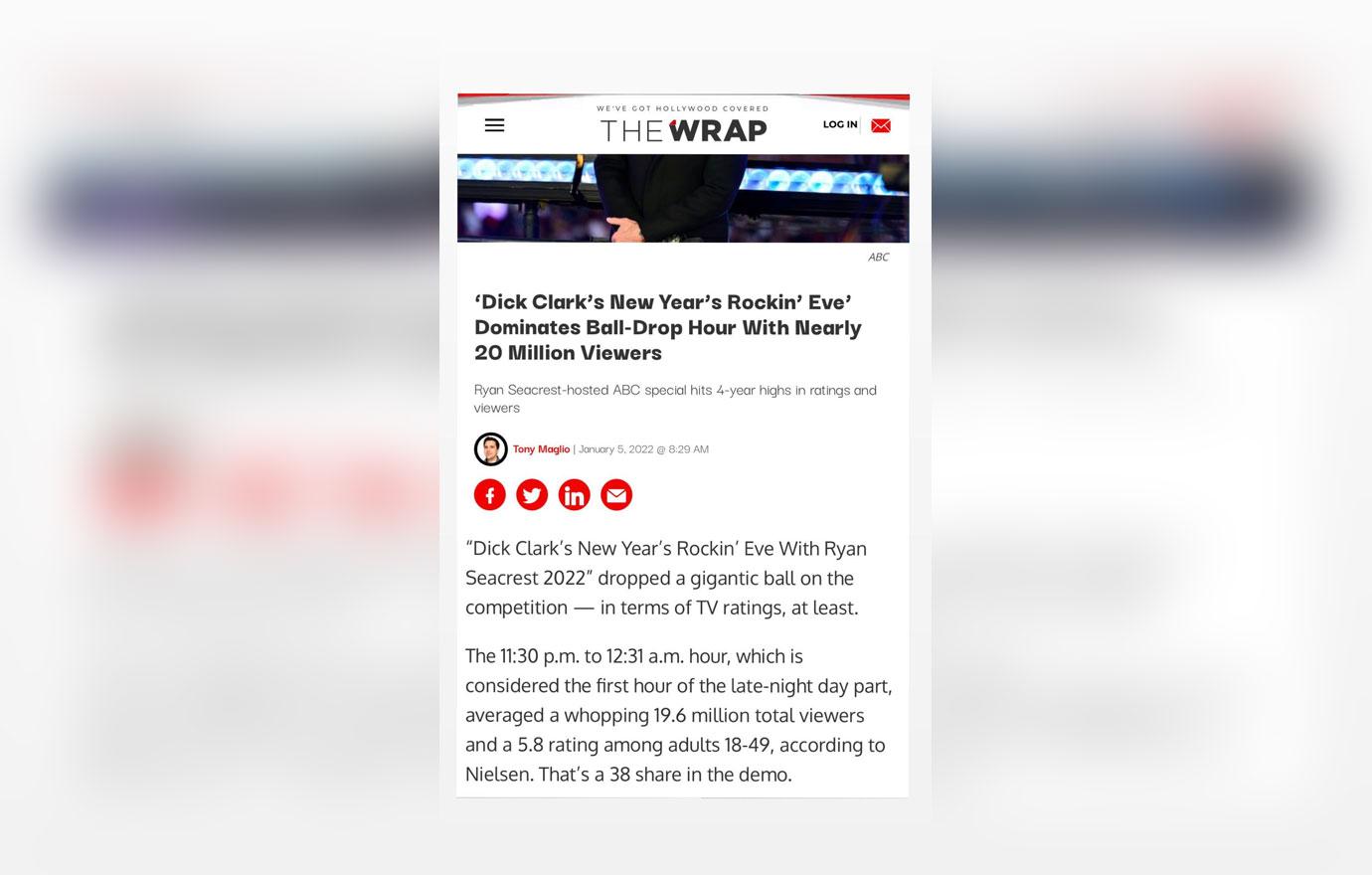 "Ryan Seacrest's group of losers that are performing behind us," Cohen jokingly said during the broadcast after consuming a few too many cocktails. "I mean, with all due [respect], if you've been watching ABC tonight, you've seen nothing. I'm sorry."
Article continues below advertisement
Article continues below advertisement
"The only thing that I regret saying, the only thing is that I slammed the ABC broadcast and I really like Ryan Seacrest and he's a great guy," Cohen apologetically said. "I really regret saying that, and I was just stupid and drunk and feeling it."
"I just kept talking and I shouldn't have," the Most Talkative: Stories from the Front Lines of Pop Culture author added. "I felt bad about that. So that is the only thing. It's the only thing."
Article continues below advertisement
Not only did Cohen's comments shock the public, but they also apparently made it a bit awkward for their mutual friend Kelly Ripa. A source dished to Radar, "Kelly likes Andy, but she adores Ryan."
Article continues below advertisement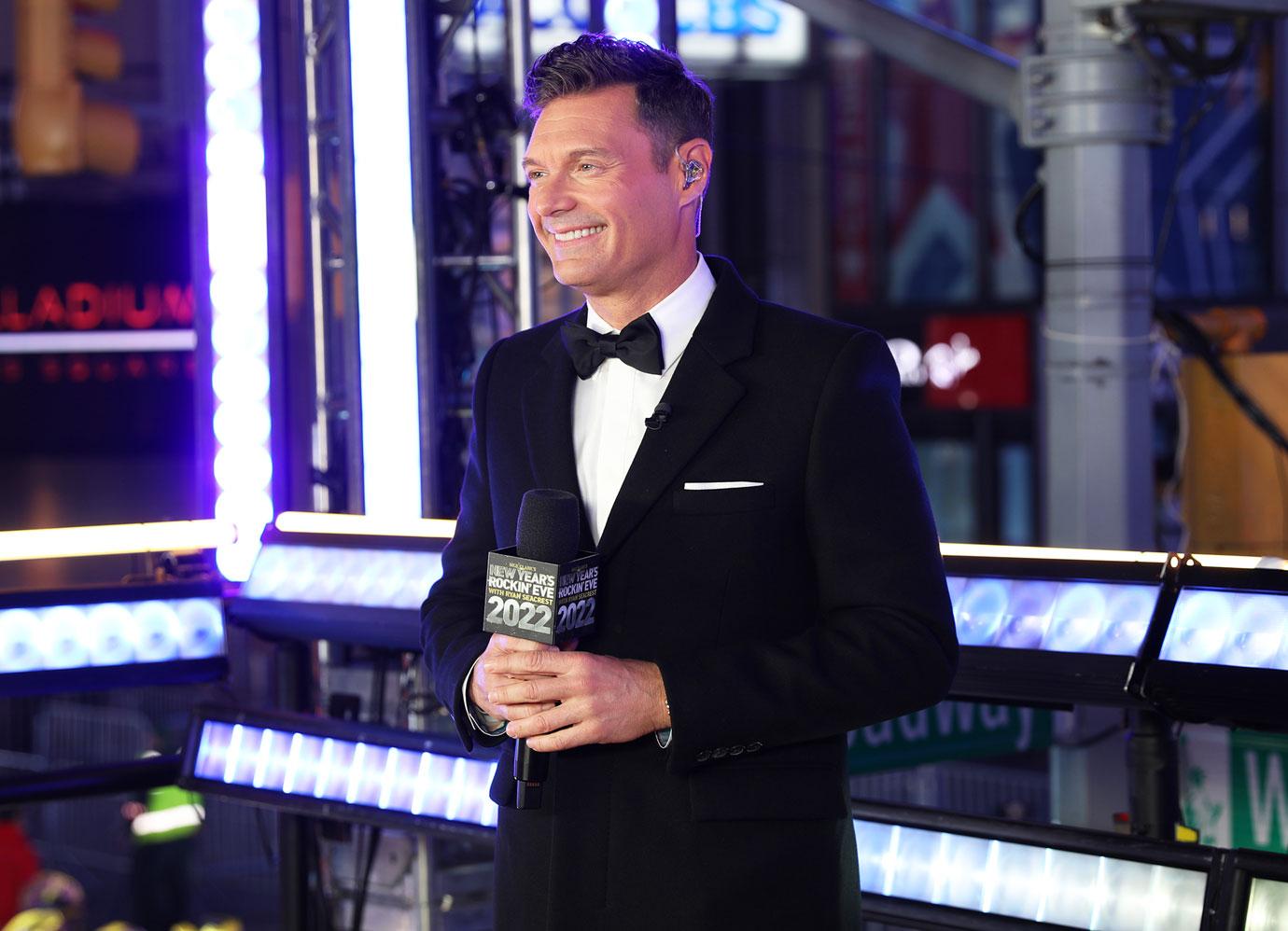 "Andy is her friend, but Ryan is her work husband, he is family," the insider close to the daytime diva, 51, added. "When you attack Ryan, you also attack Kelly, that is how close they are."
"What makes matters worse is that Kelly works for ABC. She is very loyal. She is a class act. Calling ABC viewers 'losers' isn't cool," the source maintained. "One thing is for sure, it's going to be very to ever ask Andy to fill in on ABC next to Kelly the next time Ryan is off."