NEWS
Salma Hayek Questions Why She 'Didn't Have The Courage' To Speak Up About Harvey Weinstein Sooner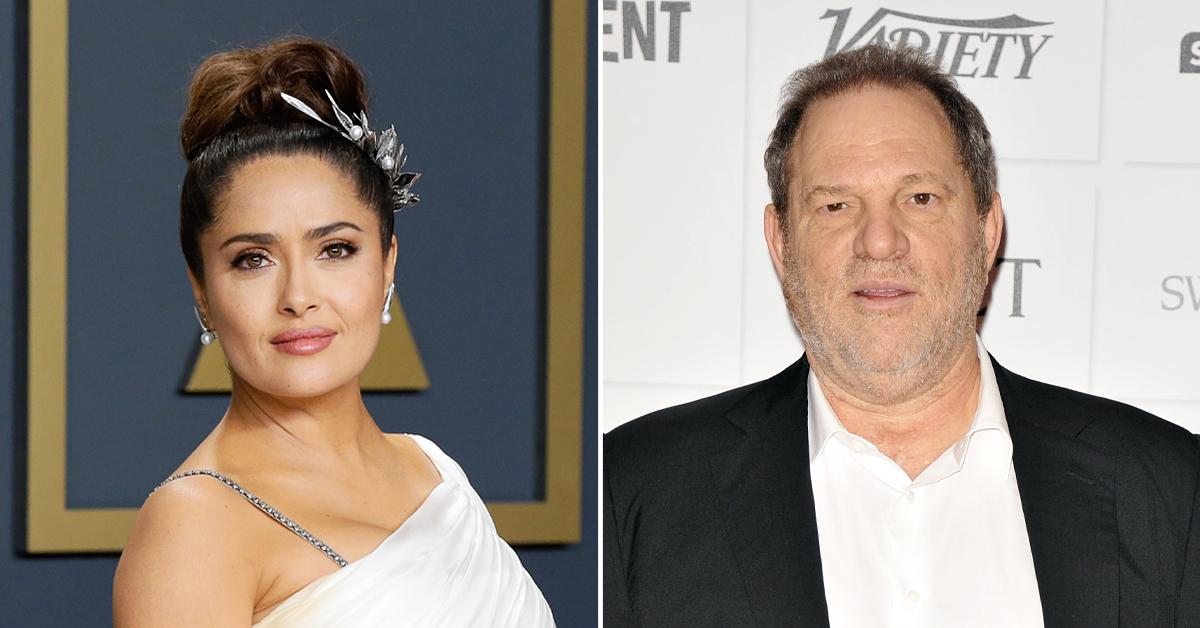 Article continues below advertisement
In an interview with InStyle published on Tuesday, June 8, the actress, 54, recounted her harrowing experience working with the former Miramax cofounder, whose predatory behavior — which was exposed in 2017 — sparked the #MeToo movement. After Hayek repeatedly rebuffed his sexual advances, Weinstein would fly into fits of rage before ultimately demanding she appear fully nude in Frida during a sex scene with costar Ashley Judd.
Article continues below advertisement
The Grown Ups actress acknowledged others weren't as lucky to escape his wrath unscathed. "Some people got raped," she told the outlet. "It makes you wonder if you had said something [back then], would it have been different? How come I didn't have the courage? But I dealt with it to the best of my ability at the time."
Weinstein, 69, eventually tried to sabotage the 2002 film altogether by demanding script rewrites and a near-impossible task of securing notable names in minor roles — which only fueled Hayek to see the drama to its completion. "For me Frida was a political statement, a social statement, a feminist statement," she explained. "It was my way of screaming. And Harvey used my way of screaming to repress me even more. So I could not let him win." (The film — in which Hayek portrays Mexican painter Frida Kahlo — went on to win two Academy Awards.)
Article continues below advertisement
This is not the first time Hayek has spoken up about the mistreatment she faced as a result of working with Weinstein. In 2017, she penned a moving New York Times op-ed in which she revealed that at first, she was thrilled to work with the former Hollywood heavyweight. "He had taken a chance on me — a nobody. He had said yes," the Fools Rush In actress explained. "Little did I know it would become my turn to say no. No to opening the door to him at all hours of the night, hotel after hotel, location after location, where he would show up unexpectedly, including one location where I was doing a movie he wasn't even involved with."
Article continues below advertisement
Nearly 100 women – including actresses Angelina Jolie, Gwyneth Paltrow and Rose McGowan, to name a few — have accused the former producer of harassment and/or sexual misconduct. In March, Weinstein was found guilty of rape. He is currently serving a 23-year prison sentence at Wende Correctional Facility in New York.
As OK! previously reported, the former media mogul's lawyers filed an appeal in April asking for a new trial with the hope to reverse his sex crimes conviction.