PHOTOS
Is That You, Manolo? Sarah Jessica Parker Models Sexy Shoes At Her Own Retail Boutique In New York City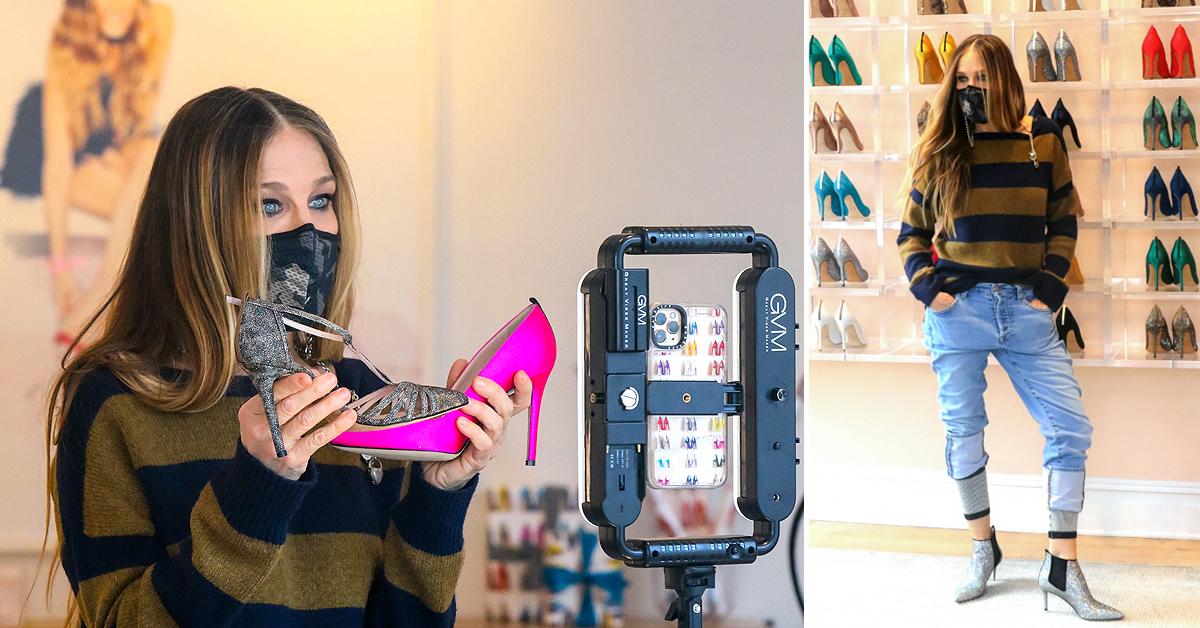 If just seeing photos of Sarah Jessica Parker's gorgeous line of shoes, which she launched in 2014, is enough to make you salivate, the fashion-forward actress is giving all Carrie Bradshaws-in-training a look at how the footwear appears on a real model. Herself, that is!
Who better to model her newest line of shoes than Parker, after all? She stopped by her flagship New York City boutique recently to give her latest designs a promotional whirl for the cameras.
Article continues below advertisement
Parker is a seasoned multitasker, balancing her retail and design business with acting: She's set to reboot her beloved series, Sex And The City, for HBO Max, in which she and co-stars Kristin Davis and Cynthia Nixon will portray their much-adored characters navigating the Big Apple in their 50s. Shooting reportedly starts this spring!
OK! has all the cute shots of Parker trying on her shoes. Which pair is your favorite?
Article continues below advertisement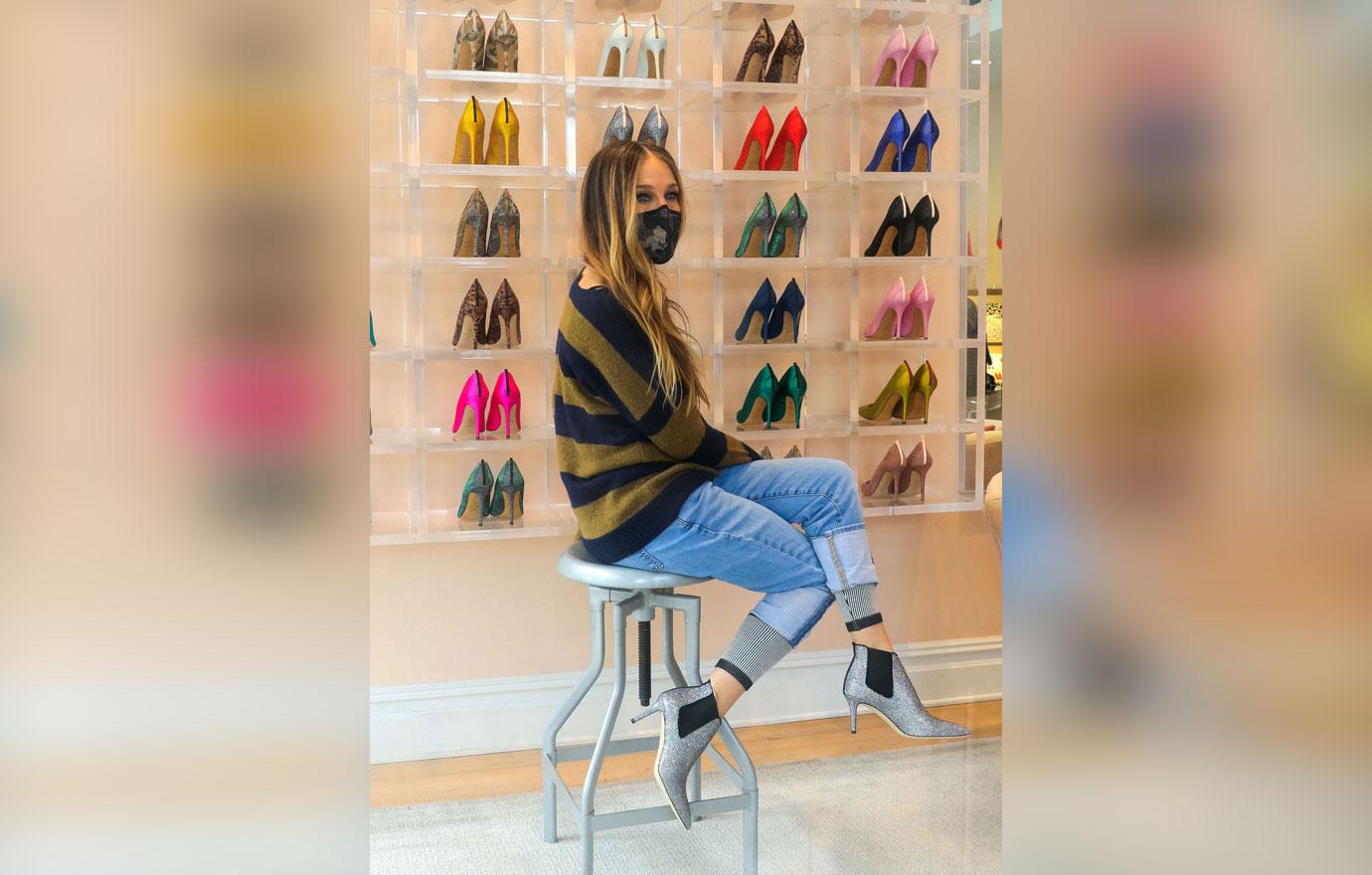 Parker, dressed casually but still impeccably stylish in cuffed jeans, slouchy sweater and coordinating face mask, showed how it's possible to give a pair of silver-glitter booties an everyday spin.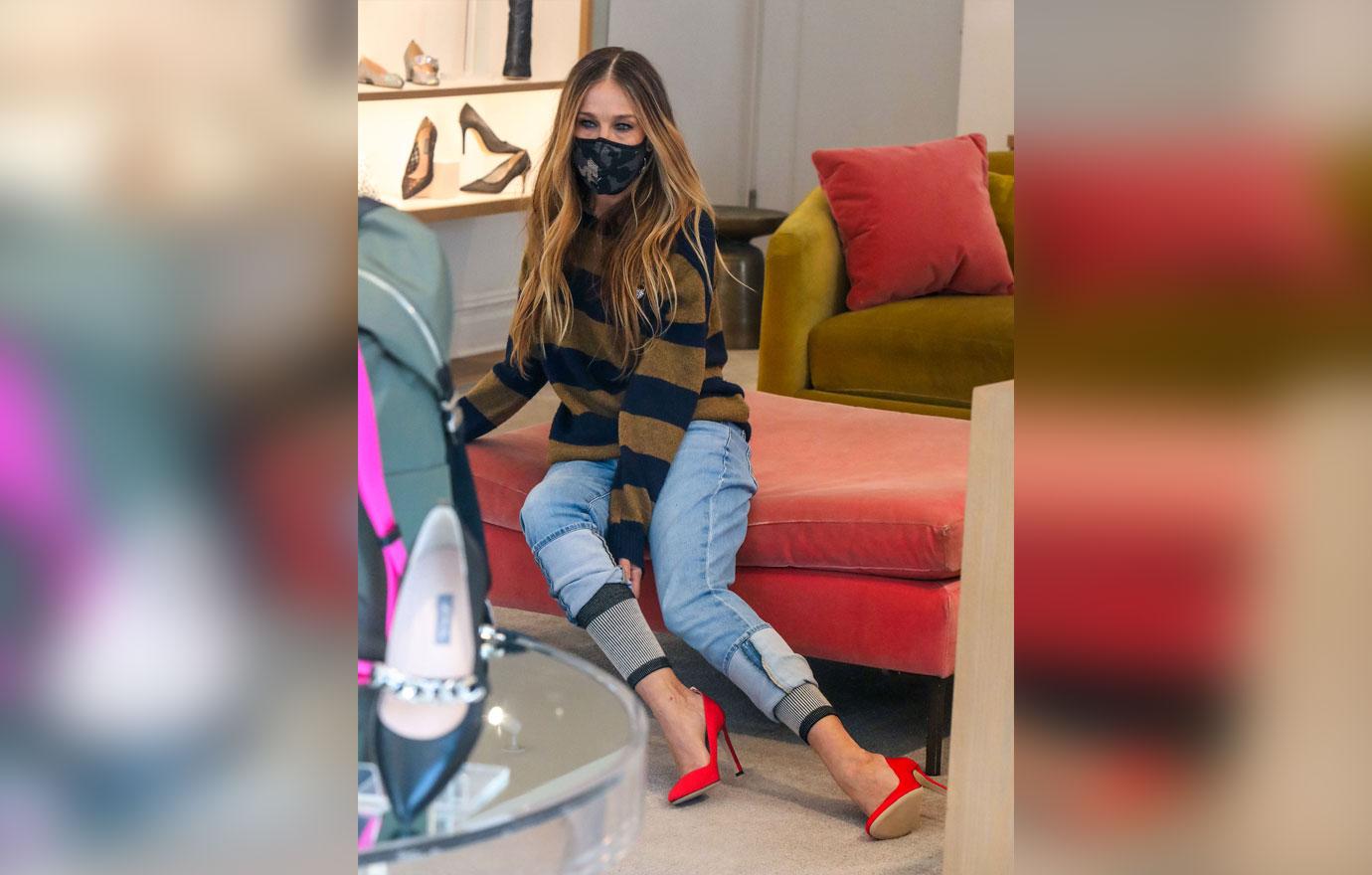 Parker also revealed how a pair of tomato-red, sky-high heels can also work perfectly well with a decidedly informal getup.
Article continues below advertisement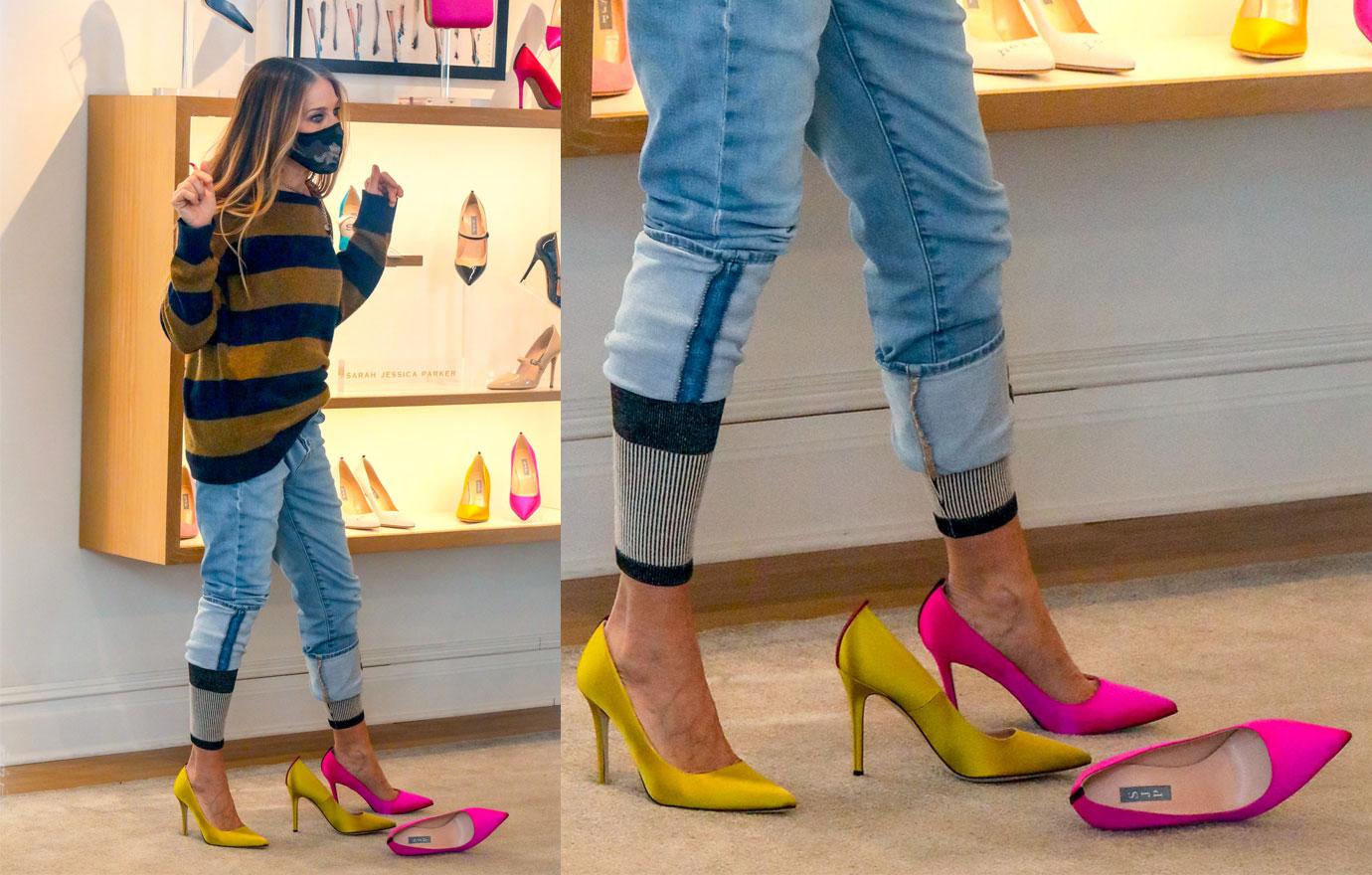 Yellow or pink satin pumps? Parker looks as if she's having a hard time deciding which she likes best. So are we!
The actress appears to be daydreaming about snow- and slush-free days when she can rock this pair of bi-color stunners. Probably not a good idea to take these babies out on the NYC sidewalks just yet...
Article continues below advertisement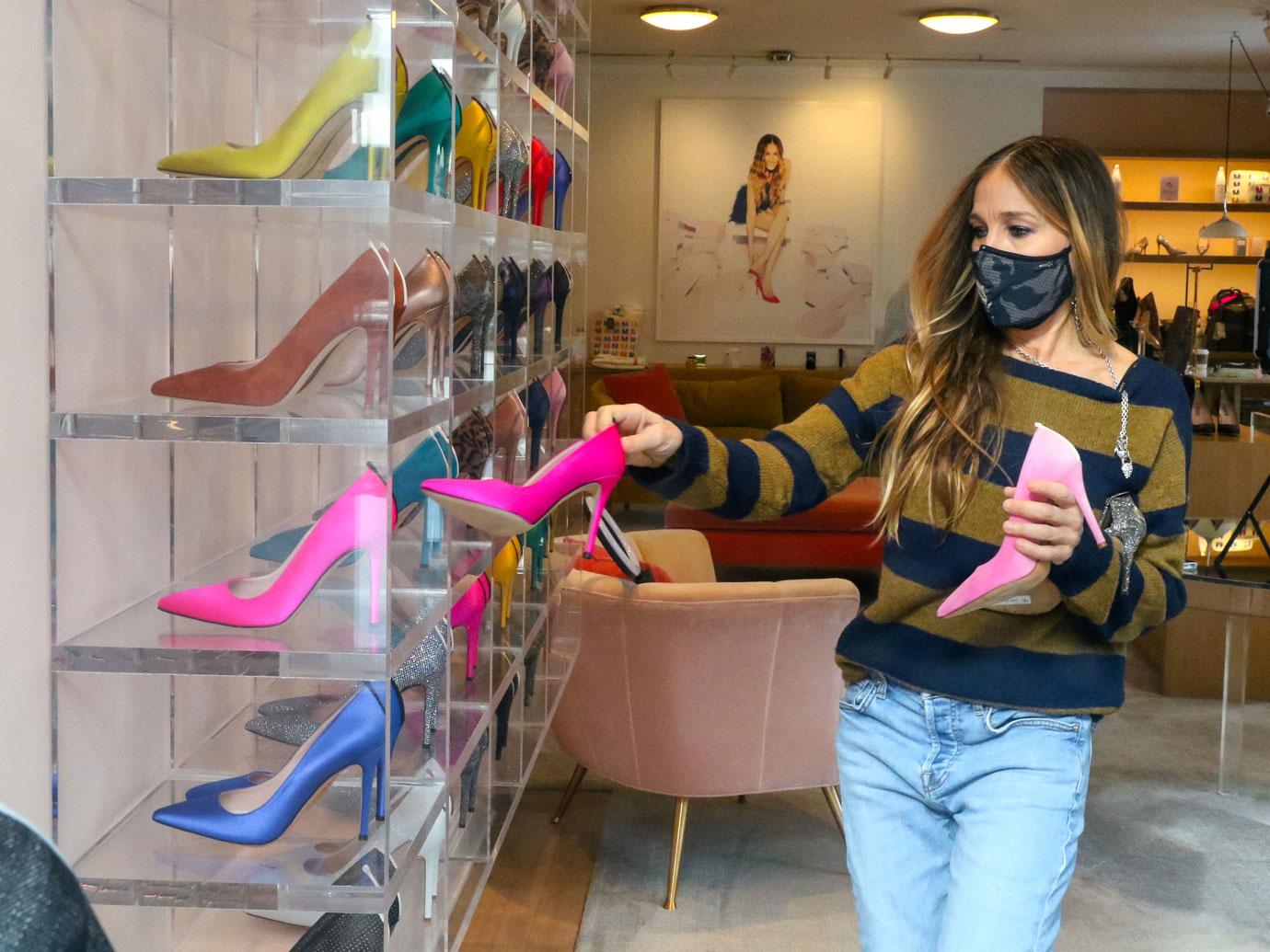 Parker is known for being very involved with all aspects of her business, and here she appears to be making sure the boutique displays are just so.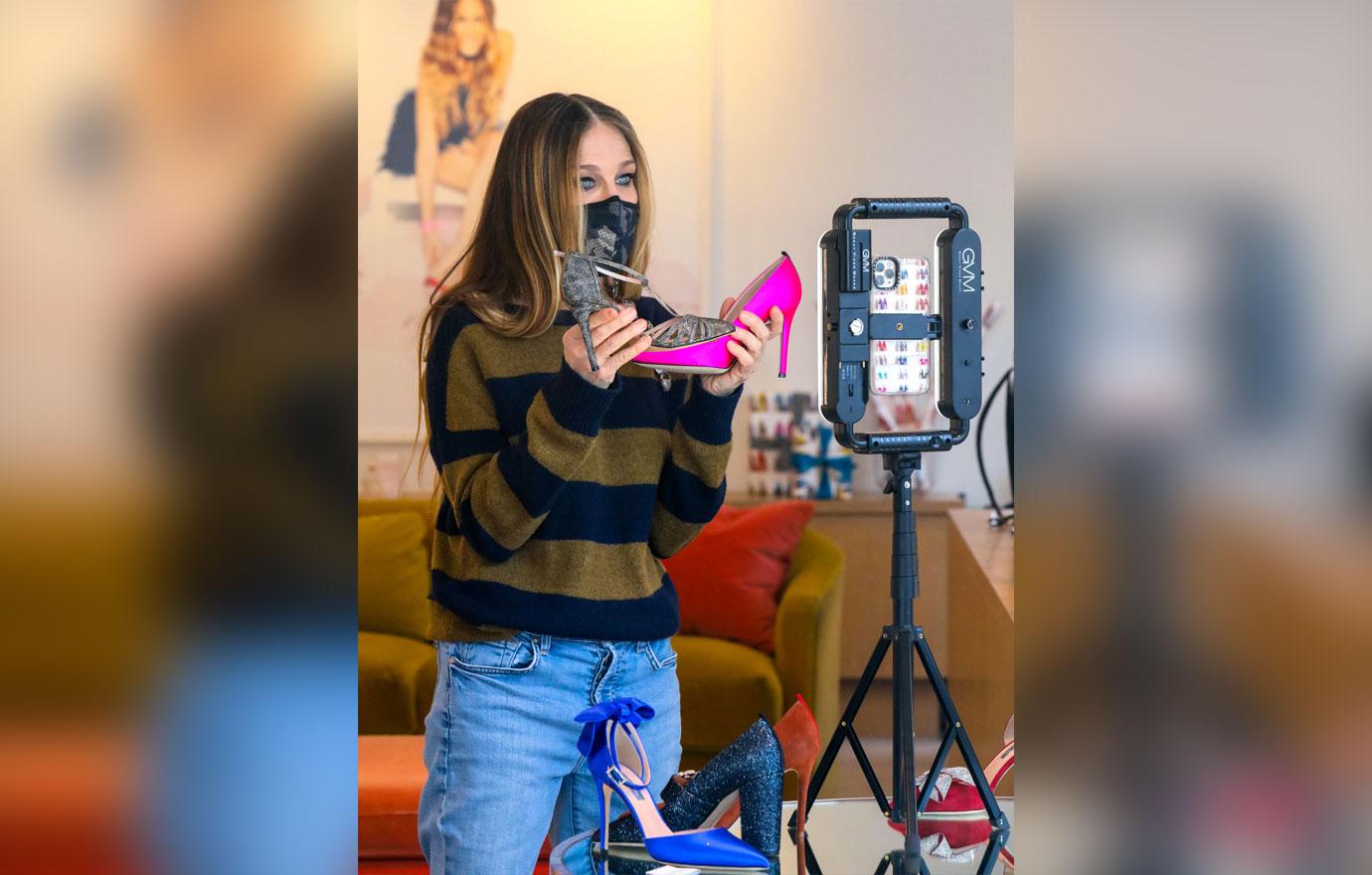 Parker's footwear runs on the pricier side, in the $300-500 range per pair, but each style is uniquely timeless. Her brand is the go-to for fashionistas who love to stand out. As her retail website states: "Color is always a neutral!"