PHOTOS
The Men Of 'Sex And The City' — Who Could Make A Comeback In The HBO Max Reboot?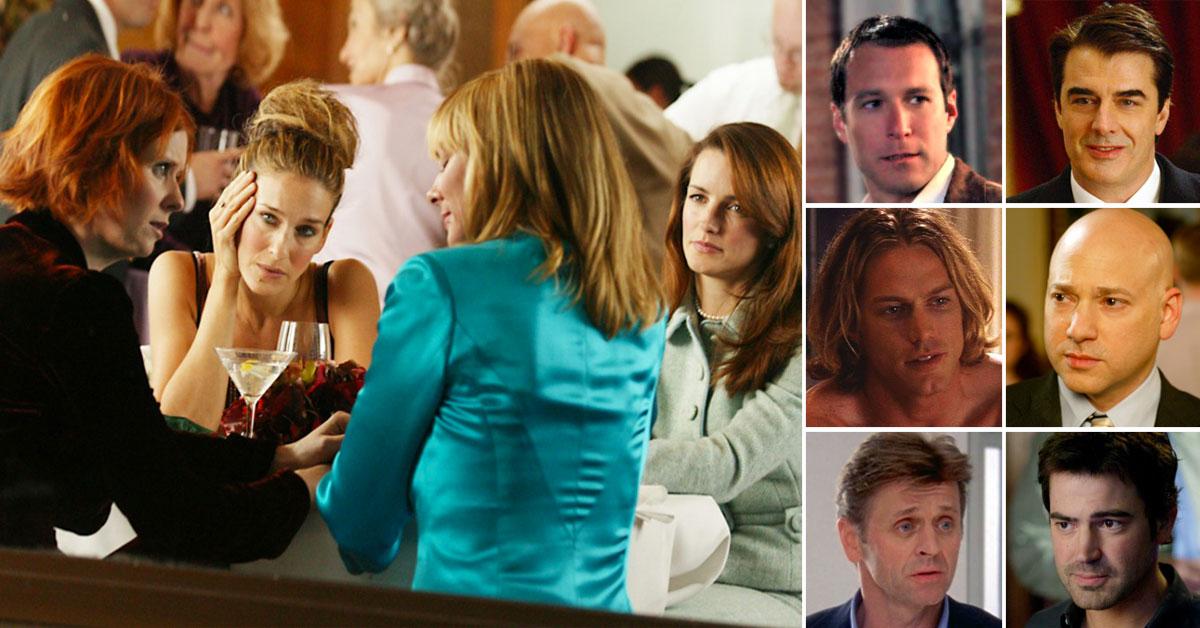 Article continues below advertisement
40 OMG Moments From 'Sex And The City' That Make Us Clap, Cry & Cringe
So far, no other casting choices have been revealed, but we couldn't help but wonder which of the character's loved ones of past and present could make an appearance in the new series.
From tycoons and waiters to furniture makers, OK! rounds up the male characters we would love to see one more time.
Mr. Big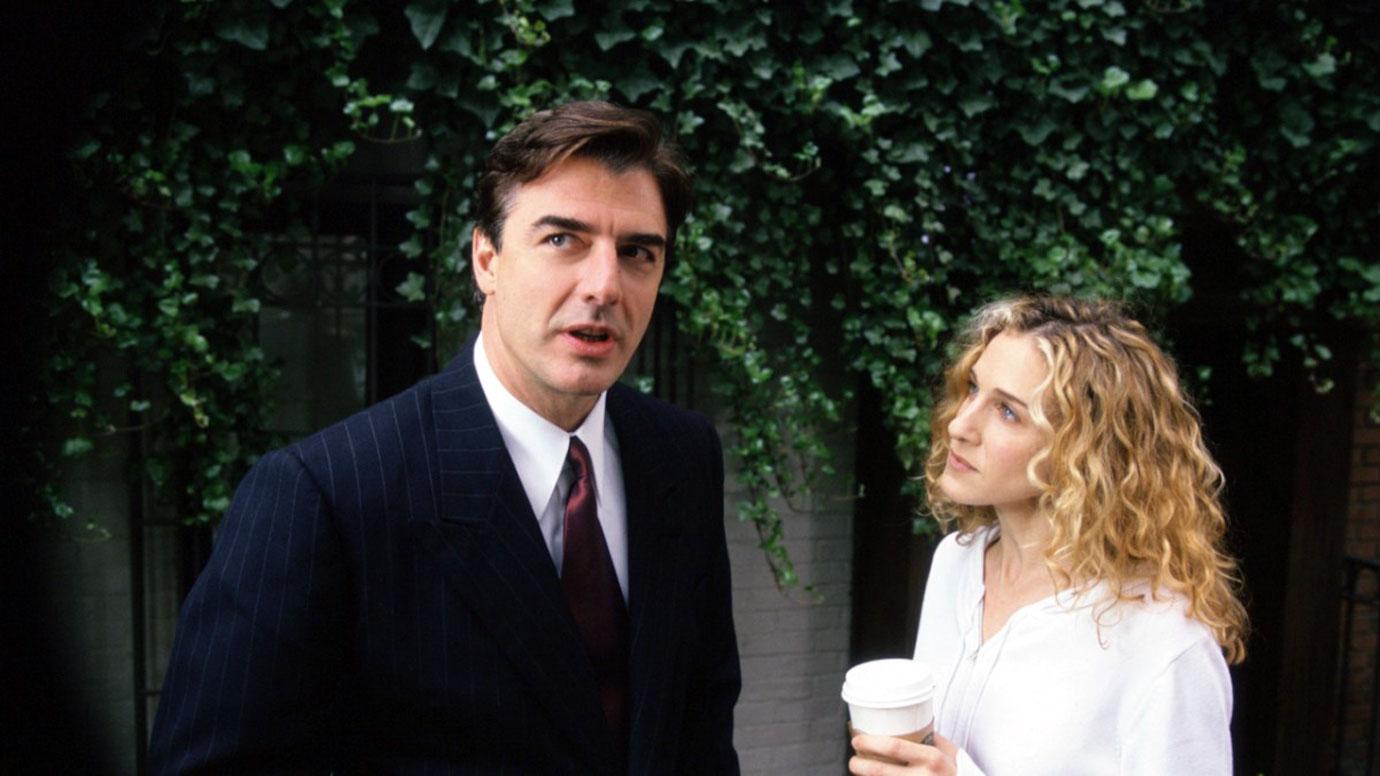 Infuriating and intoxicating from the very first episode, this devilishly handsome man-about-town, played by Chris Noth, dangles the L-word in front of Carrie like candy. "I get it, you've never been in love," he tells her, making it seem like he's open to the proposition.
Yet Carrie spends the next six seasons looking for reassurance from Big that they really are the real thing, sparkle and all. Hopeless romantics all over the world swooned when Big finally came to his senses and Carrie got her happy ending.
Article continues below advertisement
Aidan Shaw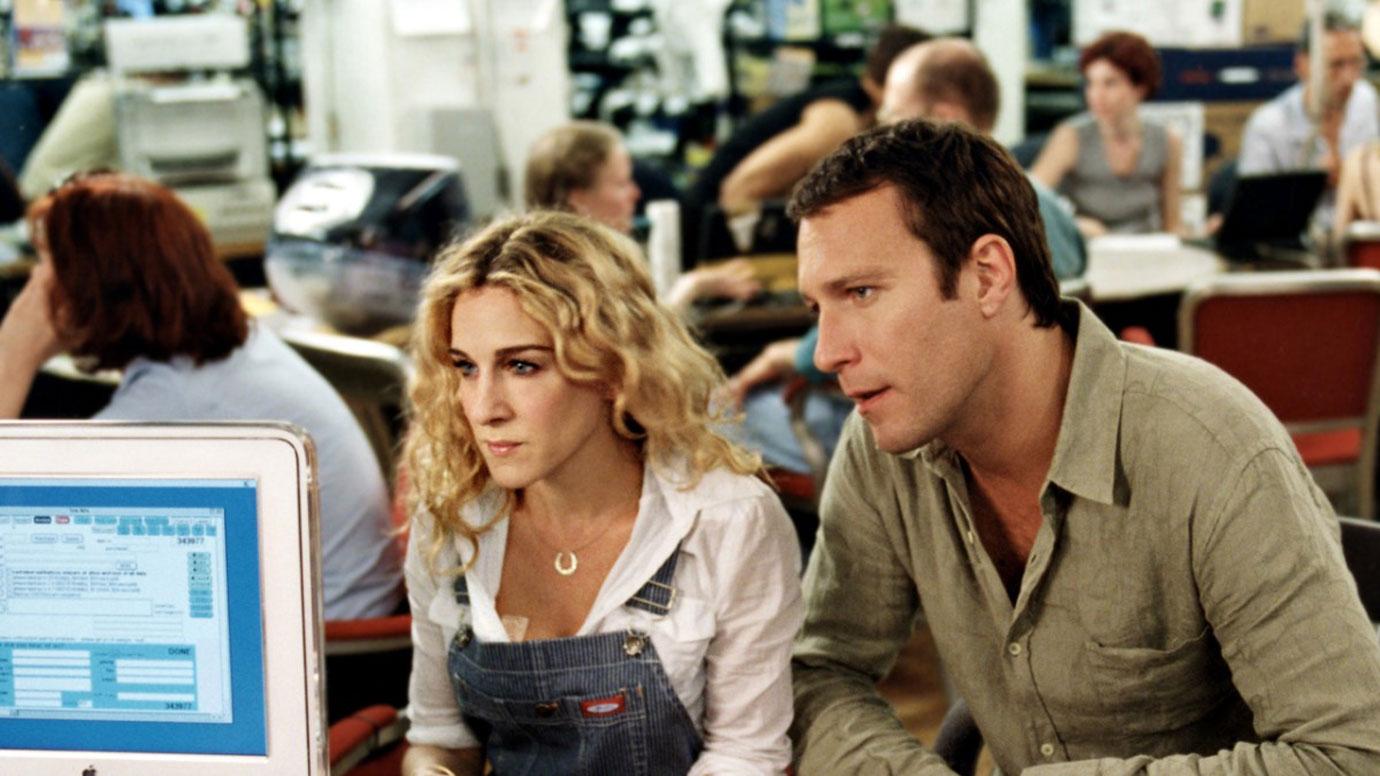 "He was warm, masculine, classic American, just like his furniture," is how Carrie describes him the day they meet in his downtown store. When he draws her a bubble bath with candles and opera music, it's obvious: Aidan, played by John Corbett, is bona fide boyfriend material.
Can we picture Big ever being this thoughtful? Of course, Big pops back into the picture at the wrong time. When Carrie confesses her affair, we respect Aidan as he admits this isn't the kind of thing he can get over. He does — and puts a ring on it — only for Carrie to back out. Then they reunite in the second SATC movie. Talk about a twisted romance!
Article continues below advertisement
Jack Berger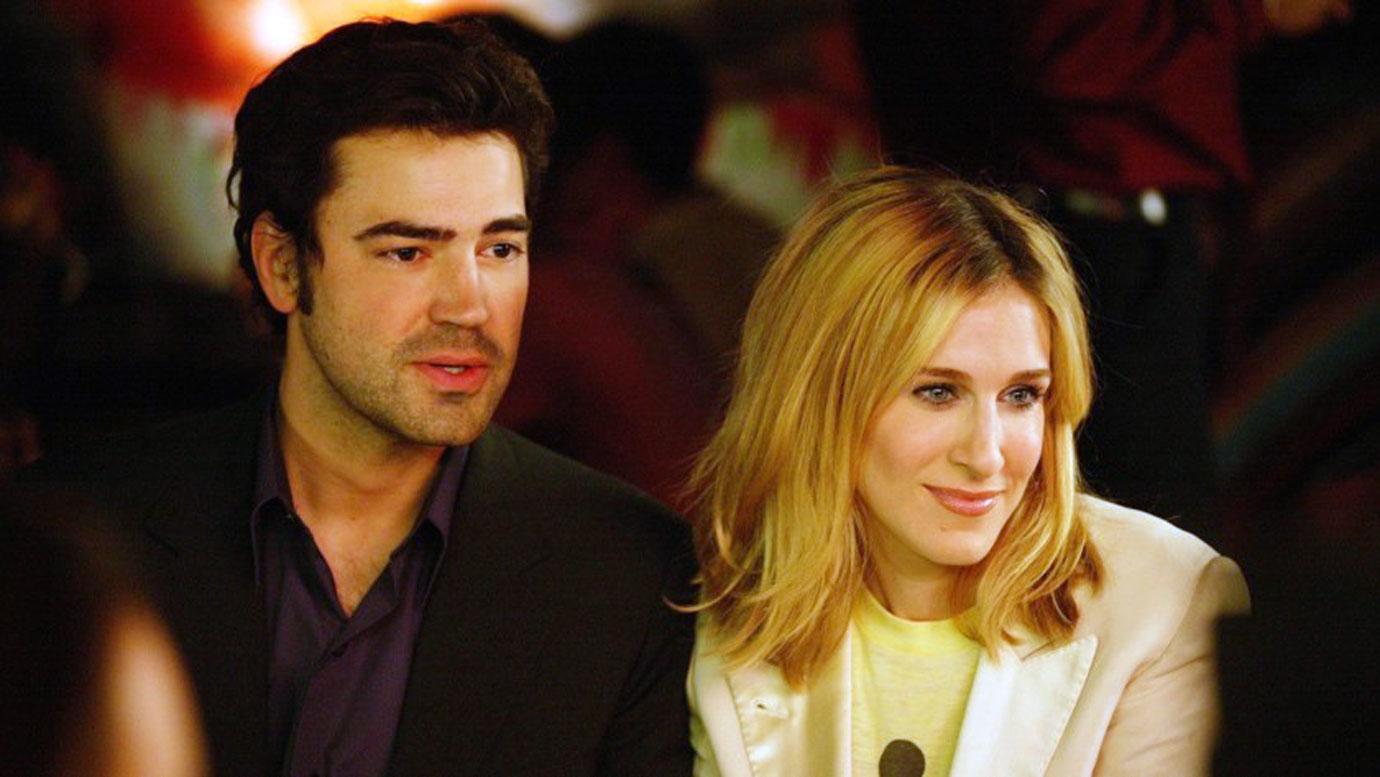 We wanted it to work out for Carrie and her quippy male equivalent. He's the first guy who can hang with her friends, and feels so in sync with Carrie's crew that he tells her, "I love you" after his first night out with her gang. But they suck in the sack, and Jack (Ron Livingston) plays the victim the second he feels criticized.
But the real elephant in this room is Carrie's career. No amount of Hollywood kisses can hide the fact that she's out-earning him as a writer. Well, we know where this relationship ends: on a post-coital Post-It.
Article continues below advertisement
Aleksandr Petrovsky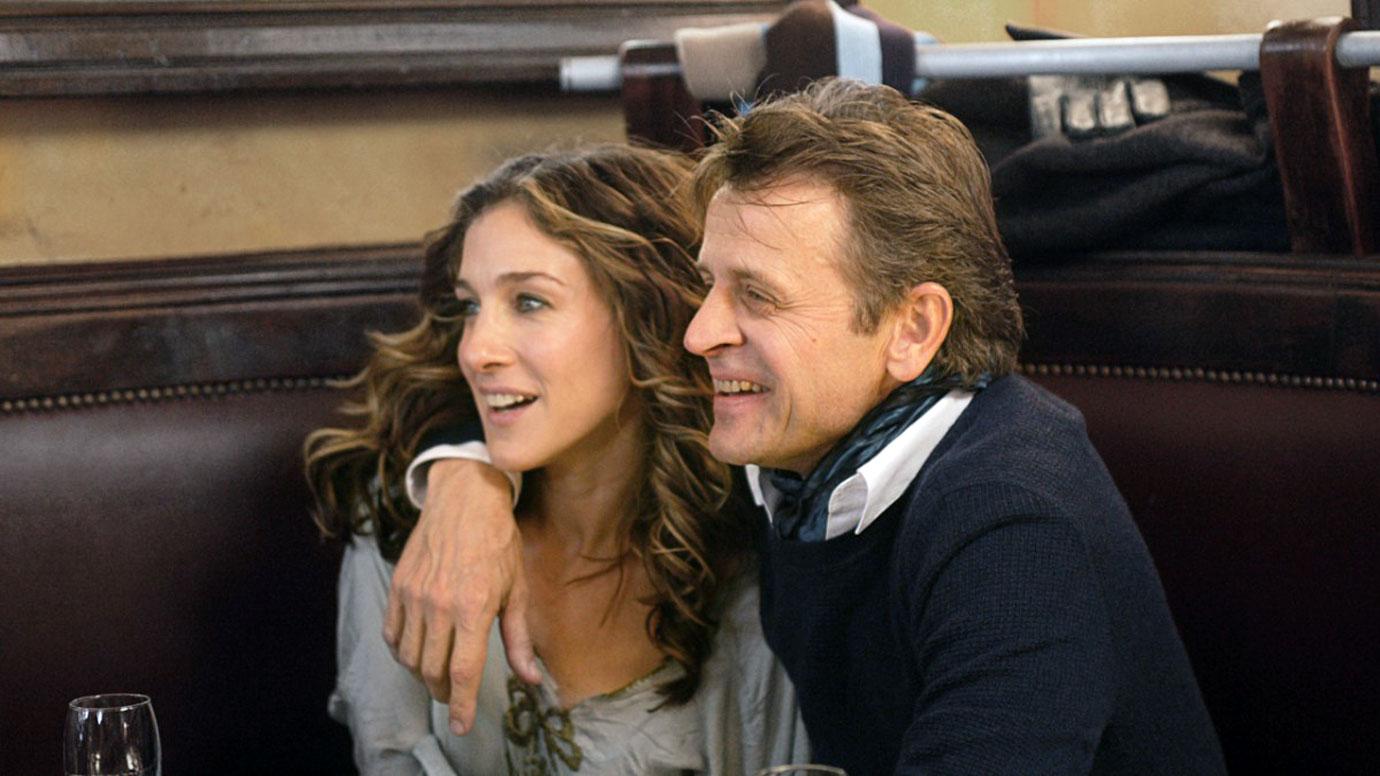 He's a brilliant artist, a Studio-54 legend, still has his hair and is Google-worthy. There's just one problem: Alexsandr (Mikhail Baryshnikov) and Carrie don't understand each other. Literally. Carrie can't pronounce his name, and he has trouble getting her humor ("You are a comic?").
Petrovsky is also underwhelmed by Carrie's career, and when she meets his friends — and vice versa — it's ice, ice, baby! We could see a Cold War coming from a mile away.
Article continues below advertisement
Richard Wright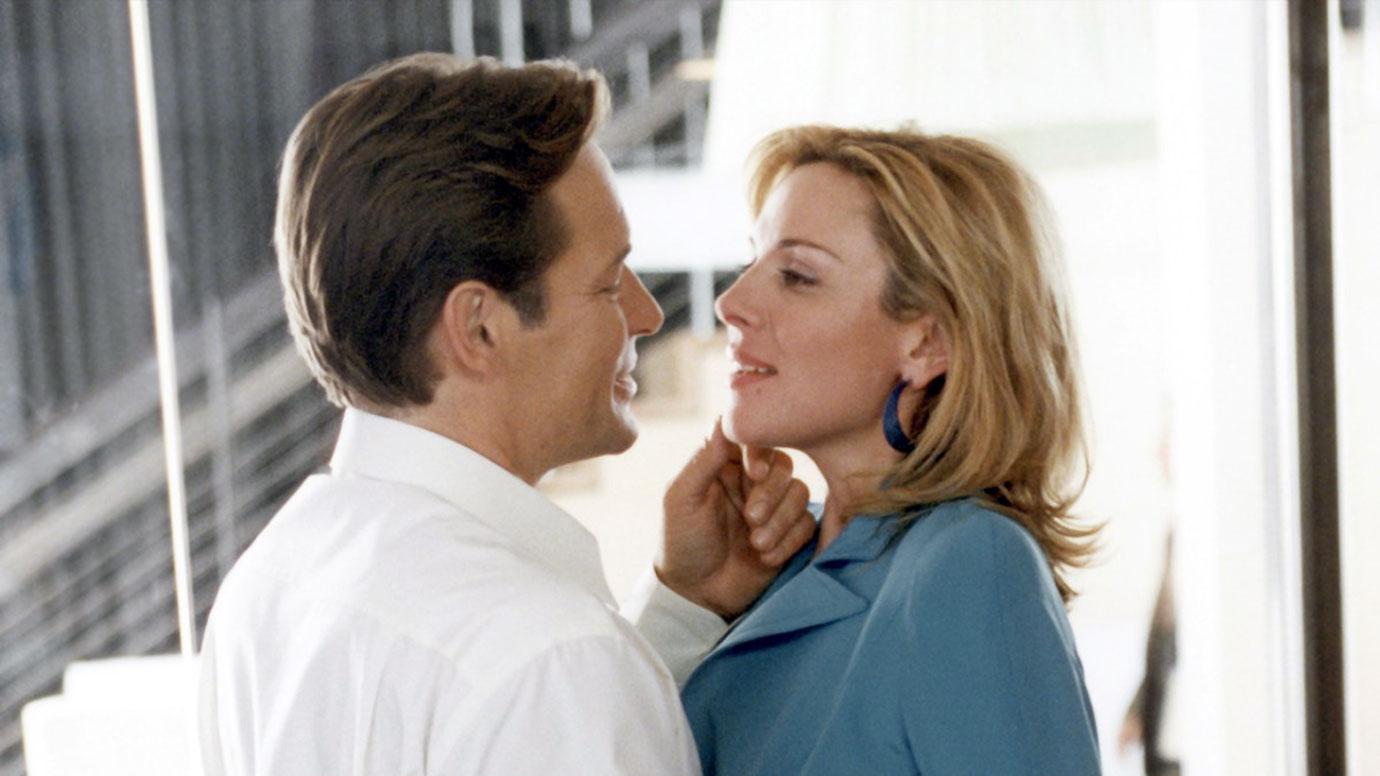 Smooth as the leather seats on his private plane, hotel magnate Richard Wright's chemistry with Samantha is red hot, whether they're skinny-dipping at night on a rooftop pool or slow dancing in bathrobes to Sade's "By Your Side."
Sam falls hard and hands him her heart on a platter (OK, a painting), which he doesn't hang. Richard, played by James Remar, agrees to be exclusive, but a suspicious Samantha goes into spy mode and catches him between another woman's legs. At least she parlays their parting of ways into something more constructive by borrowing his Hamptons house!
Article continues below advertisement
Smith Jerrod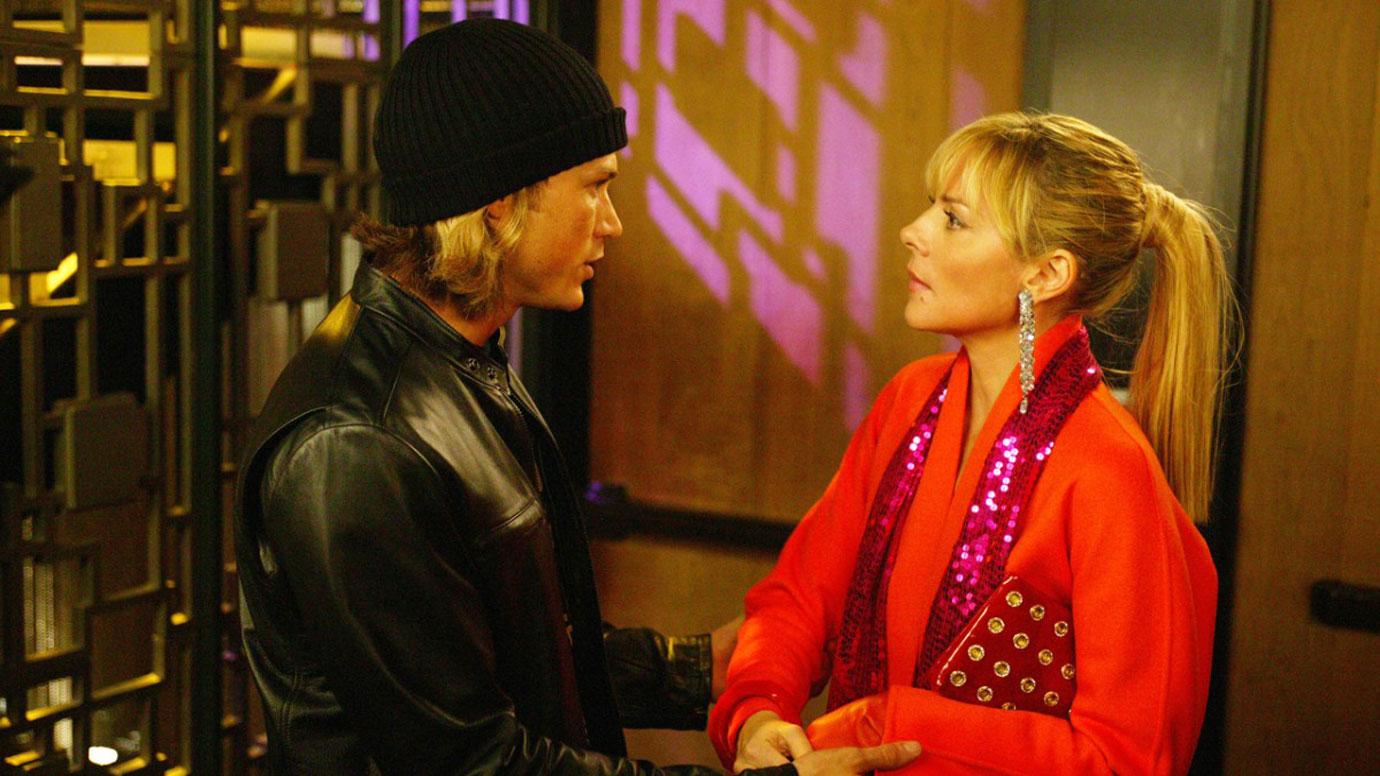 The night Samantha lays eyes on her Adonis waiter, she slurps down bowl after bowl of raw food mush before whipping through the Karma Sutra with him like it's an Olympic sport.
Despite her best efforts to keep him as a fling, Smith (Jason Lewis) gets serious. Sam cheats on Smith with Richard, but loyal Smith is waiting for her in the lobby, ready to forgive. If that isn't amazing enough, his response is "Let me be there for you" when Samantha gets breast cancer. But ultimately, she chooses to go at it alone. In the second film, the two remain friends, and their mutual adoration is absolutely there.
Article continues below advertisement
Trey MacDougal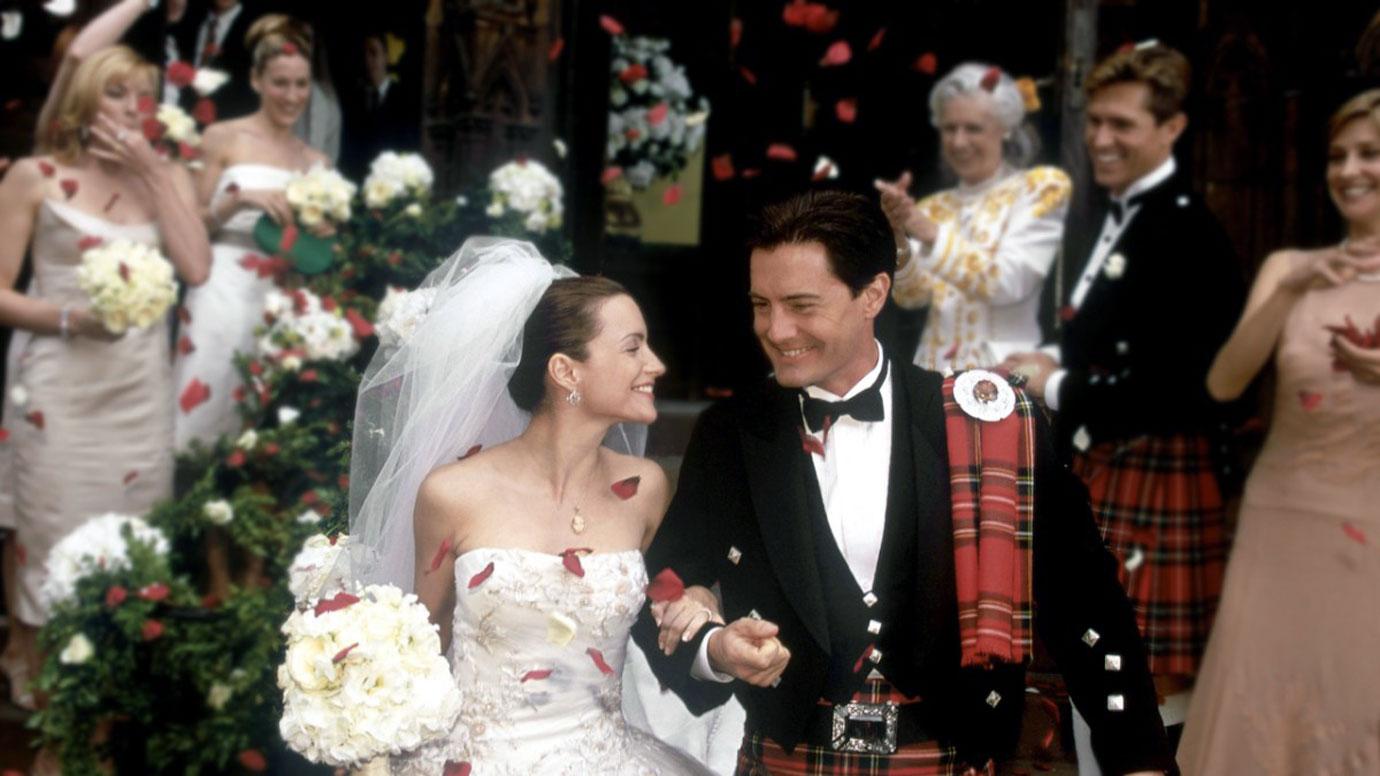 Dashing, gentlemanly and monied — Trey is everything Charlotte has always wished for. Too bad Charlotte waits until the night before her wedding to realize Trey's John Thomas deflates at game time. But she soldiers on, despite his lack of libido and fascination with Juggs.
Life looks picture perfect, until Charlotte learns her chances of conceiving are slim and Trey (Kyle MacLachlan) reveals he doesn't want his life unraveled by kids and he's anti-adoption. Then there's that unspeakable cardboard baby.
Article continues below advertisement
Harry Goldenblatt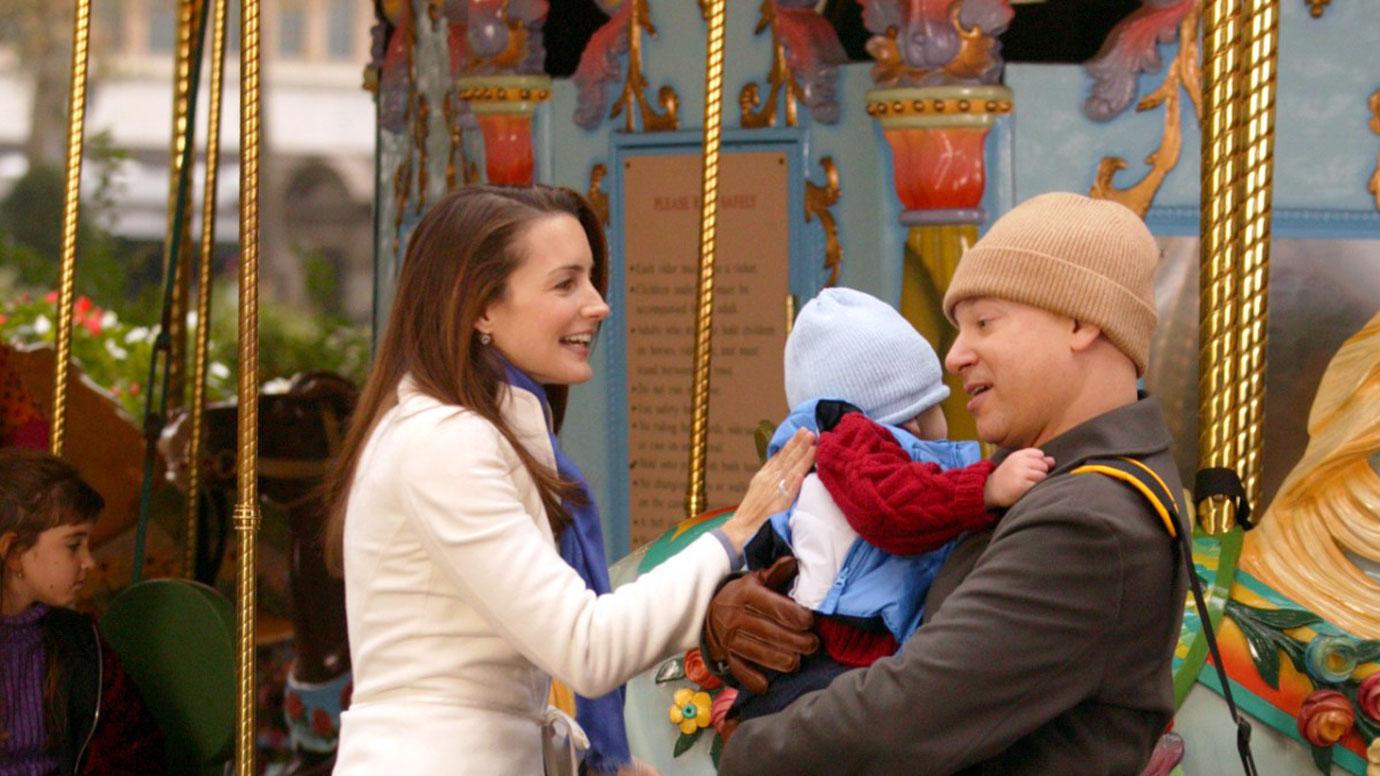 Balding divorce lawyer Harry, played by Evan Handler, busts into Charlotte's life like a bull in a china shop and literally leaves his mark from the get go. When he whispers her name with the hysteria of a horny schoolboy, Charlotte obeys her animal instincts and winds up having the sex of her life.
The Bachelorette and the Beast become a couple, and it's dreamy until he drops an H-bomb: He can't marry her because she's not Jewish. Charlotte converts. They survive a disastrous wedding ceremony — and later, a miscarriage and adoption woes. As Harry would say, "What are you gonna do?"
Article continues below advertisement
Steve Brady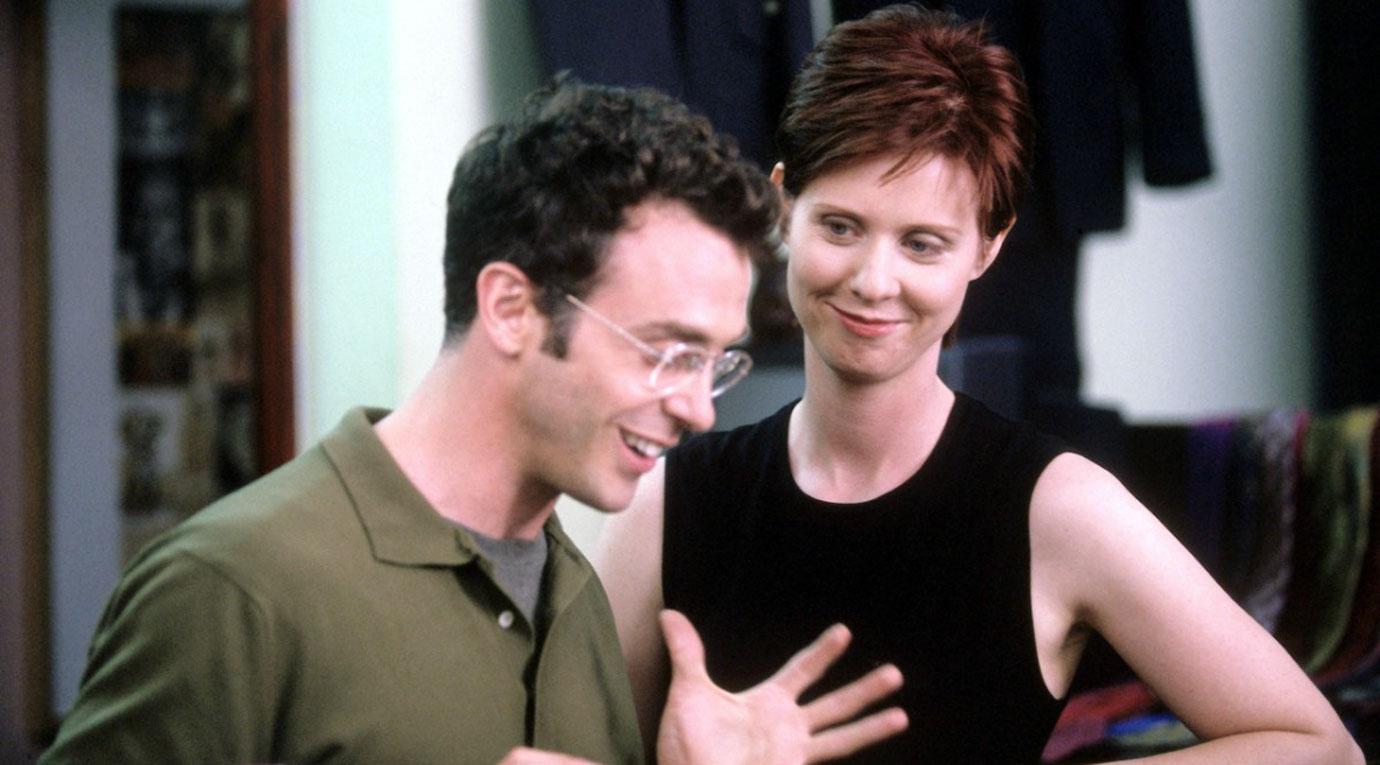 While this rough-around-the-edges bartender may be cursed with a squeaky voice and an affinity for Scooby-Doo, Steve has a straightforward, sincere way of communicating — all with that enduring trademark smirk.
Despite their differences, he and Miranda navigate their way through a slew of tough moments, from testicular cancer to pregnancy and job stress. Steve, played by David Eigenberg, is there with Miranda through thick and thin. Our favorite Steve moment comes in Season 2, when he calls at 2 a.m. to ask her to look out her window. "A blue moon, it's really rare, just wanted you to see it," he says. Can't argue with that, Steve.
Article continues below advertisement
Dr. Robert Leeds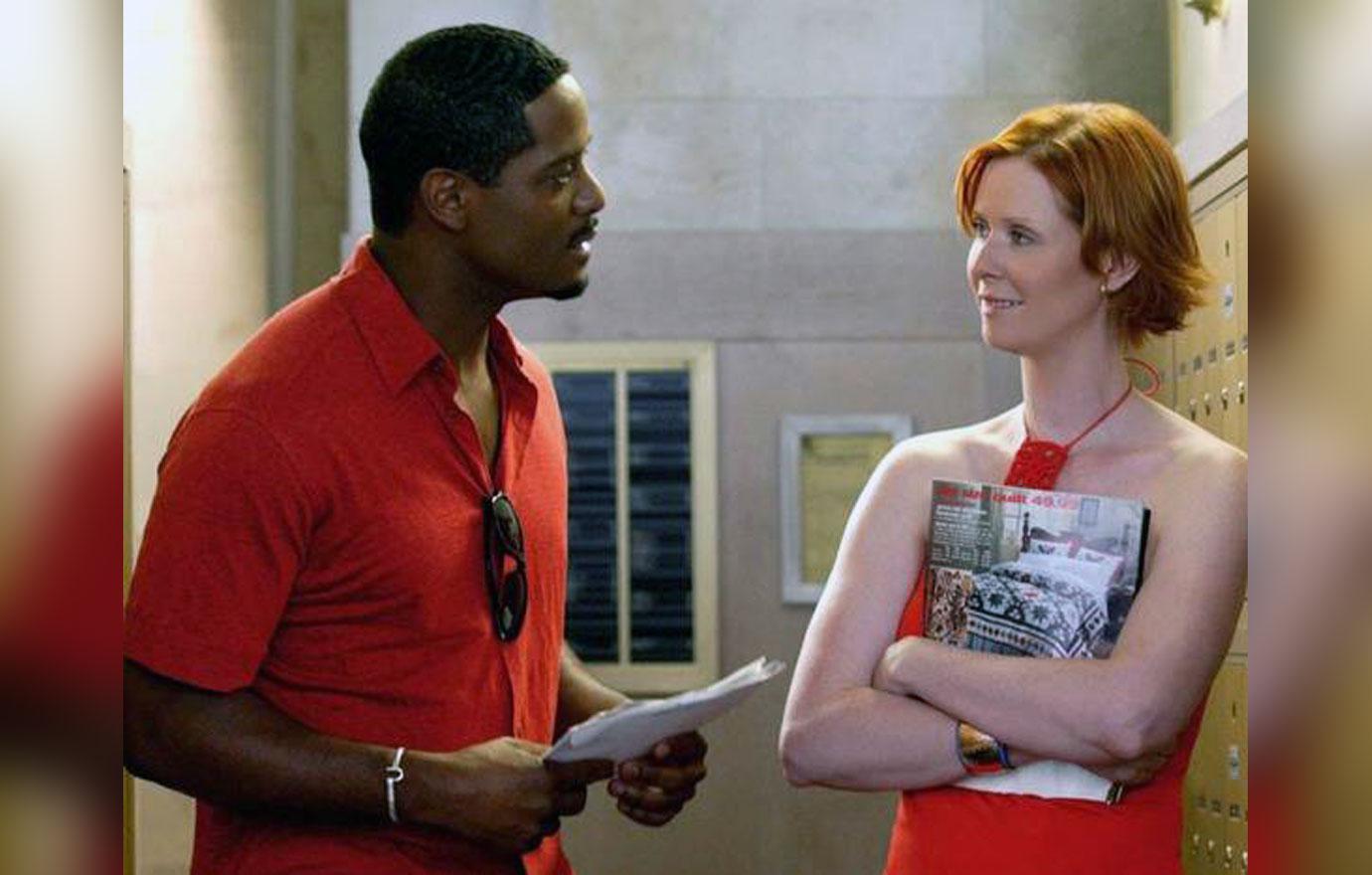 He's a sexy, emotionally available doctor for the Knicks who makes enchiladas — and sets the table. "He's perfect," is Miranda's assessment to her co-op board to green light him into the building.
Before long they're in the bedroom, and when Steve accidentally barges in on the action and bashes his nose, Robert (Blair Underwood) handles it like a pro: with a tampon. But Miranda still loves Steve, and even the biggest I Love You cookie in the world can't change that.