NEWS
'Saturday Night Fever' Secrets & Scandals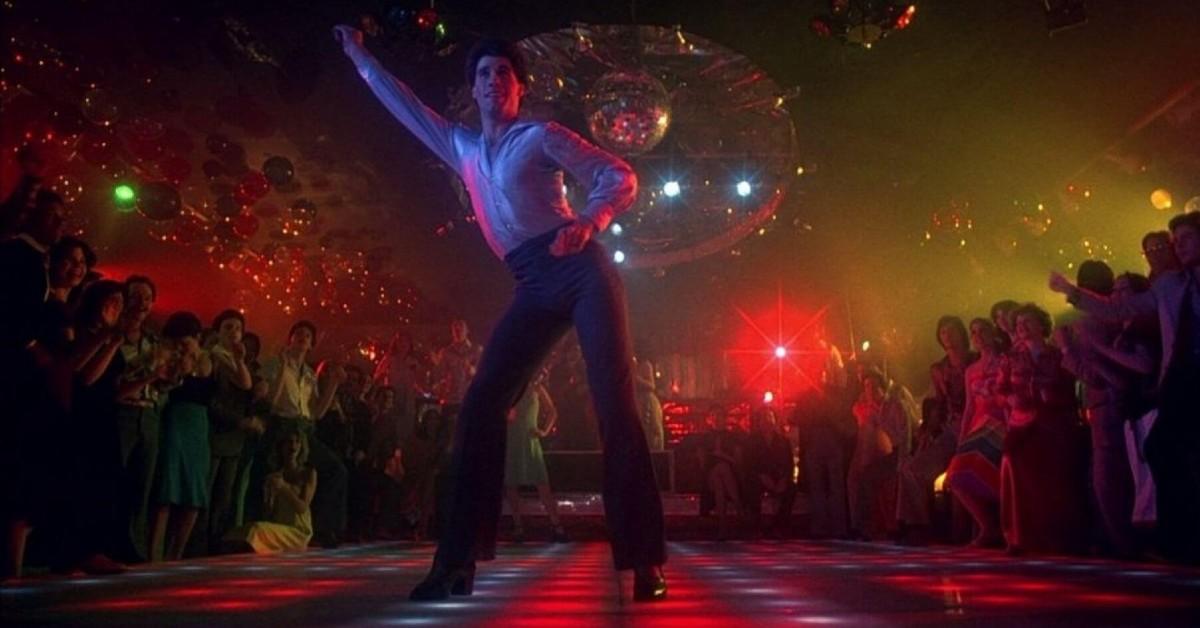 With John Travolta playing a paint store worker living with his parents by day and king of the dance floor by night, Saturday Night Fever became the biggest disco movie of all time! The 1977 film, which celebrates its 46th anniversary this year, was shot entirely on location in Brooklyn, N.Y.
Article continues below advertisement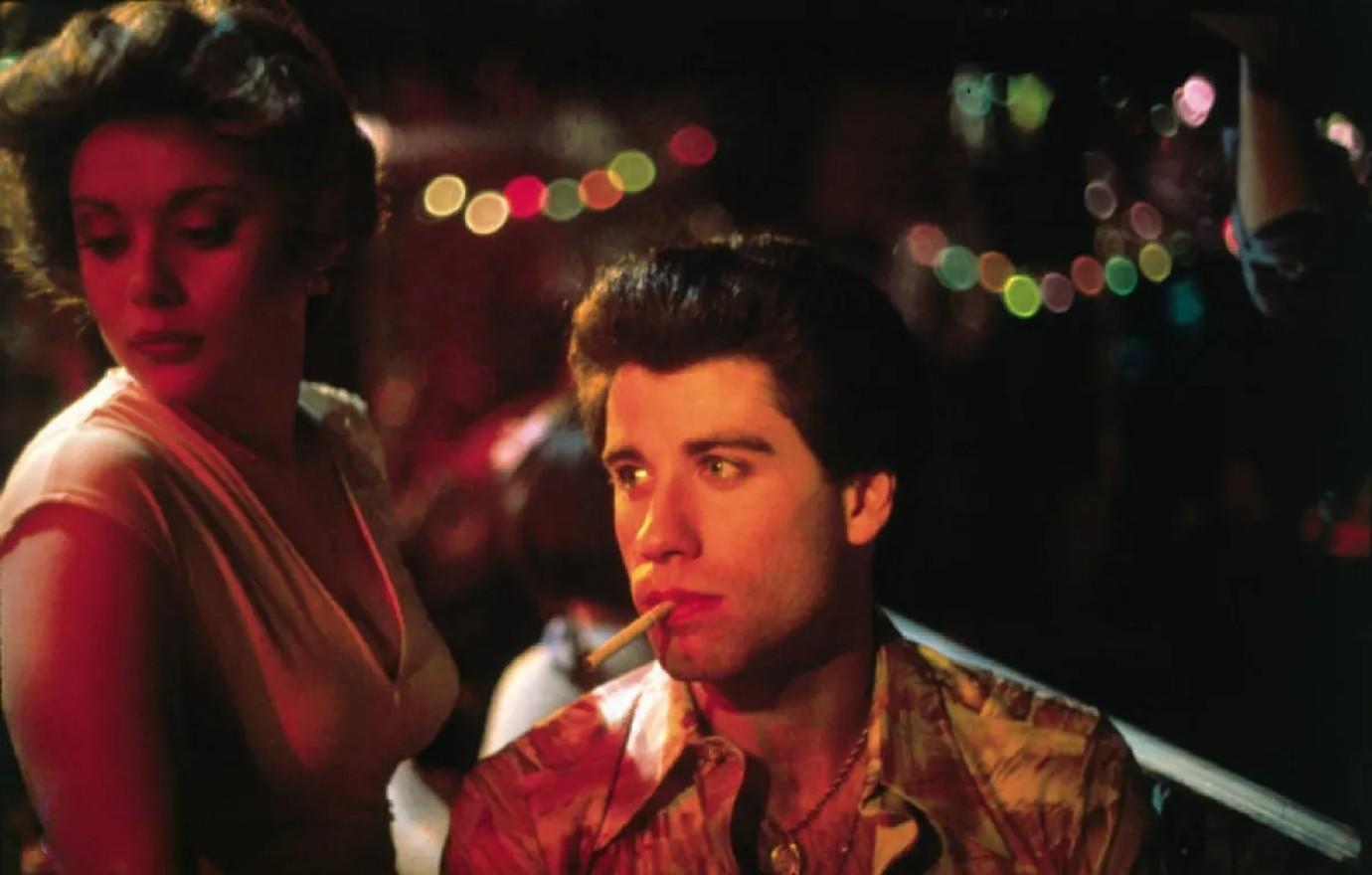 The 2001 Odyssey Disco was a real club, which has since been demolished. The interior was modified for the film, including the addition of a $15,000 lighted floor. A similar effect was achieved on the club's walls using tinfoil and Christmas lights. What should have been a straightforward shoot soon developed into a battle with the neighbors!
A few of the locals were angry they hadn't been hired to work on the film, and the production was harassed by local gangs over use of the location — and was even firebombed! Fortunately, it didn't cause any serious damage. But after that, executive producer Kevin McCormick was approached by two local men asking for money. They told him, "You know, you're being disruptive to the neighborhood. You might need some security. And if you want to put lights on the bowling alley across the street, Black Stan really wants seven grand."
McCormick decided it was worth paying them, and there were no more threats to the filming. Even though the audience heard Bee Gees' hits like "You Should Be Dancin,'" "How Deep Is Your Love" and "More Than a Woman" during the dance numbers, Travolta and the rest of the cast were NOT listening to the Gibbs brothers during filming!
Article continues below advertisement
Their rhythmic, electronic music was added in post-production. When the movie was being made, The Bee Gees were in northern France working on a new album. Movie producers called and asked if they had any songs available, and "we said, 'Look, we can't. We haven't any time to sit down and write for a film,'" Robin Gibb recalled. Eventually the brothers relented — and in a single weekend wrote most of the soundtrack that became the biggest selling disco album of all time!
In 1979, Saturday Night Fever became the first movie soundtrack to win the Grammy for Best Album. The movie and its soundtrack helped keep the disco fad alive for another three years. So what were Travolta, Donna Pescow (Annette) and the other actors listening to while whirling about under the disco ball on the dance floor? "Stevie Wonder and Boz Scaggs," Travolta revealed. Filmmakers thought Aussie producer Robert Stigwood was nutty as a fruitcake for hiring Travolta. The actor had been playing Sweathog Vinnie Barbarino, who tossed out rhyming insults like "up your nose with a rubber hose" on the '70s sitcom Welcome Back, Kotter and as the title character in the 1976 TV movie The Boy in the Plastic Bubble.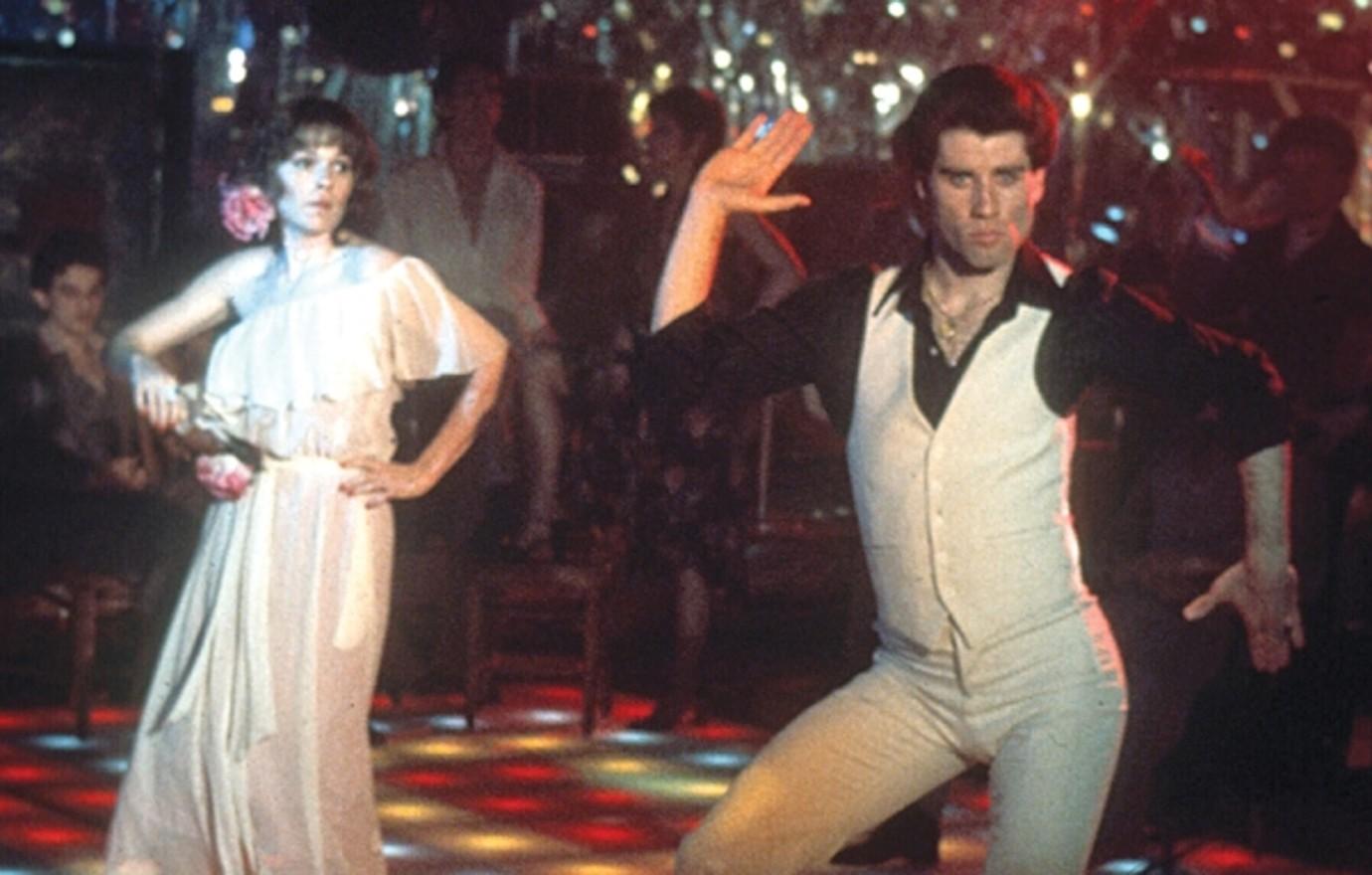 Article continues below advertisement
Stigwood's assistant Bill Oakes recalled, "A lot of us thought to pay a million dollars for Vinnie Barbarino is going to make us a laughingstock." T
ravolta himself was not a fan of disco, but he was intrigued with dancing and revealed that at age five or six, he loved James Cagney in Yankee Doodle Dandy.
The memorable photo on the movie poster of Travolta in a white suit with chest out, one arm pointing up, and the other pointing down was a mere afterthought of a grueling 15-hour day. After uncountable poses, Travolta recalled, "The photographer said, 'Do you have anything else in you?' And I said, 'Okay, how about this?'"
Months later, he saw the poster and said, "Oh my God, I can't believe they picked that shot. I didn't know it would create the iconic figure it ultimately did." While not yet a movie star, Travolta's popularity on Welcome Back, Kotter made filming a nightmare when four security guards were overwhelmed by thousands of screaming fans during the first day of outside filming in Brooklyn.
Article continues below advertisement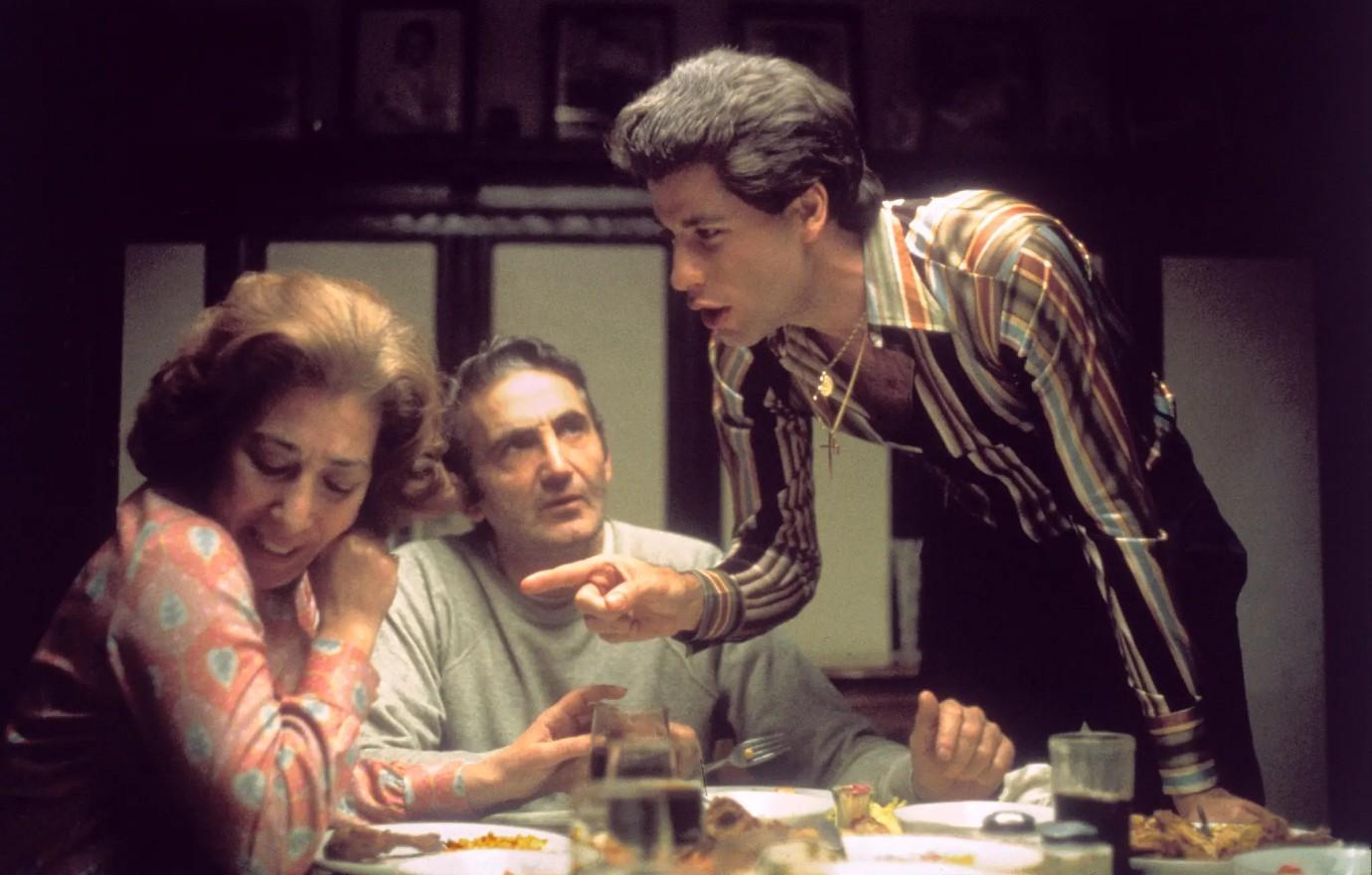 They had to shoot at night or early in the morning after putting out fake call sheets feigning filming later in the day. "The fans — they were all over him," said costar Pescow, who played Annette. Pescow had spent two years ditching her Brooklyn accent but needed to get it back for her role! Casting director Shirley Rich reportedly told her, "Donna, move back home, hang out with your parents." It worked!
Karen Lynn Gorney played Stephanie, Tony's girlfriend, and was nine years older than he was when she was cast. Jessica Lange, Kathleen Quinlan, Carrie Fisher and Amy Irving were all considered for the part before Gorney was cast. At one point during the scene on the Verrazano Bridge she leans over to kiss him — and put real love into it. At the time Travolta was devastated by the breast cancer death of his real-life girlfriend, Diana Hyland, 41, who had died during filming.
Article continues below advertisement
Never miss a story — sign up for the OK! newsletter to stay up-to-date on the best of what OK! has to offer. It's gossip too good to wait for!
Travolta was given permission to fly to Los Angeles to be with the actress, who passed in his arms. "The poor thing was suffering so, and that kiss was totally spontaneous," Gorney revealed. "That wasn't Tony and Stephanie — that was because I really saw he was hurting."
Saturday Night Fever was a smash hit from the day it hit the screens, raking in $26 million in a few weeks despite an "R" rat- ing that prevented kids and teens from attending. In March 1979, a PG version was released with much of the profanity, sexuality and violence cut out, widening its audience.
The final numbers: $237 million gross on a $3 million budget! The movie failed to get an Oscar nod in a year with tough competition: Star Wars, The Turning Point, Julia, The Goodbye Girl and Best Picture winner Annie Hall. Even Travolta was shocked at the film's success, saying, "I thought I was doing an art film."