EXCLUSIVE
'They Know He's Fading': Bruce Willis 'Made Truces' With His Family As 'Dementia Fears' Plague The Father-Of-Five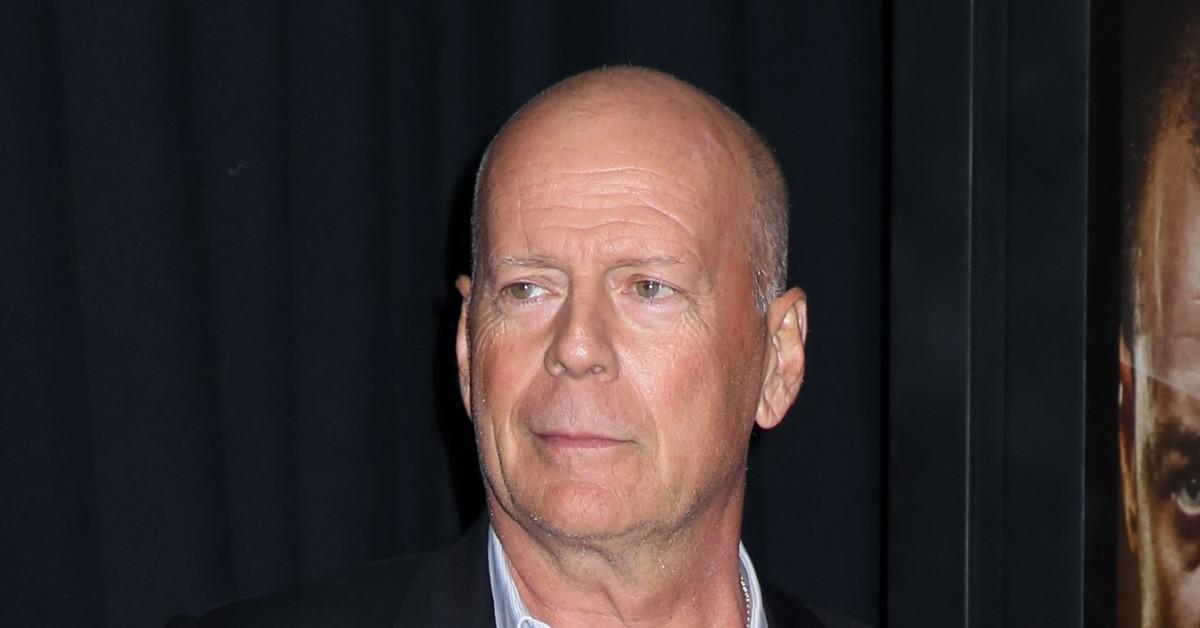 Hollywood superstar Bruce Willis has been spotted with his family more often these days — and there's a telling reason why he's spending so much QT with his kids.
After OK! exclusively revealed that the 65-year-old Die Hard star has been battling early on-set memory loss for at least the past two years, a second source divulged that Willis sold his New York real estate so that he can be with his children and wife Emma Heming Willis full-time in Los Angeles.
Article continues below advertisement
"His wife Emma has helped Demi Moore and the children Bruce shares with his ex-wife to make truces because they know he's fading," a source exclusively tells OK!.
During the holiday season, Bruce spent Christmas with Emma and their two daughters, Mabel, 8, and Evelyn, 6. In April 2020, Bruce — who shares Rumer, 32, Scout, 29, and Tallulah, 26, with Moore — posed with the Ghost actress and Scout while wearing matching pajamas during quarantine. "Chaotic Neutral," Tallulah captioned the sweet snapshot.
Article continues below advertisement
As OK! previously reported, while Bruce has not been formally diagnosed with the first stages of dementia, "he's been waging a personal war for a number of years" with his health and a memory issue, an insider revealed.
Bruce sparked controversy when he was spotted without a mask covering his mouth at a pharmacy in California on Monday, January 11. In a statement, Bruce apologized for his actions, saying: "It was an error in judgment. Be safe out there everyone and let's continue to mask up."
A MILESTONE! CELEBS WHO WERE AMONG THE FIRST TO RECEIVE THE COVID-19 VACCINE
However, as OK! revealed, "he simply forgot" to bring the bandana hanging around his neck up to his face.
"Those close to Bruce have been helping him out, and trying to maintain the secret," the source shared.
In 2015, Bruce was seen wearing an earpiece to feed him lines when he made his Broadway debut in Misery alongside Laurie Metcalf. Over time, it seems like Bruce's health has continued to deteriorate.
Article continues below advertisement
"While filming Glass [in 2019], staffers worked around him by cutting and editing and having him overdub lines because he struggled to remember and/or deliver them," an insider reveals. "In most scenes on Glass he's hooded, and they used stand-in and body doubles to replace him. On set, he wouldn't smile and was always chaperoned by an assistant to guide him while walking."
Despite the hiccup, the father-of-five doesn't seem to be stopping anytime soon, as he has five films in post-production and will start shooting Die Hard 6, also known as McClane, in the near future.
Fortunately, Bruce isn't alone as he learns to adjust to his new normal. "Between Demi and Emma, the family has always ensured Bruce has the support and care he might need at any given time," the insider added. "It's sad that people are making fun of him."