NEWS
Six Women But Only Ten Legs! See Why This Photo Of A Group Of Friends Is Confusing The Internet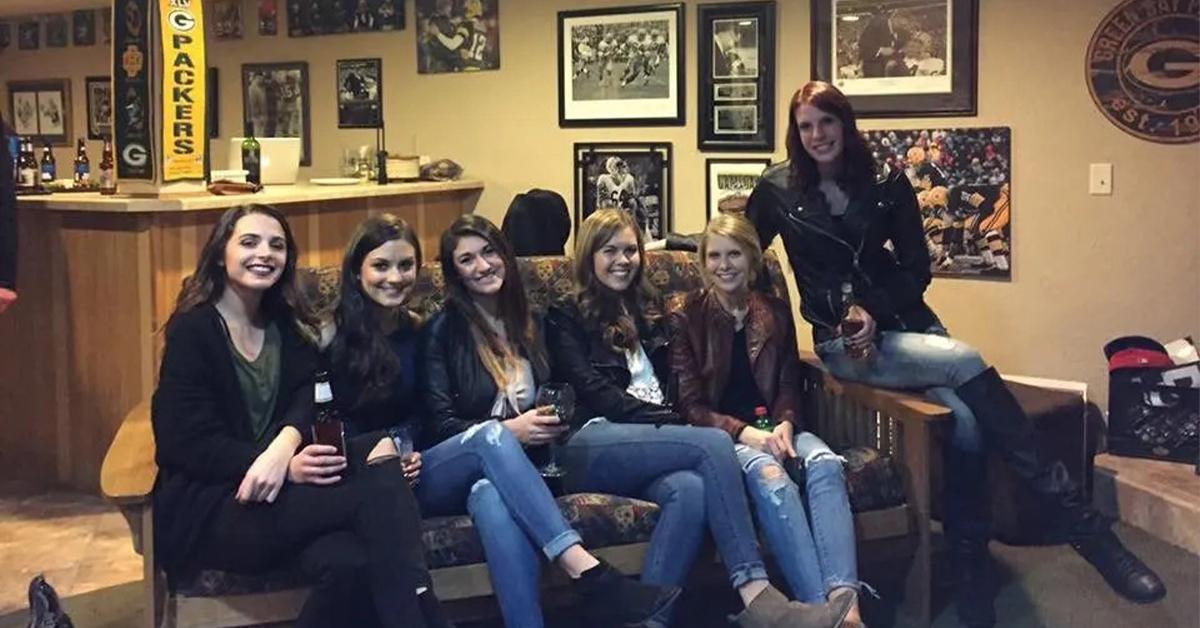 What is going on in this seemingly normal photo of a group of gal pals?
The snap depicts a group of six friends — all wearing matching jeans and leather jacket combos — who have gathered for a laid back night of cocktails in someone's basement.
Article continues below advertisement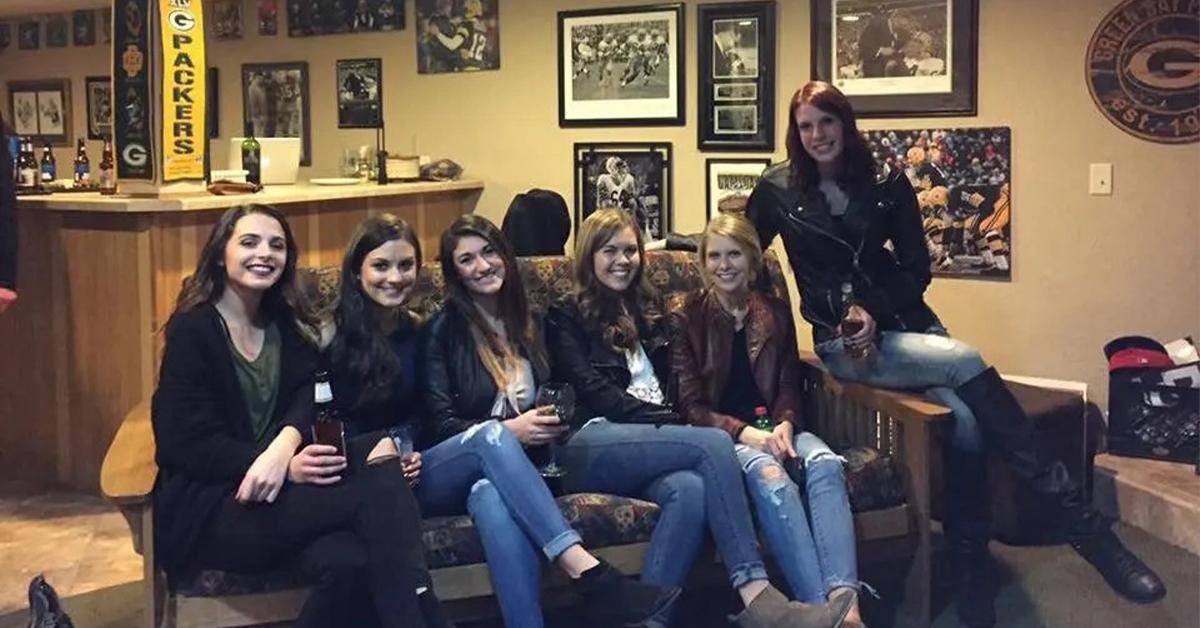 Article continues below advertisement
Upon looking at the girl group's legs, it appears there are only ten limbs in the photo with six people. As the one friend on the end clearly has her legs draped over the arm of the couch she's sitting on, the question remains — why are there five women on the couch but only four sets of legs?
"The first girl is sitting over the second girl's legs," one commented on the photo, while another noted, "The second girl's legs are behind the first girl's legs."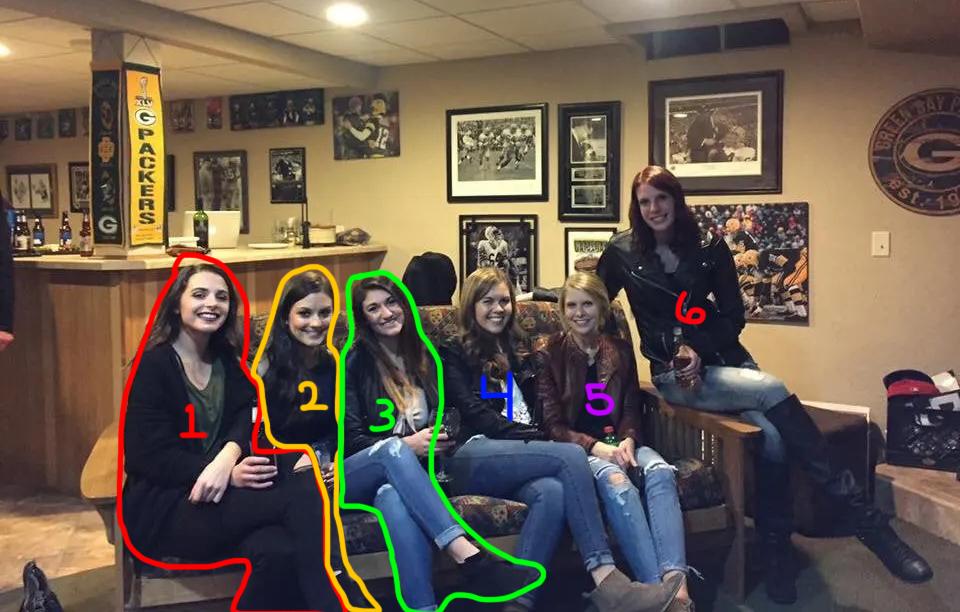 Article continues below advertisement
"The second seated girl from the right on the lounge has her legs tucked back into towards the base of the lounge 🤔," another user echoed the other confused spectators.
Although many feel they have cracked the mystery of the lost legs during the girl's night in, an exact answer has yet to be reached.