EXCLUSIVE
Fitness Expert Shaun T Says His Two Kids Are 'Living Their Best Lives' With Both Dads Home During Quarantine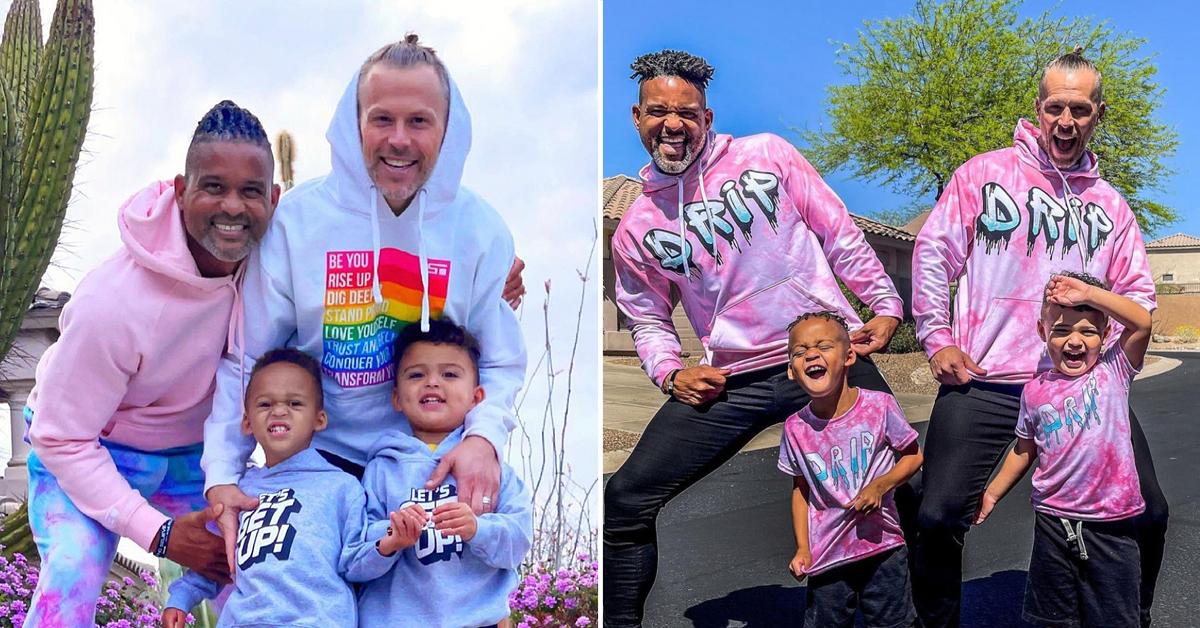 It's been one hell of a year (and a half!) in quarantine, but motivational celebrity fitness trainer Shaun T is looking for the silver lining. And spending more time with his 3-year-old twin boys, Sander Vaughn and Silas Rhys, was certainly atop his list of pandemic positives.
Article continues below advertisement
"I remember celebrating the fact that I actually put my kids to bed for 60 days straight, which I had never done because I was always traveling," the 43-year-old father exclusively tells OK!.
When the lockdown due to the ongoing coronavirus pandemic went into full effect last March, Shaun T's nannies were no longer coming to take care of the children, and he and husband Scott Blokker were left to their own devices.
Article continues below advertisement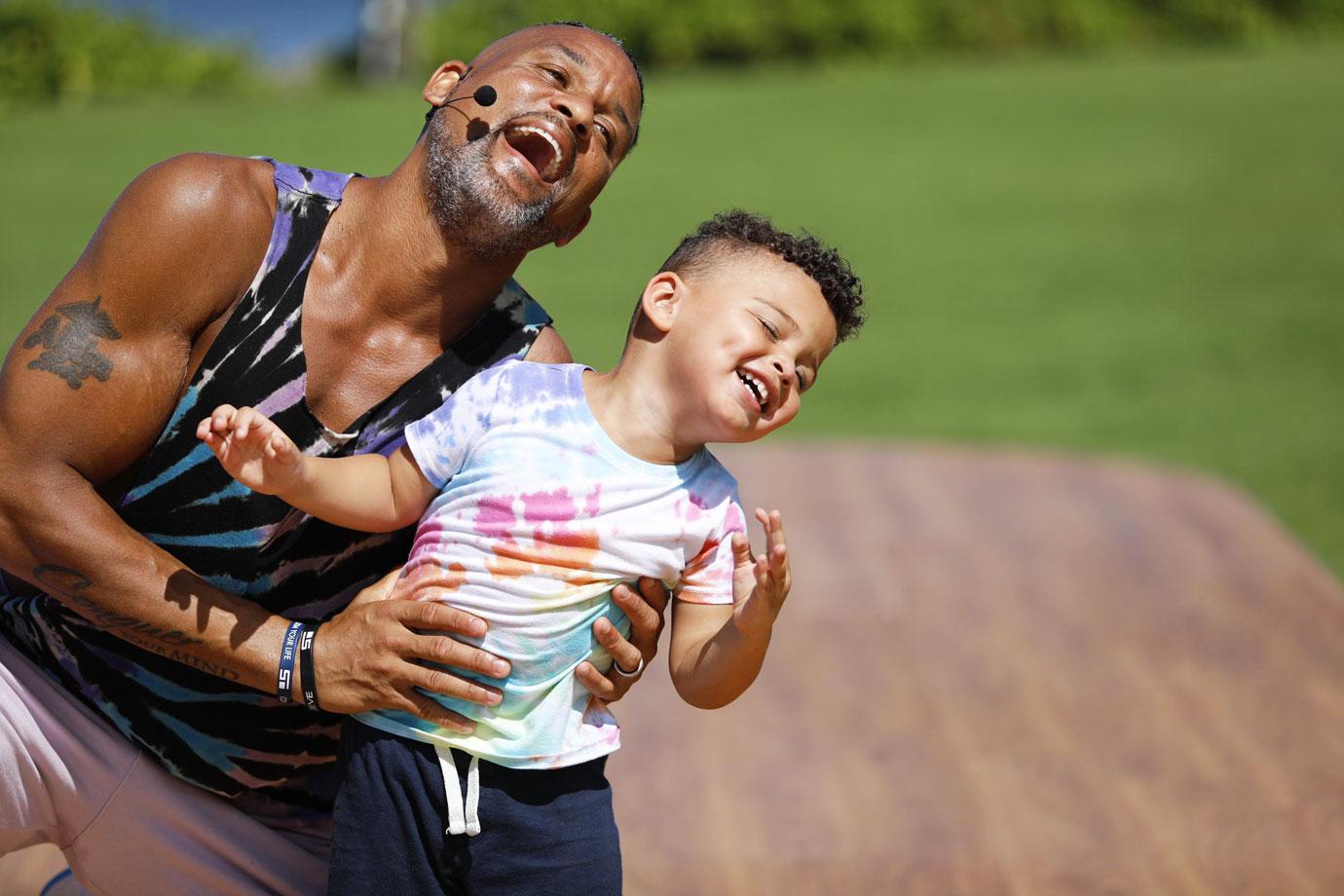 Article continues below advertisement
"Parenting in a pandemic was tough because you kind of fall into these roles, if you will," he explains. "We were trying to not fall into who's going to do bath time, who's going to do breakfast. We have to work together through all of this and make sure that we give each other time.
"What Scott and I started to do was on Saturdays, he could have the entire day to not have to worry about the kids, and I was [given] Sunday," he adds. "If you don't recover, you could just exacerbate the divide."
Article continues below advertisement
The same goes for his workouts. The Beachbody on Demand coach recently launched his latest fitness program, Let's Get Up!, a new 30-day program of 30-minute workouts in which the Insanity trainer dances his way into tip-top shape — and he tells OK! that taking time to recover is of utmost importance.
"I've trained a lot of people where I only allow them to work out three days a week, even if they're like, 'I feel great, I want to do more,' I'm like, 'three days. Let's do three days a week for a month because I want you to leave yourself wanting more,'" he says.
Article continues below advertisement
Fitness is important in Shaun T and hubby Scott's household. When Shaun isn't digging deeper on his Insanity program, you can find him playing tennis. His husband is a pro soccer player ("Scott wanted to have a whole soccer team [of kids]," Shaun jokes), and the little ones are taking up swimming and gymnastics.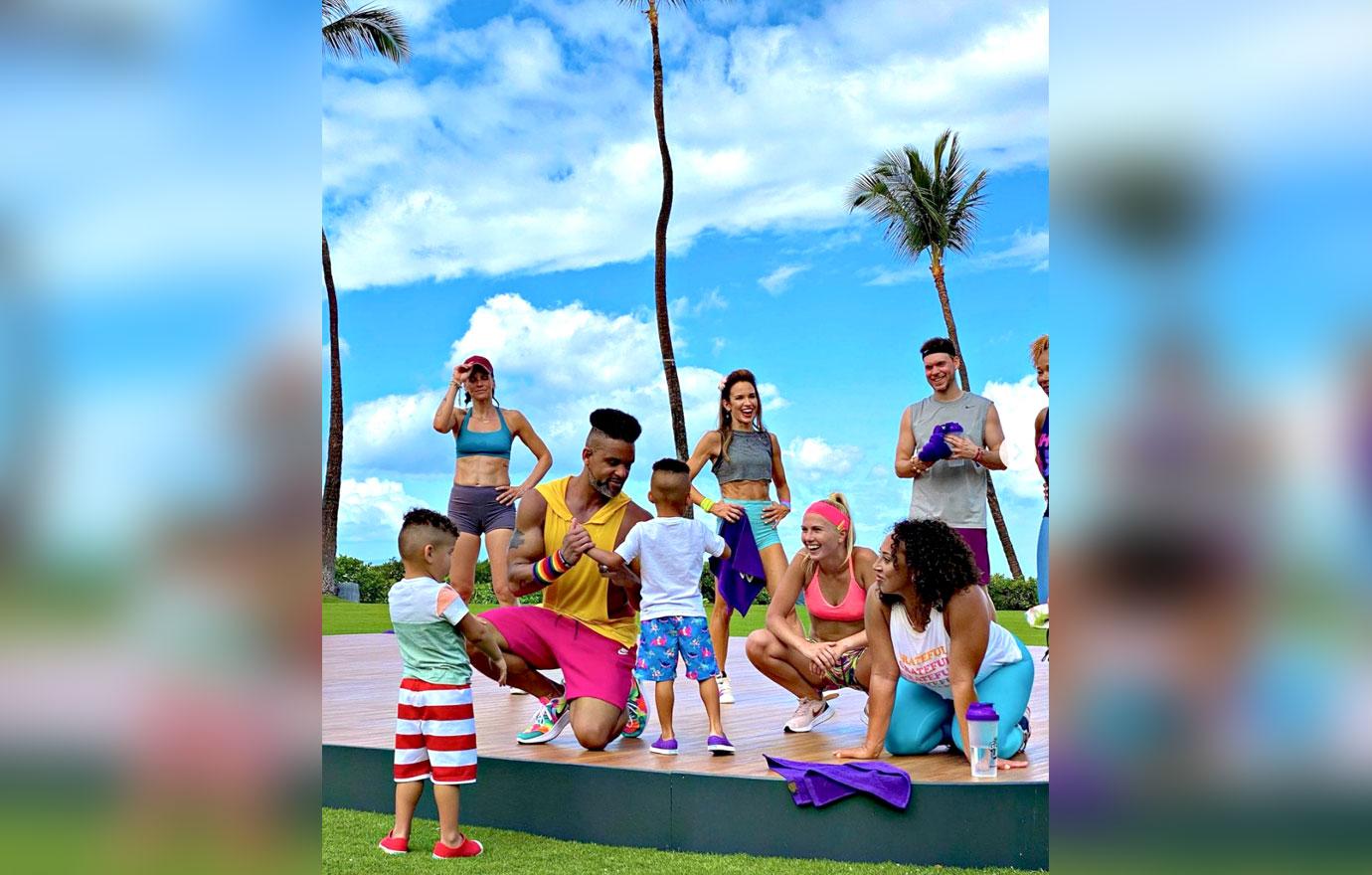 Article continues below advertisement
But now that the kids are starting to socialize with others their age, they're realizing that their family dynamic is a bit different than most.
Article continues below advertisement
"They know they have two dads," Shaun tells OK!, adding that he and his hubby have the conversation with the twins about how their family of four is unique "all the time."
He adds, "They know that some people have two dads, some people have two moms, some people have a mom and a dad, some people only have a dad, some people only have a mom, and it's cool.
Article continues below advertisement
"I think they're kind of living their best lives, I don't even think they're going to care. I don't think they care now to be honest."
After all, the openly gay fitness expert encourages others to be "unapologetically you." He adds, "If you look at how many gay people have really made an impact on this world, it's incredible. For someone who is gay out there, [know], 'You are a part of that solution of making the world a better place.'"