Shia LaBeouf Reportedly Ordered Attend To Therapy, May Avoid Jail Time Following Battery And Theft Charges
Article continues below advertisement
According to documents obtained by E! Online, a judge ordered the 34-year-old to complete a judicial diversion program in 12 months stemming from misdemeanor battery and petty theft charges following an incident in June. LaBeouf appeared in court on Thursday, May 26.
LaBeouf must complete at least one therapy session a week pertaining to anger management, wear a SoberLink device, continue random alcohol testing and participate in a 12-step program to remain sober, avoid using force or violence, cannot own or possess any weapons and turn over any he might own to law enforcement, remain 100 yards away from the victim and have no contact with the victim, remain 100 yards away from the location of the confrontation and obey all laws and orders of the court, according to a spokesperson for the Los Angeles City Attorney's Office.
Article continues below advertisement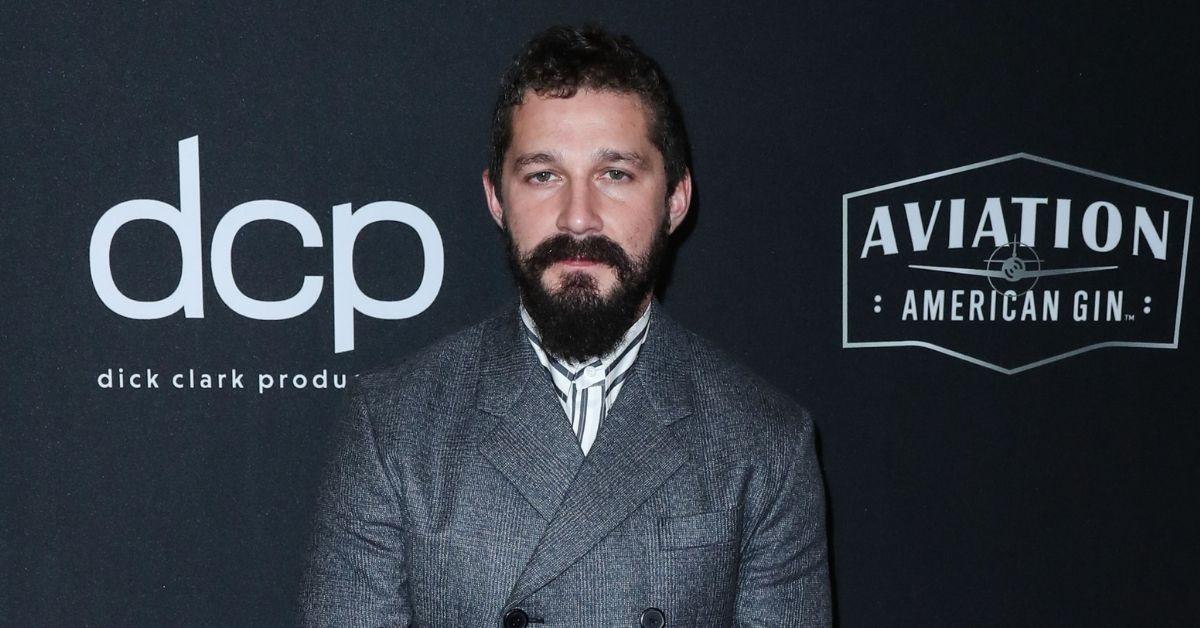 Article continues below advertisement
A source close to LaBeouf reportedly confirmed the information to E! News but he has not made a public comment on the case. He will appear again in court in August.
This stems from a confrontation LaBeouf reportedly had with an unidentified man in June, TMZ reported. In November, the Pieces of a Woman star pleaded not guilty to two misdemeanor charges of battery and petty theft.
Article continues below advertisement
The alleged incident took place "on or about" June 12, 2020, but the details leading up to the alleged spat are unclear. LaBeouf is accused of willfully and unlawfully using "force and violence upon" the person and driving away with the individual's personal property, which is said to be a hat worth less than $950, according to a complaint filed in September.
Article continues below advertisement
LaBeouf's progress will reportedly be checked in three months' time. If he follows the requirements then the charges will be dismissed but cold face trial if he does not, TMZ reported.
In 2017, LaBeouf was arrested for public drunkenness, disorderly conduct and obstruction in Georgia. He pleaded guilty to one count of obstruction, no contest to the disorderly contest charge and not guilty to the public drunkenness charge, Reuters reported. LaBeouf was reportedly ordered to complete a year of probation, anger management counseling, a drug and alcohol evaluation and 100 hours of community service as a result.
Article continues below advertisement
Then in December, LaBeouf's ex-girlfriend FKA Twigs filed a lawsuit against him. Twigs, who was born Tahliah Debrett Barnett, is pressing charges against LaBeouf for "relentless abuse" and emotional distress. A trial is not expected to take place until 2022, as Twigs lives in the U.K. and cannot travel due to the coronavirus pandemic, OK! previously reported.
LaBeouf, denied "each and every allegation contained" in Twigs' complaint and denies that she "has sustained any injury or loss by reason of any act or omission on the part of Defendant, and denies that Plaintiff is entitled to any relief or damages whatsoever," his attorney Shawn Holley said. Holley also said that the sexual battery claims from Twigs are "barred in whole or in part because none of the acts alleged were based on sex and/or conduct that was not sexual."