PHOTOS
Ooh La La! Sofia Vergara's Sexiest Bathing Suit Snaps Over The Years: Photos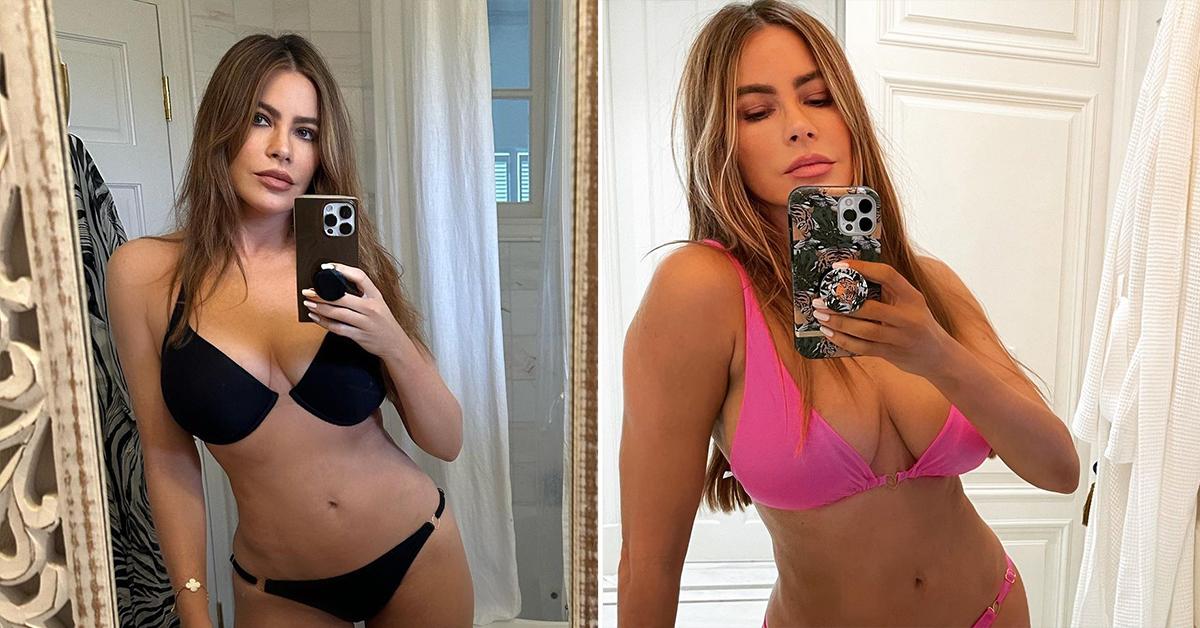 Nobody stuns quite like Sofia Vergara!
The ageless Modern Family star always knows how to make her followers go wild with her endless vacation snaps showing off her fabulous bikinis and toned physique.
From snapping selfies in the mirror to chilling with the dog by the pool, Vergara knows how to turn up the social media heat!
Article continues below advertisement
"She's hot for a 20 year old and she's 50??!!!? No frigging way," a fan commented below her most recent bathing suit snap, while another asked, "Do you ever age?"
RECREATE HAILEY BIEBER'S RECENT MODEL-OFF-DUTY ENSEMBLE WITH THESE AMAZON STYLES — GET THE LOOK
"🔥🔥to hot to handle ...😮," another user gushed over the 50-year-old Vergara while another added, "Stunning beauty."
Other people could not help but mention how lucky Vergara's husband of seven years, Joe Manganiello, was to be married to her. "Congrats Joe!," one user penned while another jokingly added, "sofia!!!! I would love to look like you for a day. Or joe. But mostly you. Love you both!!"
Article continues below advertisement
Scroll through the gallery to see Sofia Vergara's best bathing suit moments: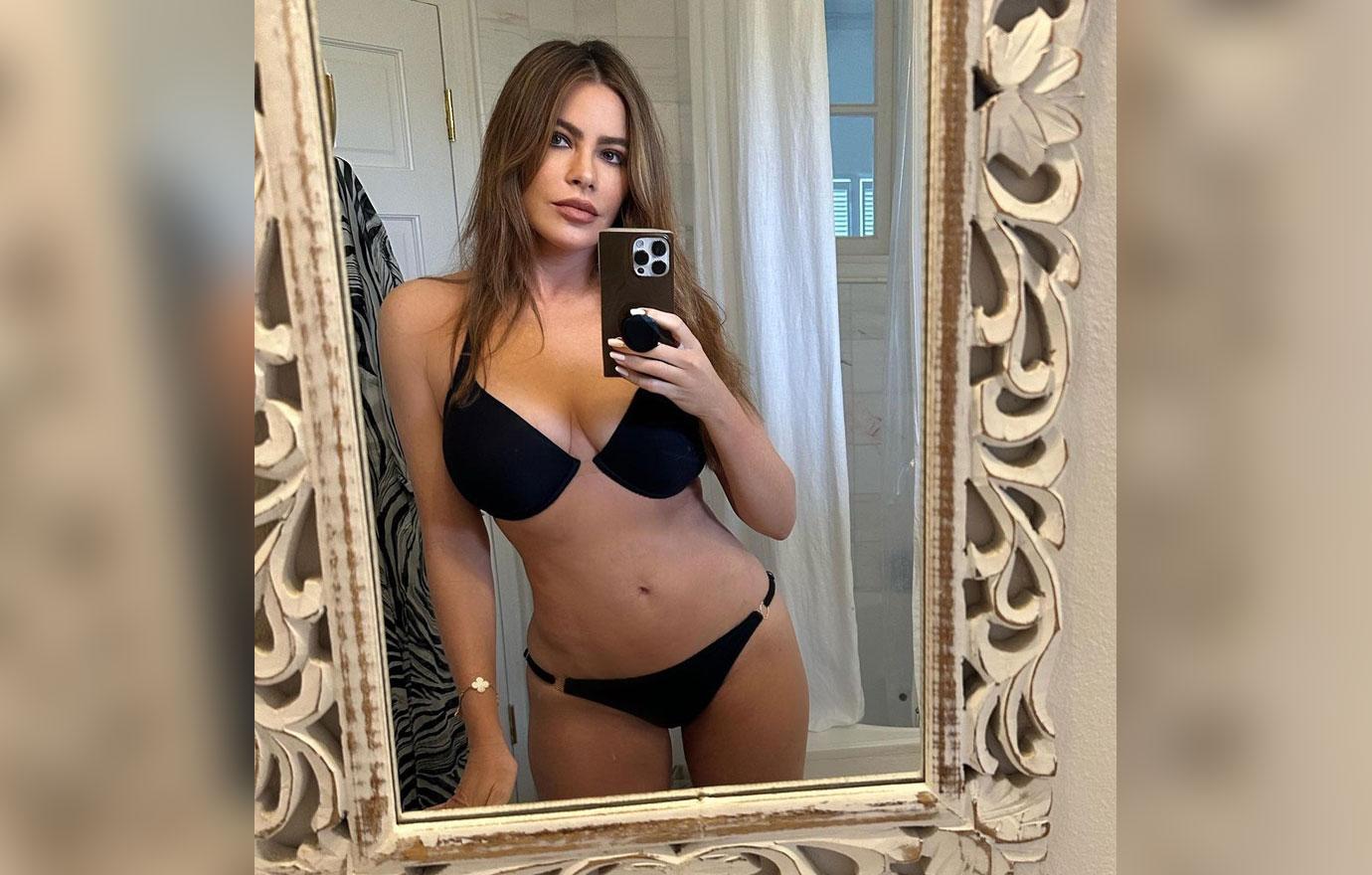 The America's Got Talent judge posed in a black bikini while hanging out at home. "Playa brisa y mar🐟🐟🐚🐚y ❤️," she wrote alongside the photo.
Article continues below advertisement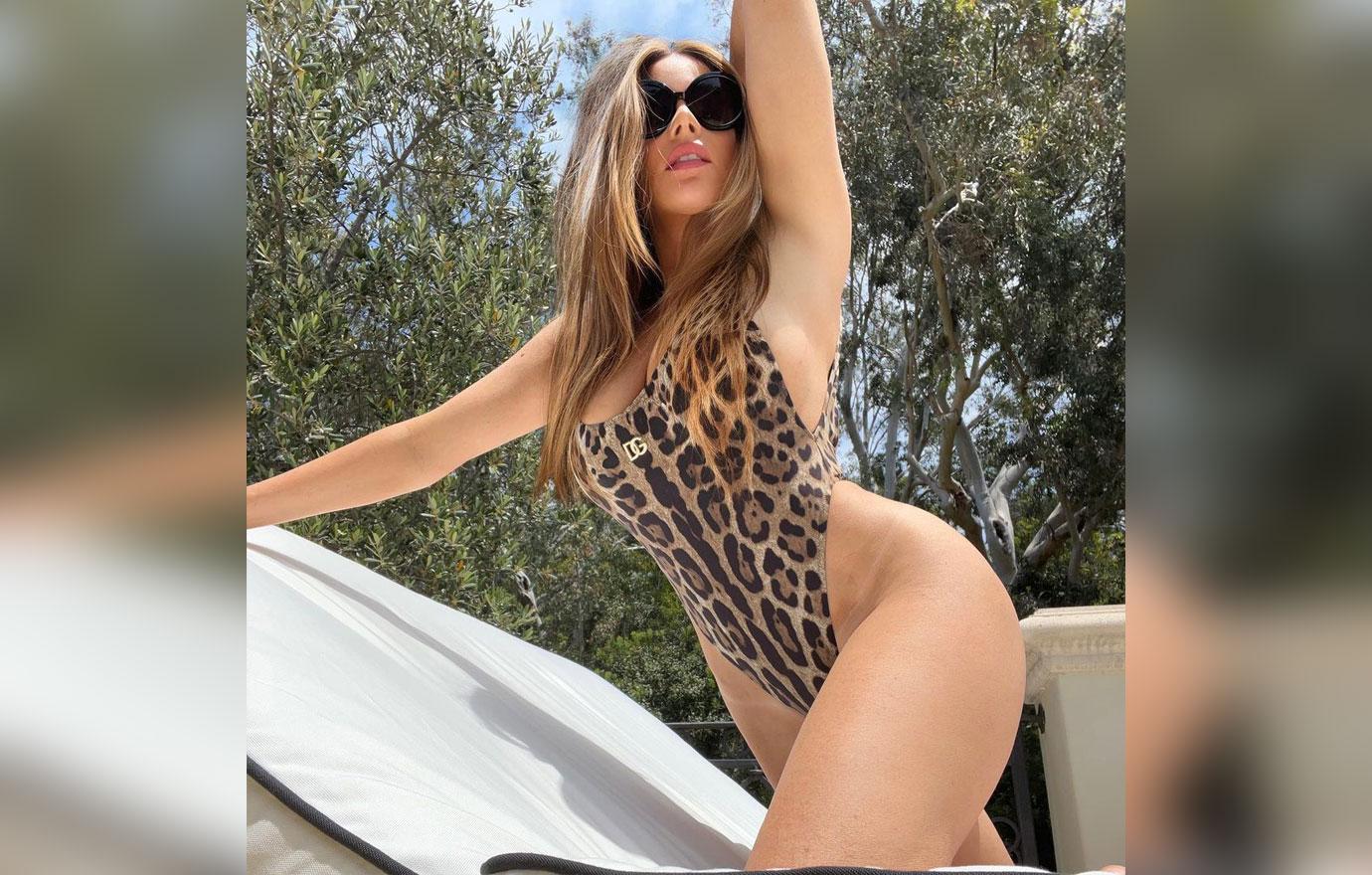 "Finally the weekend!!🥳🥳 solecito🌞🌞 #hm#gettingreadyforsummer 🕶," Vergara penned alongside a picture of her showing off her physique in a leopard one piece.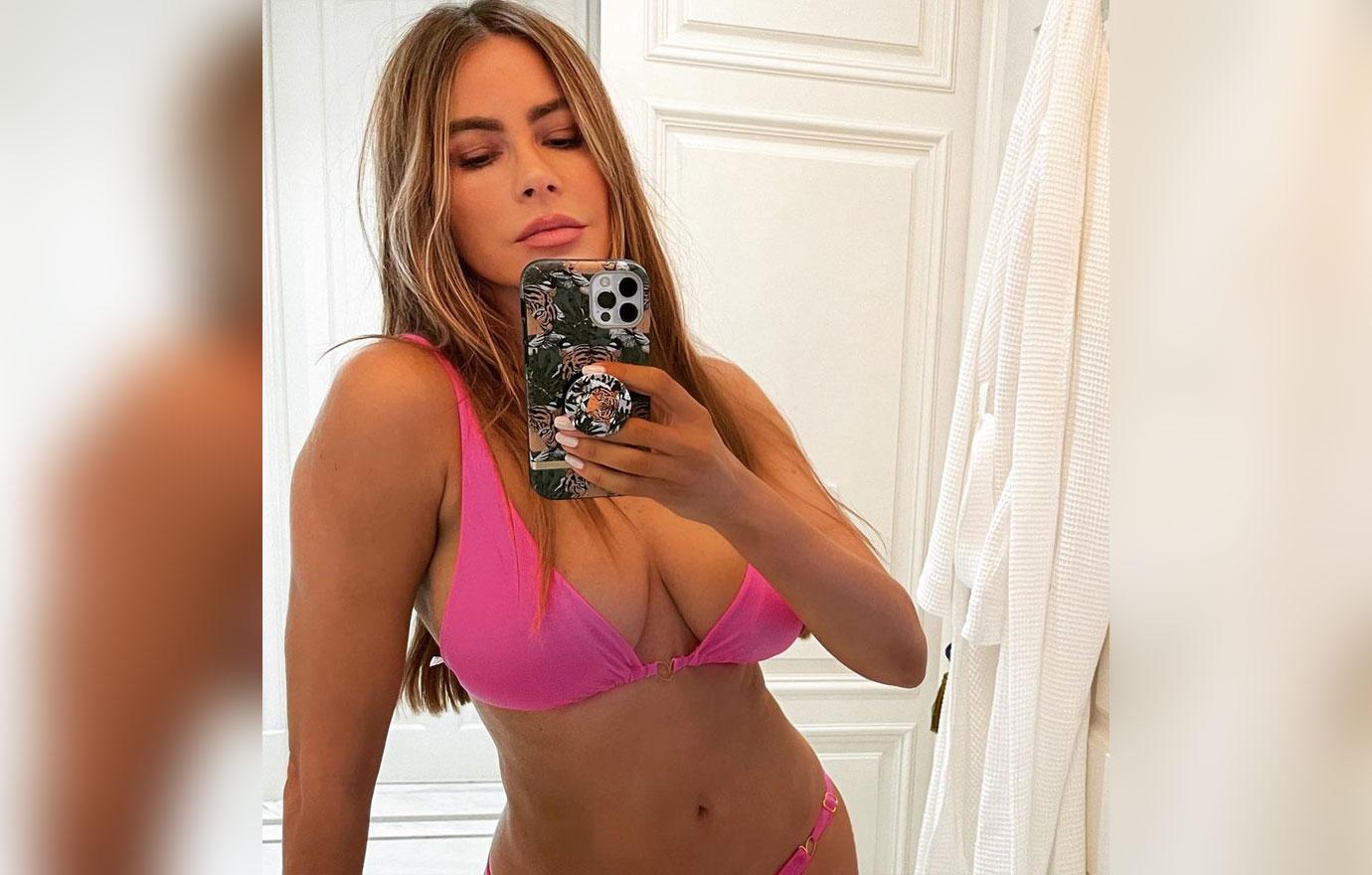 The New Year's Eve actress stunned in a hot pink bikini to snap a pic in the mirror during the COVID lockdown. "Ready pal weeekend!!👙👙👙 #outdoorsonly😷," the brunette beauty wrote alongside the post.
Article continues below advertisement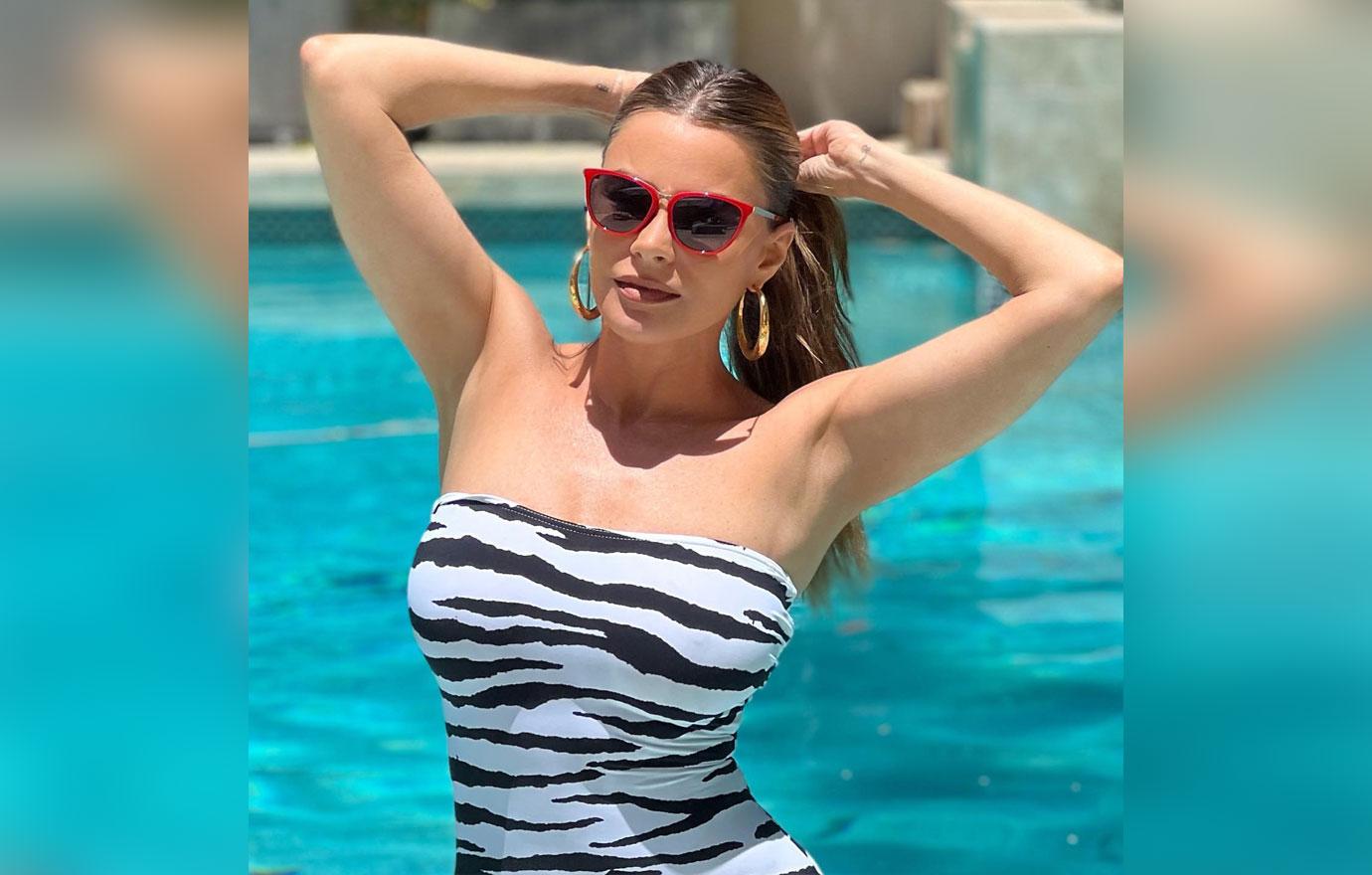 Vergara showed off her stripes while taking a dip in the pool. "Happy Memorial weekend! Hope everyone stayed safe❤️🇺🇸," she captioned the fun-filled update.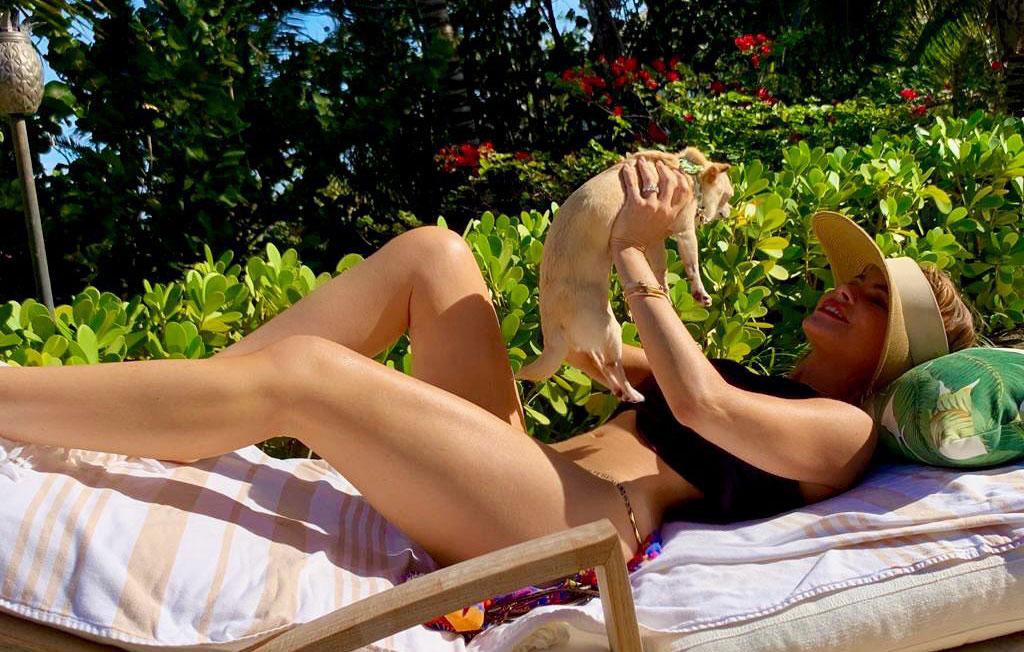 Vergara showed off her fit body while laying out in the sun and gushing over her pup. "Bubbles❤️❤️❤️," she captioned the relaxing post.