Whoa, Baby! 'Succession' Star Kieran Culkin Expecting Second Child — See Wife Jazz Charton Bumping Along
Kieran Culkin is going to be a dad of two!
Article continues below advertisement
The actor's expecting wife, Jazz Charton, shared the exciting news on her birthday, with a picture of her showing off her baby bump while holding 20-month-old daughter Kinsey's hand. "34," she captioned her Instagram announcement post on Thursday, May 20.
Article continues below advertisement
Charton's sister-in-law Brenda Song — who is married to the Succession star's older brother, Macaulay Culkin — took to the comment section, writing, "Happy birthday, Jazz!!! Miss you guys!," to which Charton responded: "@brendasong thank you, mama ♥️♥️♥️."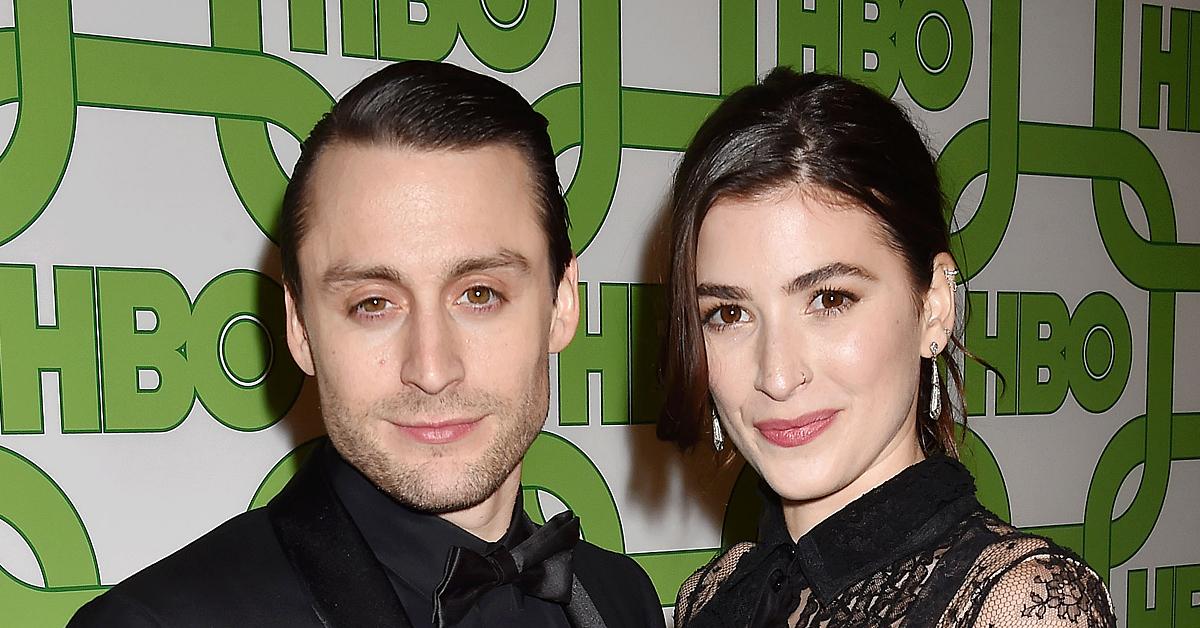 Article continues below advertisement
The couple welcomed their first child together in September 2019. At the time, Charton reflected on delivering Kinsey, detailing the stressful hours before she gave birth on what is deemed to be an unlucky day of the year.
Article continues below advertisement
"After 25 hours of laboring at home, we arrived at the hospital too late for any pain meds as I was already dilated and ready to push (if I ever do this again, I want ALL THE DRUGS, all of them!) and she was out within the hour during a full moon on Friday the 13th," the pregnant mama previously captioned an Instagram post. "Of course our daughter was born on Friday the 13th."
Article continues below advertisement
Alongside the photo of Charton wearing shorts and a bra while holding newborn Kinsey, she continued: "This is me four days postpartum," before explaining how her body has changed since giving birth.
"I live in sexy surgical mesh underwear that's keeping a world of pain in check, my boobs are engorged, I burst blood vessels in my face from pushing, my big pregnant belly that I loved so much deflated to a mere paunch," Charton wrote, candidly adding: "But it's all so worth it. I've never been more in love, and we've never felt more complete."
Article continues below advertisement
Culkin, 38, and Charton — who tied the knot in 2013 in Iowa — made no plans to expand their family prior to welcoming their first child. "I suppose if she gets pregnant, that would be fine, but it's really not on our horizon," the actor told iNEWS in July 2018. "Not one of us [siblings] have started our own family. My mother is one of 11 kids, and she had seven kids and she has no grandchildren, so think about that?"
Article continues below advertisement
Meanwhile, the Home Alone actor, 40, had been trying to start a family with The Suit Life of Zack & Cody actress, 33, since they first got together in July 2017. And on Monday, April 5, the actor's wish finally came true, as the lovebirds welcomed their first child, a son named Dakota Song Culkin.
The parents-to-one named their baby after the brothers' late sister, Dakota — who died in 2008 after being struck by a car at the age of 29.