NEWS
Taylor Hawkins' Wife Breaks Silence On Her Husband's Tragic Death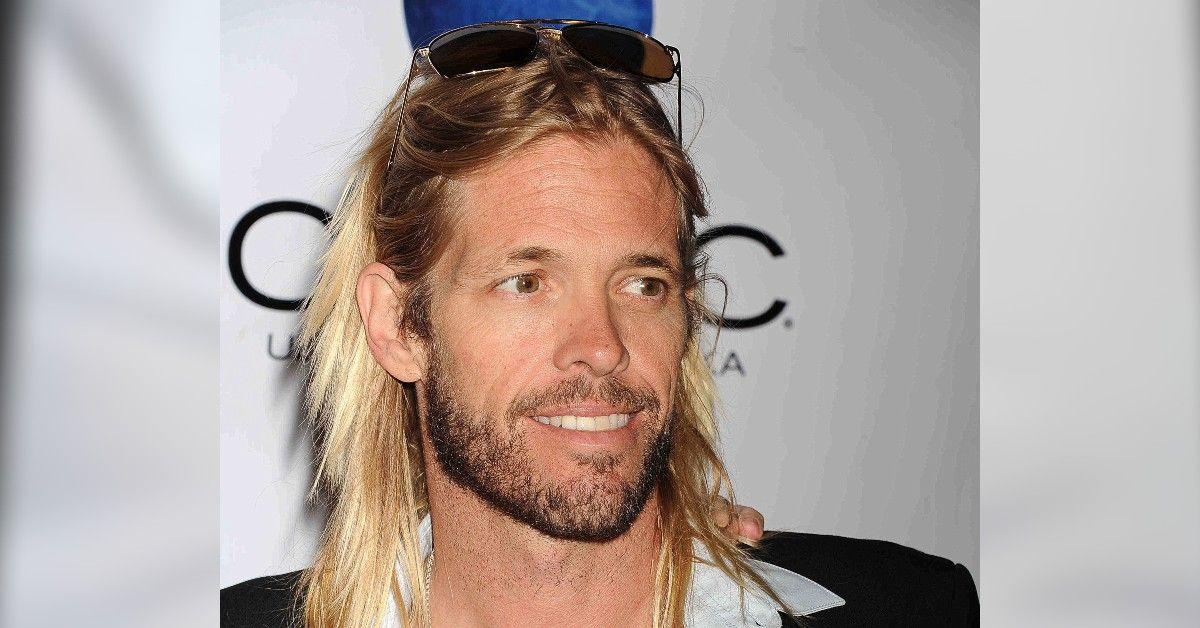 Over two months after his shocking passing, Taylor Hawkins' wife, Alison, took to social media to thank fans for the love and support they've shown their family as they continue to grieve the loss of the Foo Fighters drummer.
Taylor was found dead in his hotel room in Bogota, Colombia, on March 25, after telling staff he had been suffering from chest pains. Medical examiners later found traces of ten different drugs in the rocker's system during the autopsy.
Article continues below advertisement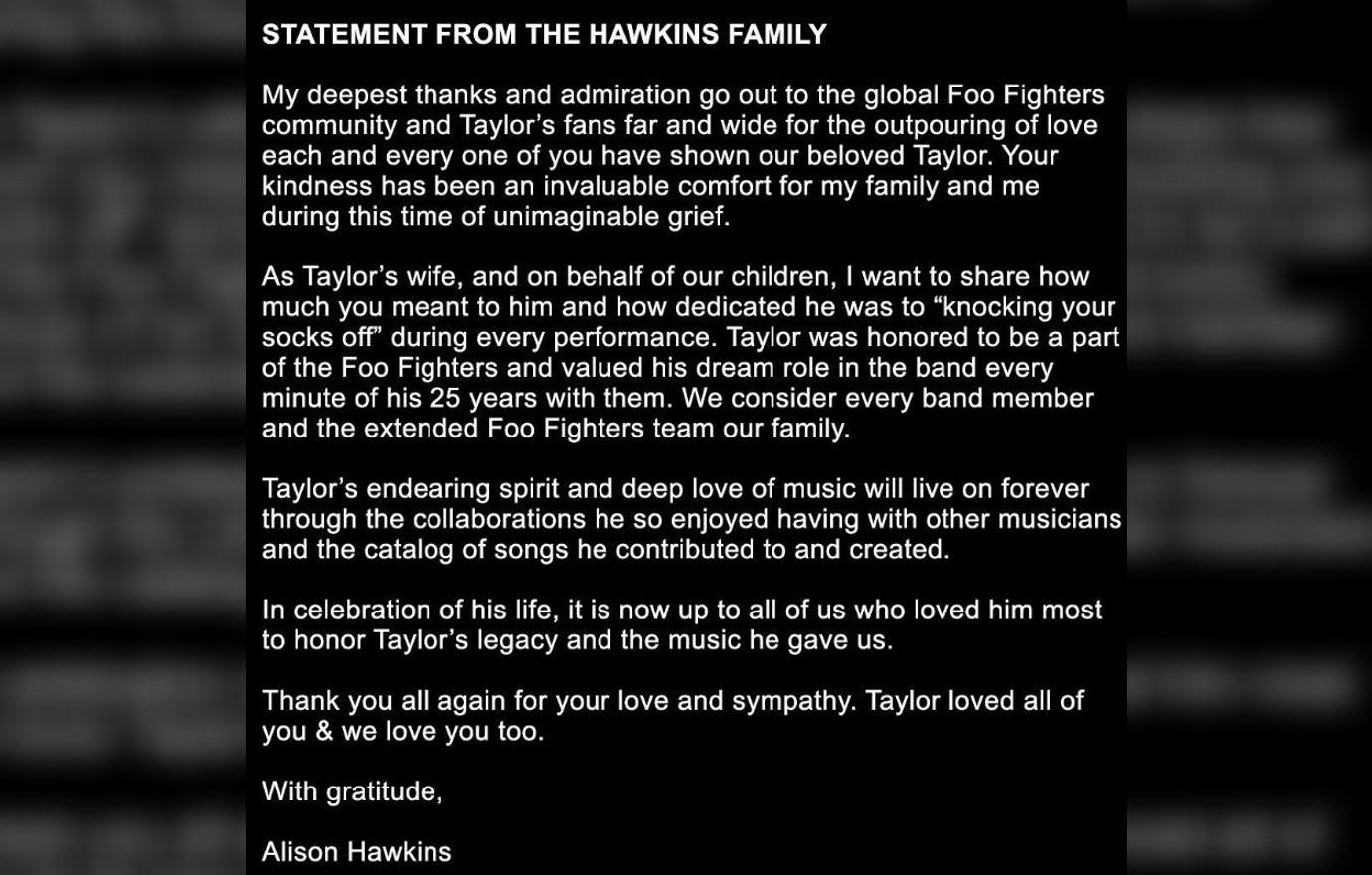 Article continues below advertisement
"As Taylor's wife, and on behalf of our children, I want to share how much you meant to him and how dedicated he was to 'knocking your socks off' during every performance," the statement continued. "Taylor was honored to be a part of the Foo Fighters and valued his dream role in the band every minute of his 25 years with them. We considered every band member and the extended Foo Fighters team our family."
"Taylor's endearing spirit and deep love of music will live on forever through the collaborations he so enjoyed having with other musicians and the catalog of songs he contributed to and created," she concluded the post.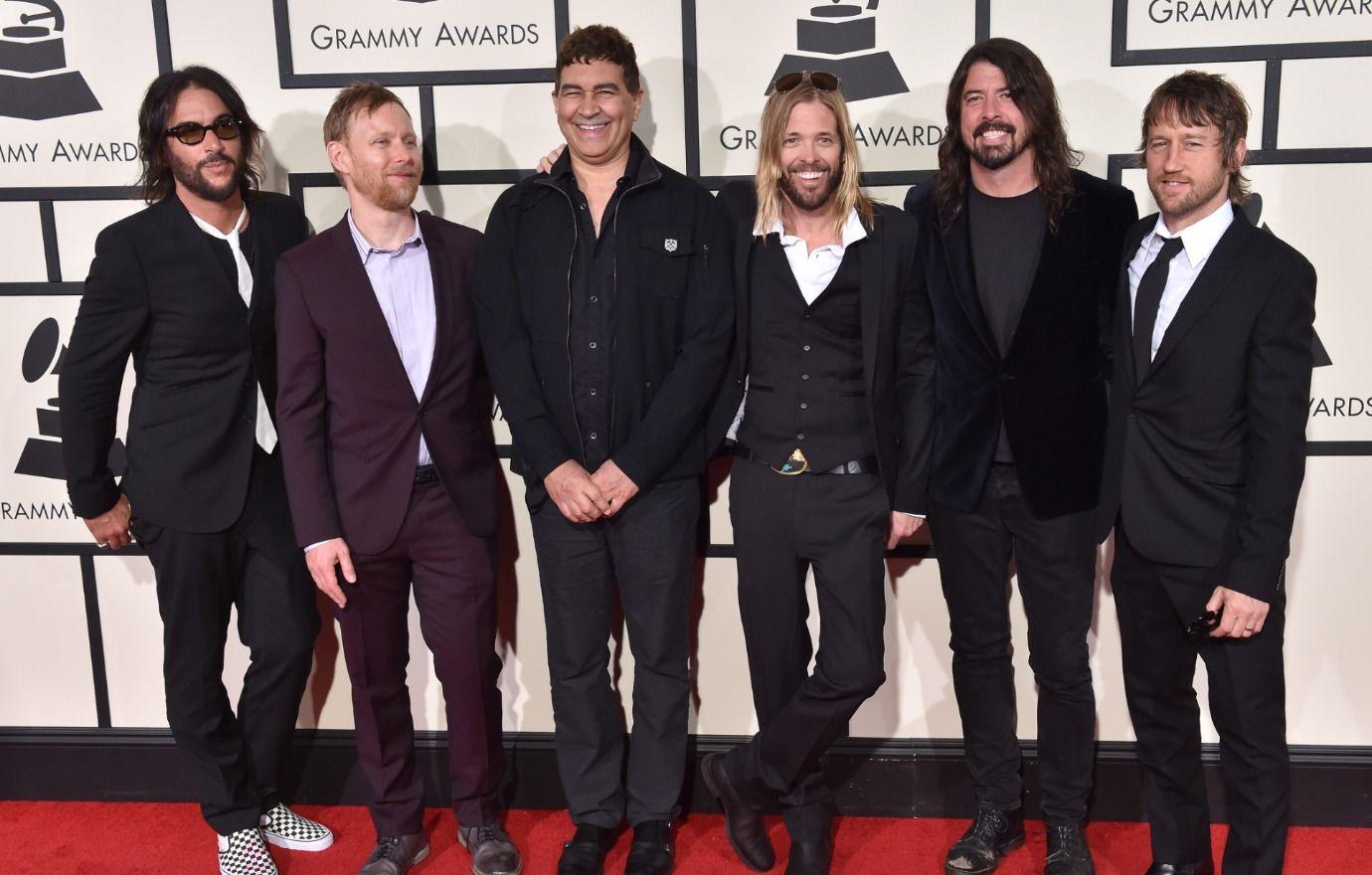 Article continues below advertisement
"Right now typing words has never been so difficult," he wrote. "Dude I just talked to you a few hours ago from your hotel room in Columbia [sic] before your concert," the post continued. "I wish this was some sh***y dream or a bad prank that we would both laugh about, But its not! You KNOW how I feel about you and how much I love you," he went on, "and we both know there's no need to type it all out on social media for others to read."
"I love you Taylor," he added. "Rest in beats. Tommy."