NEWS
Tiger Woods Is 'Awake' & 'Responsive' After Surgery But 'Suffered Significant Orthopaedic Injuries' Following Car Crash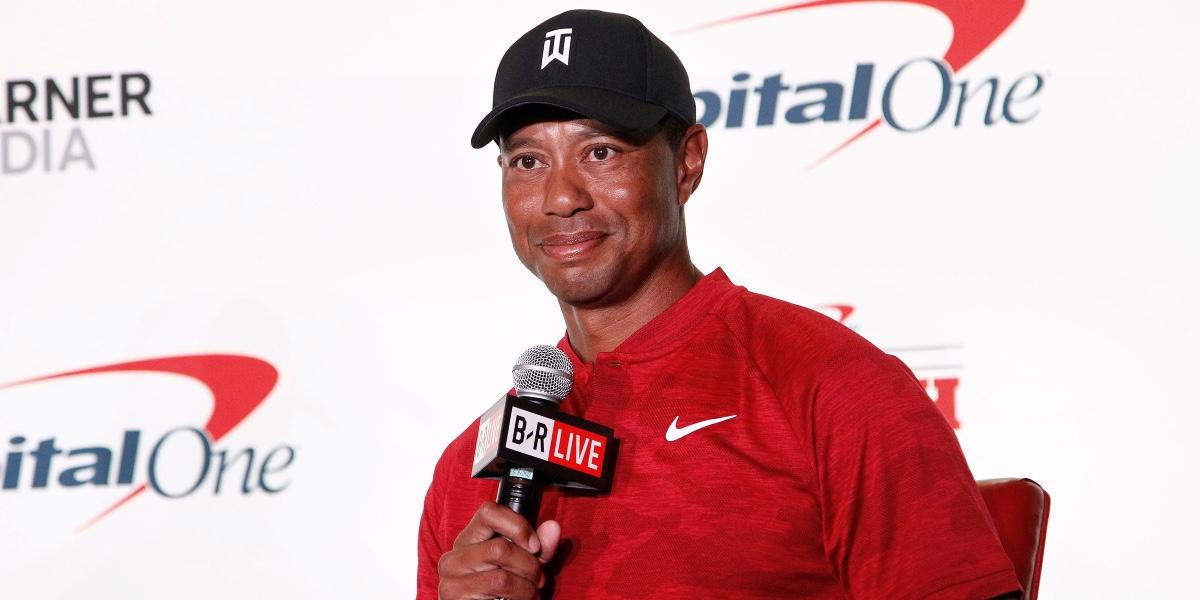 Tiger Woods is "awake" and "responsive" after undergoing surgery following a frightening car accident that caused "serious injuries," according to a statement posted by his team late Tuesday night on his official Twitter account.
Article continues below advertisement
"He is currently awake, responsive, and recovering in the hospital room," the message read. "Thank you to the wonderful doctors and hospital staff at Harbor UCLA Medical Center, the Los Angeles County Sheriff's Department, and the Fire Department. Your support and assistance has been outstanding."
Article continues below advertisement
The statement also quoted Dr. Anish Mahajan, chief medical officer and interim CEO of Harbor-UCLA Medical Center, confirming that Woods "suffered significant orthopaedic injuries to his right lower extremity that were treated during emergency surgery by orthopaedic trauma specialists at Harbor-UCLA Medical Center."
"Comminuted open fractures affecting both the upper and lower portions of the tibia and fibula bones were stabilized with a combination by inserting a rod into the tibia," Mahajan said. "Additional injures to the bones and of the foot and ankle were stabilized with a combination of screws and pins."
Article continues below advertisement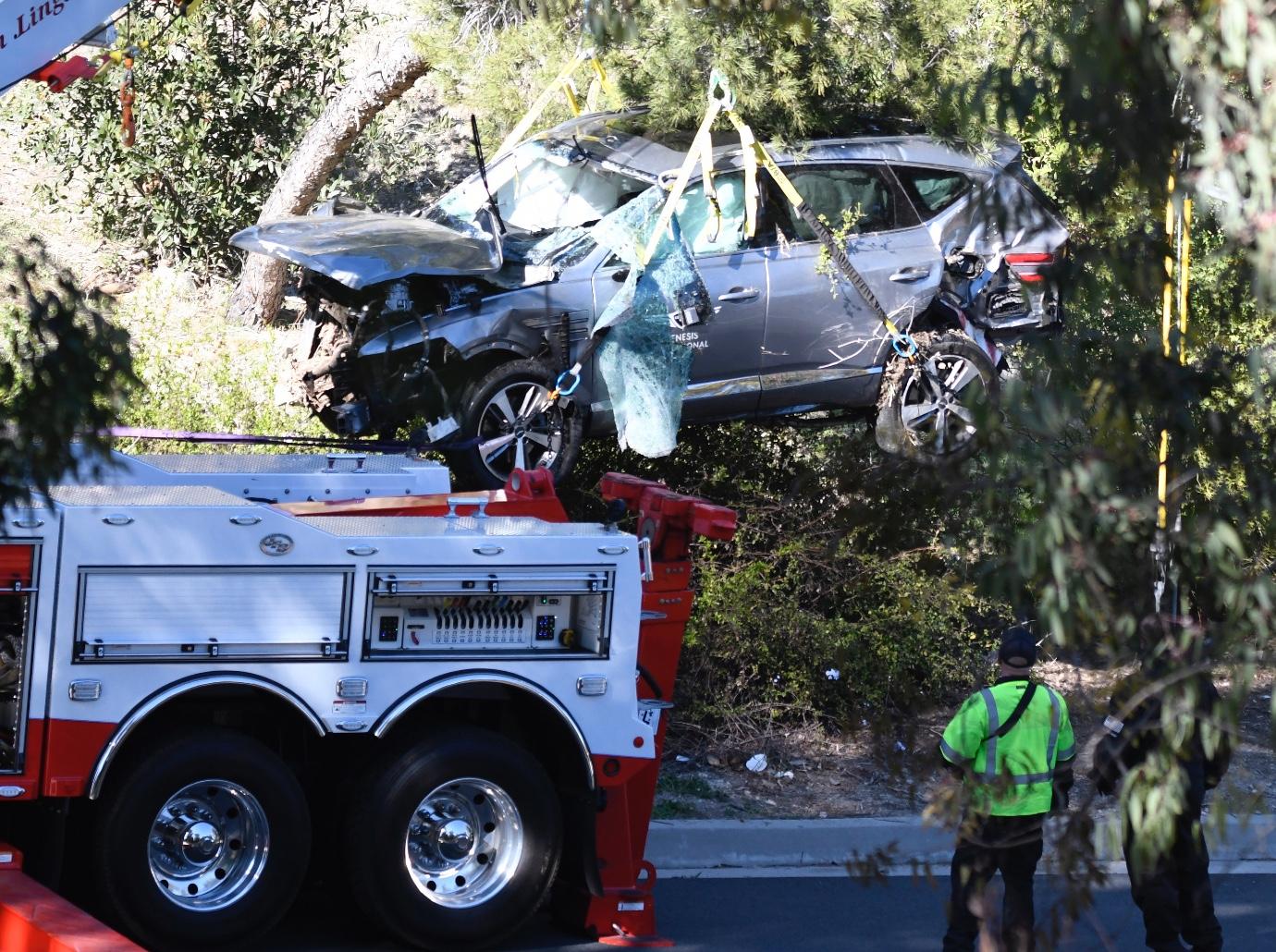 Just after 7 a.m. on Tuesday, February 23, LASD responded to a single vehicle roll-over traffic collision on the border of Rolling Hills Estates and Rancho Palos Verdes near Los Angeles. The car was traveling northbound on Hawthorne Boulevard, at Blackhorse Road, when it crashed and sustained major damage.
The Sheriff's Department said that the athlete was the sole occupant of the vehicle, and when a sheriff's deputy first arrived on the scene, he found Woods still in the driver's seat, wearing his seatbelt and appearing "lucid" and "calm."
Article continues below advertisement
Authorities initially said that Woods had to be extricated from the vehicle using the "jaws of life" tool by Los Angeles County firefighters and paramedics, but it was later clarified that an ax was used to remove him from the wreckage.
He was then transported to Harbor-UCLA Medical Center by ambulance where he was immediately rushed into surgery, law enforcement sources said.
Article continues below advertisement
No official cause of the crash has been cited, but authorities have ruled out that drugs or alcohol were involved in any way.
"Deputies at the time they did not see any evidence of impairment," said Los Angeles County Sheriff Alex Villanueva at a press conference. "He was alive and he was conscious, and that's the extent of that. What we're (sic) at is signs of under the influence of either narcotics, medication, alcohol, order of alcohol, all these different things that would give you an idea in their behavior, but there was none present."
Sheriff Villanueva went on to say, noting that a follow-up probe would make any final determination. The subsequent investigation will also examine if the accident may have been due to "distracted driving" like texting, the Sheriff said.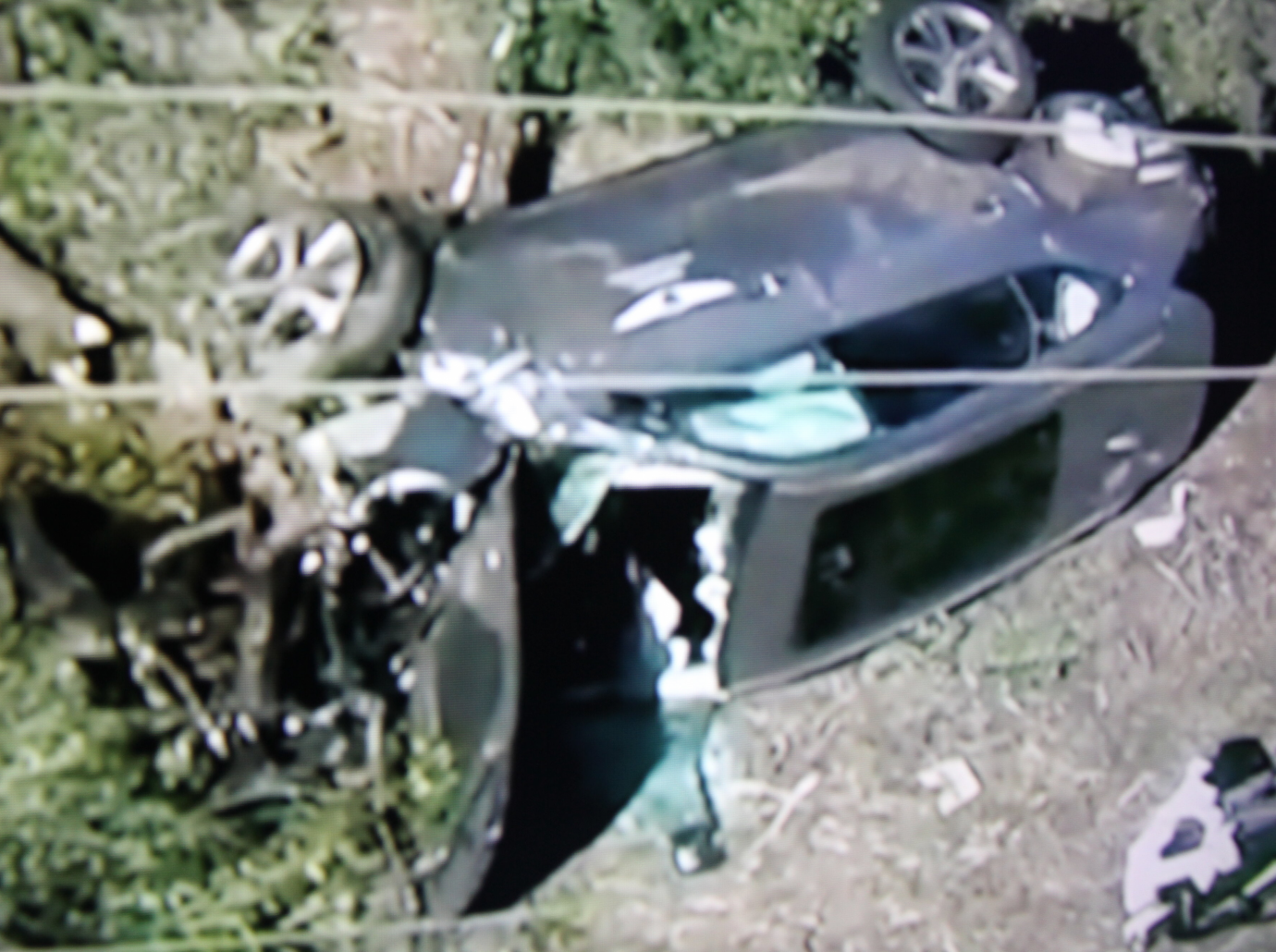 Article continues below advertisement
A KABC-TV helicopter over the scene of Woods' accident showed a car on its side with the front end heavily damaged. Air bags appeared to be deployed. The wreckage appeared to be just off the side of a road on a hillside.
Villanueva said that accidents were not uncommon in the area due to the downhill slopes and curves on the road.
"Thankfully the interior was more or less intact, which gave him the cushion to survive," he said. "Otherwise, it would have been a fatal crash."
The 15-time major champion was in Southern California for a two-day content shoot with Golf Digest/GOLFTV after serving as host for the PGA Tour's Genesis Invitational over the weekend. Pictures surfaced on social media of Woods smiling with celebs like Dwayne Wade and David Spade at Rolling Hills Country Club on Monday.